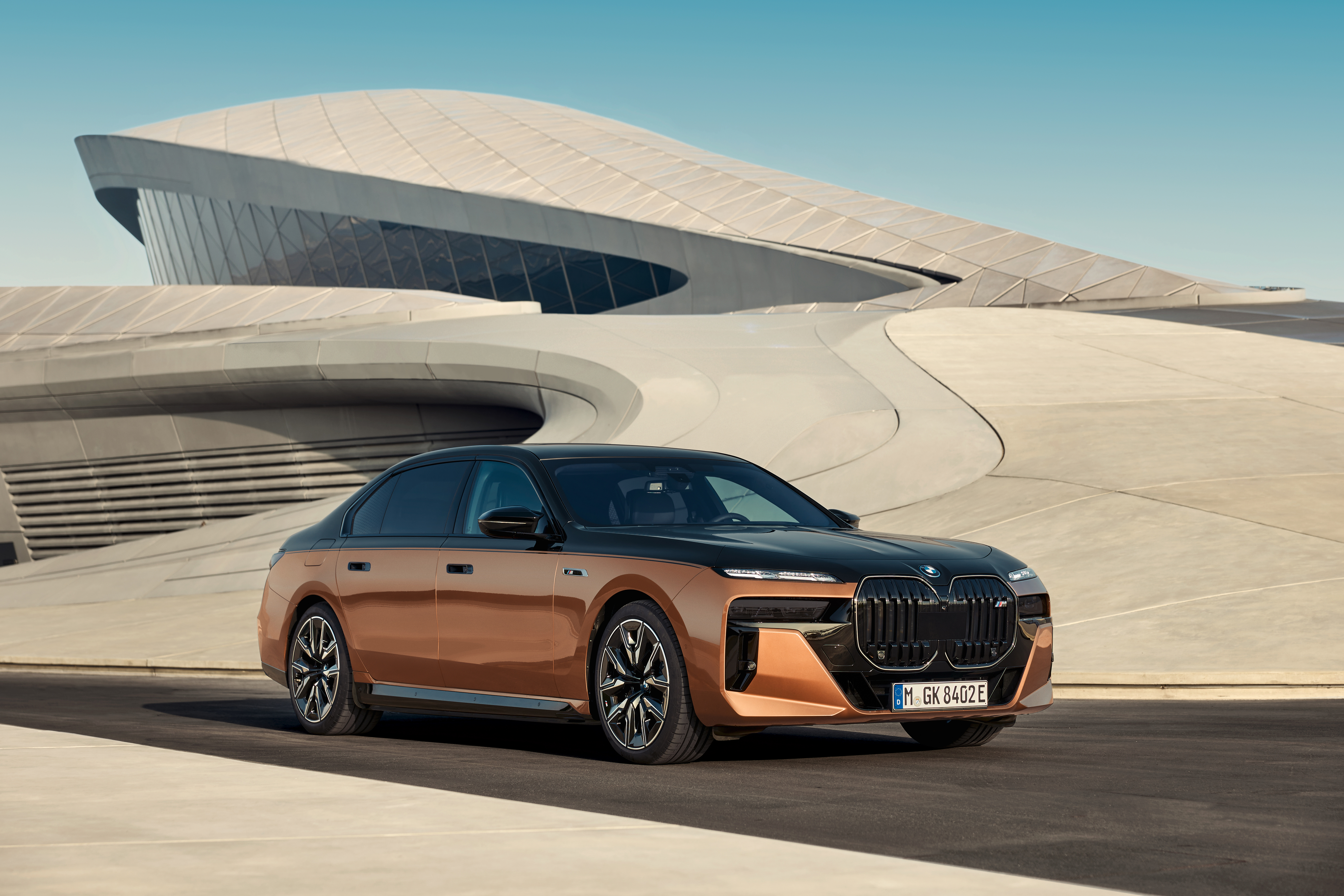 Last year, BMW unveiled the i7 — a high-end, luxury, electric vehicle offering exquisite comfort in the back and high-end performance in the front. But some fans noticed something was missing. There wasn't a "Motorsport" edition, so those looking for peak performance coupled with some iconic style touches may have felt like they were missing out. Fast forward to 2023, and the German automaker has rectified that problem.
If you have at least $168,500 available, you can get your hands on the BMW i7 M70 xDrive — an all-electric, all-wheel-drive powerhouse. Like its basic BMW 7 Series brethren, the i7 M70 is capable of cruising along the highway smoothly in all conditions, allowing those inside to drink in the luxury touches on offer. Equally, you can put your foot down and take off at speeds you would expect from a small, supercharged Italian sports coupe.
But there's more to the i7 M70 than just speed (though the speed is worth a detailed mention). Here are the five things we think stand out most about BMW's latest and potentially greatest EV.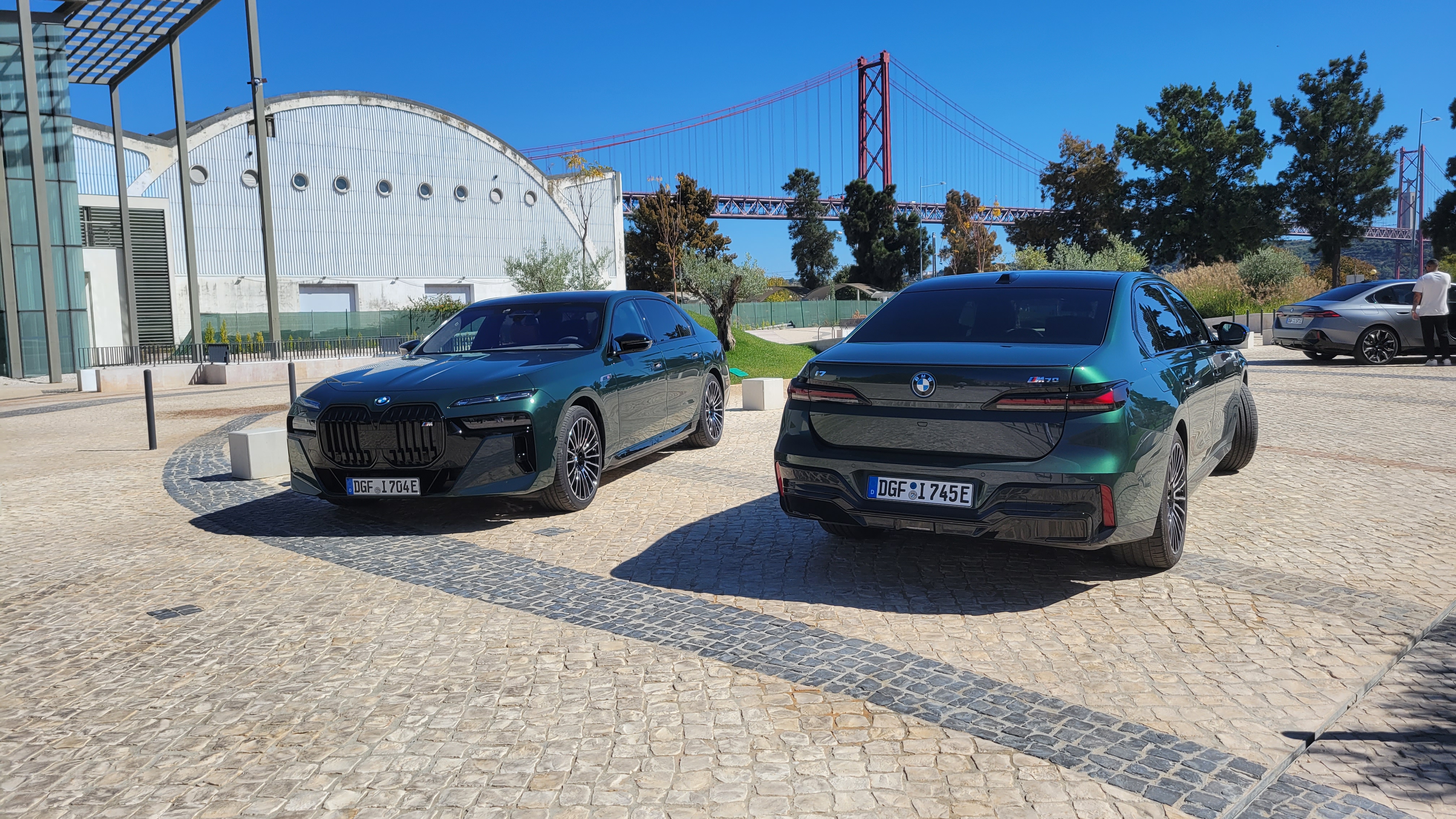 It's the most powerful BMW EV
The all-wheel drive vehicle has two motors powering it. The one on the rear axle is the most powerful BMW has ever put into an EV, and overall the i7 M70 xDrive is the most powerful battery-powered electric vehicle the German automaker has released so far.
On its own, the rear motor can churn out 483 horsepower — the bulk of the vehicle's peak output of 650 horsepower. Couple in the instantly accessible 748 (or 811 when "boost" is enabled) lb-ft of torque, and you have a large, comfortable vehicle that can accelerate at supercar speeds. The i7 M70 will go from 0 to 60 in a mere 3.5 seconds. Its top speed caps out at 155 mph, but with the boost function and your foot hard on the accelerator, you'll likely be hitting that metaphorical wall before you can fully process what is happening.
BMW's EV plans are just getting started, relatively speaking, so the i7 M70 won't hold onto its crown forever. But for now, if you want to go electric, crave a good amount of power, and like a little luxury, the i7 M70 is likely as good as it gets.
Rear-wheel steering is a game-changer
All-wheel steering isn't anything new; it's actually been around for a few decades. Other EVs go a little further with it too, like the Electric Hummer with its "crab walk" abilities. But BMW has implemented it in the i7 M70, and done so very sensibly. The back wheels only turn a small amount — 2.5 degrees, to be exact — but that's enough to boost maneuverability significantly.
What should be a long, unwieldy vehicle actually has a marginally tighter turning circle than its mid-sized sedan compatriot, the i5. You can complete a loop in a little over 40 feet, which is great if you plan on taking the i7 M70 into the city. Rear wheel steering also adds a bit of stability when changing lanes at high speed.
It's still a mansion on wheels
While the attention may understandably be focused on the performance enhancements the Motorsport package brings, the i7 M70 xDrive is still a highly luxurious vehicle. There is a fair argument that you'll have a better time in the back of this vehicle than you will in the driver's seat. That statement isn't knocking how fun the i7 M70 is to drive but rather highlighting the exceptional passenger experience when you have the right setup.
If you spring for the (admittedly expensive) theater screen and executive seating packages, then the back of a BMW i7 is a very pleasant place to be indeed. With a few taps on the touchscreen built into your passenger door, you can set the temperature of your seat, recline it, and have it massage you. Another option is "theater mode," which sees shades block out most of the light from the rear and passenger windows while a 31", 8k resolution screen folds down. If your car has a SIM card installed, you can spend the journey watching Netflix, Amazon Prime, or live sports.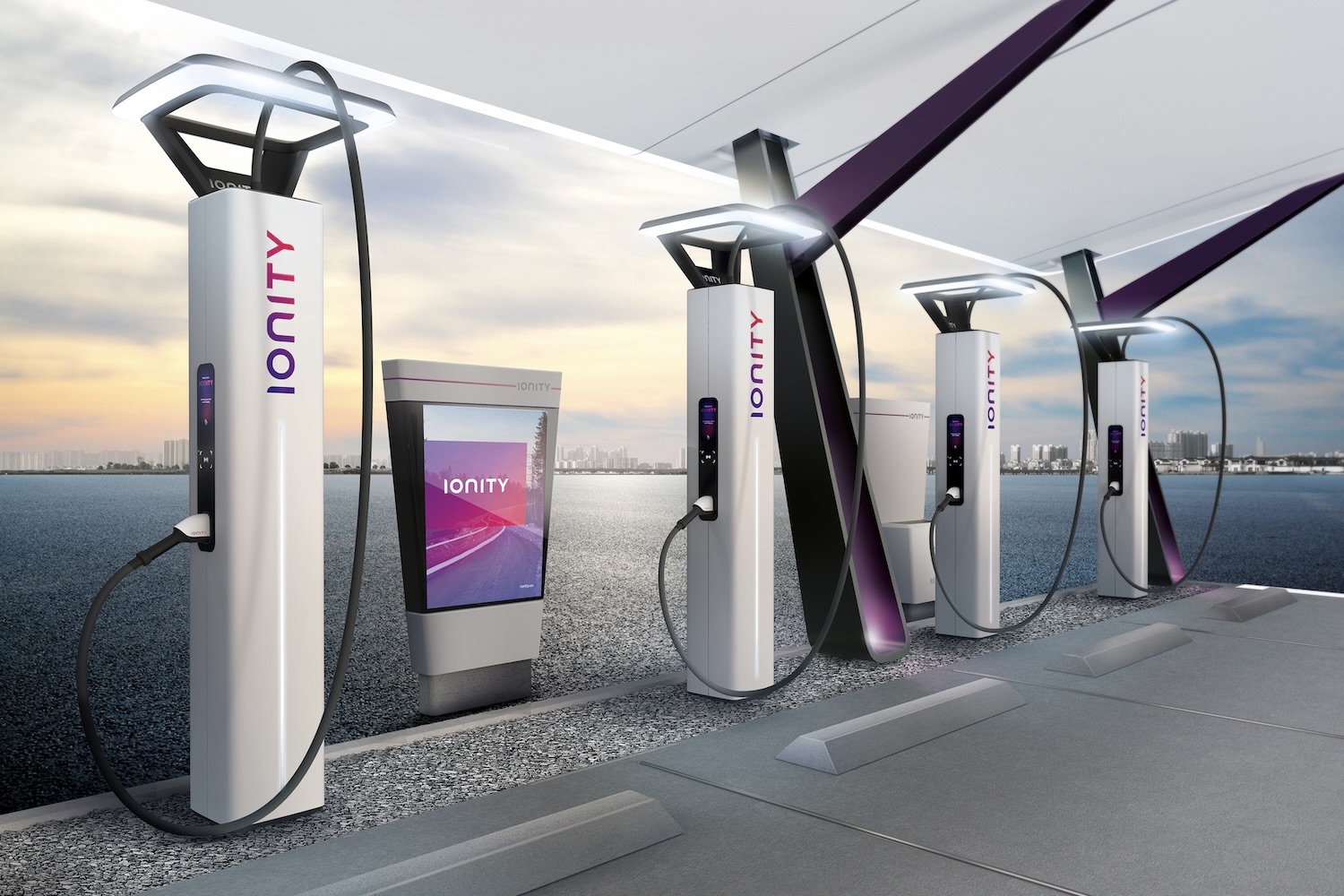 DC fast charging ups the convenience factor
One of the biggest sticking points with EV uptake is charging time. Filling a tank with gas only takes a few minutes, even if your vehicle has a relatively large gas tank. Recharging a battery can take a good while longer. But the gap is closing, and level-3 or "DC" fast charging is about as good as it gets with current-gen EVs and infrastructure.
With the charging system in the i7 M70, you can pull up to a level 3 charger and go from 10% battery to 80% in as little as 10 minutes. The vehicle also has a "plug and charge" capability. So if you're signed up to the system and parked at a compatible charger, you can simply plug in, walk away, and come back when your battery has a bit more juice in it.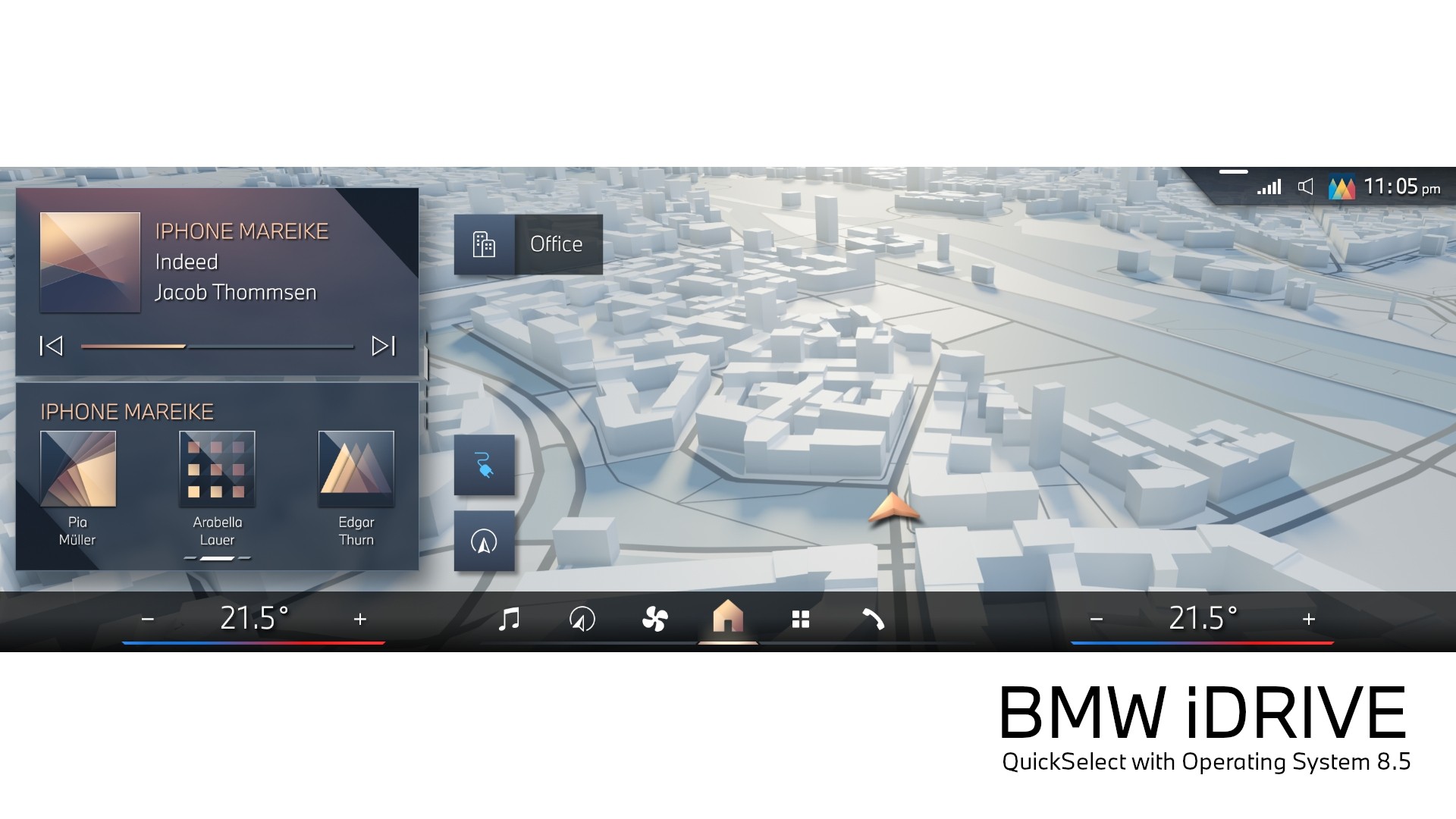 The infotainment system has gotten a revamp
If you look at the i7 M70's central display, you'll notice things are a little different. The vehicle is running a special version of iDrive 8.5. The OS is one of the areas where you'll notice some of the vehicle's M-specific design features, but it goes much deeper than that.
The new home screen is dominated by the navigation system, so you can see where you should be going even while selecting other apps. Maps comes with "charging optimized route guidance" now, so you can get to where you need to be as quickly and efficiently as possible, whatever the distance. The screen also features a quick-select panel, allowing you to easily open your most used and favorite apps.
A number of games are also available to keep drivers and passengers entertained. Your smartphone can be used to control said games, though self-driving isn't a thing yet, so you should be parked at a charging station before partaking. This joins apps that were already present in BMW's infotainment system, like the Bundesliga app, YouTube, and TiVo.
Editors' Recommendations