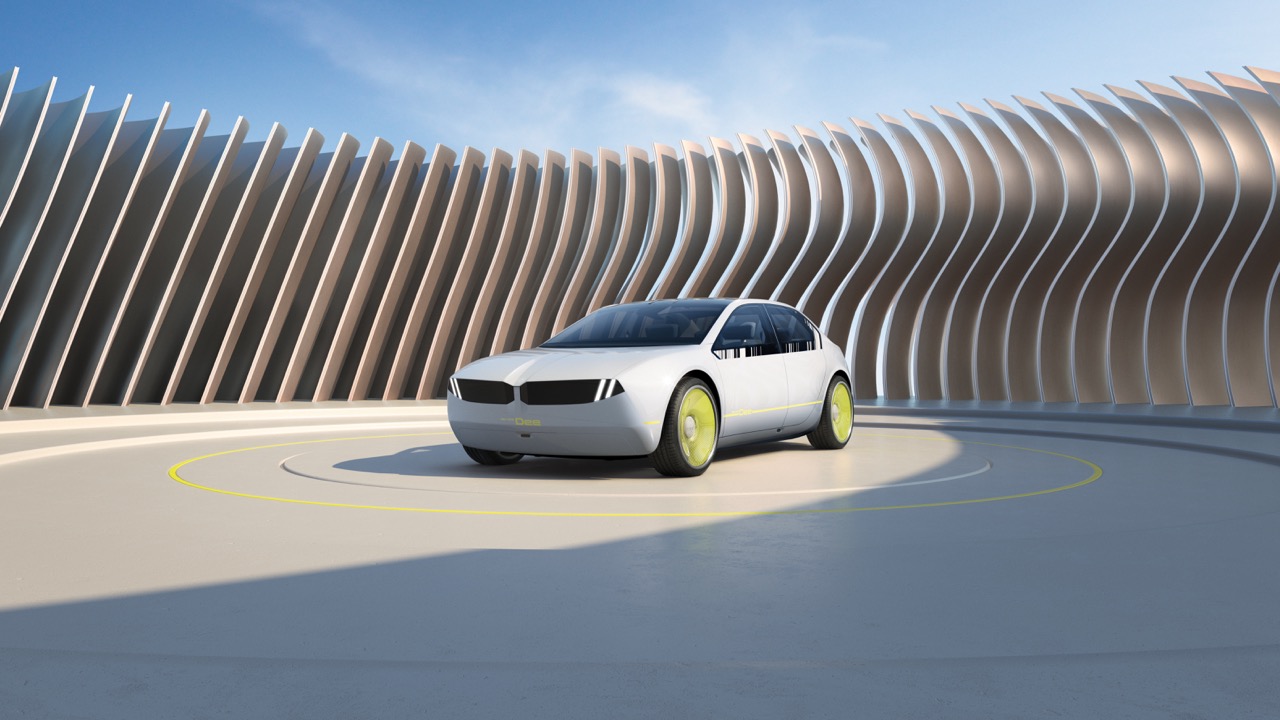 At CES 2023, BMW unveiled Dee, a concept car foreshadowing the direction BMW is headed as the auto industry eases into a fully electric future. With more auto manufacturers electrifying their lineup and creating more EVs than ever, BMW's Dee also addresses the elephant in the room.
Acronymous for "Digital Emotional Experience," Dee is a svelte sedan that looks like it would glide down a highway effortlessly. Outside, Dee is laden with e-ink strips along the lower part of the windows that are meant to provide signals to those outside. In Dee's world, you may approach your car, and the e-ink display would welcome you by name and perhaps let you know it had received the directions you forwarded Dee on your iPhone while you wrapped up lunch at the restaurant.
Inside, Dee shines bright with a purposefully muted design ethos. The very subdued interior encourages you to look at the windshield, where Dee can display varying stages of augmented reality – and even virtual reality. The dashboard on Dee, which is as soft to touch as the rest of the car's interior, has a new "Mixed Reality Slider." This five-step slider delves deeper into augmented and virtual environments, depending on your mood and current drive state.
The first step on the slider is "analog," which strips all the extraneous bits from the augmented or virtual environment. Think of it like the modern "sport" mode on BMWs. After all, the last thing you need while driving fast is distractions.
The last four steps on the slider slip you toward the future as BMW sees it. You can toggle social and messaging notifications in step two and involve yourself in an increasingly digital environment until you reach step five, an entirely virtual environment. Dee's slider is effectively a heads-up display for the future.
You control how you interact with items on the windshield via "phygital touchpoints" on the steering wheel, which blends physical and digital elements. You touch the steering wheel, but there are no physical buttons. Like the slider on the dash, interactive elements are displays that register your touch as commands. It's a bit like gesture control, except you're touching the wheel while doing it.
Outside, Dee is all BMW. The Hoffmeister kink is still there, and Dee has remnants of the famed kidney grill. Still, Dee is pointedly without extreme design to keep the focus on the experience inside.
At first blush, you may think, "okay, but why?" It's a valid question, and one BMW isn't answering directly. I view Dee as BMW's attempt to address an issue with EVs the auto industry is having a real issue solving: the experience of driving an EV is bland.
We like EVs as much as anyone, and we've driven several from various auto manufacturers. The thrill of going fast (and quickly) wears off day-to-day as you hop between errands. For most, the EV experience will be essentially the same for any EV they'd consider buying.
There's no engine noise and no feedback when you mash the gas pedal. Range anxiety is real. Most modern EVs have a dash-wide display. EVs have all just become – well, basic. They're all just a bit boring, mechanically speaking, so the experience has to come from another source.
And this is an issue for BMW, too. Maybe more than any other car manufacturer. It's difficult to continue enjoying the "Ultimate Driving Machine" moniker when you join the rest of the flock into EV ubiquity. So, what's the solution?
BMW is asking a question nobody can answer yet
Dee is not the solution for EVs. Dee introduces a question on how to solve the problem and hints at how BMW plans to answer it across its lineup for years to come. Dee feels like BMW's way of admitting that EVs are boring but necessary. With Dee, BMW appears to be signaling that the "Ultimate Driving Machine" will soon have the ultimate driving experience.
Dee is a glimpse at the future of in-car virtual assistance. BMW already has a very good personal assistant, which only gets better with each iteration of BMW's in-car operating system, iDrive, and Dee is showcasing something better.
Take a step back from Dee as a flashy concept car, and the complete picture becomes a touch clearer. BMW is toying with ideas around customization and communication. Its continued work with e-ink, unveiled at a previous CES show and re-imagined in full color this year, suggests more to its research than simply a car that can switch between black and white across its metal body. The e-ink display in Dee is a curiosity, but we're curious to see where BMW goes with it, too.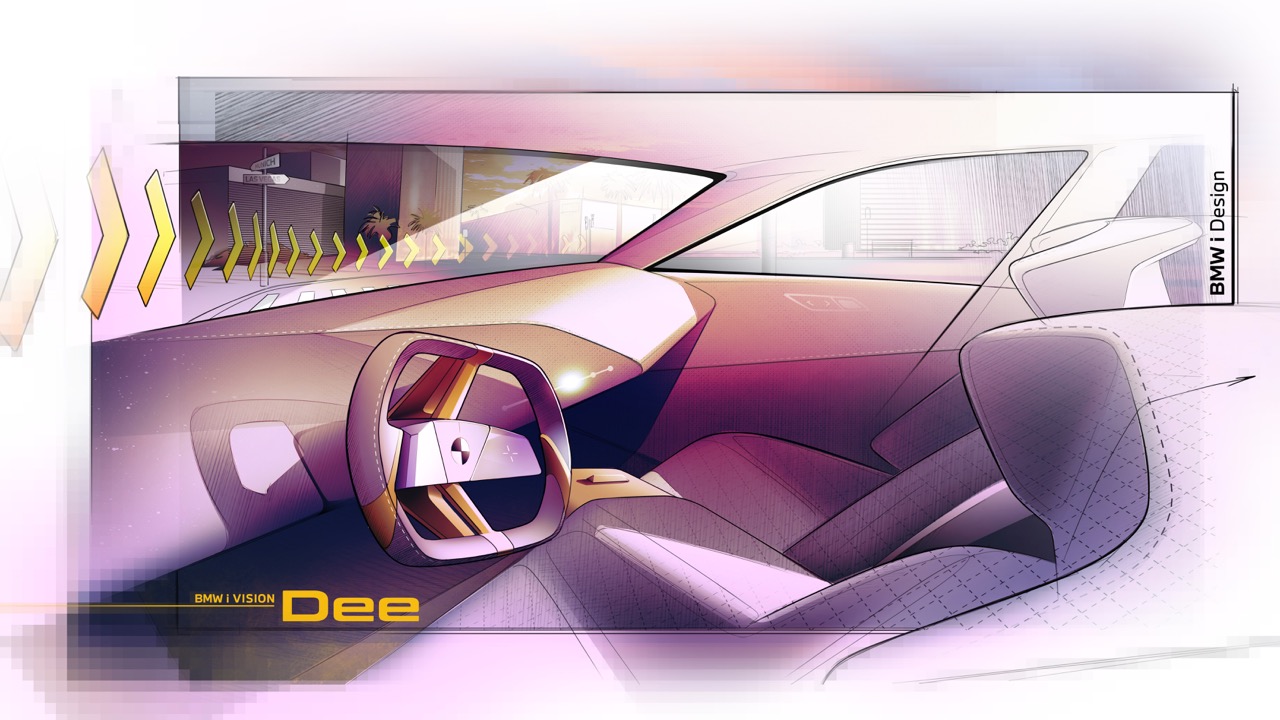 Is this the right path forward for BMW EVs?
You won't see Dee in BMW showrooms. In a few years, you will see backlinks to this article when BMW makes good on what we see today being included in various future models. Maybe the X7 gets an e-ink exterior display someday; perhaps the future 6 series has a heads-up display cast across the entire windshield lower portion of the windshield.
Per BMW Chairman of the Board of Management, Oliver Zipse, Dee is "another step on the road to the NEUE KLASSE," which is BMW-speak for the next wave of autos from the German auto manufacturer. "With this vision, we are looking far into the future and underlining the tremendous importance of digitalization for our upcoming product generations."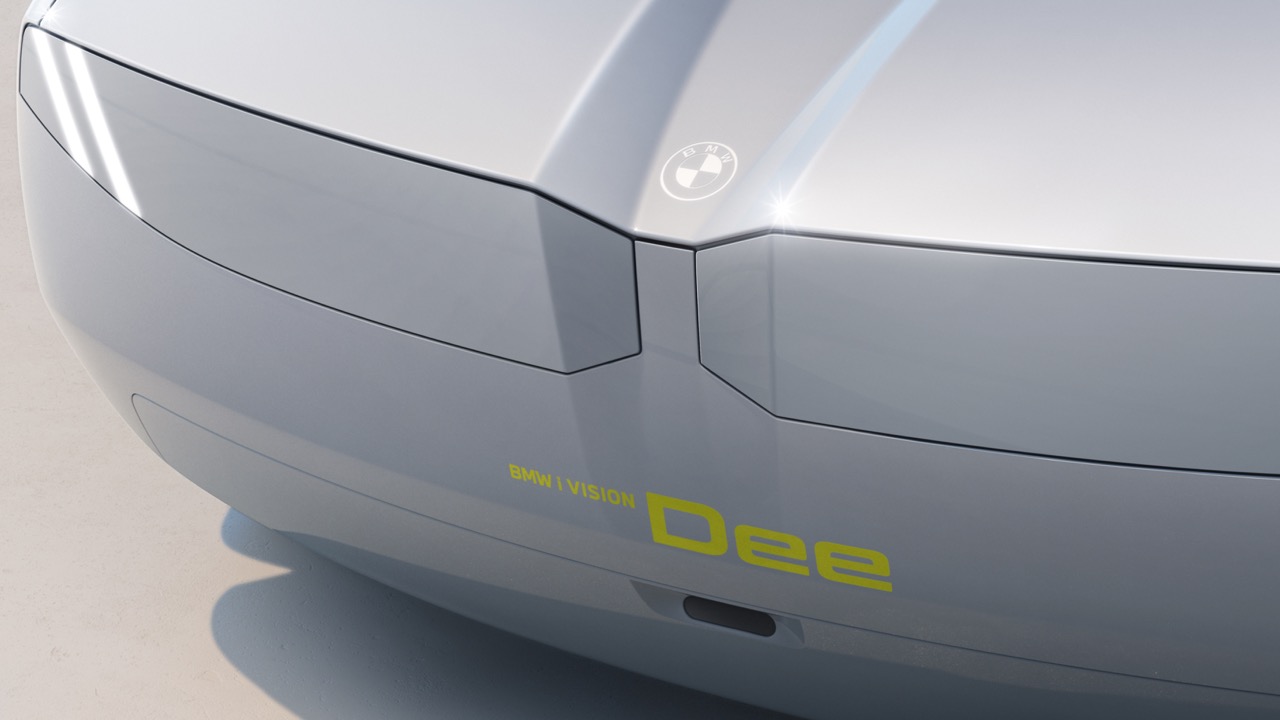 Looking forward (and back)
The agony of EVs is their lack of soul. Gas-powered vehicles have a tangible "oomph" when they take off, whereas EVs just sort of scoot quickly. For the "ultimate driving machine," there's a lot at stake with the move to electrified autos. BMW is also helping to erode the land where it staked its claim in moving to electric vehicles. Risky business, but necessary for progress.
It strikes me Dee is BMW's way of conceding that even the lowliest of EVs are comparable to higher-end models when driving in everyday scenarios. If I'm right, BMW is ahead of the curve with what it's showing off with Dee. People do not want faux engine noise piped into the cabin when your EV takes off. And if the current EV experience is as good as it gets to robust engineering, BMW is correct to turn inward and force us all to look forward.
The Ultimate Driving Machine company, BMW is attempting to craft the ultimate driving experience for the next generation of autos. Where the company appears to be taking us all is enticing. "With BMW i Vision Dee, we are showing how the car can be seamlessly integrated into your digital life and become a trusty companion," says Adrian van Hooydonk, head of BMW Group Design. "Implemented the right way, technology will create worthwhile experiences, make you a better driver, and simply bring humans and machines closer together."
BMW wants Dee to feel emotive, almost like it's part of your friend group, which may be the most brilliant move an EV manufacturer can make. BMW is leaning into the digital experience instead of fighting it. We like that Dee's slider allows you to have whatever experience you like. It's still very BMW; they've had drive modes in their vehicles for some time, and this is effectively a continuation of that for the EV and digital age of autos.
For BMW, Dee is the inspiration for the next wave of neue klasse. In that vein, we can see BMW's future is electric, digital, highly customizable, and personable in both new and familiar ways. BMW didn't invent EVs. BMW didn't invent gas-powered vehicles, either. But it is arguably doing both better than most (perhaps all) of the auto industry. Its i4 sedan is one of the (again, maybe the) best EVs you can buy, and BMW did it without compromising the soul it spent decades creating. As it always has, BMW is engineering vehicles, not assembling cars. BMW accomplished this early in the transition to EVs, and Dee is a glimpse of what's next — BMW's engineering discipline for the perfect in-car experience. The competition should take notice.
Editors' Recommendations