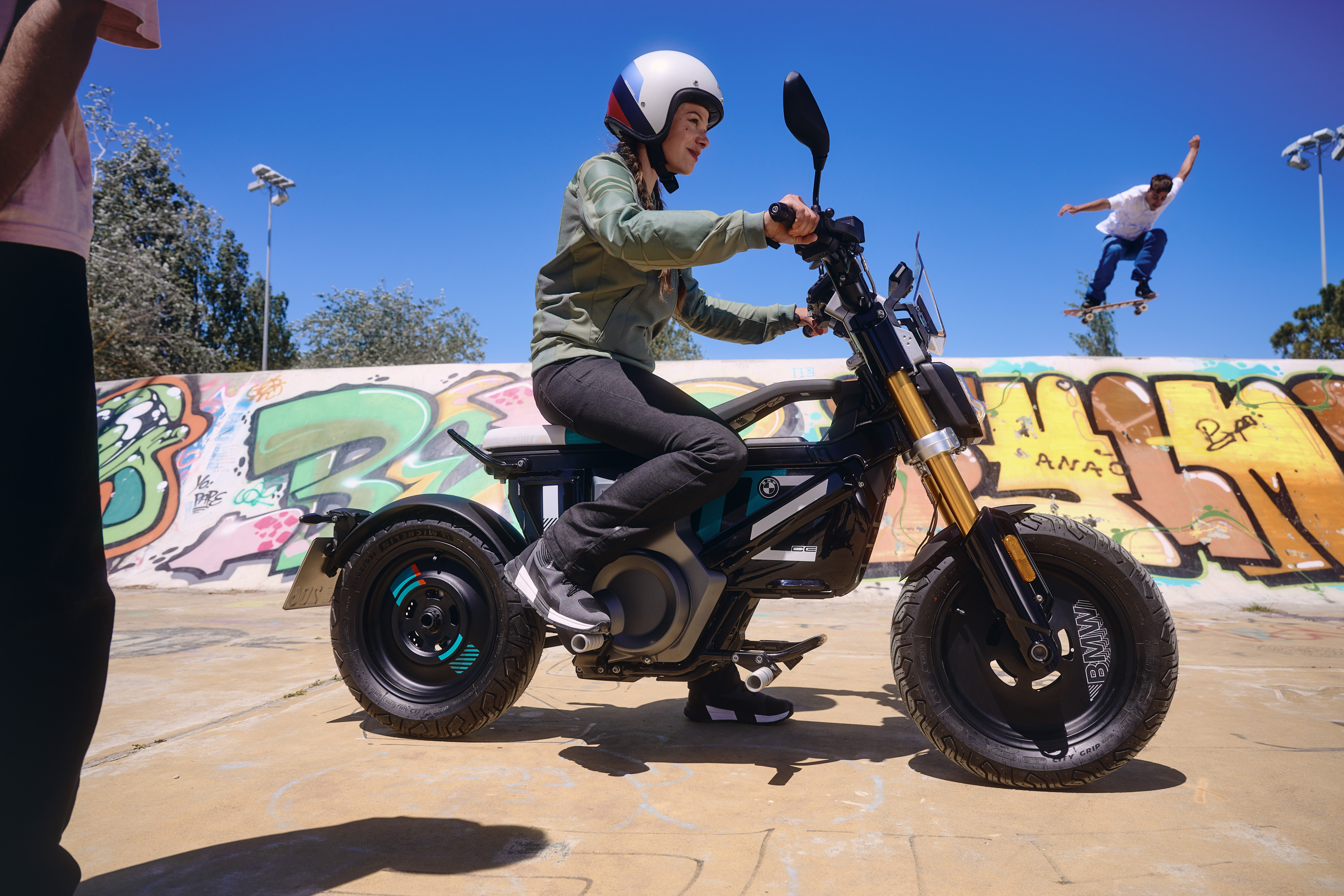 BMW's plans to electrify its range of motorcycles continue with the announcement of the new CE 02. On the face of it, it's a smaller, cheaper version of last year's CE 04. But from what we've seen, it's fair to say the new bike is meant to offer more than just a price cut. BMW expects the CE 02 to be available early next year, and it could be a great addition to an ever-growing lineup of two-wheeled EVs.
There are two, or possibly three, driving modes to choose from when riding a CE 02. "Flow" mode optimizes the bike for heavy traffic, while "Surf" mode improves performance when the road ahead has cleared. If you don't mind paying a little extra for the "HIGHLINE" package — you'll get "Flash" mode which is essentially a sports setting.
The bike is designed to be light and agile, with a top speed of 95 km/h (59 MPH). In certain jurisdictions, you can ride a power-limited version on a standard driver's license, and younger individuals may also be able to own and ride one. In terms of technology, you have a USB-C port and full integration with BMW's Motorrad app.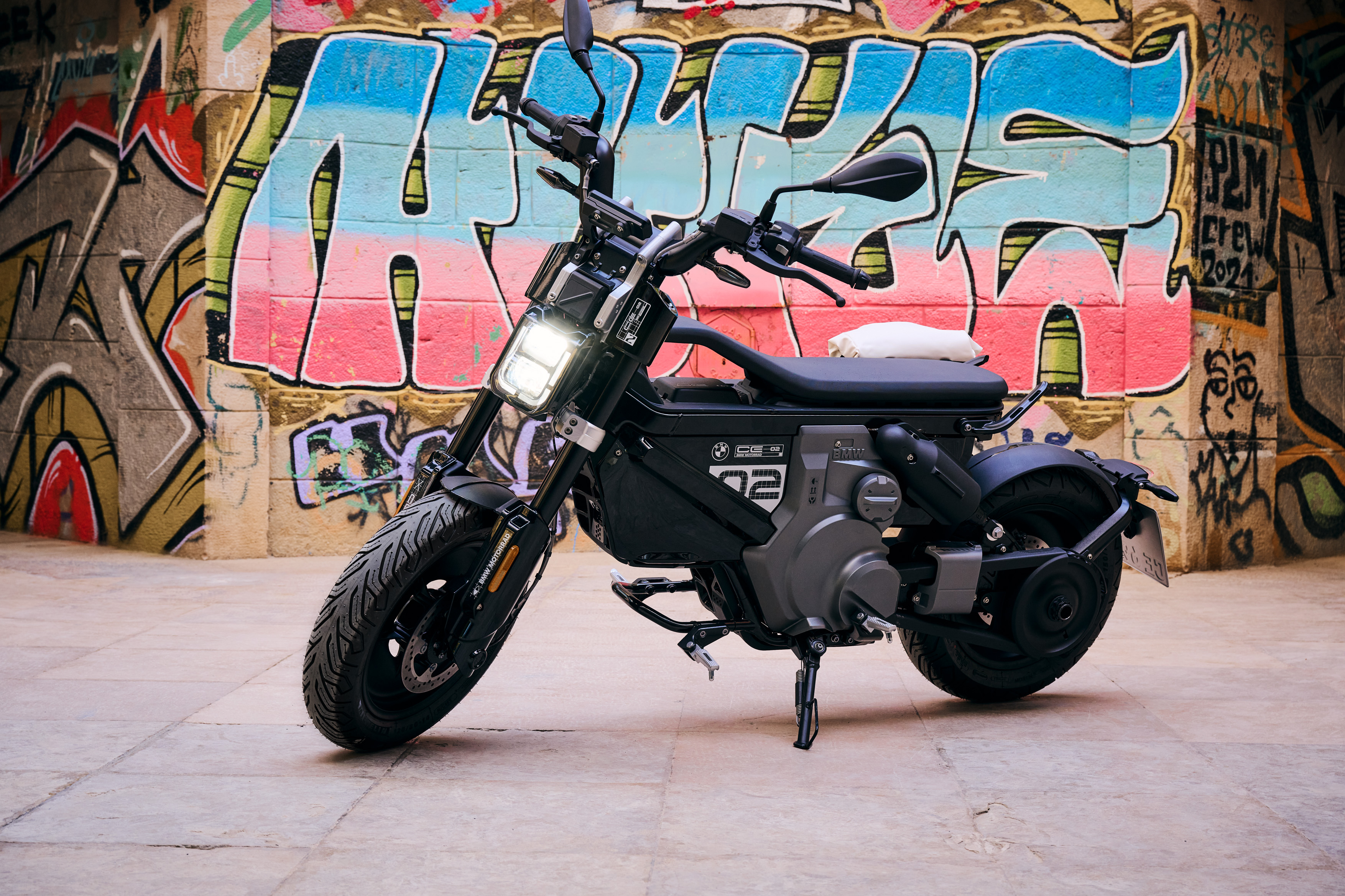 The BMW CE 02 is not a scooter – and it's not a motorcycle
According to BMW, the new CE 02 is "neither e-scooter nor e-motorcycle." Instead, the vehicle is an "eParkourer" designed to move you around an urban environment in a swift and fluid manner while looking stylish, laid-back, and fun. If you choose to run with this illusion and ignore that, conceptually, at least, the CE 02 shares a lot with a scooter or moped, it's easy enough to buy into BMW's vision. While the switch to EVs has a number of considerable barriers in place, something like the CE 02 is an ideal candidate.
Its larger wheels, as does its overall profile, will help shake off some of those accusations of scooterism. It's a stocky, strong-looking piece of personal transport. Numerous other stylistic choices help the new bike stand out on its own. The black steel double-loop frame chassis, which gives the CE 02 its structure, blends in well with the matte and gloss covers surrounding the bike. The styling itself is quite minimal, which feeds into the utilitarian concept the German auto company seems to be seeking for its new e-mobility ride.
The 90km (56-mile) range isn't great for many applications, but if you need a small personal vehicle to whip around town in, then 56 miles should be more than enough. The "eParkourer's" speedy charging system is a major boost in practicality, especially in cities where access to EV charging can be a major pain. You can pump some juice back into the pair of 1.96-kWh batteries that power the bike with a 0.9 kW external charger that is standard and allows the vehicle to be plugged in at home. If that's not enough, a more powerful 1.5kW charger is available as an optional extra.
Editors' Recommendations