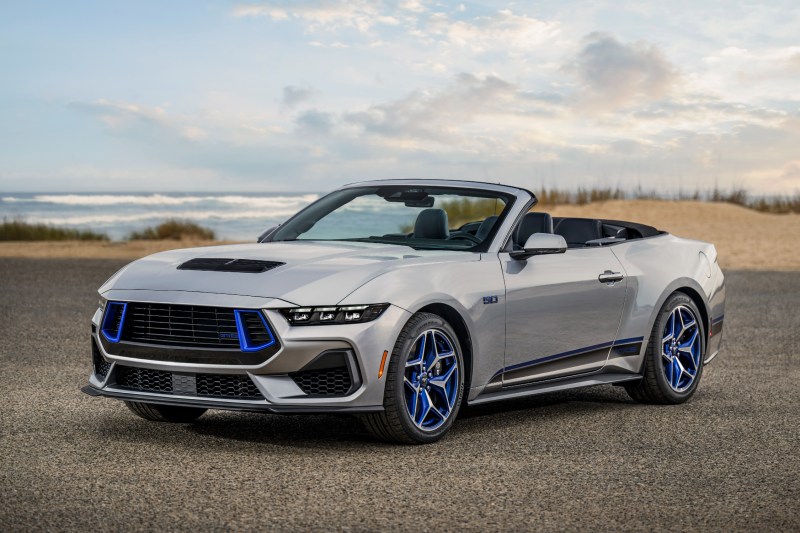 Jaguar may shift to producing only battery-electric vehicles, but the Ford Motor Company has its feet planted firmly in both the EV and internal combustion engine (ICE) worlds. Ford's hugely successful Mustang Mach E SUV has captured more attention than the sporty ICE-powered Mustang for the past three years. But the gas Mustang isn't going away. To celebrate the Mustang's 60th anniversary, Ford recently announced the California Special package as a styling option for the 2024 Ford Mustang GT Premium convertible and fastback.
The California Special upgrade is a styling package that commemorates the '60s when everything California was considered cool. This package is available for ordering now.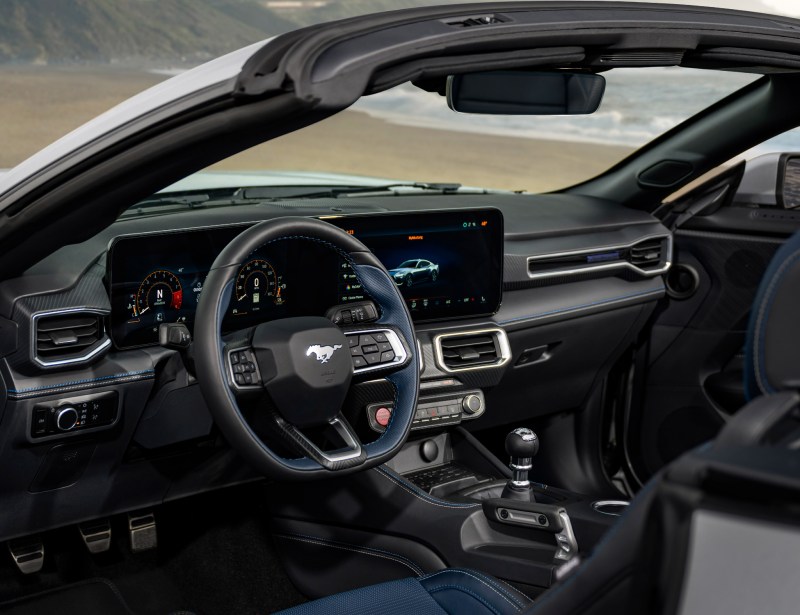 Think blue, but in a happy way. The California Special styling package will be instantly recognizable by its bright Rave Blue accents. Ford added Rave Blue styling pops to the wheels, graphics on the side of the car, and the car's nostril intake surrounds, the air intake openings in the front grill.
The California Special package also adds color to the familiar 5.0 styling badges on the front quarter panels that identify the GT's 5.0 liter V8 engine. There's not much chance that an observer won't know any modern Mustang GT with the motor running, because of the V8 engine sound alone, but since the 5.0 accent piece is there, why not make it blue? The GT badge on the back of the car also has a special treatment with a blue outline around black letters.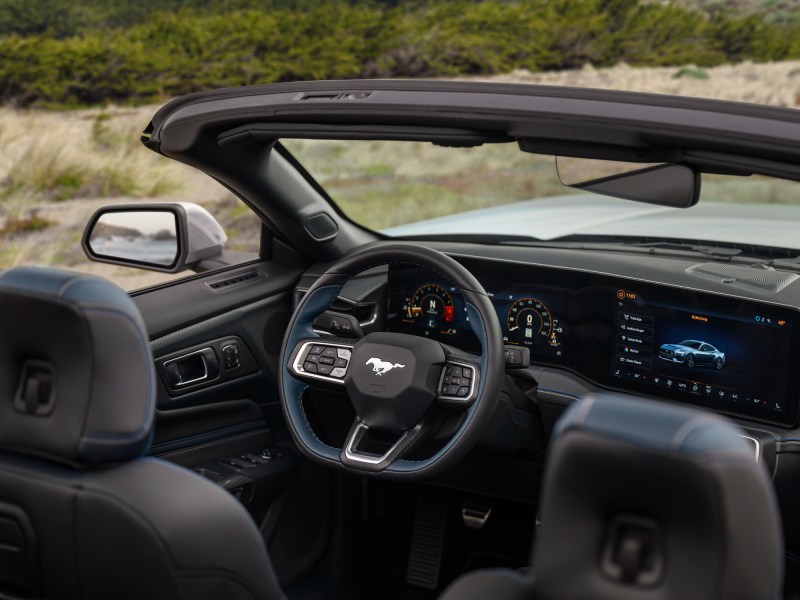 The Rave Blue color is new for this model year's California Special styling package. It does look cool, which is the point. Still, it's also an interesting choice since the color blue has been adopted by many automobile manufacturers worldwide to signify EVs, including Ford's F-150 Lightning. In contrast, the Mustang GT is conspicuously ICE-centric.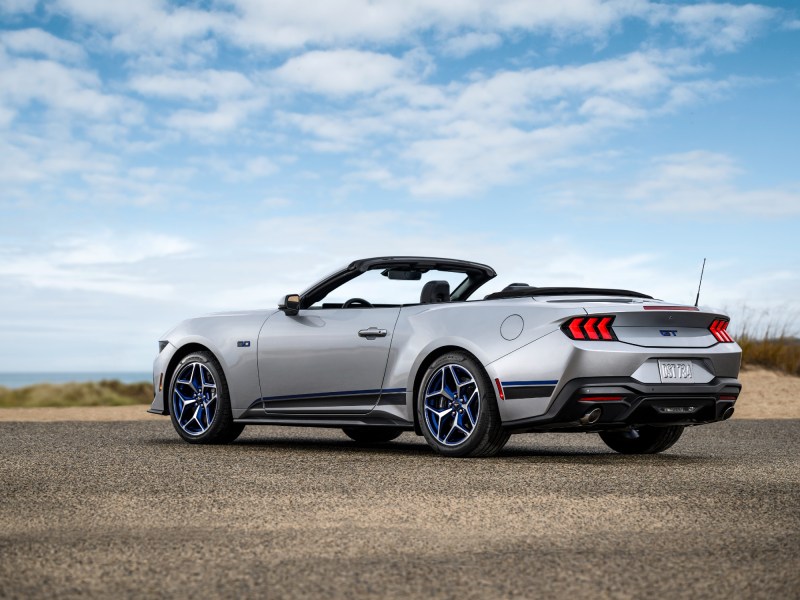 The standard 19-inch GT wheels have a Rave Blue GT/CS logo added to the wheel hub with the California Special package. Buyers who opt for the Performance Package wheels will find those wheels have additional Rave Blue wheel pockets. Also, checking the GT Performance Package on the order sheet gains a GT/CS badge in the front grill.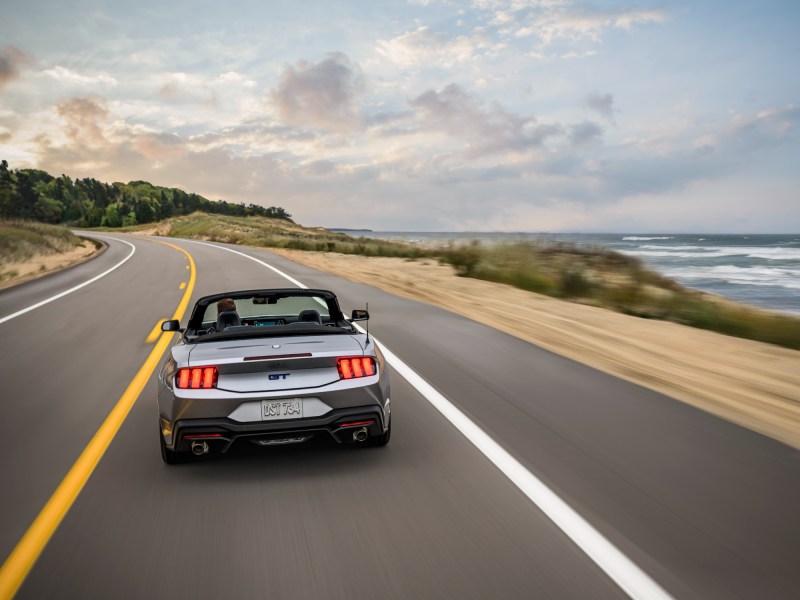 California Special styling continues inside the car with Navy Pier upholstery and Ebony Black leather seating. The package added Raptor Blue and Metal Gray dual-color contrast stitching on the interior, including the dashboard and doors. Adding the same stitching to the steering wheel and the center console requires an additional check on the order sheet option list.
You can order the 2024 Ford Mustang GT Premium California Special with a 6-speed manual transmission or a 10-speed automatic. The package is available for both Mustang GT Premium coupes and convertibles. If the California Special vibe resonates with you, the styling package is a $1,995 option.
Editors' Recommendations