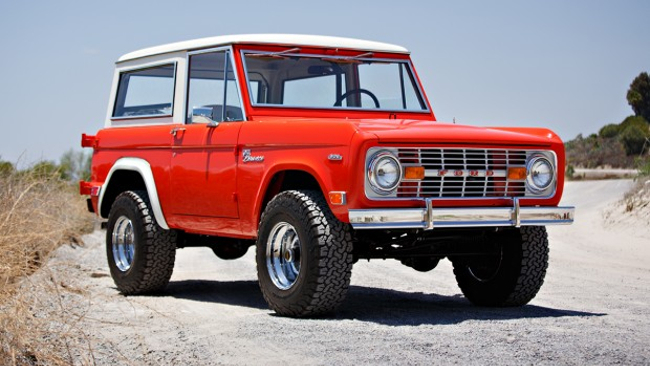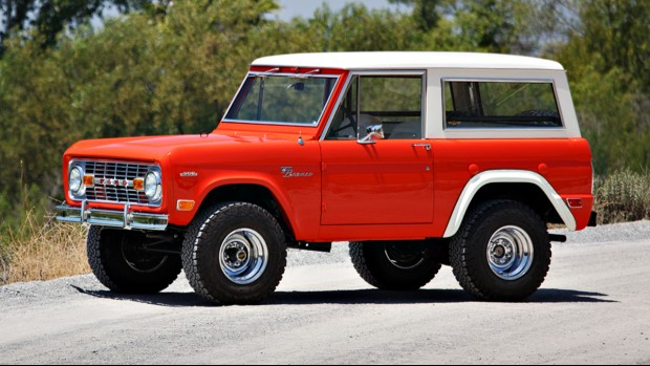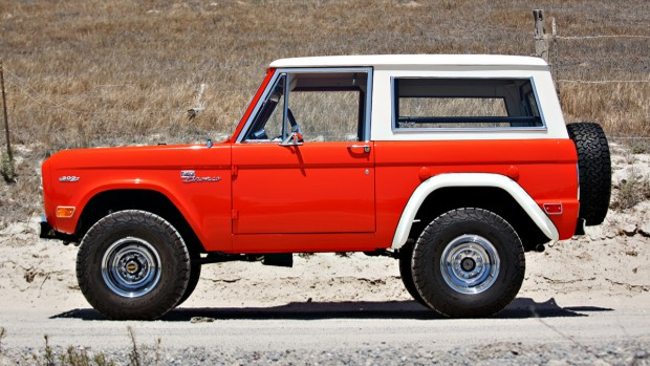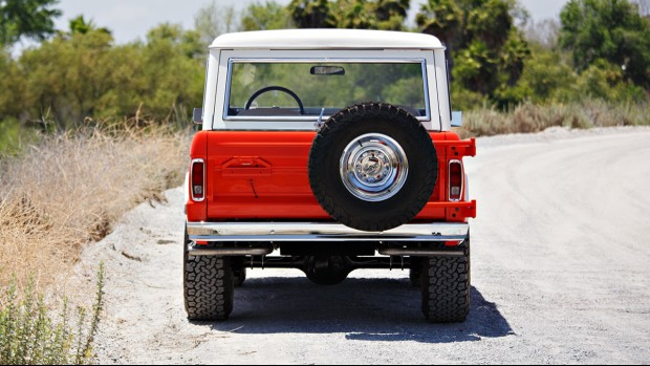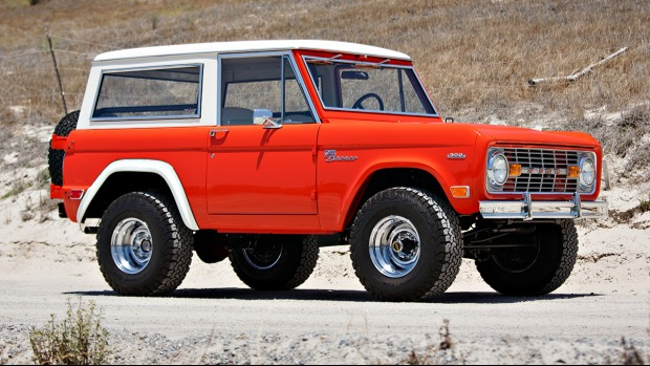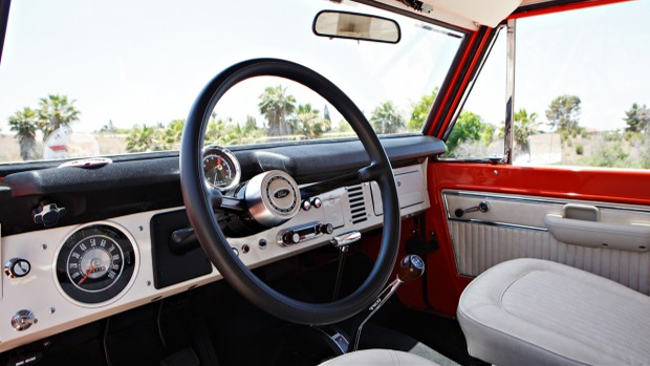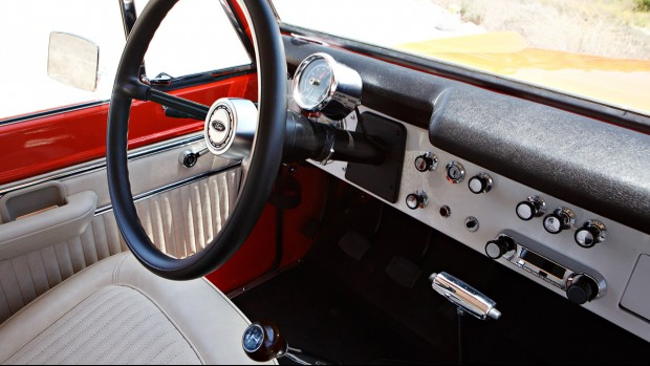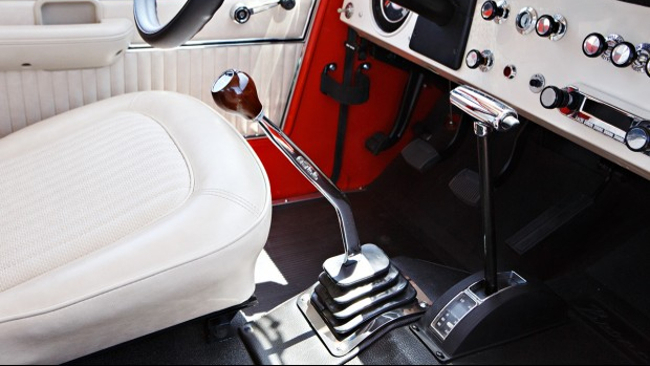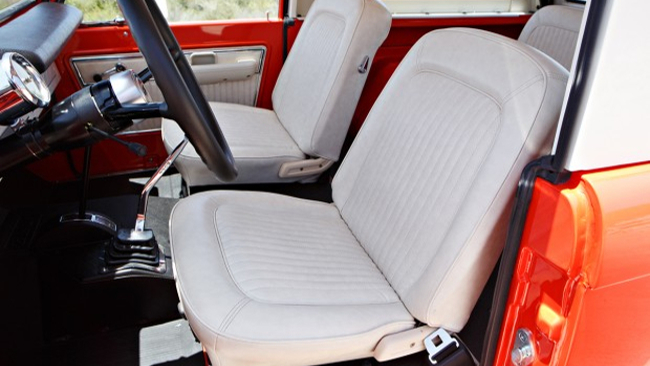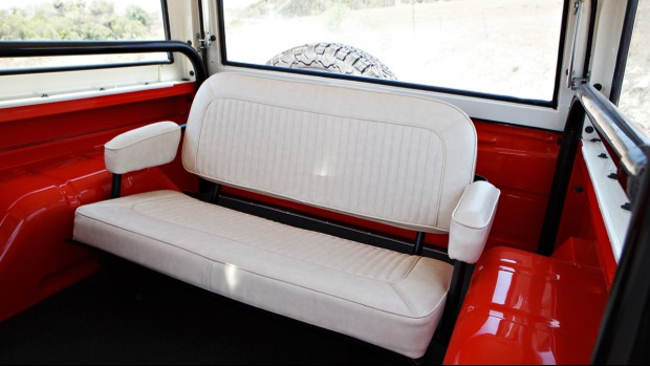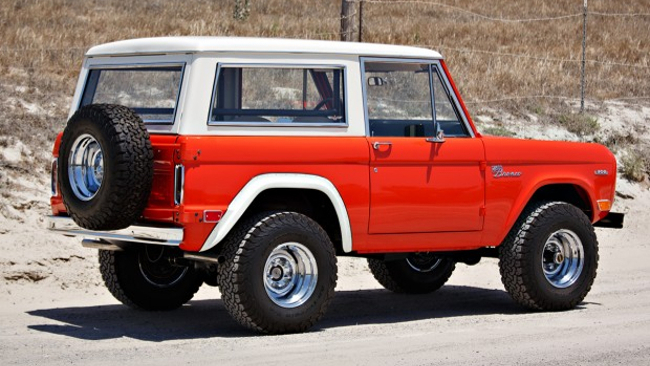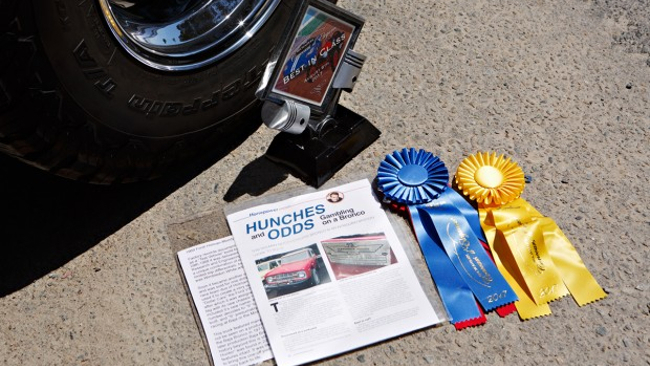 Auto enthusiasts are all a bit obsessed with classic Ford Broncos at the moment — and we totally understand why. One look at the original SUV, with its boxy physique, short wheelbase, and white contrasting roof, will have you picturing yourself behind the wheel (may we recommend some grazing land in Wyoming for your daydream's setting?).
It isn't just the truck's design that has collectors in a tizzy; Ford's announcement of a Bronco revival in 2020 is renewing intrigue for ancestral SUVs — especially ones with a bit of history. To demonstrate just how hard Bronco fever has hit, consider this 1969 orange Bronco that's due to cross the auction block during Monterey Car Week.
Experts are saying this truck will sell for between $180,000 and $220,000 at the Gooding & Company auction, owing to its combination of concourse-grade restoration and unique past. Early on, this truck was a Ford test vehicle before being sold to the company's racing partners, Holman & Moody and Bill Stroppe (for one single, crisp dollar). Instead of a Ford VIN number, the truck is identified by a Holman & Moody serial number. In 2016, the vehicle was discovered and put through a 2,400-hour restoration process by Colin Comer. By comparison, a new Toyota RAV4 takes 17-18 hours to build (including inspection time).
This special model features limited-slip front and rear differentials, a Bronco Sport package, and other collector-favorite goodies. For the 1969 model year, Ford replaced the Bronco's 289 cubic-inch V8 with a 302 cubic-inch V8 rated at 205 horsepower and 300 pound-feet of torque. Other 4×4 hardware included solid axles, a bespoke suspension, Dana transfer case, and long wheel travel.
At this point, it's unclear what shape the new Bronco will take, either a soft-roader or a hardcore beefcake in the same vein as the F-150 Raptor. We do know Ford will offer a hybridized version of the new truck, but there's already a hybrid Jeep Wrangler on sale, so an electrically assisted 4×4 isn't huge news. It's expected the new Bronco will be based on the 2019 Ranger, which itself is a revival of sorts (in the U.S. market at least). Honestly, as long as Ford doesn't besmirch the Bronco name like Chevy has with the Blazer, we'll be happy.
Until then, be sure to check out Gooding & Co's auction this week to see the sale price on this '69 Bronco.
Editors' Recommendations