You're out for a night on the town in Monterey, California. As you stagger between Sade's and Cypress Inn, a Ferrari 250 GT SWB California (forbidden fruit of Ferris Bueller's Day Off) cruises past. Certain you've simply had too much to drink – and didn't actually just witness a $20 million Italian icon in action ­– you stumble on.
Rounding the street corner, you notice what looks like, but couldn't possibly be, an Aston Martin DB5 (James Bond's favorite accessory). Before you can investigate, a McLaren P1 GTR pops into your peripheral view. Sobering up might be a good idea, but it won't make these ultra-rare performance cars disappear; you're in the thick of Monterey Car Week.
What is essentially the bat signal for every noteworthy vehicle ever made, Monterey Car Week calls automotive enthusiasts the world over to descend upon northern California. Whether you bring a four-wheeled gem of your own, or come to drool over others', Car Week is a must-see for true gearheads.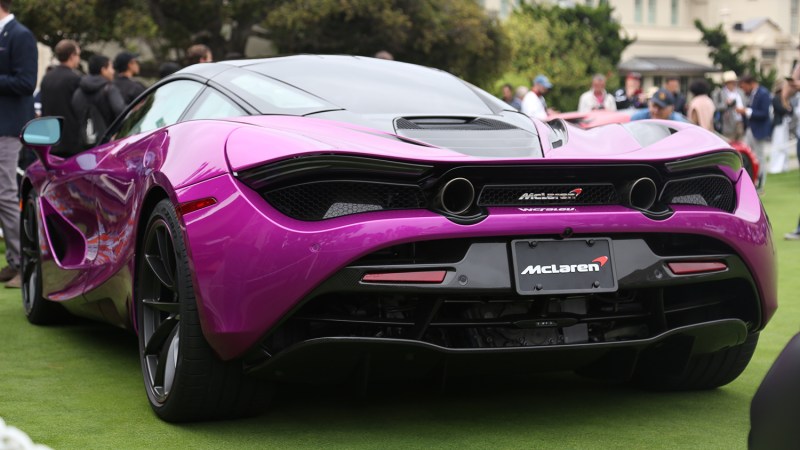 The once-humble road rally and car show of the early 1950s has now ballooned into a week-long string of classic car races, auctions, and shows. Like the Goodwood Revival, Mille Miglia, and Concorso D'Eleganza Villa D'Este, Car Week is all about honoring automotive heritage. However, only in Monterey can you attend a multi-million dollar auction on Friday, a 1930s historic race on Saturday, and a century-spanning car show on Sunday.
We've long admired Car Week from afar, but this year, Mazda invited us to experience the automotive twilight zone firsthand. With tickets to three headlining events, a 2017 Mazda CX-5 to scoot around town, and a suite at the Intercontinental The Clement in Monterey Bay, we strapped in for motoring mecca.

Our first stop is The Quail Motorsports Gathering in Carmel, California. One of the newer Car Week events (this is its sixteenth year running), The Quail is a chance for luxury and performance automakers to show off their latest concepts, bespoke manufacturers to reveal their labors of love, and classic car owners to compete for prizes.
Despite its nascence, The Quail has surged in popularity in recent years. An hour into the event, the Quail Lodge is teeming with visitors – each of whom have paid $600 for admission. The cars though – good gravy, the cars are worth it. A pristine Porsche 959, Lamborghini Islero, and Packard Eight Cabriolet have us buckling at the knees. In the moment, it's impossible to imagine a greater spectacle – but Saturday's races would set a new standard.
In 1974, the story goes, Steve Earle decided to rent Laguna Seca Raceway (now Mazda Raceway) the Saturday before Pebble Beach Concours d'Elegance and invited 20 pals with vintage race cars. Earle demanded only one thing from his attendees: Everyone had to drive their historic racers on track. This was no car show.
Knowing the Rolex Motorsports Reunion's stated purpose, we shouldn't be surprised to see a field of 1950s Formula One cars duking it out on track, but our eyes and ears can't process the scene. Do you know what a 1989 Mazda 767B's rotary engine sounds like at wide-open throttle? A bit like the first time your child laughs.
Clusters of genuine racecar legends stream around Mazda Raceway, piloted largely by amateur drivers without contemporary safety gear. This is a trip through time that neither words nor photos can fully capture. It's one thing to see a $17 million 1955 Ferrari 250 Testa Rossa parked on a lawn, and another thing entirely to see it manhandled on a circuit.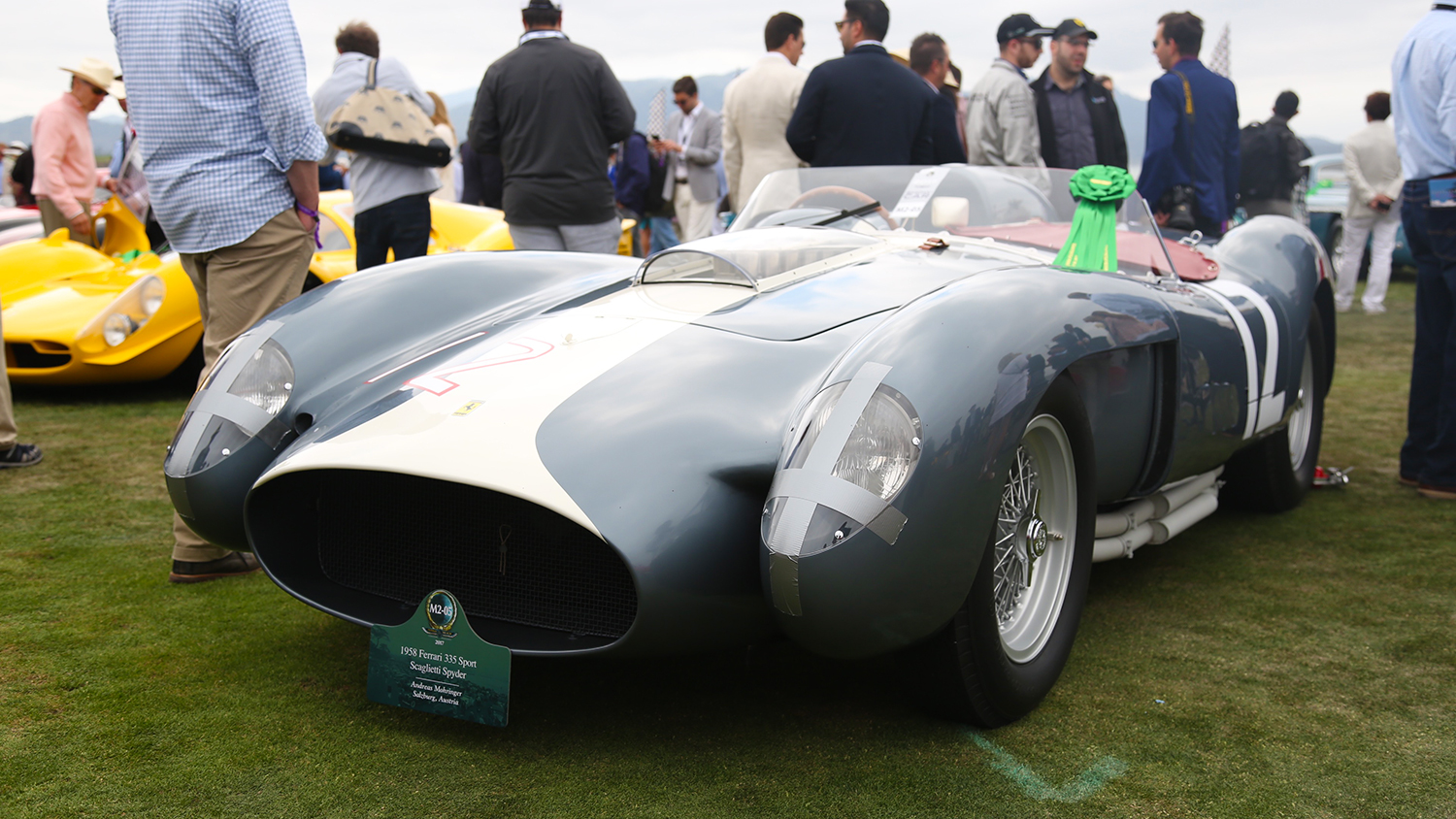 We can die happy right here, right now…but the main course is still ahead: Pebble Beach Concours D'Elegance.
Monterey Car Week's foundational event, and a good enough reason for classic car owners to ship their priceless vehicles thousands of miles (at great cost), Concours D'Elegance is the most prestigious automotive gathering on the planet. It's not just about the cars either; people watching is half the fun of Pebble. Some dress in 1950s period correct attire, others don cargo shorts and ball caps – but most just use the event as an excuse to wear the most flamboyant clothing they own.
When we finally tire of snickering at human peacocks, our attention shifts to the finest vehicular curves, lines, and accents of the last 113 years. Pre-war Packards, 1960s concept cars, and German car royalty share Pebble Beach's 18th fairway – 204 dazzling vehicles in total.
Frankly, it's overwhelming. To cope, we pick a few favorites and pour of their details, rather than contemplating the entire herd. Our decision proves wise – quality time spent with each vehicle uncovers subtle cues that were glossed over during our initial glance.
Our VIP Monterey Car Week experience was more than special, but the best part of this annual event is that anyone can participate. Fly, drive, bike, walk, or crawl to Monterey the third week of August for an unrivaled tribute to the automobile. We'll see you there next year.
Editors' Recommendations