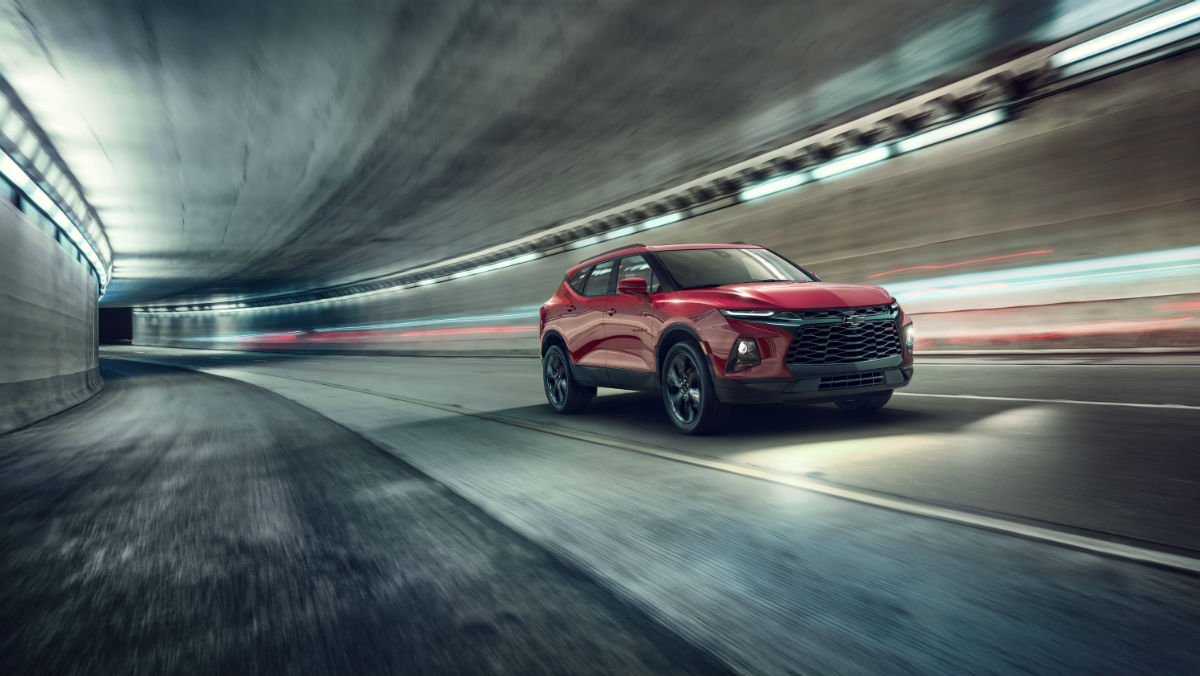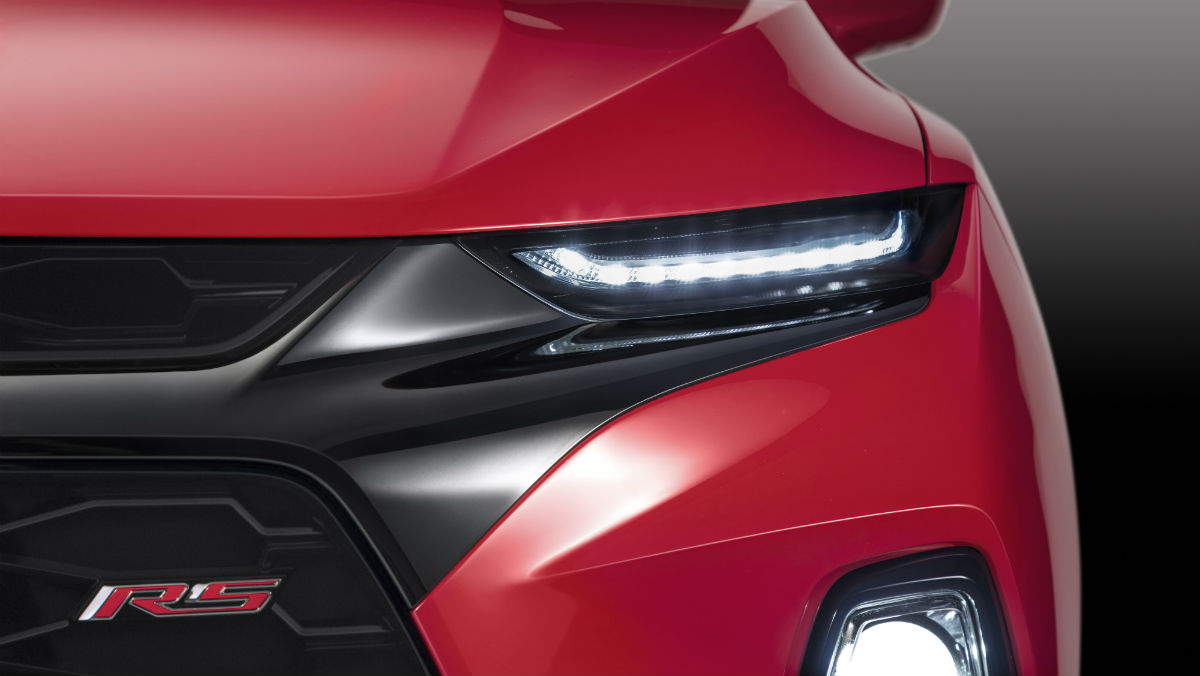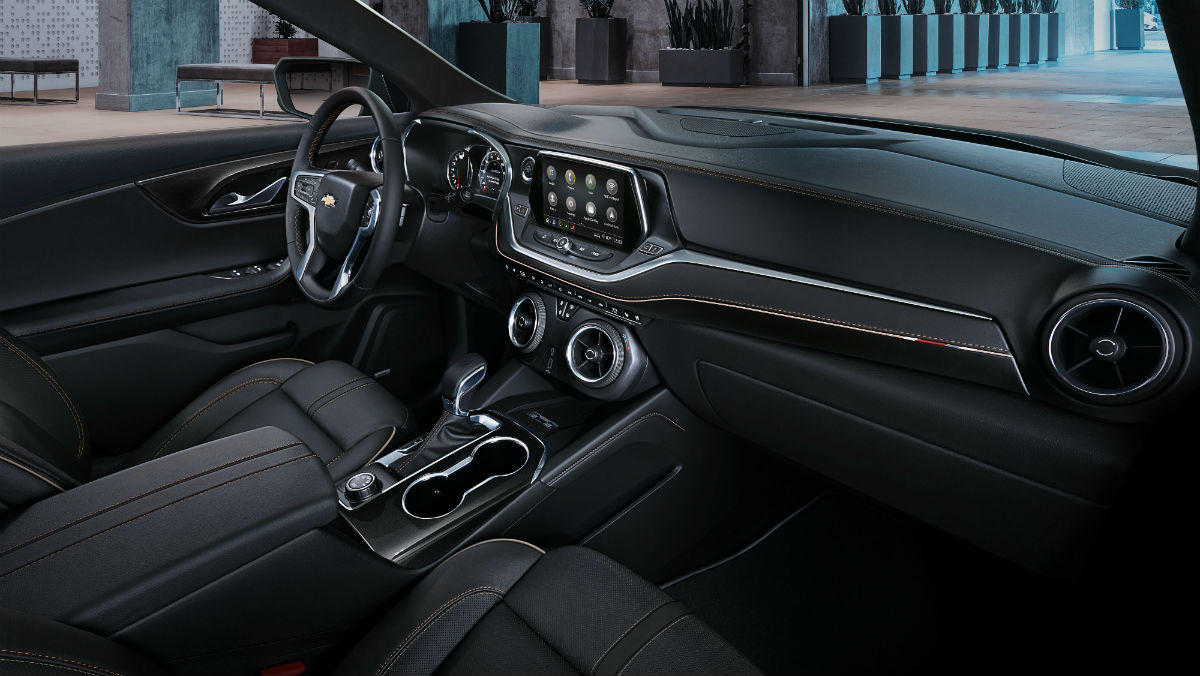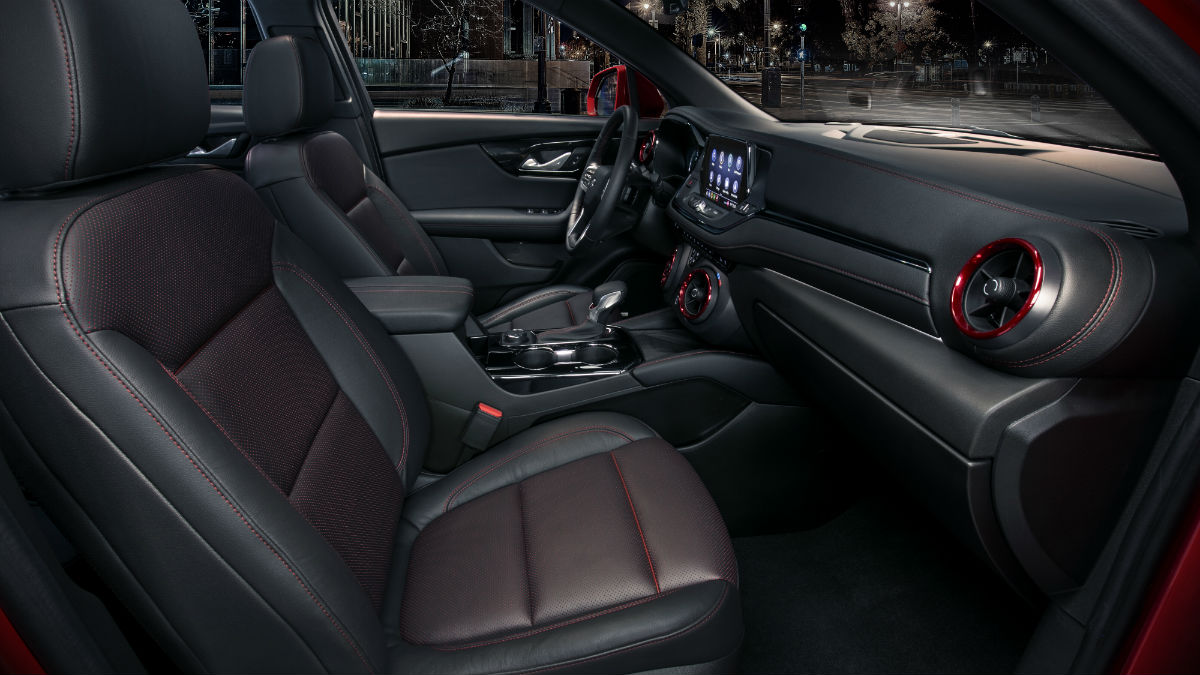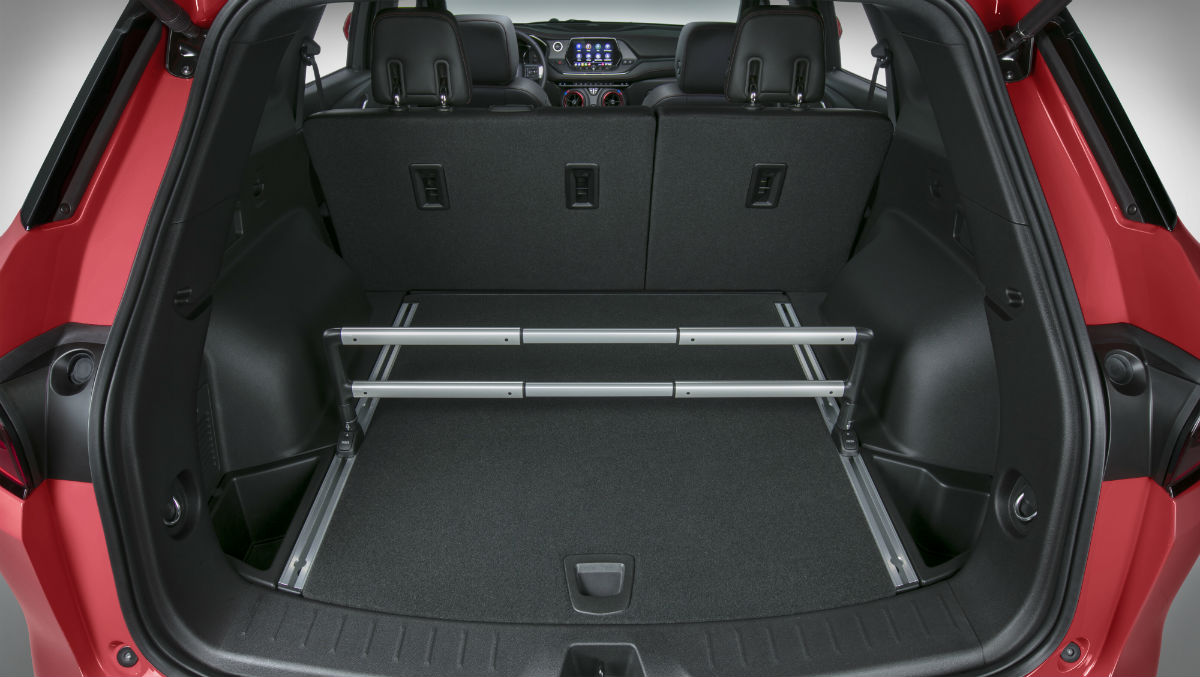 Chevrolet's iconic Blazer SUV is making a comeback next year with Camaro-inspired styling and a distinct lack of off-road credentials. The new model was shown this week in Atlanta, Georgia, and will slot between the Equinox and Traverse in Chevy's crossover lineup.
Before diving into the new Blazer's style and specs, let's recap the nameplate's history. In 1969, Chevrolet introduced the K5 Blazer to compete with Ford's Bronco SUV, International's Harvester Scout, and Jeep's Cherokee. Based on Chevy's full-size pickup platform, the Blazer was larger than its rivals with multiple seating arrangements and an available removable fiberglass roof. At launch, the K5 was only offered with four-wheel drive and a choice of three engines, including a 255-horsepower V8.
In 1973, the second generation Blazer hit the market with new bodywork and the same engines. The Blazer Chalet arrived in 1976 with a pop-up camper built into the truck's hardtop cavity. Based on trim level, the Chalet had amenities like a two-burner propane stove, icebox, dinette table, refrigerator, and propane heater. By the time the second generation Blazer ended production in 1991, it had received numerous redesigns and engine changes (including the addition of a diesel option).
While the K5 Blazer was still on sale, Chevrolet introduced a smaller model called the S-10 Blazer. At launch in 1982, the S-10 Blazer was available with a 2.0-liter four-cylinder, 2.8-liter V6, or 2.2-liter diesel four-cylinder. In 1991, the S-10 Blazer became available as a four-door with 6.5 inches of additional length over the standard two-door model.
In 1992, the K5 Blazer entered its third generation, this time trading a removable top for a fixed steel roof. Only a 210-hp V8 was available with automatic or manual transmissions, and two or four-wheel drive. In 1995, Chevrolet changed the SUV's name to Tahoe and eventually phased out the two-door body style.
From 1995-2005, the Blazer name lived on, affixed to the smaller S-10 model, which entered its second generation. In 1996, Chevrolet added a ZR2 trim level for two-door Blazers that included a 3.0-inch lift, larger wheels, Bilstein shocks, a reinforced rear axle and underbody skid plates. Another unique trim, called the Xtreme, was added in 2001. Effectively the inverse of the ZR2, the rear-wheel drive Xtreme featured a lower ride height, sport suspension, body kit, and different wheels.
For the last 13 years, the Blazer name has been buried within GM archives, but the new model picks up where its predecessors left off — sorta. Unlike the body-on-frame Blazers of old, the 2019 Blazer uses a unibody platform and lacks a proper four-wheel drive system. Instead, the crossover is available with front or all-wheel drive and is only offered with a nine-speed automatic.
Engine choices include a 2.5-liter four-cylinder with 193 hp and 188 lb-ft of torque or a 3.6-liter V6 with 305 hp and 269 lb-ft of torque. The new Blazer seats five and is available in base, RS, and Premier trims. Pricing and production date is TBD.
While the new Blazer is really only like its forbearers in name, Chevy hopes consumers will satisfy their SUV fantasies with its newest addition.