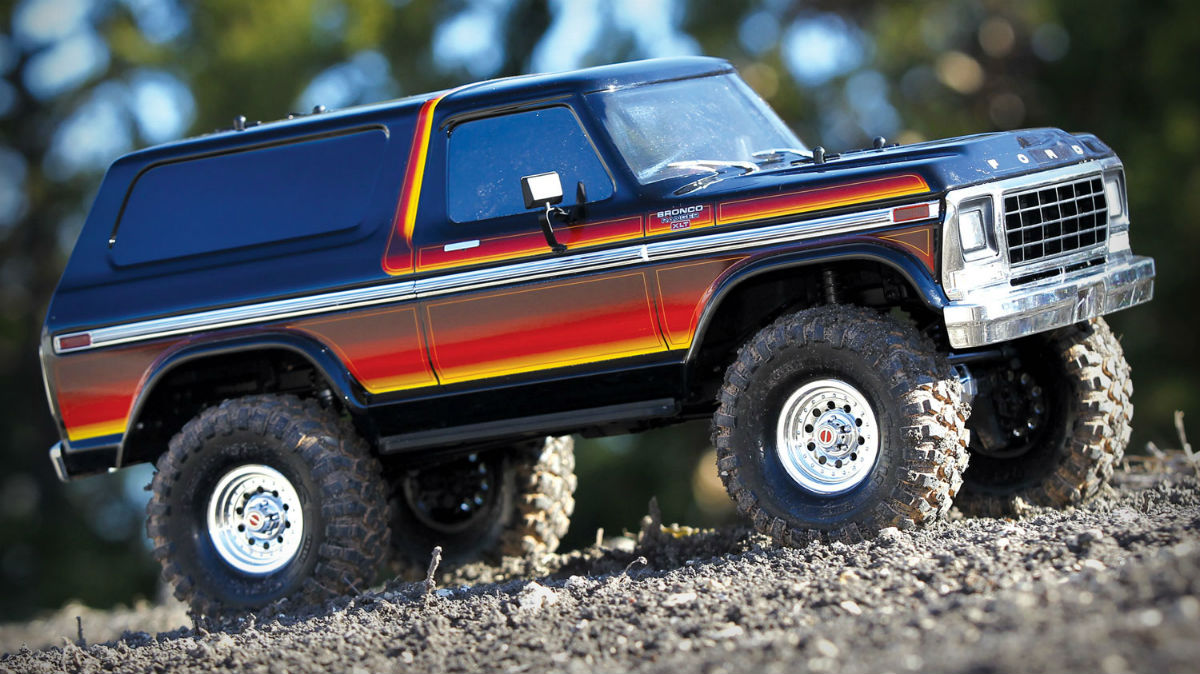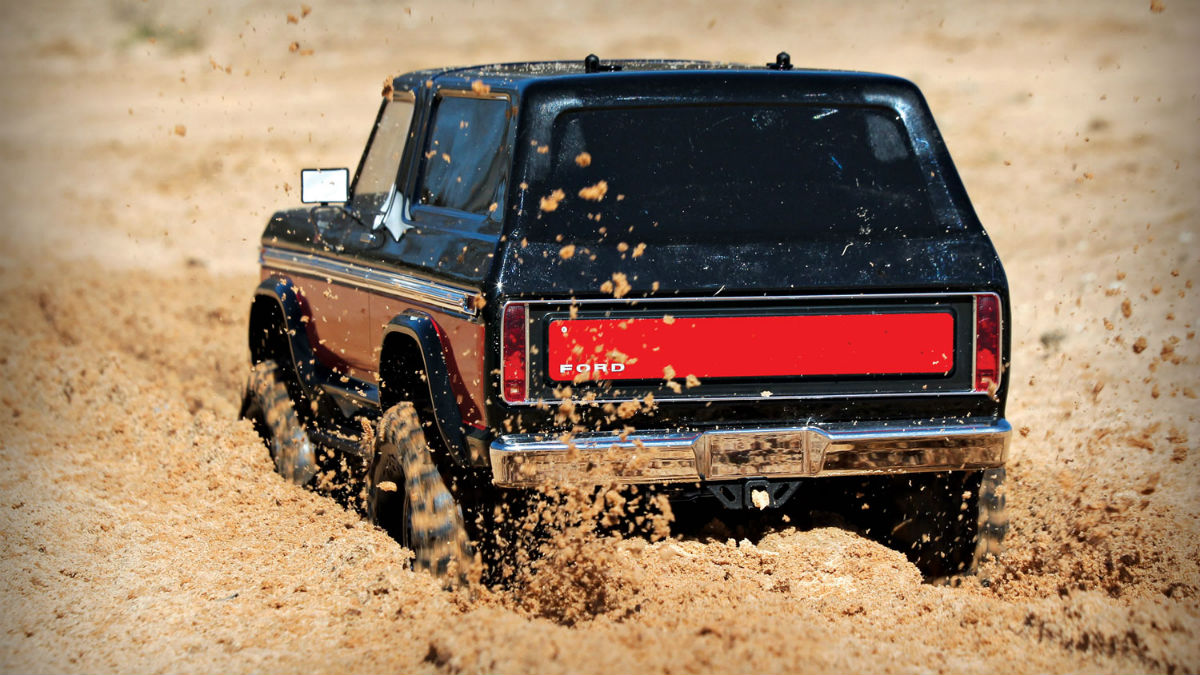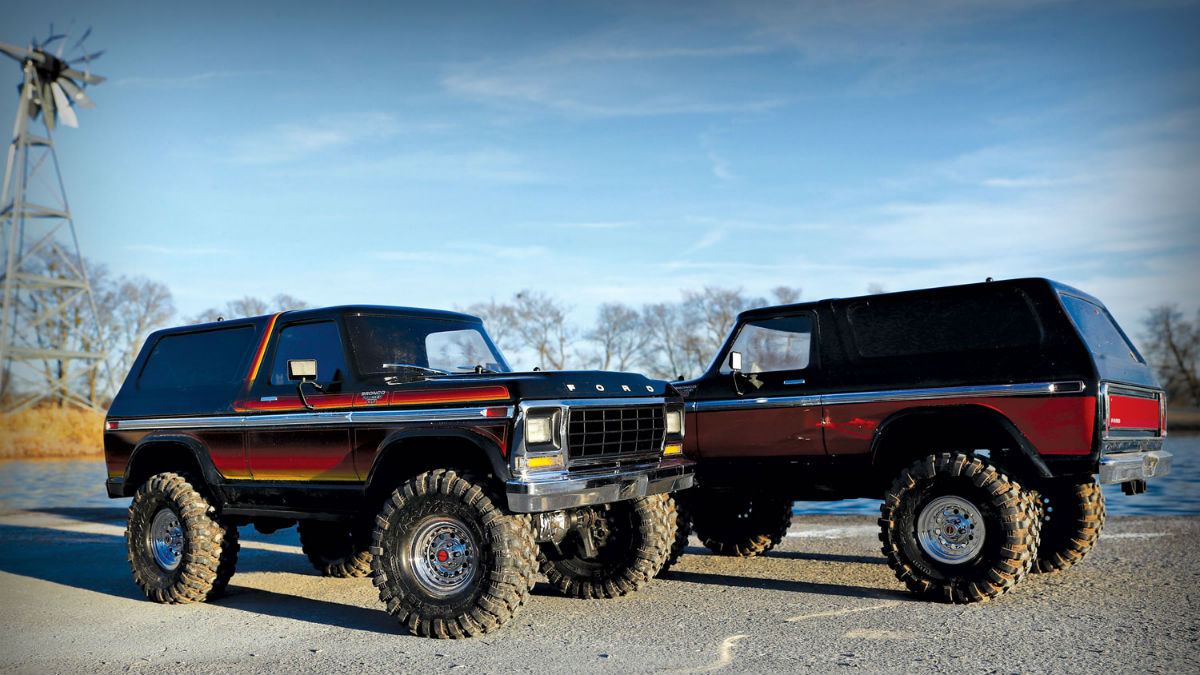 Since Ford released its reimagined Bronco model in the late 1970s, off-roaders and adventurers alike have relished the bigger, badder truck style; larger frame; and mudding capabilities. Today, we get the chance to relive this rugged experience (in bite-sized form) with the Traxxas Bronco Ranger XLT remote control car.
Now, I know what you may be thinking — how can we truly pay homage to such an iconic vehicle with such a tiny RC car? By the end of this article, you'll see what I mean.
If you're not familiar with Traxxas, it's worth noting that this was the first company to bring fully waterproof RC cars to the market. It was a historic and monumental moment for the remote control world, as it meant you could take your RC anywhere — through the creek, snow-filled hillside, or swampy field — and not worry about damaging any electronics in the process.
The Traxxas TRX-4 brandishes an almost unbelievable realism with the same impeccable detailing and extreme off-road capabilities as its inspiration, the 1979 Ford Bronco.
The car features everything memorable from the redesigned Bronco model, from the crisp chrome wheels and bumpers to the nostalgic red and sunset paint jobs to the desirable portal axle ground clearance. Other features include remote locking shocks for different terrains, high and low transmission gears, and a fully dependable steel frame. Hell, Traxxas even included a functional spare wheel and tire, an off-road jack, and spare fuel canisters as add-ons for the complete package.
Traxxas' aforementioned portal axle technology sets itself apart from the rest of the off-road RC community much like the Ford Bronco did in the life-sized auto industry. By lifting the truck above the wheels, you get enough ground clearance to climb rocky hillsides and shimmy over boulders with ease.
For the avid RC hobbyists out there, or pure fans of the historic Ford Bronco, this pint-sized replica ($480) is a must-have.
Editors' Recommendations