If flowers on her pillow and chocolate dipped strawberries aren't disco enough for your girl, step up your Valentine's Day game this year.
From prison-themed overnighters to purpose-built fetish-friendly getaways, these are among the world's kinkiest hotels.
Stay and Play (Los Angeles)
Los Angeles's Stay and Play bills itself as "a unique and alternative vacation residence". Behind the seemingly innocuous tagline, however, the boutique hotel is a 3,000-square-foot downtown loft, purpose-built for vacation-goers looking to indulge in a variety of fetishes. Each of the six rooms is uniquely named ("The Scarlett Boudoir", "The Interrogation Station", and "The Warehouse") and themed according to a particular fetish. The list of kinky amenities is especially bondage-centric and includes a spider web made of chains, a cage at the foot of the bed, and a cabinet full of "torture" toys to share.
Related: The Sexiest Valentine's Day Lingerie She'll Love
The Erotic Suite at The Palms Casino Resort (Las Vegas)
Few American cities elevate debauchery to an art form like Vegas. Yet, even in Sin City, The Erotic Suite at The Palms Casino Resort stands out. The sprawling, 1,500-square-foot suite is two parts "gentleman's club", one part hotel room. Along with plenty of shiny leather and chrome, it features a round, rotating, eight-foot bed, a stripper pole in the shower, mirrored ceilings, and nightclub-esque lighting throughout. The private wet bar and ultra-soft Egyptian cotton bedding almost add a touch of class.
Lockdown at Karosta Prison (Latvia)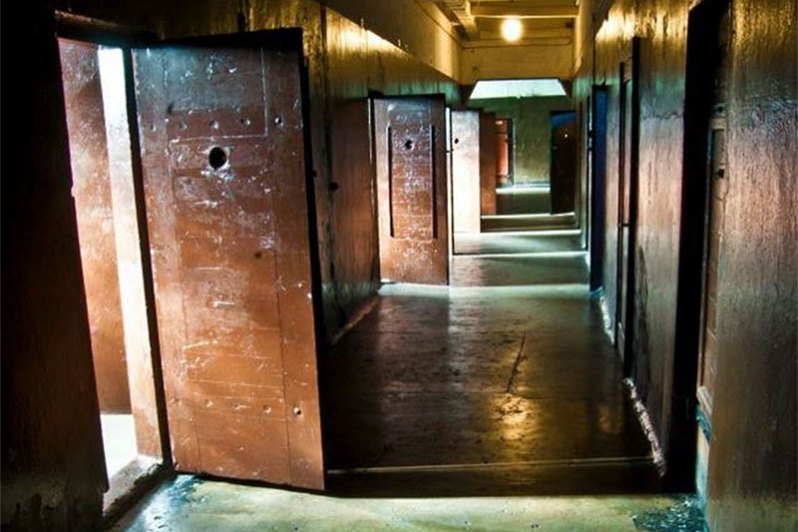 Prison-inspired boutique hotels are nothing new. But, Latvia's Karosta Prison (an actual working prison at one time) eschews any semblance of luxury with their "Night's Lodging" package. Overnight guests agree to be treated like common criminals, with few amenities beyond a prison bunk bed and a (maybe) hot prison-style meal. The "Extreme Night" package is available for BDSM fans who will appreciate the gritty, real-world setting and persistent taunting by prison guards. That an overnight stay requires first signing a consent agreement gives some indication of just how seriously the staff takes their jobs.
Any Room at The Drake Hotel (Toronto)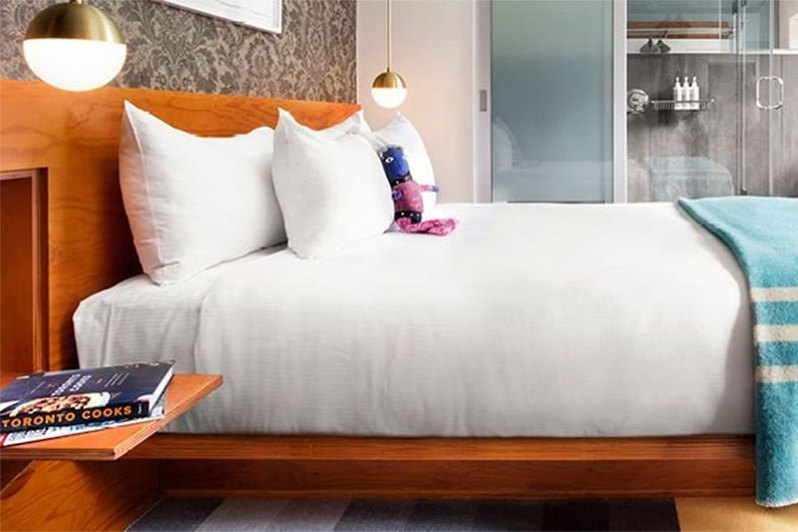 There's plenty to like about Toronto's The Drake Hotel — in fact, it feels like any well-done, upscale boutique hotel in every respect. But it's their in-room Pleasure Menu that's especially noteworthy. Forget a pair of condoms and a trial size bottle of scented lube. Here, the menu reads like a shopping list for most amateur porn shoots: bondage tape, silk blindfolds, and suede floggers. If that isn't enough, there are also Tenga Eggs (vibrators "made just for him"), bGee G-Spot Vibrators, and even a $600 24 Carat Olga Dildo by high-end sex toy maker, Lelo.
Editors' Recommendations