It's always Florida, isn't it? Anytime someone makes the headlines for the wrong reason, it happens in Florida. This time, the bad news has to do with Florida beaches. No, it's not hurricanes or shark attacks — you have to worry about something else ruining your beach vacation this year. It's called the Atlantic sargassum belt, and when it reaches our shores, it has been known to wreak havoc on local ecosystems and local tourism — and it doesn't smell pretty.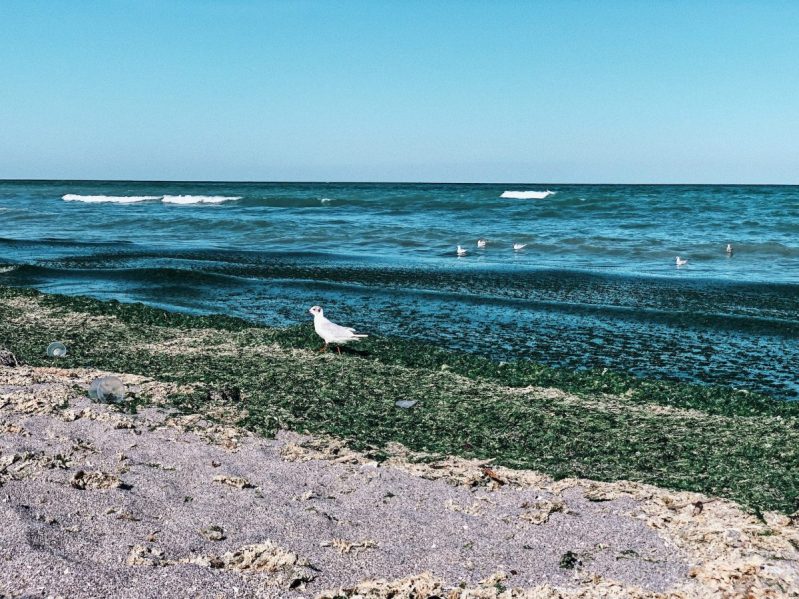 What the stink's about
This isn't the first time Florida (and other beachy tourist destinations ) have had to deal with sargassum but, according to NPR, Florida's looking at a massive problem this year. The blooms of seaweed have been tracked since 2011, with areas like Guadeloupe, the Yucatan Peninsula, and various Caribbean Islands being affected.
Last year, the U.S. Virgin Islands had it so bad they had to declare a state of emergency, and Cancun took preemptive measures, sending the Mexican Navy out to try to clear it away before it hit their beaches.
Why the seaweed is bad
While seaweed is important for marine life living in the North Atlantic Ocean, there's a time limit on it being good. After 48 hours, sargassum starts to rot.
The smell is horrid
If you've ever been to a Florida beach during Red Tide season, you know the smell we're talking about. That rotten egg scent doesn't leave your nostrils just because you left the beach.
It could hurt the turtles
The brown, floating bloom of seaweed will smother those precious nests the sea turtles lay.
In huge numbers, it's harmful to other habitats
If left to rot, the seaweed starts to steal oxygen while harming other oceanic habitats.
It's not great for humans
Even if you get over the horrid smell, it's not the best for humans to be around anyway. As it rots, it releases hydrogen sulfide, which, could cause respiratory problems, hurt your eyes, and give you headaches. People who have chronic respiratory problems, like asthma, should be especially careful, according to NPR. The seaweed also contains arsenic, which you don't want near you either. (And even if you're totally fine with all of that, jellyfish sea lice, and other sea life could be lurking in there. It doesn't exactly make for a pleasant beach-going experience — and if you're paying for a vacation, you want it to be memorable in a good way.)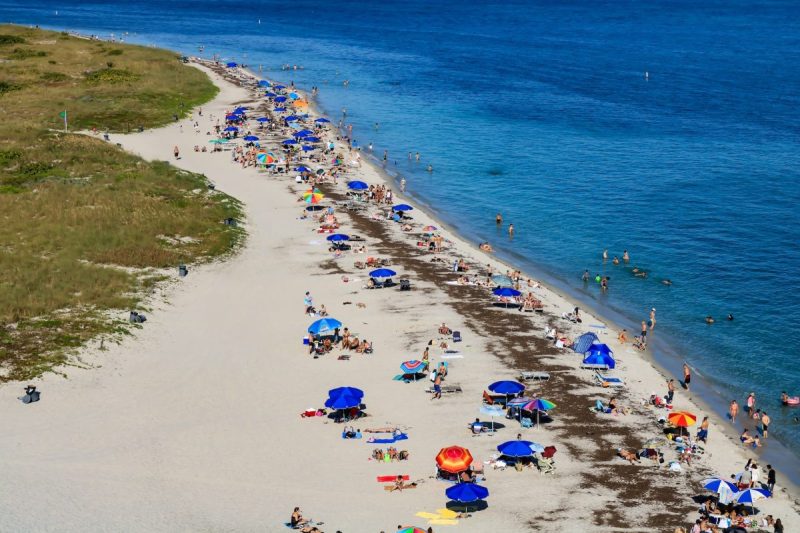 Check before you book
While you might get lucky and time your vacation at a Florida beach when it's not being taken over by this algae, do a little research before you book. We hate to be the messenger, but if Key West is on your list of stops, the seaweed has already moved in there.
With the patch of sargassum up to 5,500 miles long and growing, encountering sargassum on the beach seems pretty inevitable. If your summer plans include anything to do with a beach vacation in Florida, you might want to book a plan B if you prefer not to endure sargassum's stinky aroma.
Editors' Recommendations