Not long ago, Rhode Island had something of a Napoleon complex. To outsiders, it was a small, but necessary speed bump for road-trippers heading northbound to New England's better-known destinations (Cape Cod, Boston, Bar Harbor, to name a few). But, the pint-sized state has slowly made a name for itself in the last decade. With world-class beaches, a trendsetting restaurant scene, a booming craft beer industry, Newport's world-renowned sailing culture, and one of the most fascinating histories in the country, it's a destination in its own right.
Winters can be merciless and summers are brief in Rhode Island. So, when the warm weather rolls in, locals know to make the most of it. Here's how you too can explore The Ocean State like a true Rhode Islander.
Sip Cocktails on The Lawn at Castle Hill Inn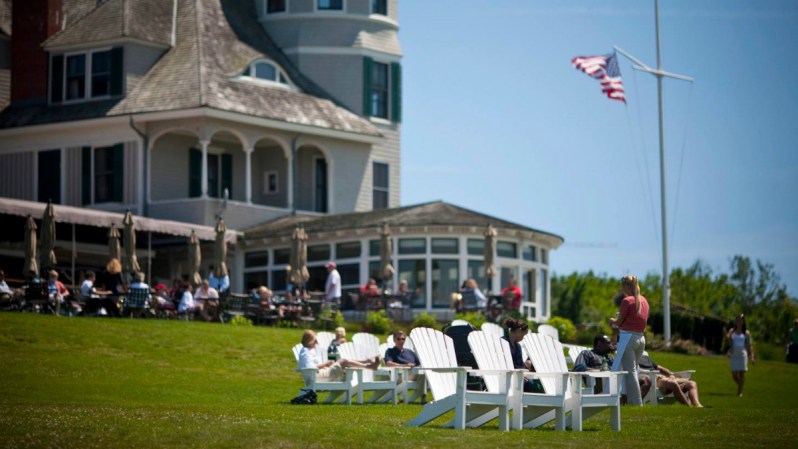 Few U.S. destinations embody "pomp and circumstance" like Newport's 10-mile Ocean Avenue. This coastal road is home to some of the largest, most opulent, most historical mansions in the country. Touring the former "summer cottages" of the Rockefellers and Vanderbilts is a nice diversion, particularly for history buffs. But, for a taste of quintessential, high-society Newport life, drive past them all to the unassuming entrance of Castle Hill Inn. Situated on a grassy point overlooking the Newport Bridge, The Lawn at this 140-year-old boutique hotel is the most breathtaking day-drinking spot in the state. On a sunny day, settle into an Adirondack chair with a Newport Storm Summer Hefeweizen and watch the world's most beautiful, handmade wooden sailing ships track through Narragansett Bay.
Scope the Craft Beer Scene in Pawtucket
Pawtucket has long been a waypoint for anyone passing through Rhode Island on I-95. It's an unassuming suburb where Hasbro toys are realized and baseball fans can occasionally catch a glimpse of Boston Red Sox players slumming it at McCoy Stadium. Yet, somehow, in the last five years, the city quietly emerged as the centerpiece of the state's craft beer scene. Isle Brewers Guild is the hub of it all. The cooperative facility is now the brewing home for eight local brewers including New England's oldest, Narragansett Beer, but most recently Wash Ashore Beer Company and Night Shift Brewing. The Guild's Tap Room is open to the public Thursday through Saturday. (It seems Family Guy may have been on to something after all.)
Stroll the Federal Hill Neighborhood
Federal Hill is Providence's answer to Boston's North End. The tiny, charming neighborhood is home to the most authentic Italian-American community in New England. The action centers around Atwells Avenue where you'll find tourists and locals alike strolling the strip every day of the week during the summer. There's no shortage of amazing, world-class Italian restaurants here, many of which have been in business since the mid-20th century. Options range from romantic, old-world eateries like Joe Marzilli's Old Canteen Italian Restaurant to iconic Neapolitan pizza joints to modern mainstays like the upscale, Tuscan-inspired Siena. It's physically impossible to have a bad meal here.
Day Trip to Block Island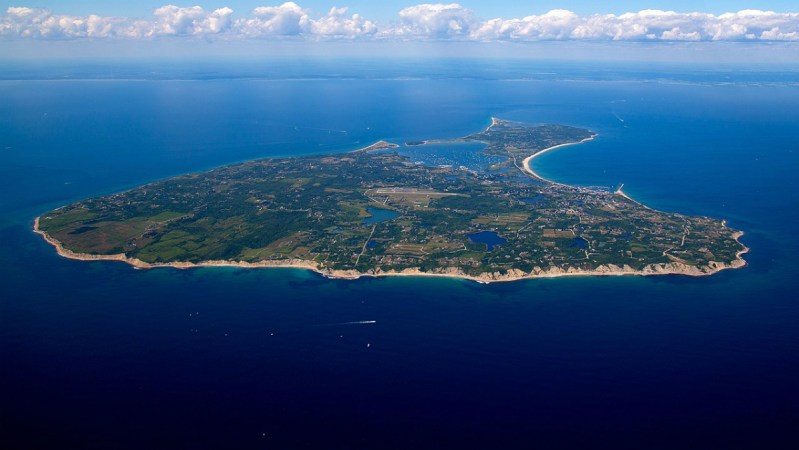 Among New England's many islands, Martha's Vineyard and Nantucket get all the love from most glossy travel publications. While it might lack the same name-brand, presidential cache, Block Island is more laid-back, less crowded, more walkable, and cheaper. There's a reason they call it "Bermuda of the North." It's a pint-sized island that's worth a weekend if you have the time. Most folks, however, arrive for a quick day trip via Point Judith in southern Rhode Island. Once on the island, book a half-day Jeep or bike rental right next to the ferry terminal to get the lay of the land. Head north to Block Island Wildlife National Wildlife Refuge — 134 acres of pristine, well-preserved green space with hiking trails and a beautiful lighthouse. Back in town, Mahogany Shoals on Payne's Dock is a no-nonsense dockside spot for drinks with locals, a view, and few tourists. If you're looking for a rowdier, shot-slamming good time, you'll find it at Ballard's where the party almost literally never stops.
Dine Alfresco With WaterFire Views
Of all of Providence's regular seasonal events, WaterFire is the crown jewel. Since 1994, crowds have gathered along the Woonasquatucket River to watch the one-of-a-kind show. Dozens of "firetender" volunteers patrol the 80+ basins lining the river, lighting and stoking the fires as they go. The ambient world music, billowing plumes of wood smoke, and floating ambers all bolster a mood that's eerie, beautiful, and almost trance-inducing. Check the official website for the latest schedule as dates are often added or moved. Some of the city's best restaurants line the river. Many, like Hemenway's, offer window seating or alfresco terraces overlooking the water.
Savor Rhode Island's Quirkiest Junk Food Delicacies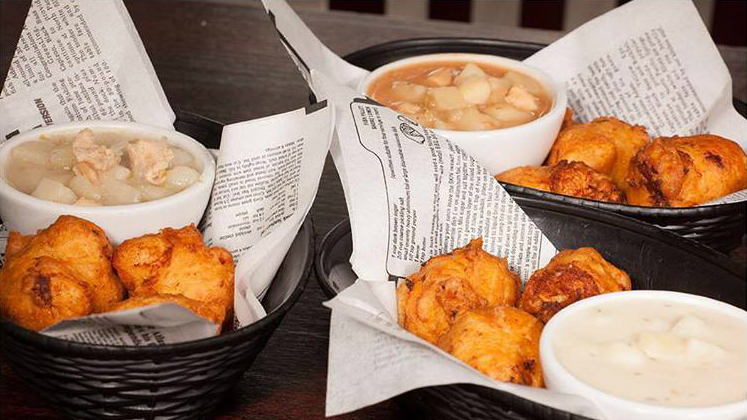 Rhode Island has its share of beloved, quirky foods. By the age of eight, most Ocean Staters have consumed a tanker-truck-worth of sickly sweet Autocrat coffee syrup. Stirred into a glass of ice cold milk, it makes for a thick delightful treat called simply "coffee milk" (or, more specifically, "cawfee milk"). This, the Official State Drink of Rhode Island, is not unlike its chocolatey Hershey's counterpart, only better.
Clam cakes — another staple of the Rhode Island food scene — are the highlight of any perfect beach day. They're not a complicated affair: roll flour-encrusted clams into balls, deep fry, and enjoy. Back a half-dozen of them from Iggy's Doughboys and Chowder House with a Del's lemonade and you're in business.
For late-night fast food, it doesn't get more quintessential Rhode Island than Olneyville New York System wieners. Your order: "two wieners all the way" (served in a steamed bun and topped with homemade meat sauce, a heap of mustard, onions, and celery salt) with a side of vinegar fries. Unless you're looking for a brawl, under no circumstances should you ask for ketchup. It's a fact that the later in the day you go — 2 a.m. on a Friday is ideal — the better the food. Bonus: when it gets really, really late, and even ONYS is closed, find the Haven Brothers food truck for a greasy burger and highly entertaining people-watching.
Head to the Beach (… Any Beach)
It's called The Ocean State for a reason. Rhode Island boasts a surprising amount of coastline for its size — 384 miles in total — and that means lots and lots of beaches. From the iconic beaches of Newport to wildly popular (and always crowded) Narragansett Beach to tiny, unspoiled beaches even locals have never heard of, there's no shortage of spots to swim, surf, fish, and sunbathe. For one of the state's most beautiful, calm, and least crowded beaches, stop at East Matunuck Beach in South Kingstown. For a more vibrant scene, Misquamicut State Beach offers seven miles of sand where the action is befitting of the young crowd you're likely to find here.
Paddle for Miles and Miles
In addition to prime beach-going, all those miles of coastline make for great paddling opportunities. Start inland on the Wood River which winds among the state's most biologically rich landscape. You can also spot the ruins of two historical mills near the water's edge. It can be a trying paddle for newcomers, so bring your A-game. Sea kayakers should head to Napatree Point ("Napatree" to locals). You'll find this windswept spit of land near Watch Hill — the state's southernmost point and one of its quietest beaches. The semi-protected waters make for great paddling for kayakers of all levels, and the abandoned fort at the tip of the point is worth going ashore and exploring. Half- and full-day kayak rentals are available from Watch Hill Outfitters.
Explore Jamestown's Rocky Shores at Beavertail State Park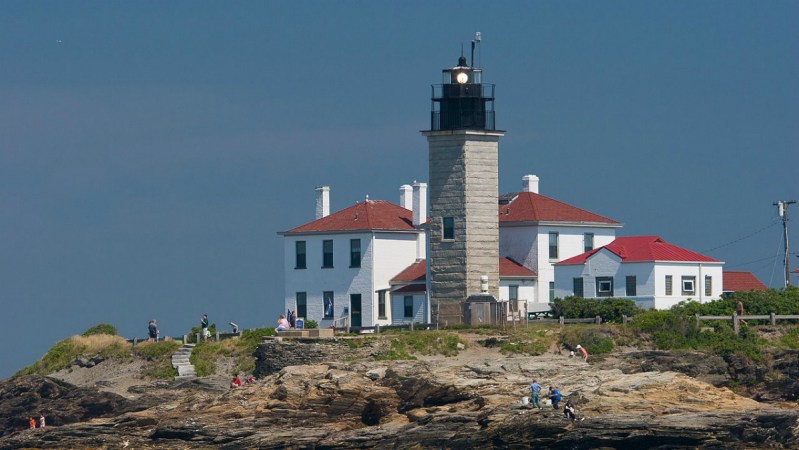 Situated on a dramatic, craggy point overlooking Narragansett Bay in southern Jamestown, Beavertail is the most beautiful state park in all of Rhode Island. Its namesake lighthouse may be one of the most photographed in the state and there's a charming museum to provide the low-down on the park's history. Bring your dogs, bring your significant other, and/or bring a picnic lunch. It's an idyllic spot for romance, relaxation, or afternoon reading by yourself. While you're in the area, check out Fort Wetherill State Park which includes the abandoned relic of an old military fort and some genuinely stunning, hidden beaches with fantastic views of Newport Harbor.
Eat Like a King in Galilee
Seafood is Rhode Island's cuisine. While there are many working harbors throughout the state, few see as much action as Galilee. Since 1948, George's of Galilee has been an icon of the local food scene before there was a food scene. Their motto: "Eat fish, love life." The menu boasts every kind of North Atlantic seafood you can imagine, from lobster specials to fisherman's platters to fresh sushi. The big get here for is an order of the state's official appetizer. Rhode Island-style calamari is flash fried and sauteed, then tossed with mushrooms, hot peppers, roasted red peppers, garlic, red onion, lemon, and white wine. Before you head home, make a quick pit-stop at the docks near the intersection of Galilee Escape Road and Great Island Road. Here, fishermen just back from the day's haul in the afternoon sell fresh crabs and lobsters straight from their boats.
Editors' Recommendations