Bar Harbor is one of Maine's most iconic seaside towns. Tourists travel from around the globe to sleep in its generations-old B&Bs, climb Acadia Park's pint-sized "mountains," and taste the state's world famous lobster rolls. While it's difficult to write an off-the-beaten-path travel guide to Bar Harbor, in particular, and to Mount Desert Island (MDI, for short) as a whole, here are a few of our favorite places to play, eat and sleep.
Play
As the most extreme Eastern point in the country, Bar Harbor allegedly sees the first rays of sunlight before any other point in the United States. Most travelers know witnessing a sunrise atop Mount Desert Island (MDI)'s highest point, Cadillac Mountain, is a bucket-list-worthy experience. But, while most travelers drive to the summit, the real gem is to hike its moderate North Trail to the top. Trust us, having to wake up at an ungodly hour to accomplish this feat is well worth the payoff. Perhaps the best part: you'll likely have the trail all to yourself.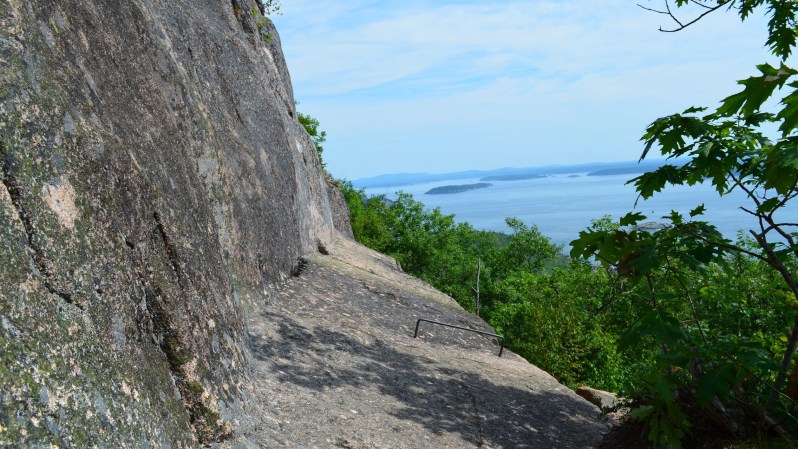 For the more adventurous traveler, check out Precipice Trail. While it has frequently closed off and on throughout the years, this near-vertical climb is surprisingly open to the public. Be warned it's definitely not for kids, dogs, or the faint of heart, even among seasoned hikers. While it's not especially long, it is steep and some portions require hand-over-hand climbing of rungs built into the rock wall. It's well worth it, though, as the views from the top are nothing short of spectacular.
Whichever hike you opt for, be sure to hit up nearby Jordan Pond House in Acadia National Park afterward for the island's best popovers. Sure, they're criminally overpriced, but with stunning views of Maine's most beautiful freshwater lake, who really cares?
Eat & Drink
There's no better breakfast in town than Cafe This Way, where the menu runs the gamut from vegan tofu scrambles to their insanely good Lobster Benedict. The tourists have mostly caught on to this stellar diner, but not nearly as much as the town's more popular pancake joints (namely Jordan's and Jeannie's on nearby Cottage Street).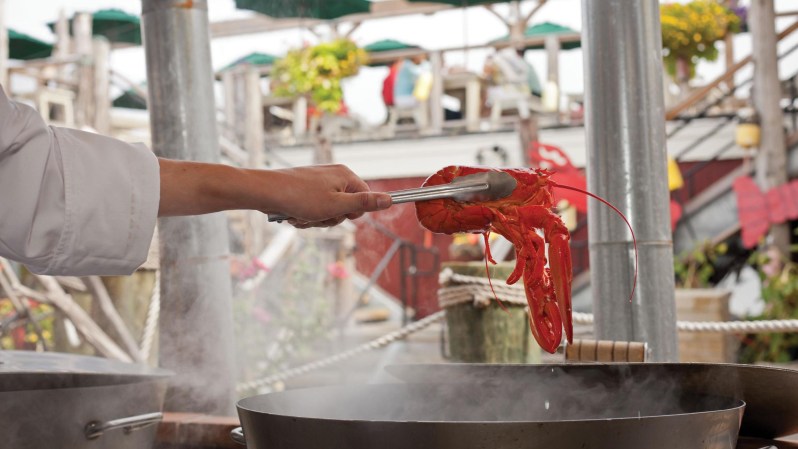 Lunch, and dinner if you like, is best eaten at a traditional Maine lobster pound. Most are not exactly "off the beaten" path, but there's a good reason why: Maine lobster is the best in the world. Period. If convenience and a panoramic water view are deciding factors, check out Stewman's Lobster Pound. However, if you're willing to make the half-hour trek to the less-traveled "backside" of MDI, Thurston's Lobster Pound is a local favorite with some of the best lobster rolls in the state.
Stay
The streets of sleepy Bar Harbor are peppered with quaint, pint-sized inns and B&Bs. While there's nothing pint-sized about the Harborside Hotel, this classic Maine lodge offers stunning sunrise views of Frenchman Bay at a reasonable price. With a beautiful marina, outdoor pools, a modern luxury spa, and one of the best restaurants in town, it's more like a resort than any other property on the island. It's also situated at the western end of the town's famous Bar Island hike. At low tide, you can step outside your room and trek the short sand bar to this tiny, peaceful dot of land.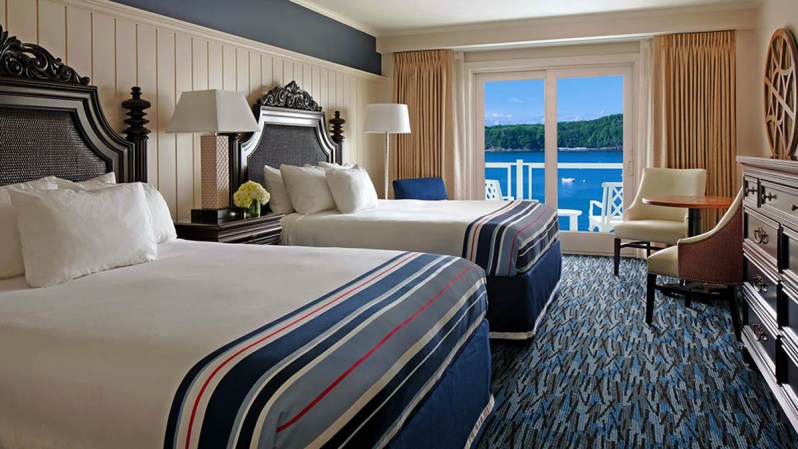 For a more boutique experience, West Street Hotel across from the Harborside offers equally stunning views in a modern, upscale, marine-inspired setting. This is a property that gets the finer details right. Think fresh-baked chocolate chip cookies every afternoon, a stocked snack bar on every floor, and lovely third- and fourth-floor balconies overlooking the water. What's more: the hotel boasts the only rooftop pool in the state, with a vibe that feels far more Miami Beach than Maine.
Editors' Recommendations