We're fast-approaching a world where smartphones will replace every mobile gadget in your luggage, up to and including a studio-quality video camera. While we're not quite there yet, these five gadgets are among the best for upping your smartphone video game to near-pro level. The best part is that you can snag this entire setup for less than USD $500.
Freefly Movi Smartphone Gimbal – $299
Shooting 4K mobile video is within reach for even the most novice, budget-minded videographer, but that hyper-real level of resolution highlights the imperfections in every video you take. We've all suffered through too-long, Cloverfield-like YouTube videos that look like they were filmed during an earthquake. The solution? The tried-and-true gimbal. Hollywood has been using them for as long as anyone can remember because they smooth out even the shakiest video. The Movi Smartphone Gimbal is purpose-built for on-the-go videographers who demand the latest gimbal tech in the tightest possible package. The company behind the scenes, Freefly, has provided professional filmmakers with industry-leading gimbal technology for years. As a bonus, the company bundles a ton of video presets in with their hardware so you can add flair to your footage with the latest cinematic effects.
Lume Cube Smartphone Video Kit – $110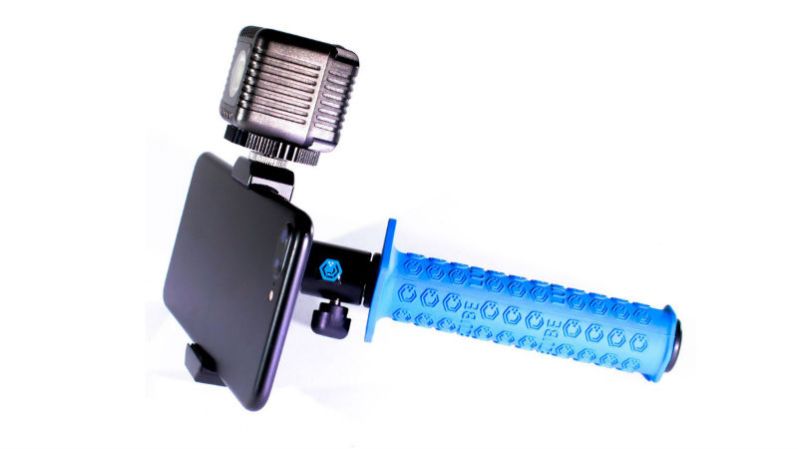 Of course, the most incredible, eye-popping footage is no good if the viewer can't actually see what's on-screen. Lume Cube sells the brightest mobile lights in the world. At just 1.5 inches cubed and less than three ounces, tossing them in your messenger bag or backpack ahead of a shoot is a no-brainer. Multiple lights can be synced, all wirelessly, to your mobile device. Whether you're just looking to knock out a few shadows or flood the entire stage, 10 manual brightness settings (up to 1,500 lumens each) allow for fine control over your scene. The Lume Cube Smartphone Video Kit is a good place to start. The bundle features one Lume Cube, a USB charging cable, a smartphone mount, and a comfortable handle with a ball head.
Purple Panda Lavalier Lapel Mic Kit –
See It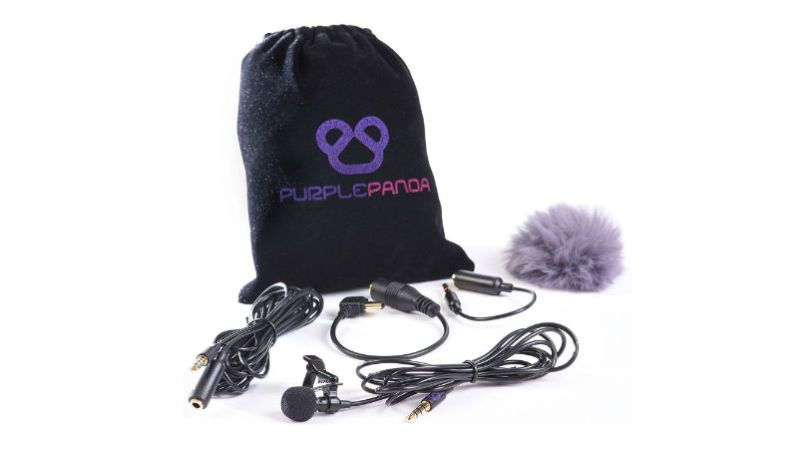 While smartphone video quality has improved exponentially, the microphones inside the devices hardly seem to have progressed past the days of flip-phones. The solution is an external mic. If your goal is to film yourself (narrating a travel video while strolling the streets of Rome, for example) or interviewing locals while traveling, a lavalier mic is key. Like all tech aimed at videographers, the sky's the limit on how much you can spend (e.g., thousands of dollars for a studio quality setup), but we love the Purple Panda Lavalier Lapel Mic Kit. It's ultra-portable, sounds great, and works with a ton of mobile devices, including GoPros. Even more importantly, it's available for a fraction of the price you'd pay for a similar mic from, say, Sennheiser.
See It
Manfrotto Compact Tripod – $65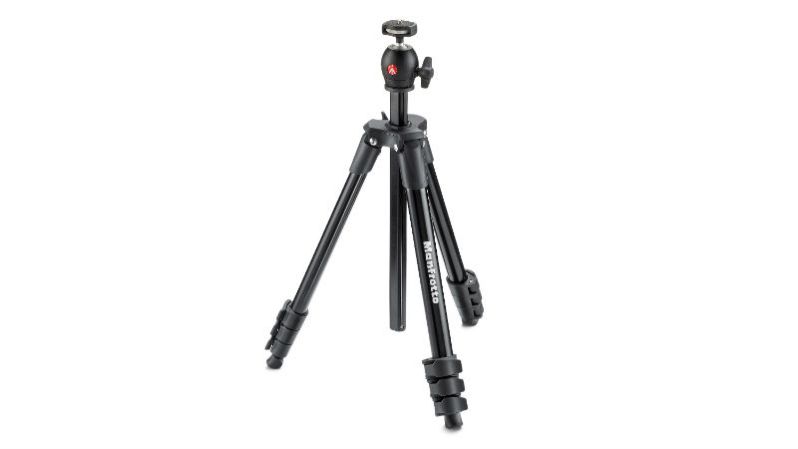 Sure, you can get by without a tripod, but why would you want to? Especially if you're planning on taking this whole travel videography thing seriously. Manfrotto tripods are arguably the best in the industry. Their Compact Light Aluminum Tripod is compact, ultra-lightweight (less than two pounds!), and the head makes attaching your camera or smartphone a literal snap. The entire process from setup to filming takes seconds, so you'll never miss an ultra-smooth, level shot. It's also a must-have for anyone planning to shoot time-lapse video.
Quik GoPro Video Editor – Free
Of course, serious videographers edit almost exclusively on a laptop, but if you're looking to go all-in with your mobile videography game, there are plenty of great options for editing your videos right on your smartphone. Quik is a fantastic, free video editing app backed by GoPro (available for both iOS and Android). It packs a staggering amount of features and functionality into an easy-to-use mobile app. It won't give you the same granularity or full creative control of a proper desktop suite like Adobe Premiere, but it's the closest mobile alternative. Plus, did we mention it's free?
Editors' Recommendations