Typical camping backpacks look like camping backpacks, and urban commuter backpacks can look like something plucked out of a boardroom. What if you want a backpack that looks at home in both environments? Read on for our favorite minimalist backpacks designed to transition seamlessly from the trail to the streets.
Triple Aught Design Fast Pack Scout – $195-plus
San Francisco-based Triple Aught Design (TAD, if you're in the know) has been crafting killer tactical gear long before "tactical" became a marketing buzzword. Every product in the lineup is designed to outlast you, including the pants, hoodies, and packs. At roughly two pounds with a 15-liter volume, the Fast Pack Scout is designed first and foremost as an ultra-compact, trail-ready gear bag. The MIL-SPEC Invista Cordura exterior is made from custom-designed nylon that's rip- and tear-resistant. The look is slightly more trail than boardroom, but the streamlined exterior means it's perfectly acceptable for tossing in your laptop and headphones en route to the office.
OPPOSETHIS Invisible Backpack One – $220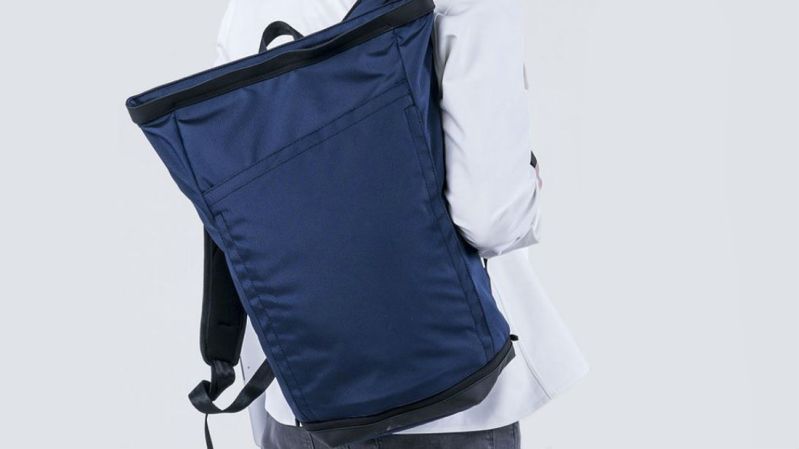 When OPPOSETHIS set out to design the Invisible Backpack One, the goal was to create an ultra-streamlined EDC pack capable of carrying just about anything. The final product — brilliant and versatile in its simplicity — doesn't disappoint. The clever trapezoidal design hides a wealth of storage compartments. The rear pocket is padded to ensure your tablet or laptop stays well protected. The bottom compartment sequesters other gear like a spare change of clothes. Smaller bits can be stashed in the dual side pockets for quick access. The entire affair is wrapped in a durable, waterproof polyester/nylon blend. Available in Black or Navy Blue
Peak Design Everyday Backpack –
$260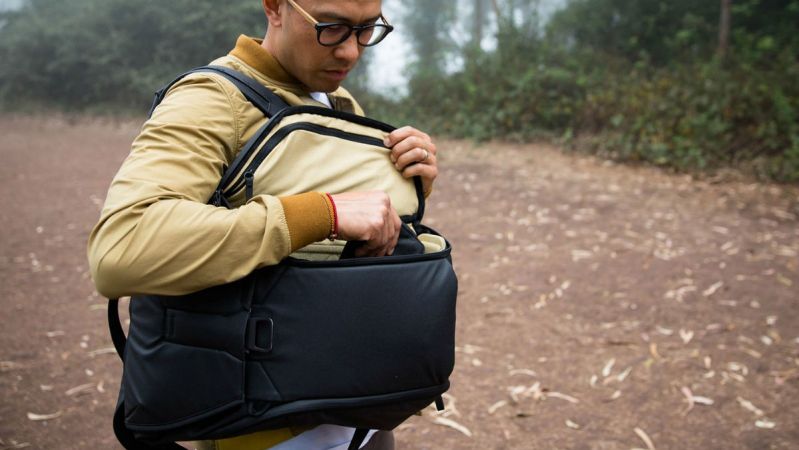 In recent years, Peak Design has made a name for themselves among photographers for their well-thought-out camera bags. The understated Everyday Backpack is designed to be your go-to everyday carry (EDC) bag, although there's nothing "everyday" (read: ordinary) about it. The 20-liter bag is already well-sized, but capable of carrying even more with twin expandable pockets. The real win for those looking to get organized, however, is the FlexFold system. The clever series of dividers allows you to endlessly customize the interior to fit your personal brand of carry, whether you're packing electronics, top-secret Kickstarter prototypes, or TPS reports. It also features hideaway straps and a 15-inch laptop sleeve, all wrapped in a 400D nylon canvas exterior that's completely weatherproof.
$260
Jack + Mulligan Welles Backpack – $365
If you're after a more organic look with plenty of versatility and most of the durability of its competitors above, Jack + Mulligan's Welles Backpack is a worthy contender. The pack's streamlined silhouette hides a 15-inch laptop sleeve, a zippered interior pocket, and two additional patch pockets inside. It's all encased in soft, full-grain calfskin leather, with a padded back panel and shoulder straps for added comfort.
Editors' Recommendations