Why is everyone going to Turkey all of a sudden?
According to figures released by the Turkish Ministry of Culture and Tourism, January through March 2018 saw a 50 percent increase in visitors — and they didn't just have hankering for baklava and kebap. We've got three words for you: Year. Of. Troy.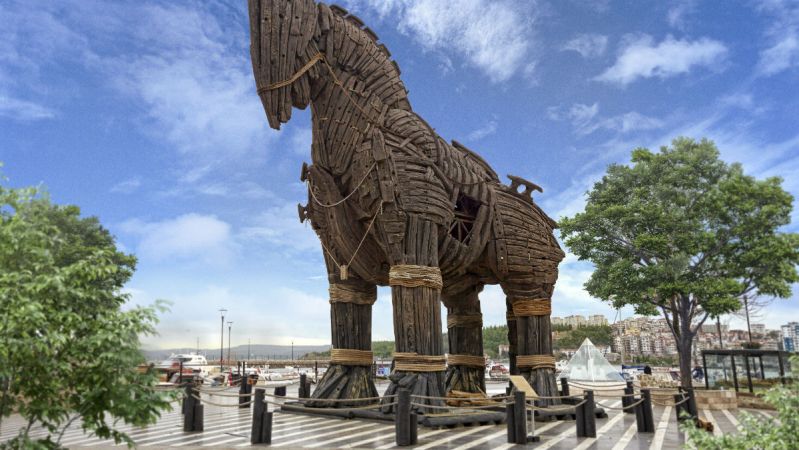 This year marks the 20th anniversary of Troy's listing on the UNESCO World Cultural Heritage List. The archeological site, made famous by its conquering at the hands of the Greeks and King Agamemnon, has 4,000 years of history in its soil and currently stands as one of the most famous sites in the world. "In scientific terms, its extensive remains are the most significant demonstration of the first contact between the civilizations of Anatolia and the Mediterranean world. Moreover, the siege of Troy by Spartan and Achaean warriors from Greece in the 13th or 12th century B.C., immortalized by Homer in the Iliad, has inspired great creative artists throughout the world ever since," according to UNESCO.
To celebrate the Year of Troy 2018, Turkey has packed a calendar of cultural and sporting events held throughout the year, including the International Trojan Food Festival-Çanakkale in June and Trojan Horse Short Film Festival in October. For a full list of 2018 happenings, go here.
We suggest jumping on the wooden horse and following the crowd to Turkey this year. Here are the best places to stay, eat, and (duh) drink.
Editor's note: Keep in mind that elections in Turkey are slated for the end of June. While the country is safe, the U.S. government has issued an advisory to travelers in certain areas, particularly along the Turkey-Syria border.
Stay
Amanruya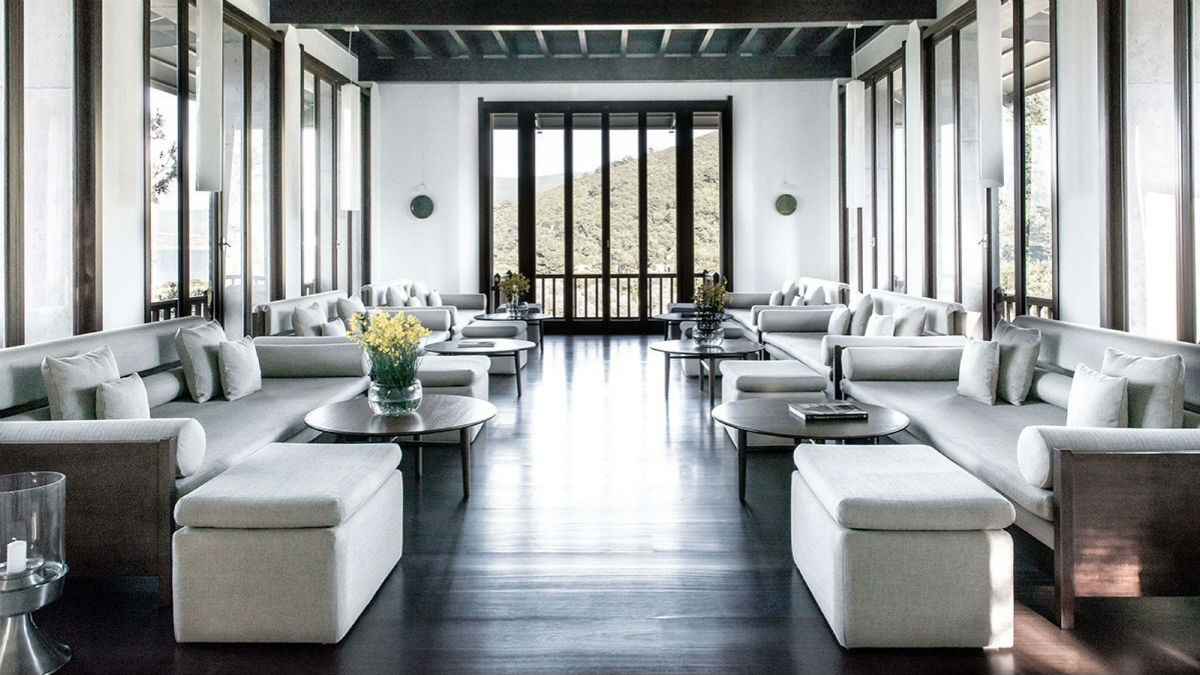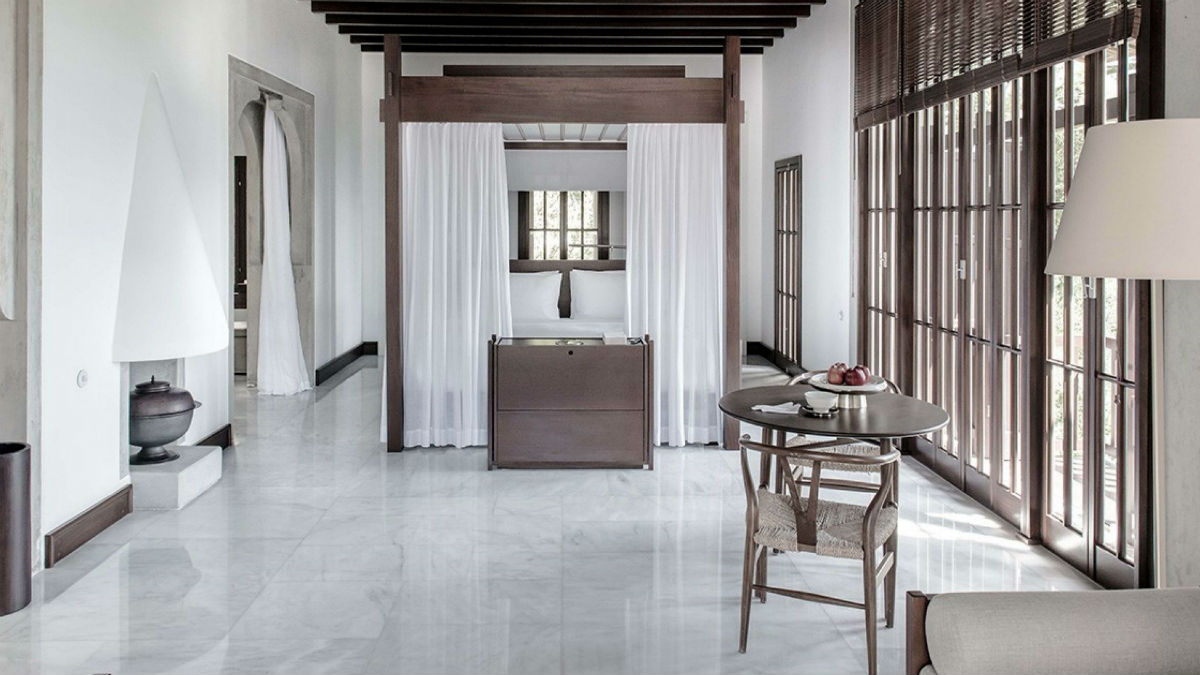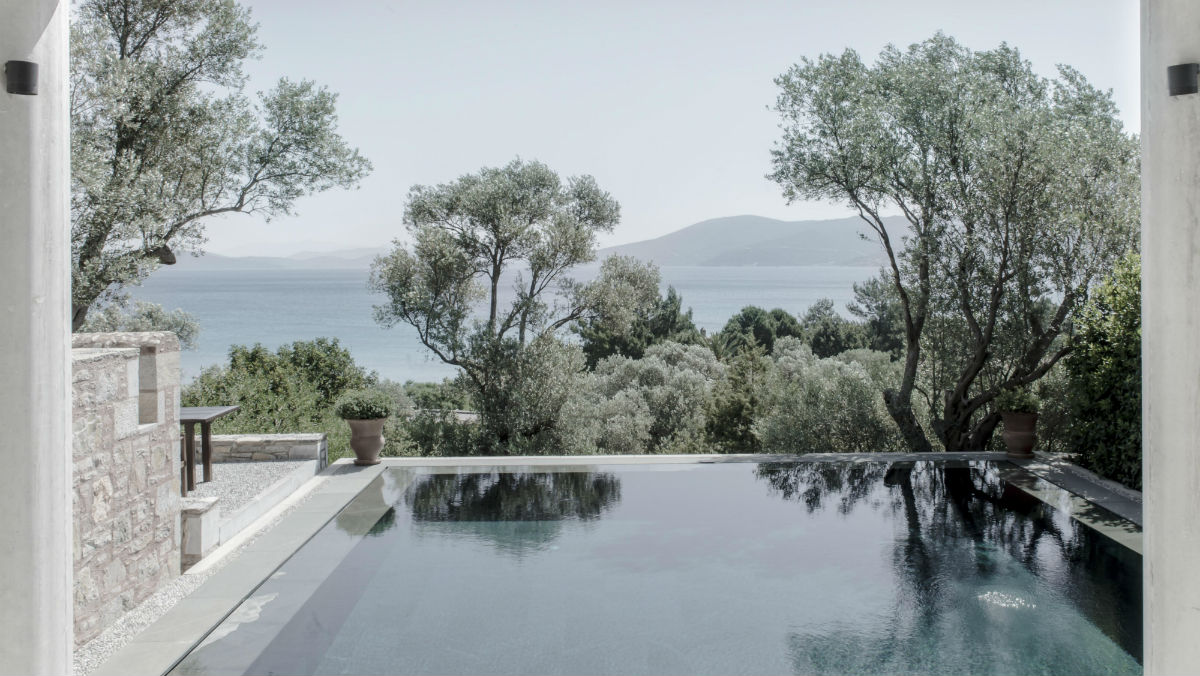 Derived from the Sanskrit word 'peace' and the Turkish word for "dream," Amanruya, a luxurious hotel set on the Southeastern Aegean coast (the area is dotted with ancient sites from Greek and Roman history) will have you feeling like an ancient god. Rent a private stone pavilion with a private pool and sea views. Inside, white Turkish marble floors, dark acajau wooden furniture, and traditional mangal charcoal fireplaces set the mood. This may be the most Instagram-able spot hidden to man.
Sacred House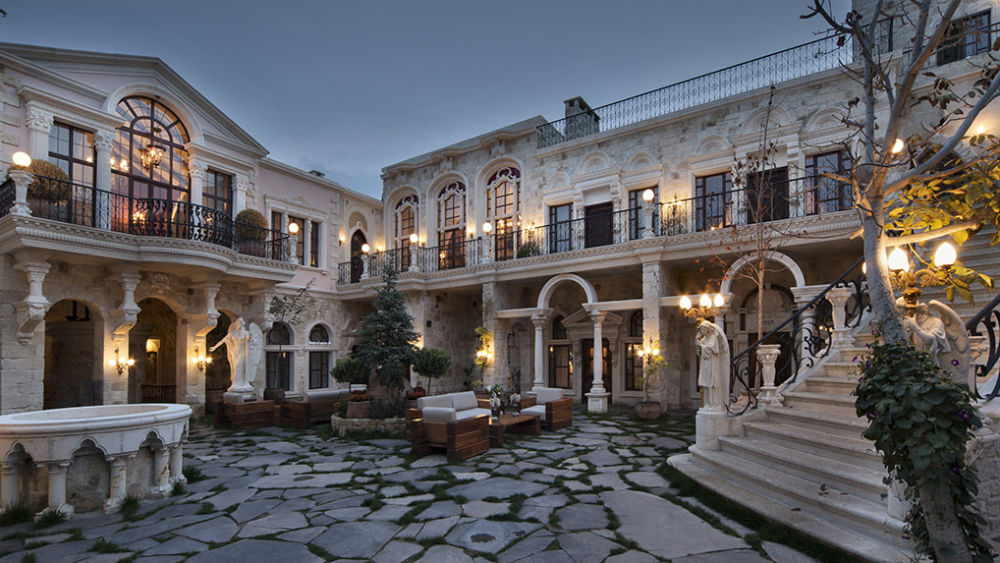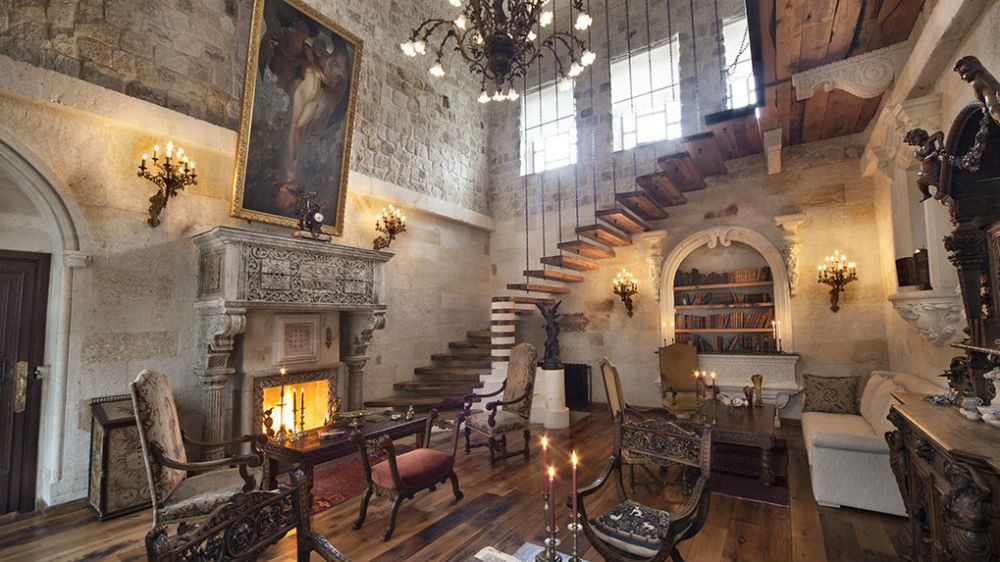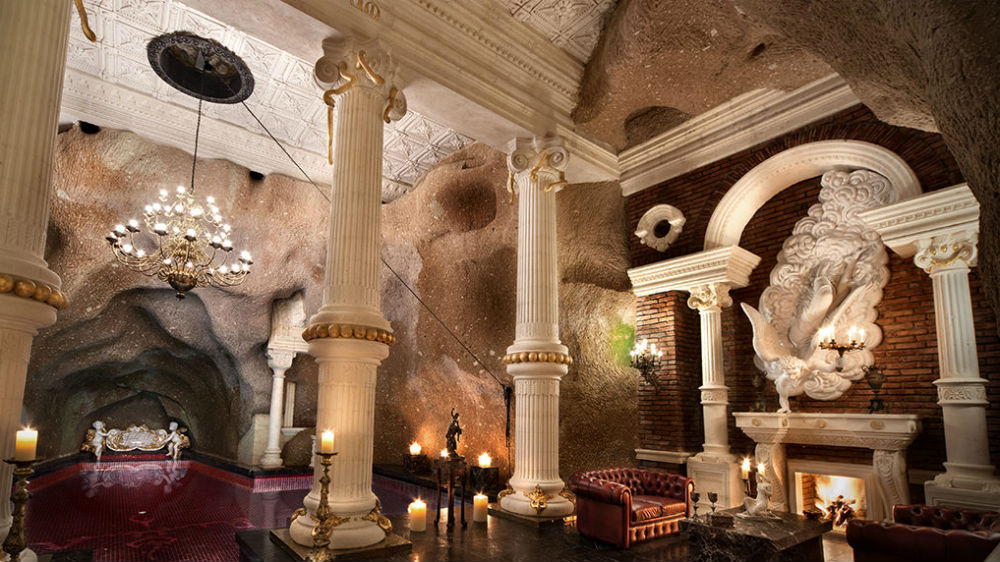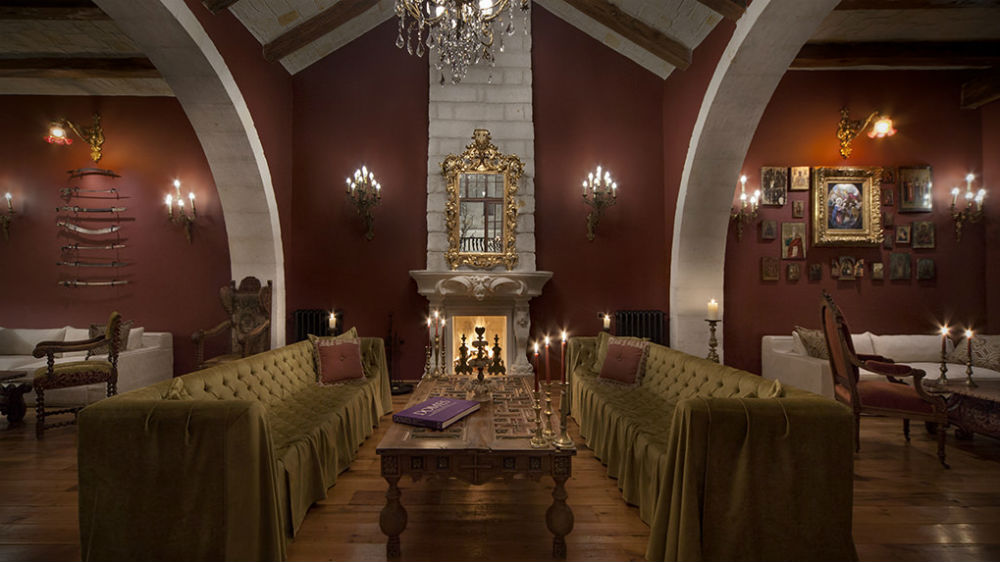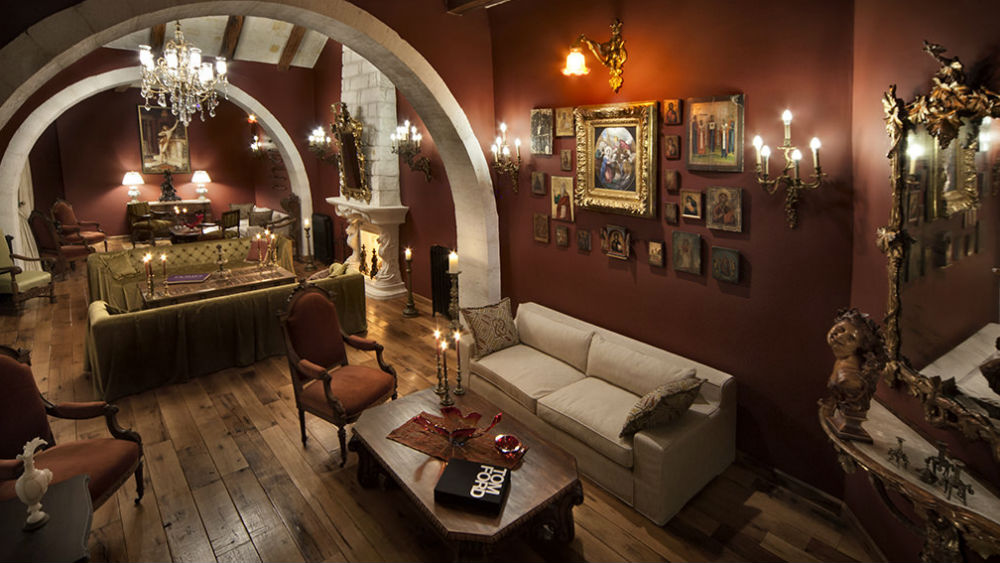 In the heart of Turkey, Sacred House is a regal 21-room hotel fit for Ottoman royalty. Built in Cappadocia, that most haunting and surreal landscape that used to be a crossroad for ancient trading routes, Sacred House is a Greek aristocratic mansion complete with a grandiose Hammam and underground "inferno spa" surrounded by stone columns, leather lounging chairs, and a crackling fireplace.
Eat
Kucukoglu Barbecue Restaurant
Kucukoglu Barbecue Restaurant in Istanbul boasts authentic Turkish food with authentic Turkish hospitality. From the outside, it seems quite ordinary, but don't be put off by the look of this place. Let the host, Yacoub, take care of your food, sit back, and get ready to eat the most tender eggplant and lamb of your life.
360Istanbul
Perched in modernity atop a 19th-century penthouse with insane 360-degree views (get the name?), the multi-award-winning 360Istanbul is a must for dinner. Inventive twists are made to traditional Turkish mezze, like Turkish pepperoni risotto, shellfish ramen with coconut milk, beef samosas with masala spices, and lamb liver. Stay late, as 360Istanbul turns into a club on the weekends, with live music, performers, and DJs.
Drink
SoHo House Istanbul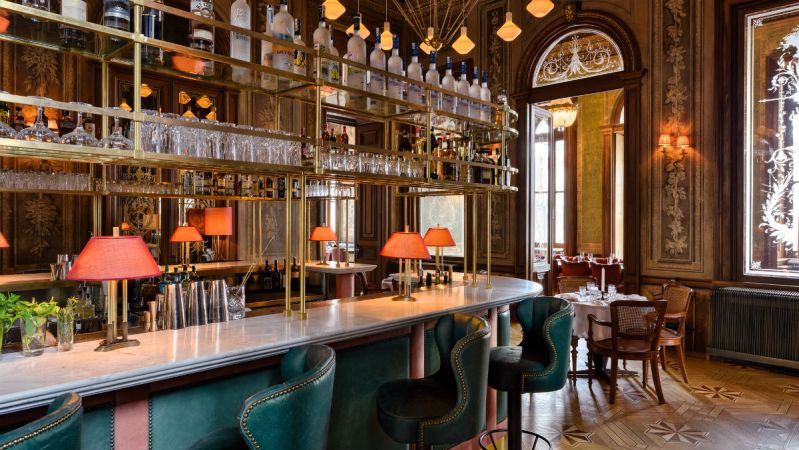 Hello, whiskey! SoHo House Istanbul offers a menu of blended whiskey, American whiskey, single malt, and Irish, along with curated cocktails that ace the term "inventive," like the Old Sail made with Zacapa, vanilla liquor, Chambord, and elderflower liquor. Turquoise-upholstered booster seats set around a marble and gold bar ground a room adorned with golden embellishment and rich textures.
Nevizade Street
While SoHo House is reserved, modern, and exclusive, Istanbul's Nevizade Street bubbles over with life and noise and can always be counted on if you're looking to have a great night out. Located down a squished street in the most modern part of Istanbul, you'll find a handful of bars, cafes, and plenty of spots to order a traditional Turkish Raki, the national spirit also known as "Lion's Milk" for its hazy white color, Raki is made from twice-distilled grapes and aniseed, then diluted with water to serve.
Visit
Butterfly Valley
Often called Turkey's most perfect beach, Butterfly Valley is home to bungalow-sleeping hippies, adventurous cliff-climbers, and roughly 100 species of butterflies, some extremely rare. With cerulean waters that turn turquoise at the beach, the pictures really don't do justice to the true beauty of this hidden hamlet. Take a taxi boat from Olu Deniz and, if you're really feeling wild, bring a tent and camp under the stars right on the beach. Don't expect top-button restaurants, but do expect self-serve shacks that don't take credit cards.
Cut
No. 14 Barber Shop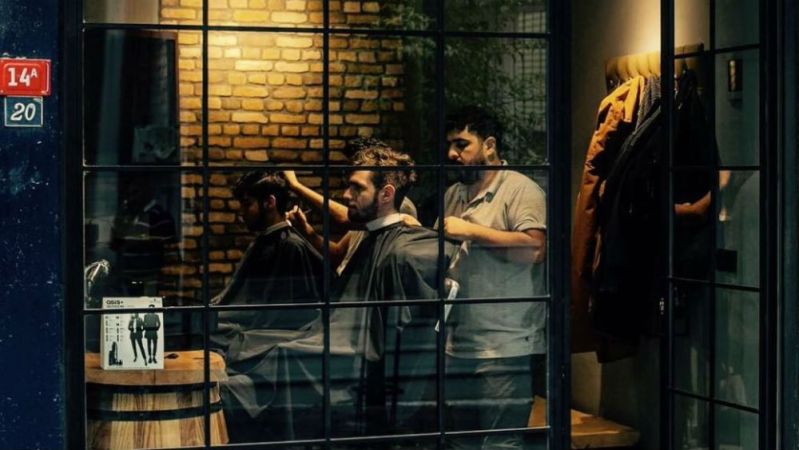 A crisp, modern barber in the streets of Istanbul, No. 14 Barber Shop is a safe haven for those too nervous to stop into a tarp-signed hair cutter. No. 14 is sharp, clean, well-designed, and will give you one hell of a modern quiff.
Editors' Recommendations