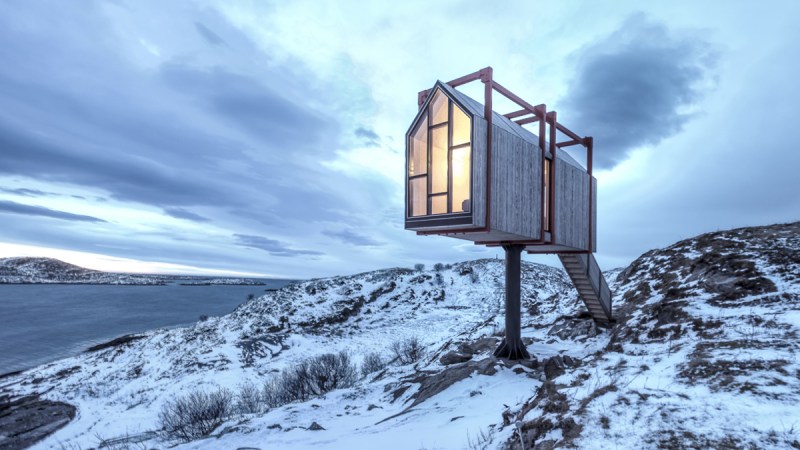 Whether you desperately need a digital detox or are preparing for a nightmare Net Neutrality decision, we found five of the most architecturally insane off-grid cabins around the world that will make you want to throw away your computer and become a hermit. Which one will you escape to?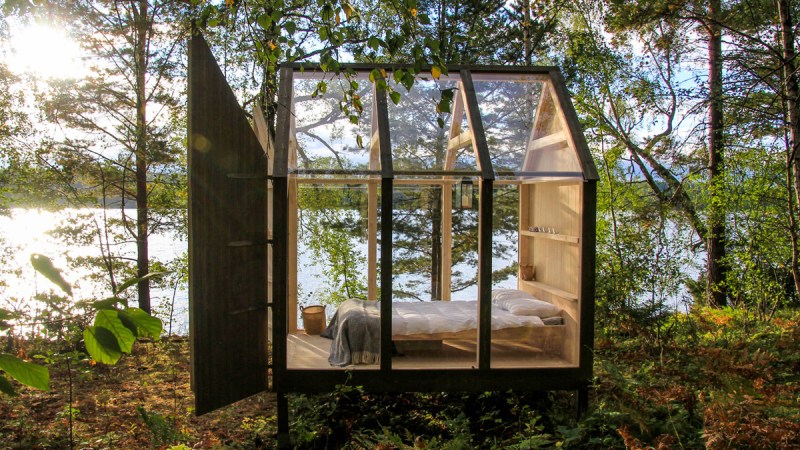 Smaller than a single bedroom and just larger than the bed itself, 72h Cabin is quite literally a place to sleep in the forest. The buildings were actually created for a study by Karolinska Institutet measuring stress reduction. No surprise, participants who stayed in 72h left with dramatically reduced stress levels. Designed by JeanArch, these itsy-bitsy retreats were made to enhance their natural wooded surroundings and keep you as close to nature as you possibly can be (with a roof over your head). Located on a private, off-the-grid island, the structures are made of timber from the very trees that grow around 72h. A boost from the ground provides warmth, and glass walls and an A-frame roof are perfect for stargazing.
Renovated by the architectural firm fondly known as FREAKS, this dilapidated, concrete fishing shack built in the 50's was given new, burly life in 2017 and converted into a modern seaside escape. The old structure was kept due to the strict regulations of French coastal construction, but refreshed with new roofing, exterior insulation, large sliding windows opening out to the horizon, and a nautical white interior paint job. Otherwise, the space is quite simple yet expertly balanced between a kitchen, bed loft, and clean lounge area. Feeling your ancient Viking genes tingling? Follow the call to the wild shores of Fermanville (and don't forget your Viking whiskey).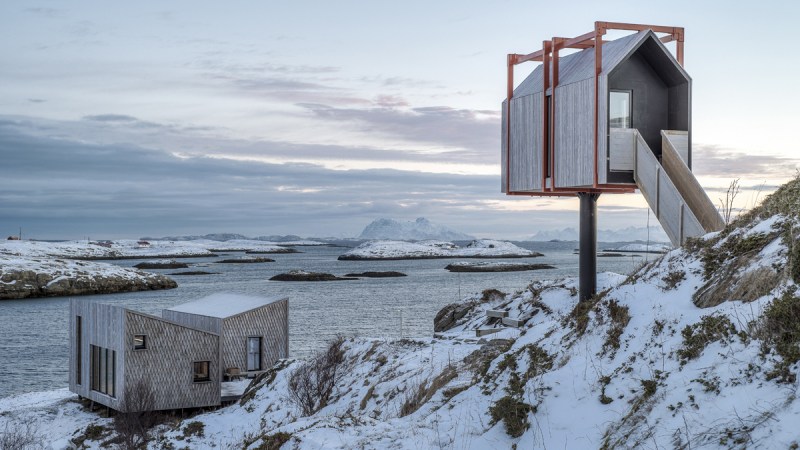 Arctic drops in temperature? Still don't need no grid. Fleinvær Refugium sits on massive steel columns overlooking the chilly coast. Climb a floating stairway to enter the ethereal retreat— each one a unique shape and clad in leftover materials from the other buildings. The purpose of having each structure off the ground was to eliminate as much damage to the natural environment as possible. Architects TYIN Tegnestue and Rintala Eggertsson were seemingly insane to establish this chain of structures in such a harsh weathered and isolated island, but there's a major upside you may have already noticed. "Picturesque and peaceful isolation from unnecessary information and redundant objects we surround ourselves with in everyday life," says Rintala. And yes, there's a sauna house.
The perfect retreat for writers, artists, and ecophiles, Slate Cabin by Trias Studio is quite simply a reductive black box anchored to the ground. But outside? Oh, outside is what counts. Lush, rolling grass valleys and a glimpse into Snowdonia National Park makes Slate feel more like a cozy observation pod or extension of our own skin. In fact, the structure was inspired by the very bedrock it sits on: slate. Meanwhile, the exterior is covered in local stone and oversized shingles. Rustic, modern, and modular, Slate's interior is warm and space-efficient, with integrated storage and shelve. Just remember to bring a notebook and pencils. You'll want to capture this.
DD16 (Russia)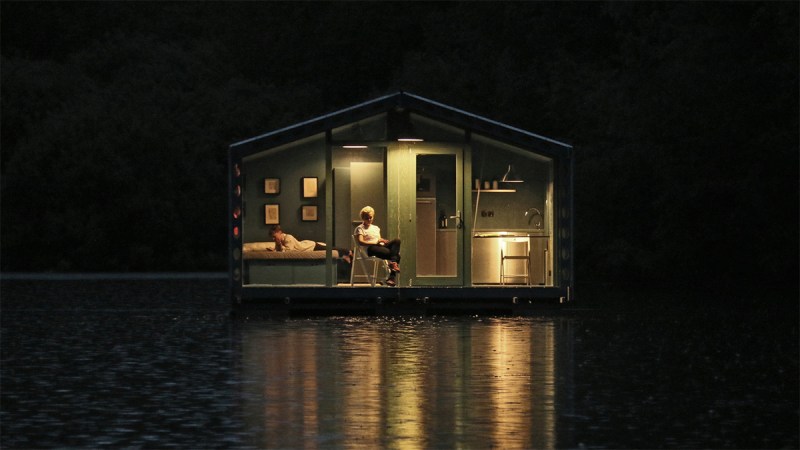 It's only a prototype, but BIO-architects' industrial, install-anywhere DD16 tiny home is the futuristic escape crate we've been dreaming of. Composite aluminum sheets on the exterior and Polyurethane foam insulation makes for a lightweight yet resistant module made explicitly for remote hideaways and extreme weather. Inside, space is maximized to include a bathroom with shower, double bed, dining table, and free space. Best yet? It floats on water with the help of modular pontoons that can be dissembled if you want to go anamorphic.
Editors' Recommendations