All the stereotypes you've heard about New Zealand — the fantastic wine, the insane adventure experiences, and the growing population of hobbit people — are all true (mostly). The country is also home to some of the remotest off-grid accommodations in the world. To truly get away from it all, you need to escape to these most beautiful and luxurious New Zealand lodges.
Cabot Lodge
For Vineyard Ranch Vacationing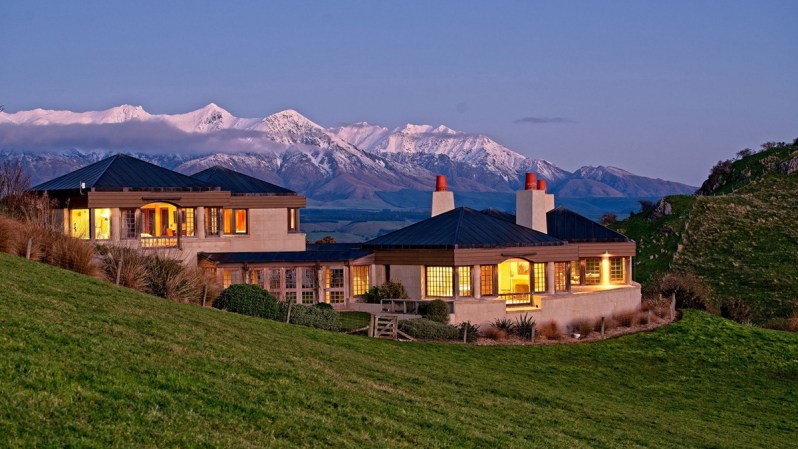 Situated amid the stunning Cathedral Peaks Station, Cabot Lodge is a vineyard and working sheep ranch that's been in the same family for more than a century. At the heart of the daily experience, lodge guests can try their hand at shepherding, beekeeping, cattle driving, and berry farming. The staff also offer free four-wheel-drive tours of the property and unique experiences like whip-cracking classes. The estate is comprised of 2,000 acres of farmland that abut the 1.2-million-hectare World Heritage Site Fiordland National Park. Guests can take full advantage of the outdoor experiences here which include everything from jet boating to trout fishing to sea kayaking to world-class hiking. The lodge will accept its first guests in November 2018, but you can book now through New Zealand In Depth.
The Landing
For Island Hopping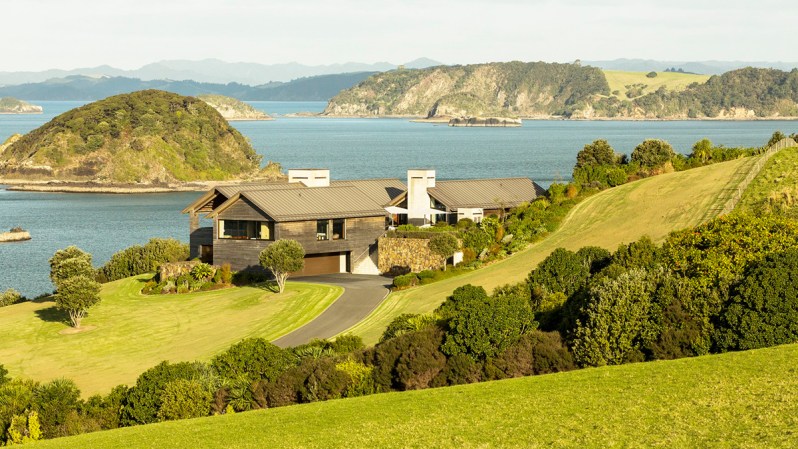 Just a stone's throw (read brief helicopter ride) from downtown Auckland, The Landing offers guests a seaside respite. With only four architecturally unique guest residences onsite, the accommodations here are as luxurious and exclusive as you'll find on the island, but it's what lies outside that keeps guests coming back. The sprawling, 1,000-acre resort promises a taste of New Zealand's most beautiful terrain, from beaches to marshlands to vineyards. On arrival, guests are treated to a private property and garden tour by the head chef, where they can pick fresh produce to create their own farm-to-table dinner. Beyond that, you'll find virtually every type of outdoor activity imaginable: hiking, biking, fishing, paddleboarding, kayaking, snorkeling, and more. The best part? The all-you-can-drink wine.
Minaret Station Alpine Lodge
For Dropping Off-Grid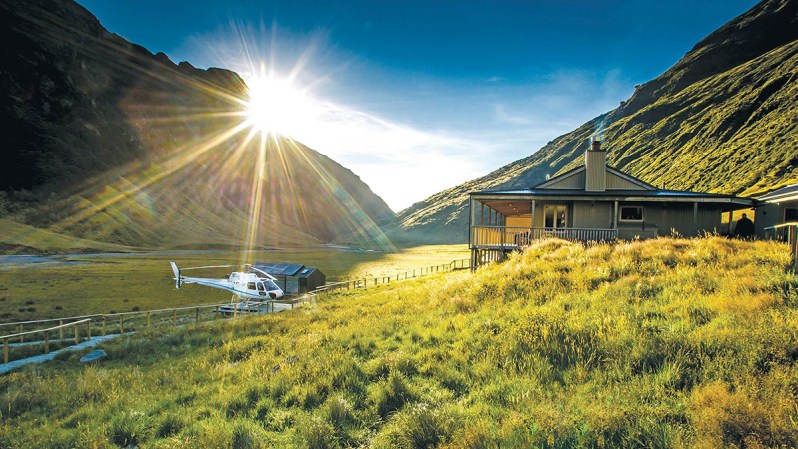 New Zealand's landscape is as varied as it is breathtaking. In addition to its many islands, ranches, and vineyards, there's also a dizzying array of alpine terrain. Minaret Station Alpine Lodge is a working, high-country farm set at an elevation of 3,000 feet. The 50,000-acre estate is vast, remote and otherworldly with a landscape that's a picture-perfect Lord of the Rings-esque blend of craggy mountains, lush valleys, and alpine lakes. That it all borders the UNESCO World Heritage-listed Mount Aspiring National Park is just a bonus. More than 7,000 sheep, 10,000 deer, and 1,000 cattle call this home. Every guest stays in a luxuriously appointed chalet with an upscale rustic vibe. Like many of New Zealand's lodges, the real get is what's beyond the guestrooms. Visitors can take full advantage of the high-country terrain with included experiences like fly fishing, heli-skiing, hunting, and guided hikes.
Editors' Recommendations