Some of the best vacations are not necessarily in stunning or exotic locals. You can have a memorable experience by staying in a unique hotel or an incredible vacation rental. A treehouse on the outskirts of Chattanooga. An art deco hotel in Buffalo. A converted jail in Boston. Where you stay often has a huge impact on your overall impression of a destination.
PlansMatter was created for the ultimate architourist — for the person who cares about good design both in the cities they visit and the place they rest their head at night. The term "architourism" may sound nerdy, but most every traveler has done it at least once in their life. If you've gone to New York City for the Empire State Building or Paris for the Eiffel Tower or Egypt for the pyramids, you're an architourist.
Like Airbnb, PlansMatter is a peer-to-peer booking site that connects you to hosts with boutique hotels or vacation rentals. Founders Connie Lindor and Scott Muellner built PlansMatter to bring together hosts and travelers who know the value of staying in architecturally extraordinary spaces and the increased enjoyment that can bring to a trip. With that in mind, the site sources some of the most stunning vacation spots in the world.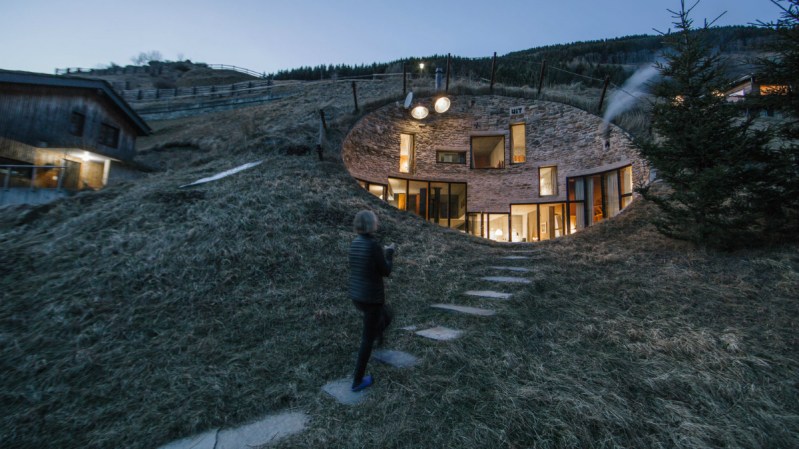 In order to be listed on the site, homes or hotels must have the "wow factor" that makes your jaw drop when you first pull up and keeps your mouth hanging open as you walk inside. The buildings have to be architecturally significant, either in design or by the designer.
You can relax in your own private hideaway built into the hill at Villa Vals in Vals, Switzerland (pictured above). This quirky home features endlessly intriguing architectural features like an underground tunnel to take you to from the entrance to the home itself and a wonderful blend of varying design styles.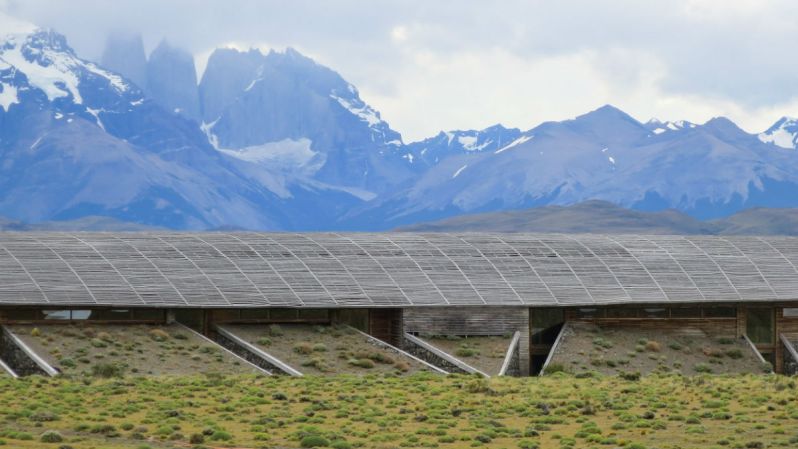 Or you can watch sheep roam the countryside of Chile's Torres del Paine National Park from your room at Tierra Patagonia Hotel + Spa (pictured above), where the building and landscape become one. Sitting on the edge of Lake Sarmiento and providing unobstructed views of Torres del Paine, this hotel is luxurious yet welcoming with it's raw wood, stone finishes, large windows that help brighten up the rooms.
You can even search the site by architect, which is really exciting for design nerds — especially when you see there are Frank Lloyd Wright homes available. Each FLW space has been meticulously preserved and features Wright's original custom furniture.
You can trust that every home or hotel featured will meet expectations; the PlansMatter team visits each place to photograph, review, and experience it for themselves. Interested in booking one of these stunning retreats? Simply click the "Check Availability" tab and you'll be taken to the host's booking page to reserve your stay.
Images courtesy of PlansMatter.
Editors' Recommendations