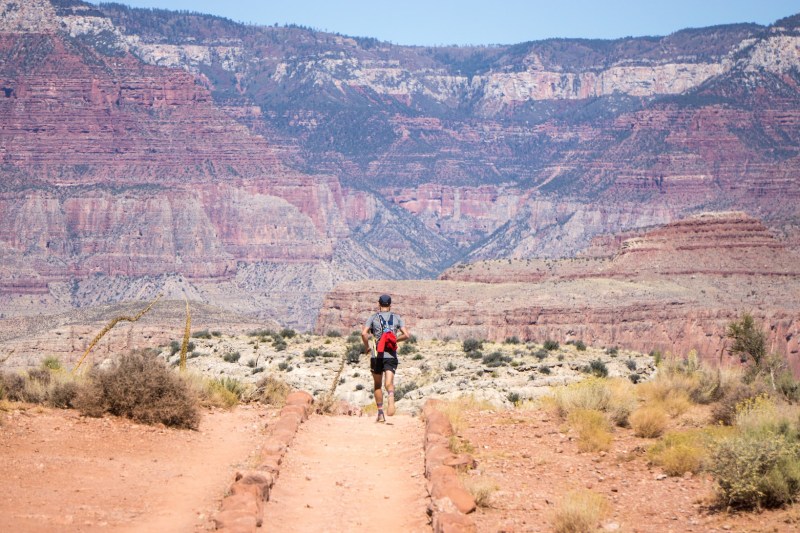 Some people love, even need, to compete. Marathons, road races, annual Tough Mudders — anything to prove their physical and mental mettle. But, sometimes, running a 10K or even 26.2 miles on asphalt just isn't enough. For those precious, crazy few who demand more, these are 12 of the world's toughest, most grueling, and insanely hard races.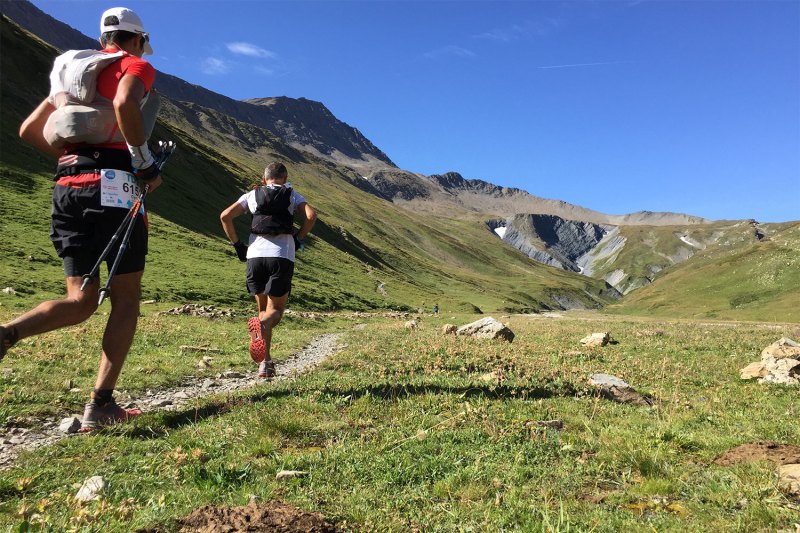 Ultra-Trail du Mont-Blanc
Europe
Considering the stiff competition, the 100-mile Ultra-Trail du Mont-Blanc might be the "easiest" race on this list. Given that it attracts more than 2,500 competitors annually, it's also the least exclusive. Sure, it requires tackling 30,000 feet of technical, ever-changing terrain. But, athletes are rewarded with stunning views while trekking around Mont Blanc through Italy, Switzerland, and France. Still, it's probably worth getting a few 50-mile ultras under your belt before attempting the UTMB.
Hardrock 100
Colorado
The Colorado Rockies boast some of the most breathtaking scenery in the United States. Hikers know that the terrain can also be the most challenging. So, it's no surprise that a 100.5-mile race through that same terrain seems almost impossible. Runners in the Hardrock 100 (a.k.a. "The Hardrock Hundred") compete across 66,100 feet of total elevation change (33,050 of ascent, plus 33,050 of descent) with an average 11,000-foot elevation. If the distance alone isn't punishing enough, suffocating in the ultra-thin oxygen levels at that altitude surely is. Less than 150 applicants are accepted to this event each year.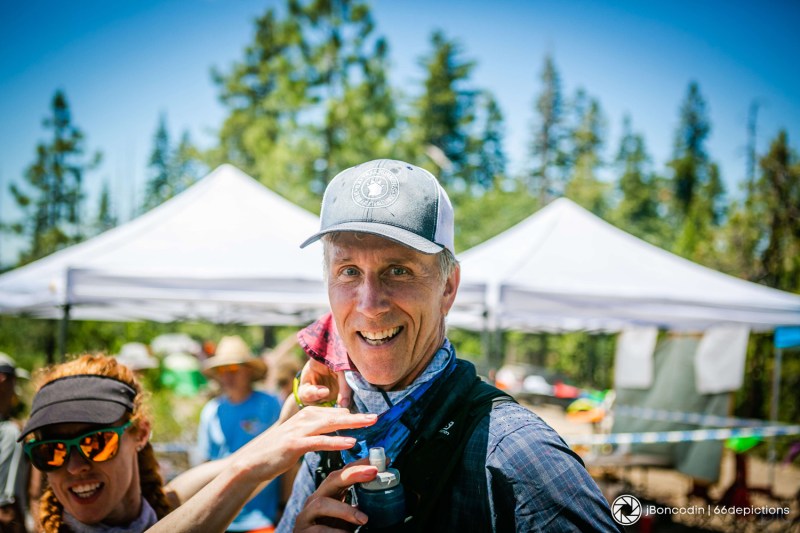 Western States Endurance Run
California
The Western States Endurance Run, also known as The Western States 100, lands a spot on this list based on its history alone. This 100-miler through California's Squaw Valley is reportedly the oldest ultramarathon in the world. Every June, runners start near the site of the 1960 Winter Olympics and finish 100.2 miles west at Placer High School in Auburn. This area of the Sierra Nevada range is visually stunning, but racing through it is brutal. Contestants must climb more than 18,000 feet and descend almost 23,000. Finishing in less than 30 hours secures a bronze belt buckle, while sub-24-hour runs earn a coveted silver buckle. The conditions are wide and varied along the way, including snow-covered trails, a 30-mile canyon run, and 100-plus-degree temperatures.
Iditarod Trail 1000 Invitational
Alaska
Most ultramarathons seem like a "leisurely jog in the woods" compared to Alaska's Iditarod Trail 1000 Invitational. It's billed as "the world's longest, toughest race." That statement is, of course, subjective, but this isn't for average competitors. Racers must trek across 1,000 miles of some of the harshest terrain on Earth, including gale-force winds, heavy, waist-deep snow, frequent blizzards, mud, snow blindness, and driving rain in sub-freezing temperatures as low as -50°F — all while completely alone. There are minimal support crews throughout the entirety of this race. For the final 500 miles, competitors must be 100% self-reliant, packing and lugging all their own gear to the finish. The race is only open to applicants who have completed the ITI 350 and proven their winter survival skills.
The Barkley Marathons
Tennessee
It's been called the race that "eats its young." Since 1986, only 15 contenders have completed The Barkley Marathons. Let that number sink in. It's one of the most challenging ultras in the world, and also the strangest. The details are secretive, almost cult-ish. The exact route is a closely guarded secret, though it was reportedly inspired by the 1977 prison break of Martin Luther King Jr.'s assassin James Earl Ray. The race's lottery system is designed to accept just 35 contenders each year. All must finish the 100-mile course in less than 60 hours. Unlike other highfalutin races, the application fee is only $1.60. The entry fee depends on whether runners have attempted or completed the race before. Alongside the payment, applicants must also submit items ranging from a license plate to a pair of gold-toe dress socks to a pack of Camel cigarettes (Yes, really).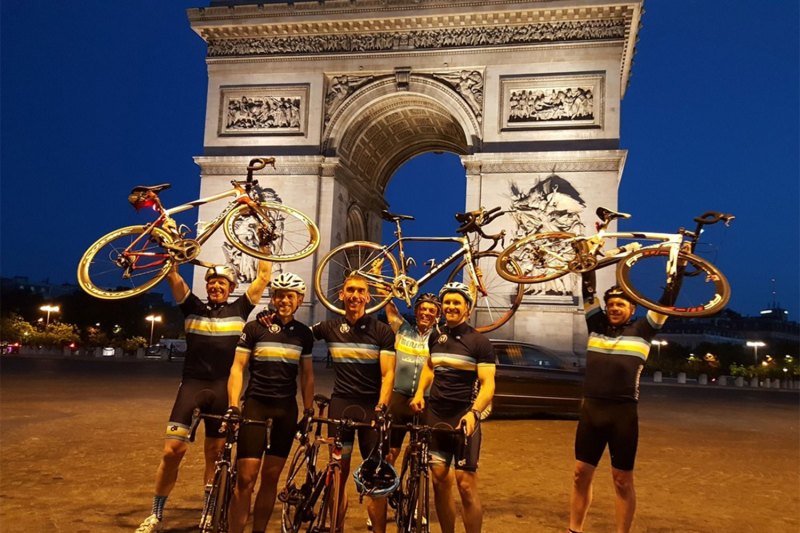 Enduroman Arch2Arc
England
The Enduroman Arch2Arc promises to be a triathlon to end all triathlons. Here, it's less about the terrain and more about the sheer distances involved in each event. The 290-mile endurance race includes an 87-mile run from London's Marble Arch to Dover, followed by a 181-mile bike ride between Calais and Paris' Arc de Triomphe, and a final 22-mile swim across the English Channel. Those who do finish average 100 hours to complete the task. In recent years, only a few dozen competitors have crossed the finish line each year.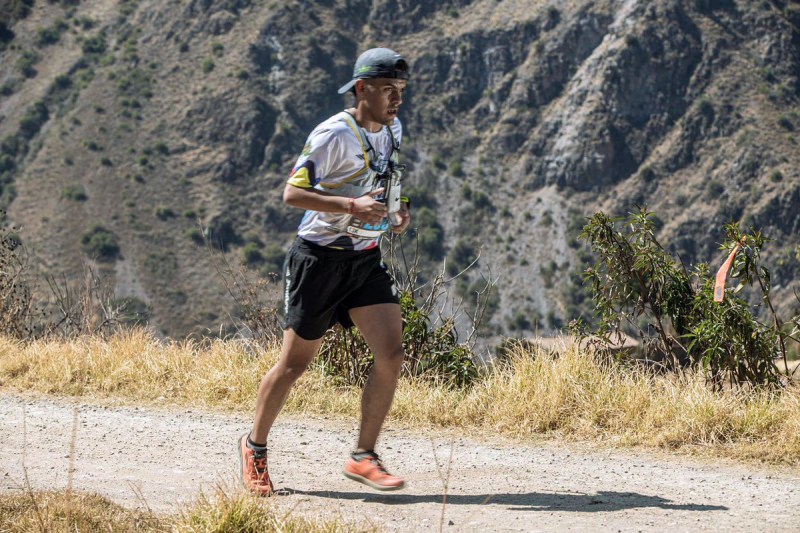 Andes Race Chaski Challenge
Peru
Cusco's first and only ultramarathon pays homage to the long-distance runners of Peru's ancient Sacred Valley of the Incas. In their day, they served as a "postal" service carrying messages to neighboring villages. The modern-day Andes Race Chaski Challenge is a 100K (roughly 63 miles) run that targets mountain runners who appreciate a good vertical challenge. At an elevation of more than 11,000 feet, the oxygen deprivation is just as punishing as the mountainous terrain. For that reason alone, the challenge is limited to 100 elite runners each year.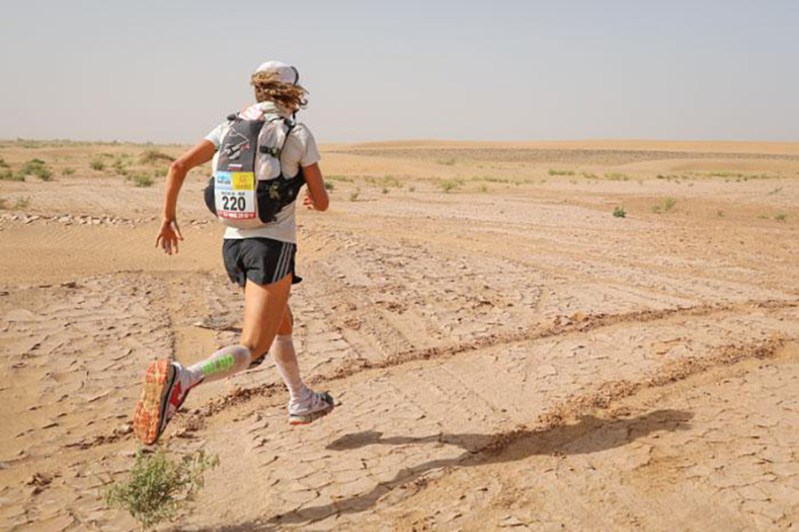 Marathon Des Sables
Africa
Three inches of rain annually, little vegetation, and scorching heat — all reasons few humans live in the Sahara Desert. They also make great reasons for a grueling ultramarathon. The Marathon Des Sables is a seven-day, multi-stage endurance race across Africa's most famous desert. Entrants must carry their own gear across the 150-mile course with only a single day of rest and recovery. The competition was inspired by Patrick Bauer who trekked more than 200 miles across the Moroccan desert 30 years ago with only the supplies on his back.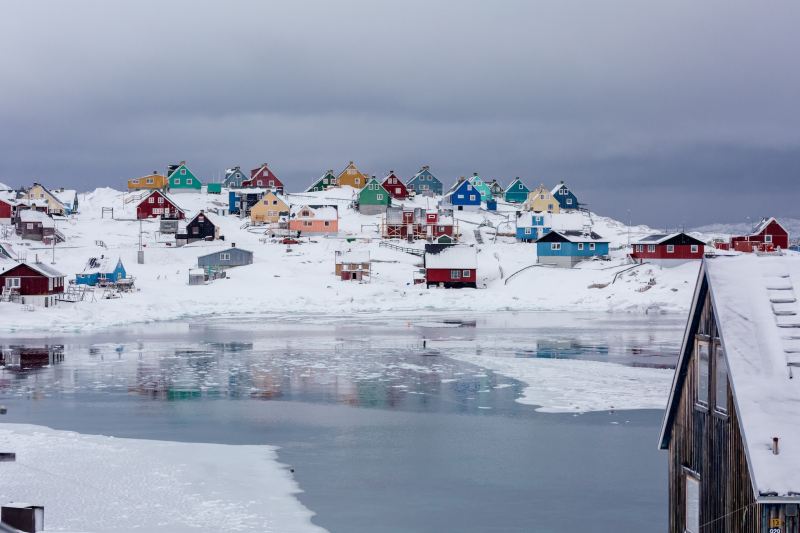 Polar Circle Marathon
Greenland
Contrary to its name, Greenland is not green. In fact, it's covered in some of the world's largest glaciers and boasts some of the most inhospitable terrain on the planet. All of which makes it the perfect location to run a marathon, right? The Polar Circle Marathon is an elite annual race for the world's toughest marathoners. Most of the race is run on snow-covered gravel roads, while stretches of it cover the country's vast ice cap. Runners finish north of the Polar Circle in the tiny settlement of Kangerlussuaq, where muskoxen outnumber people.
Alaska Mountain Wilderness Classic
Alaska
The Alaska Mountain Wilderness Classic may be the most thankless race on earth. Forget the usual media glamour, the photo opportunities, and the fancy sponsorships. This race is all about the purity of endurance. There are few rules, except that runners must:
Be entirely self-reliant and self-supported
Carry all their own food and equipment
Rely solely on human power (bikes and kayaks are allowed)
Leave no trace
Arrange their own rescue
What started in 1982 as a straightforward footrace through the Alaska wilderness has evolved from its original 150-mile course to more elaborate routes of more than 250 miles. Not surprisingly, fewer than 50 people enter annually, and it's been two decades since every entrant finished.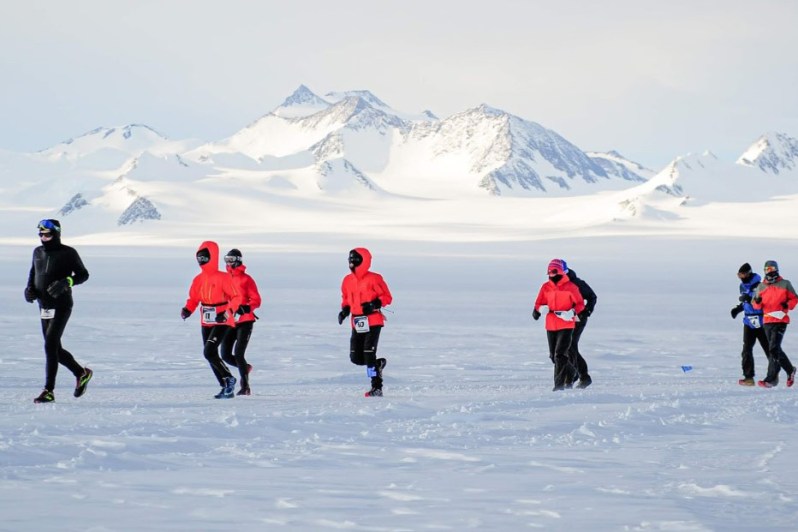 Antarctic Ice Marathon
South Pole
Runners and avid adventurists love setting arbitrary goals. For some marathoners, the ability to claim they've run a marathon on every continent is just too enticing. Enter the annual Antarctic Ice Marathon. Every November, the world's southernmost footrace takes place a few hundred miles off the South Pole. Entrants start from a glacier camp and cross the Ellsworth Mountains. Over the five-day course, runners face steady 10 to 25 mph winds and temperatures that never rise above 10 degrees Fahrenheit. Races and start times are frequently delayed due to the continent's dangerously unpredictable weather.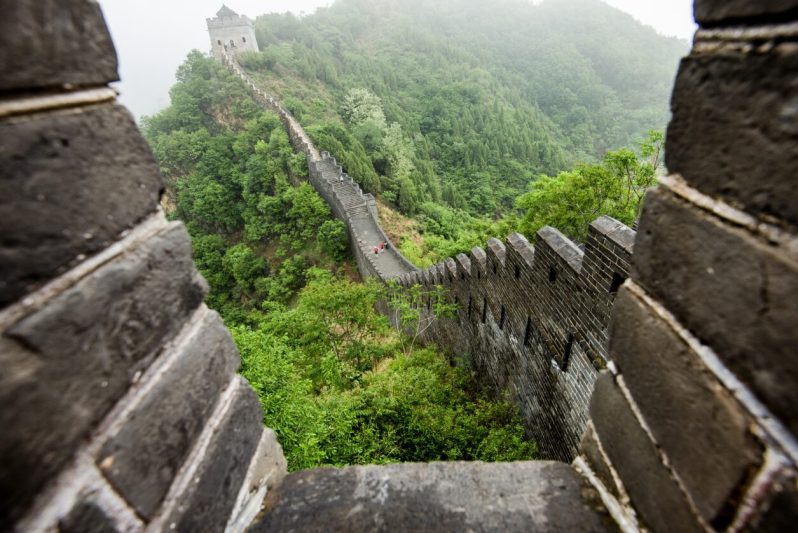 Great Wall Marathon
China
If tackling another marathon while ticking another thing off your bucket list sounds enticing, there's China's Great Wall Marathon. This grueling race along one of the world's most iconic wonders challenges runners to climb more than 5,000 steps in total. By contrast, the Empire State Building clocks in at a measly 1,576 steps. Compared to the other insanely hard races in our roundup, this one is the most like a traditional marathon, except, ya know, it's on the Great Wall of China.
If you're an ultramarathon newbie, grab the best hydration pack you can find, and check out our guide to running an ultramarathon if you've never attempted one before.
Editors' Recommendations