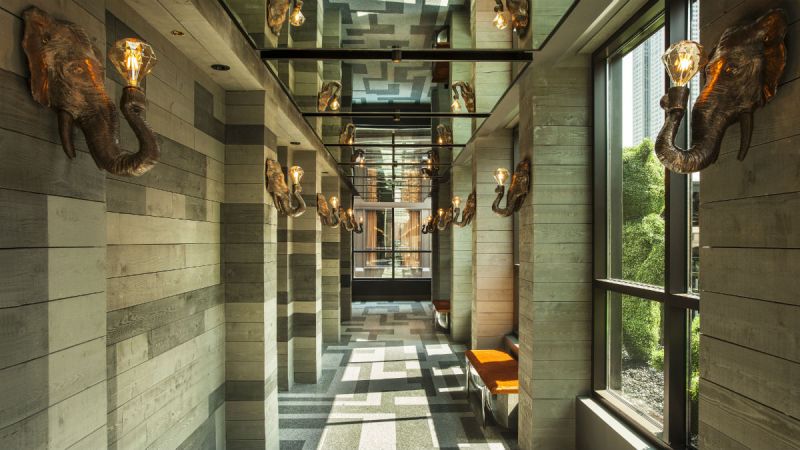 We've all been there. We've all had those days/nights where everything aligns. It starts with a leisurely brunch. A little buzzed, you and your buddies then decide to wander around, coming across some dive bar you've never seen before (yet walked by a thousand times) and you find out they have amazing beers on tap for dirt cheap. You're two for two right now. Follow that up with a nice, filling dinner (read: fried food and cheese) and you're ready to go again. Insert another bar or two and somehow it's two in the morning and you're supposed to go home. But you don't want to. Maybe at this point, admittedly, you're a little too drunk to. The day was so good, you literally lost track of time.
When this happens, the dilemma becomes how to get home. You could spend a fortune on a taxi, or you could try and navigate the subway system, knowing full well that you might end up in the Bronx when you needed Brooklyn. What if there was an even easier solution, one that didn't involve either of those things? Magic Hour Rooftop Bar & Lounge, a new bar in New York City located on top of the Moxy Times Square Hotel), has come up with a solution for their patrons in this very situation: rentable crash pads.
For $99, you can rent one of the 19 available crash pads, which are located below the hotel. The crash pads are ordered off the menu; each one is 120-square-feet and comes equipped with a twin bed and a flat-screen television (really the only things you need when the room starts to spin).
Wanting to stay overnight at a bar, though, is predicated on the bar being fun — on having a good time. No person is ever going to contemplate sleeping on the stained pool table at the back of a dive bar, no matter how drunk he is. Luckily, Magic Hour brings the entertainment. Hard.
At 10,000 square feet, Magic Houris New York City's largest indoor/outdoor hotel rooftoplounge. The concept of the bar, according to the creators, is "urban amusement park" meets "adult sensibility."
Wondering what exactly does urban amusement park means? At Magic Hour, they have carousel seating, an oversized topiary garden (because who doesn't want to get drunk and yell at a giant leafy giraffe?), and a miniature putt-putt course named — wait for it — Foreplay.
Sure, the golf joke is there, but Foreplay takes it a step further: Throughout the course you will find life-sized animals in risqué poses.
The rooftop is set up for all-seasons, so while it may be chilly now, you'll still find plenty to enjoy while there (like the nightly live DJs, the cocktail menu, or the light bites that are carnival-inspired such as the sausage and peppers or the Maine lobster roll).
Next time you're out in New York and you know you're not going to want to go home, you might want to head to Magic Hour and crash there.
Photos by Michael Kleinberg Photography.