There aren't many towns these days that balance cozy and quaint with liberal and exciting. Usually when we stop in small towns on a road trip they are pretty lack luster. Not so in Lynchburg, Virginia.
Located in the foothills of the Blue Ridge Mountains on the James River, Lynchburg is known as the hill city. Not to wax too poetic but upon arriving and seeing the Victorian brick buildings staggered down the hill to the river, it reminded us of an Italian village in Tuscany. All those historic brick buildings sprouted up when the town was known as 'The Pittsburgh of the South' when it was one of the wealthiest manufacturing cities in the nation. You can thank all of those monied manufacturers with building not only grand buildings but equally impressive mansions you can drive by on Rivermont Avenue.
Only an hour from Charlottesville, Lynchburg is a secluded Southern retreat with enough to do to keep your Instagram feed full, but it is equally relaxing and the perfect place to do absolutely nothing but enjoy the view.
PLAY
Historic District Walking Tour
To see how the tobacco barons lived in the 19th Century, walk or drive through these prosperous neighborhoods full of Queen Ann and Federal style mansions that made Lynchburg the wealthiest city for it's size at the time. Self-guided brochures are available at the Lynchburg Visitor Information Center.
Speaking of wealthy, Point of Honor is a stunning Federal home on the James River. Built around 1817 by Doctor George Cabell, the site was where duels were held, , hence it's name. Tour the home and the grounds and get a great view of downtown Lynchburg from the front lawn.
Don't roll your eyes at a cemetery visit. This place is pretty epic.
Established in 1806 it is the oldest public cemetery in Virginia still in use. A virtual village there are five museums on site telling the stories of the diverse population of over 17,000 buried there from African Americans to Civil War vets.
If you want to have some nature time, this is one of the most popular trails in the city. Built along an abandoned railway bed it is ideal for jogging, walking or biking. There are paved and earthen trails so you can take your pick depending how much nature you want.
Float, paddle and swim the James River. Drop in below downtown and drift along the same route the historic batteaus followed on the way to Richmond.
Thomas Jefferson's Monticello often had over 20 family members crowding its rooms. To get away from it all he built Poplar Forest. This place is a real gem to explore since it isn't as well known as Monticello and was Jefferson's little paradise. Historical restoration is still ongoing so it's a treat to spend time here and see what has recently been discovered.
SHOP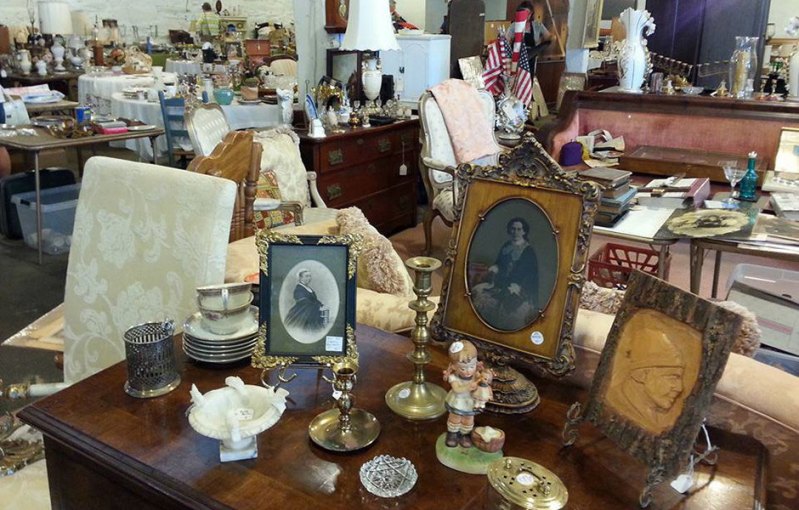 Main Street is a great place to stroll, pop into shops and get a feel of the town.
We were there for four days and still didn't get to everything but why not save something for the next trip? Here are some faves.
Since you are in one of the tobacco capitals, it is only fitting you stop in for a relaxing smoke. Note: Great place to dive into while the ladies hit the shops!
This is the vintage/antique mother lode. Located in a warehouse you can spend hours browsing their old books, lighting, art and furniture.
If you are a Mid-Century fan, be sure to swing into this amazing space filled with art, lighting and furniture from the 50s and 60s.
EAT & DRINK
We kicked off every morning at this local favorite.
One day we were there at 8am and had the place to ourselves but on a Saturday when we went at 10 you could barely grab a table. The Sweet Potato pancakes can't be beat.
Down the street from Market on Main is the delightful community market. There is great local produce to ogle as well as a delicious creperie, bakery and an Apple Cider Donut food truck.
While upon first glance we thought it might be a tad hipster for us, the coffee was perfect and the staff couldn't be nicer.
Located in our hotel on the bottom floor, this place is no fuss, great people and they make their own damn beer upstairs!
Save this for your big night out. One, because it is amazing, two because it is about 45 minutes away. This foodie mecca is housed in an old farm house overlooking route 122 (cows, trucks, sunsets, you got it all). Tea Rooms were where travellers stopped for a little refreshment long before BP and Quiznos were at every exit. But this is no roadside diner. We got down on oysters, local vegetables, fish and a damn good rabbit sausage with a South Street 365 Shandy. Just about everything comes from local sources, so eat up and don't get too crunk to drive home.
Now if you do imbibe too much Krispy Kolsch downtown, then for sure, head to The Texas Inn for some greasy chili goodness. This place is so iconic that local weddings even request a 'cheesy' table. A Cheesy Western is a hamburger with a fried egg, American cheese and tangy relish. Yeah, you won't regret it.
Also owned by the Millstone Tearoom team, this spot in Bedford is housed in an historic old cottage and is ideal for everything you need for the perfect picnic or just a cozy lunch.
STAY
Located in the center of town in a former shoe factory, this is the most fun place to stay in town. Huge plush beds, great eco-friendly bath products and a bar that kicks into high gear every evening around 5pm, you can't really beat it. Plus they are pup friendly so there are lots of dawgs running about. They do not serve breakfast so we were at Market on Main every morning which is a five minute walk from the hotel.
The Federal Crest Inn Bed and Breakfast
Located downtown in the more residential area, Federal Crest is housed in a grand old home built in 1909. Handsomely restored, it is located in a historic district and offers a homemade breakfast each morning and well-appointed rooms. Definitely more appealing for a quiet weekend away.
Editors' Recommendations