Few documentarians have been as prolific and essential to modern American storytelling as Ken Burns. The filmmaker and historian has twice been nominated for an Oscar Award, and also won numerous Emmy Awards for his works. So, the opportunity to travel first-hand "through" one of his award-winning stories seems like a real trip of a lifetime.
The filmmaker has teamed up with Tauck Tours, an upscale travel company that is routinely ranked among the best in the world by Travel + Leisure Magazine and others. The multi-component partnership —under the umbrella Ken Burns American Journeys — includes numerous bucket list-worthy experiences and exclusive itineraries crafted with Burns himself.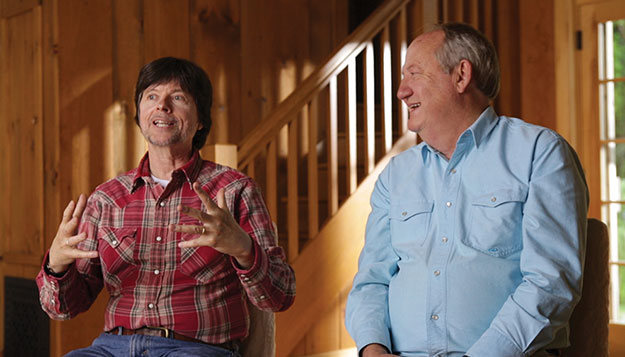 One component of the collaboration is Stories by Ken Burns. For this, Burns created more than 150 short films that coincide with specific Tauck tours. Each miniature documentary elaborates on a specific destination in the filmmaker's eponymous style, using his own voice and first-hand experience about the local people and culture.
For Crafted by Tauck & Ken Burns, the travel provider worked closely with Burns and filmmaker Dayton Duncan to develop custom tours using the duo's insights on the best things to see and do in a given region. For these, the filmmakers were heavily involved in everything from creating to naming the itineraries. All delve deeply into a specific American region with a singular theme.
For example, on Yosemite and Sequoia: John Muir's California, travelers journey through Sequoia, Yosemite, and Kings Canyon national parks. On Bluegrass and Blue Ridges: Louisville to Nashville, tour-goers experience true Southern culture in Tennessee, Kentucky, and the Carolinas. The flagship tour, Hidden Gems of New England, takes visitors through Burns's own "backyard," including a stop at his film studio in Walpole, New Hampshire.
For those who can't commit to a lengthy trip, Burns also hosts a special Tauck event in a different American destination each year. Each experience explores a pillar of American culture, history, or landscape, such as The Tauck Baseball Event, The Tauck Civil War Event, and The Yellowstone in Winter Event. For 2017, the event was hosted in New York City; the filmmaker personally led city tours with stops at various historic sites, culminating with a keynote speech and the opportunity for a meet-and-greet.
Ken Burns American Journeys and Tauck's other co-branded tours are available to book now through the official Tauck Tours website.
Editors' Recommendations