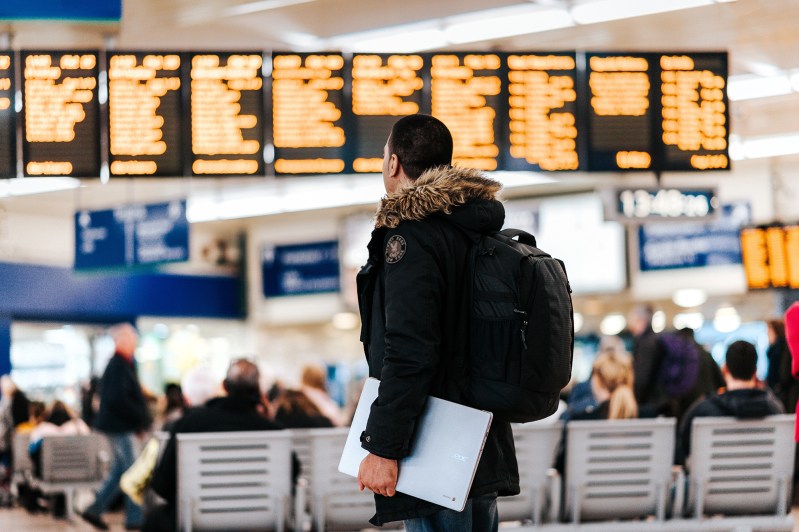 We know you're still working on that beach bod and trying to hit all of the summer hot spots while you can, and the holidays are still a distant memory tucked in the back of your head. But if you have to fly for Thanksgiving or Christmas, your holiday travel plans need to move to the front of your mind as soon as possible.
From knowing when to book those flights home for the holidays before the prices get crazy and the seats get scarce to which days will be the easiest to fly on so no one gets left behind like Kevin McCallister, these are all of the holiday travel tips from expert Phil Dengler, the co-owner of the travel site The Vacationer, to make sure we all have the happiest holidays that don't end in us crying at the airport.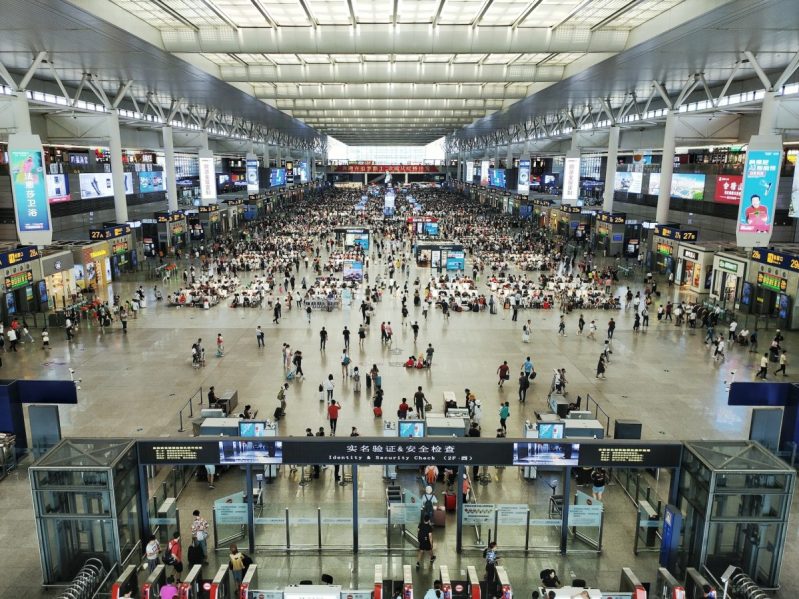 When to lock in your final purchase
Knowing which days to look for to fly is helpful, but when should you go ahead and book a flight? As with getting your shopping done, earlier is better. Waiting for the last second, hoping those prices drop to fill seats is not how to play the game.
"The best times to book holiday flights are traditionally in the summer months — June, July, and August," Dengler explained. This means you should book now. "Limited airplane seats exist for Thanksgiving and Christmas travel, and they tend to fill up quickly. Waiting until the last minute increases your odds of having to pay a premium as well as the possibility of not finding a desirable flight."
If you don't want to pay more than your budget allows and not get stressed about not being able to find the day or time you want to fly out, buy the tickets as soon as possible. Dengler says travelers should "aim to get booked by late August and early September."
"I view Halloween as the cutoff date for getting a reasonable price on a Thanksgiving flight," he said. "After Halloween, prices will increase considerably as Thanksgiving gets closer. For Christmas flights, you should really book before Thanksgiving, but the best deals are between now and Halloween."
If you have to cancel the flight, Dengler reminds everyone they have 24 hours to do so. There are stipulations and strings attached, of course, but if you meet the requirements before you buy, it could be a nice safety net.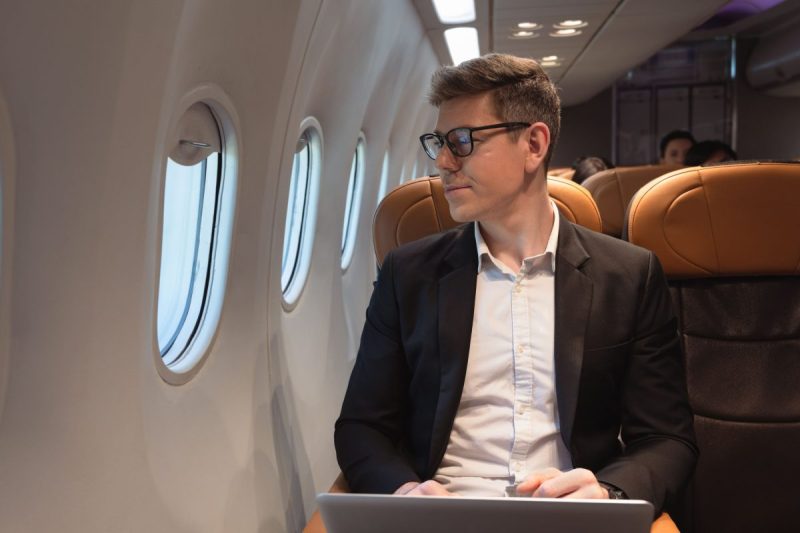 When to fly out for Thanksgiving
If you are price driven when on the hunt for those plane tickets, when you book matters during the holidays. Those last-minute, price-surged tickets will put a damper on your holiday spirit.
Be more lenient with your departure days
No one wants to miss the actual holiday, but you need to be more fluid with your travel plans if you want a better price.
The best days for flying out for Thanksgiving travel are the Monday before, the Tuesday before, and Thanksgiving Day, which is Thursday in 2023.

The best days for going back home are Black Friday (you don't need a fourth TV anyway), the Monday after, and the Tuesday after Thanksgiving.
We understand that flying out on Thanksgiving might not be ideal, but if you have a short flight and get a morning time, you could still use your stretchy pants for most of the day.
Skip these days
The day before Thanksgiving (Wednesday in 2023) and the Sunday after Thanksgiving are the worst days to try to go anywhere.
Overcrowded airports, sky-high ticket prices, and all of the added stress are all you get trying to navigate your flight on those days.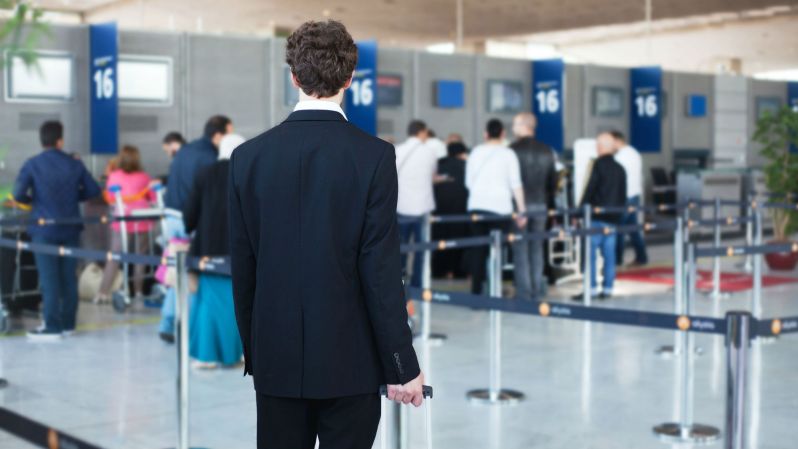 When to travel for Christmas
"The worst/busiest travel days for Christmas vary each year since it does not always fall on the same day of the week," Dengler explained. "The goal is to fly as far in advance of Christmas as possible as well as waiting a few days after to fly home." These are the details for 2023:
Dash through the airport on these days
Monday, December 18
Tuesday, December 19
Wednesday, December 20
Christmas Eve or Christmas Day (flights on both days are generally cheap)
Thursday, December 28
Friday, December 29
The Christmas spirit is not with these days
Thursday, December 21
Friday, December 22
Saturday, December 23
Tuesday, December 26
Wednesday, December 27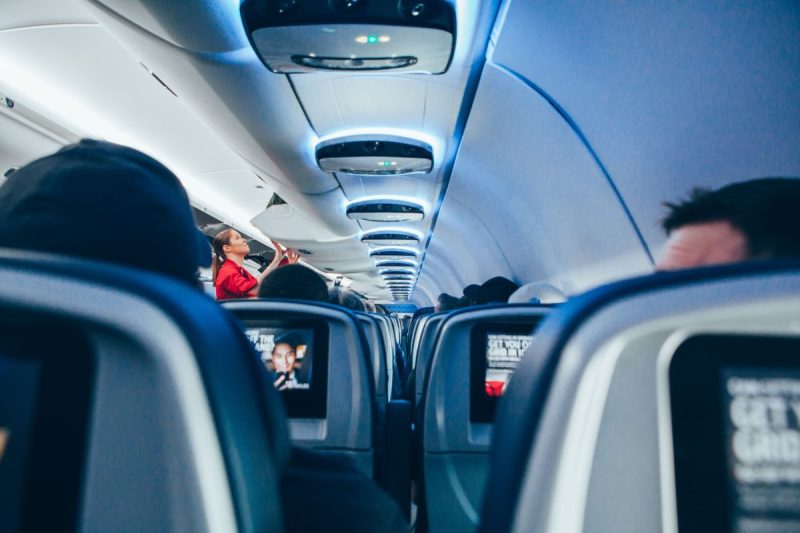 The tips to make holiday flying a little easier
From your wallet to your anxiety level, remember these travel tips to ease the pain of holiday travel, courtesy of Dengler.
You don't need to marry the airport or the airline
Look at smaller airports and ones that are a little (within 30 minutes to an hour) away from the big ones. These sometimes have the better deal because everyone is only going through the big guys. Dengler says, "Flexibility is the key to finding a great flight deal, and that is especially true for holiday travel."
Same thing with the airline. Racking up those reward points is nice, but when the ticket price difference is significant, all loyalty goes to the side for savings.
Use Google Flights to search for your ticket
"I recommend Google Flights to find the cheapest holiday flight deals," Dengler said. "It offers powerful filtering options to find the cheapest prices from a variety of airlines and airports."
With the exception of Southwest Airlines, Google Flights will compare all major airlines for you, but the extra perk is then you'll book directly through the airline, which means you get the airline perks and customer service if there's an issue. "Online Travel Agencies (OTAs) such as Expedia and Priceline sometimes have better flight prices than booking directly with the airline, but there is a drawback," he explained. "When you book with an OTA, you contact them in the event you need to change or cancel your itinerary. While that is not usually a problem, it is if your flight is delayed or canceled. Every second counts, so I recommend booking directly so you can avoid the middleman."
Learn to be a packing genius
Dengler noted, "With a record number of travelers expected, baggage drop lines are going to be very long. Additionally, airlines lost and misplaced a lot of bags last year." The best present is yourself, so either ship those packages ahead or buy them when you get there.
Book an early morning flight
You know which day to book your flight, but do you know what time? "In addition to generally being cheaper, very early morning flights tend to experience fewer delays and cancellations, which is not something you want to deal with during the holidays. Aim for flights at 8 a.m. or earlier if you can swing it," Dengler said.
Want to go overseas? Thanksgiving is the best time
Dengler says this is the best time to see a new country, since "many countries do not celebrate Thanksgiving, which means you'll be traveling during a non-holiday period. Many great flight deals are available to hotspots like Italy and France." And how gorgeous would those places look that time of year?
While relaxing on the beach or at the resort this summer, instead of scrolling through Instagram, scroll through Google Flights for your Thanksgiving and Christmas holiday travel tickets. Get your plans set and those seats booked so there's one less thing on your seasonal to-do list.
We want you to spend your holidays with family and friends when you want, and within the budget you want, and only cry over the matching Christmas sweaters you and your family get to wear.
Editors' Recommendations