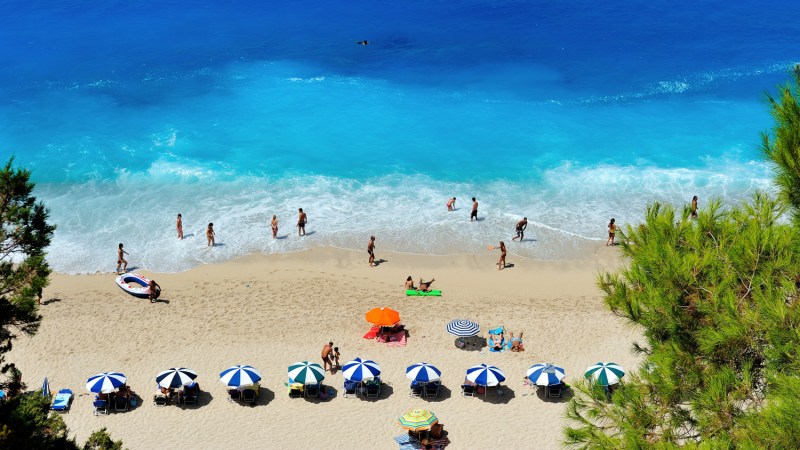 To find the perfect beach to have fun in the sun, it's quite easy to assume that you need to head to some brand-name international tourist destination like Fiji, Bora Bora, and the Maldives. Sure, you can't go wrong with any of these, but some of the best beaches in the world are right here in the United States, and no passport is required. Pack your beach gear and head out to one of these underrated beaches while practicing the necessary safety measures this summer.
Montaña de Oro State Park
San Luis Obispo, California
California's Central Coast offers some of the most pristine coastlines in the entire state. For tourists, it's an often overlooked area which, for those in the know, is a very, very good thing. Head to Montaña de Oro State Park in San Luis Obispo — seven breathtaking miles of Pacific coastline dotted with dramatic coves, panoramic bluff views, and a never-ending surf. Don't miss the opportunity to head to the southern edge of the park where a lesser-known path leads to beautiful Coon Creek Beach.
Sandbridge Beach
Virginia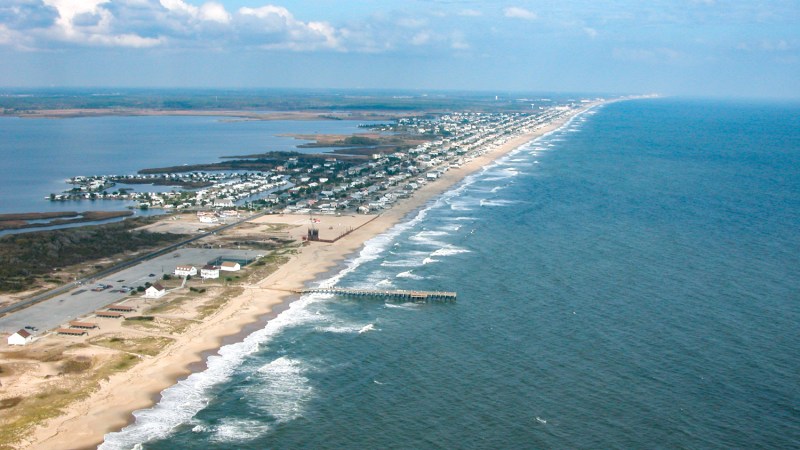 Virginia Beach is no doubt the most preeminent beach destination for visitors to the state, but there's nothing secluded or "off the beaten path" about it — it's a straight-up tourist town. Luckily, travelers will find the antidote just 15 miles south at Sandbridge Beach. The sand and surf here are pristine and, surprisingly, most of the crowds know nothing of it. The adjacent Back Bay National Wildlife Refuge is a lovely place to explore, and nearby False Cape State Park is perfect for hiking or kayaking.
Sombrero Beach
Marathon, Florida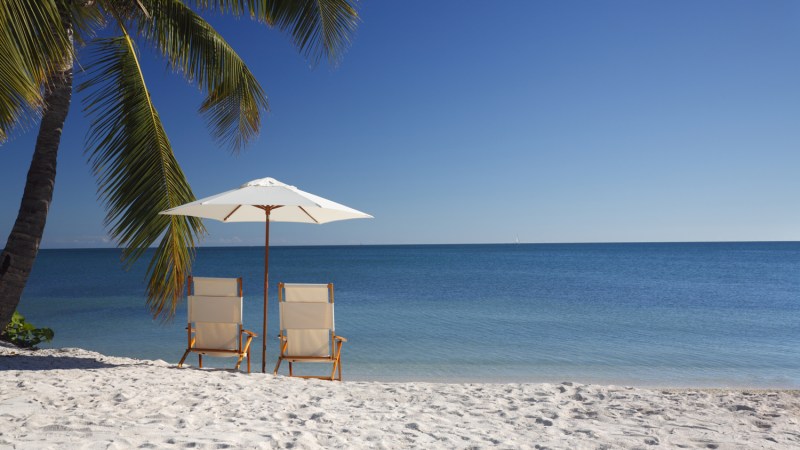 When most travelers think of the Florida Keys, they think of a picturesque island paradise where the daiquiris never stop flowing and every hotel alarm clock is preprogrammed to wake you up to "Margaritaville." That's all (mostly) true. But, it surprises first-timers to learn that the Florida Keys are, let's say, "lacking" in amazing beaches. Because of the currents and general geography around the archipelago, most beaches here tend to be rocky and bland. Sombrero Beach is the rare exception. Among the Keys, it's the closest thing you'll find to a traditional Caribbean beach — soft white sand, mangroves, and swaying palm trees, and the brilliant turquoise waters of the Atlantic Ocean.
Mohegan Bluffs
Block Island, Rhode Island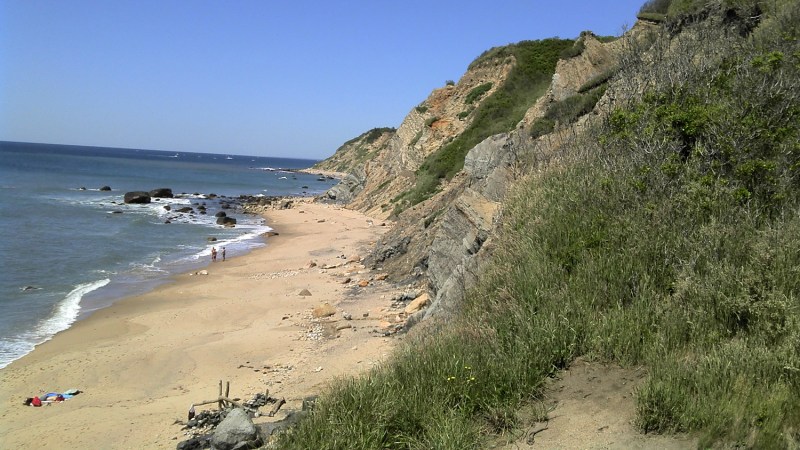 They don't call Rhode Island "The Ocean State" for nothing. Don't let its diminutive size fool you. It boasts a staggering amount of coastline. But some of the best beaches are actually offshore. Head to Block Island (Little Rhody's answer to Martha's Vineyard), where much of the island is officially preserved, guaranteeing a pristine feeling to it all. Take the steep 141 wooden steps down to Mohegan Bluffs — arguably the most beautiful beach in New England and one of the most beautiful in the country. It's ideal for everything from sunbathing to hiking to surfing.
Ocracoke Island
Outer Banks, North Carolina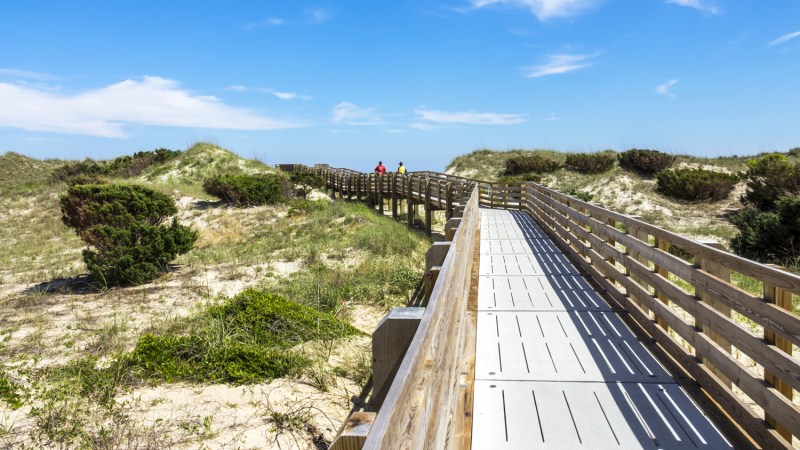 Virtually everything south of Kill Devil Hills in the Outer Banks is situated along a stunning beach. But, Ocracoke Island — Cape Hatteras National Seashore, in particular — tops them all. The best part about this area is that it's difficult to get to. In fact, no matter which way you're coming from, it requires a long car ride or a ferry ride plus a long car ride. That's a very good thing because it's easy to find a large swath of sand all to yourself.
Bahia Sucia
Cabo Rojo, Puerto Rico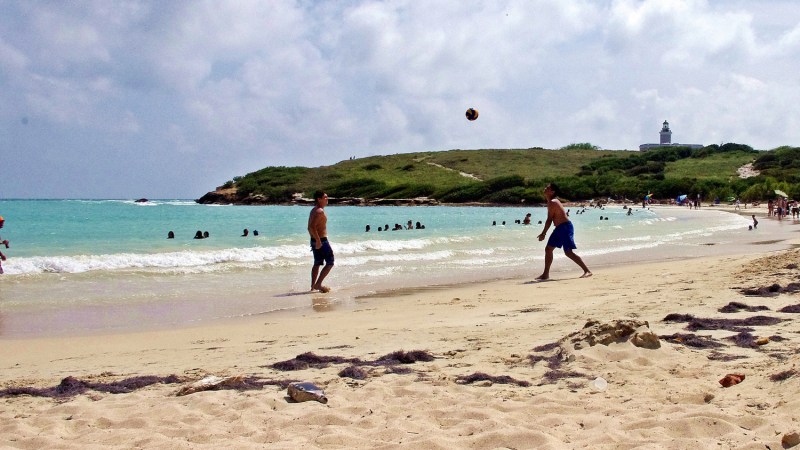 Puerto Rico boasts no shortage of stunning beaches, but Bahia Sucia tops them all. The inaccurately named "Dirty Bay" (so named for the mountains of seaweed that occasionally wash ashore during severe storms) is anything but. In just about any season and any weather, you'll find locals here enjoying the picturesque horseshoe bay. Situated at the end of coastal Highway 301, the landscape quickly opens up to reveal soft, beige sands and clear blue water. It's among the most perfect postcard-worthy beaches you'll find in the Caribbean without traveling internationally.
Windansea Beach
San Diego, California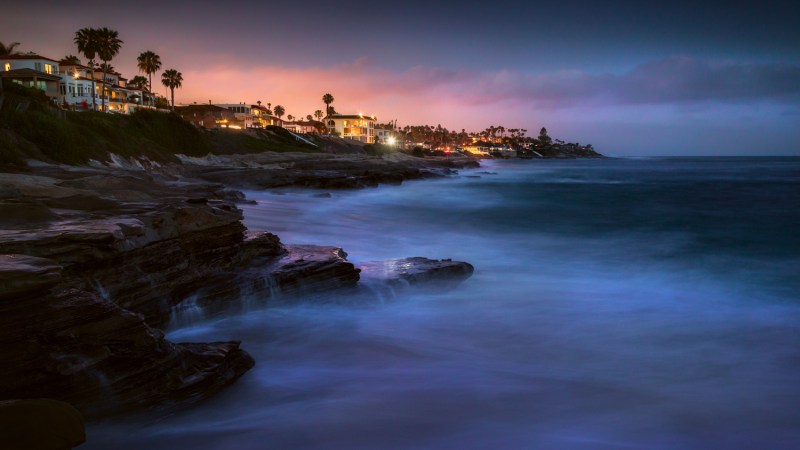 There's hardly a "bad" stretch of coastline in California, and that's even truer in San Diego. Among the city's 70 miles of beaches, La Jolla's Windansea Beach is the most underrated. It's not that it's the most picturesque, although it does have its charms. No, the big win here is the location. It's far enough from the Mission Bay tourist hustle to feel plenty secluded, but close enough to town for a quick day trip. The underwater reefs here are also well-known for creating consistently excellent surf breaks.
Lumahai Beach
Kauai, Hawaii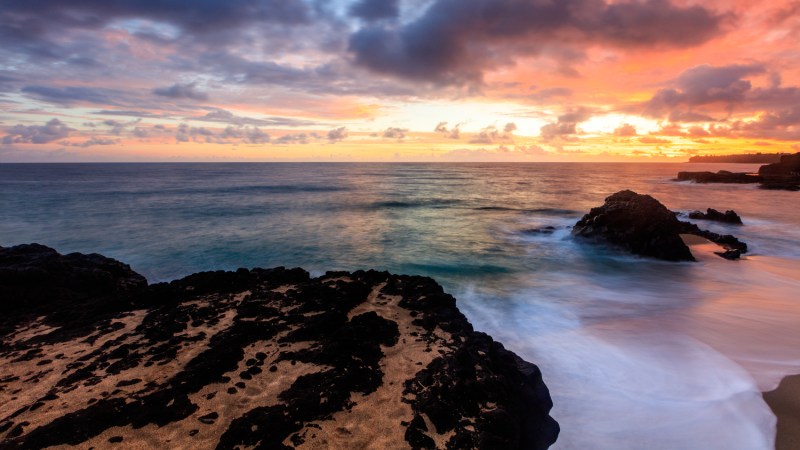 There's no shortage of stunning, world-class beaches on every island in Hawaii, but finding a patch of sand away from the maddening crowds is a daunting task anywhere in The Aloha State. One answer can be found at the end of a secluded path along the North Shore of Kauai. Just outside of Hanalei Bay, you'll spot a bend in the road. Park here, and take the brief, steep hike through the trees to the shoreline. The trail terminates at Lumahai Beach, a picture-perfect curve of sand and brilliant azure ocean bookended by dramatic volcanic rock outcroppings.
Second Beach
Olympic Coast, Washington
When most people think of "world-class beaches," Washington State doesn't readily come to mind, but that's precisely what makes it so easy to find a beach all to yourself here. Situated along the breathtaking Olympic Coast in between First and Third Beach is aptly named Second Beach. What makes this beach special is that visitors have to earn it. It's only accessible via a winding, scenic, and relatively easy hiking trail. The scenery here is unlike almost any other beach on this list: a mix of classic Pacific Coast forest and a rugged, rocky shoreline. Sea stacks are visible from shore, and seal and bald eagle sightings are almost guaranteed. In March/April and October, whales on their annual migrations can often be seen from land.
Bound Brook Island
Cape Cod, Massachusetts
For New England beach lovers, it doesn't get much better than Cape Cod National Seashore. The miles upon miles of dunes, soft, billowing scrub grass, and panoramic Atlantic Ocean views look much as they have for thousands of years. Most visitors head to Provincetown, Massachusetts' "end of the line" destination that's overrun with tourists for at least three months out of every year. The beaches here are beautiful but can be crowded. Sidestep all that noise at Bound Brook Island. About a mile past the iconic Atwood-Higgins House is a small parking lot — blink and you'll miss it. Park here and walkways to the shoreline. Time your visit right and you're likely to be the only one there.
Indian Beach
Ecola State Park, Oregon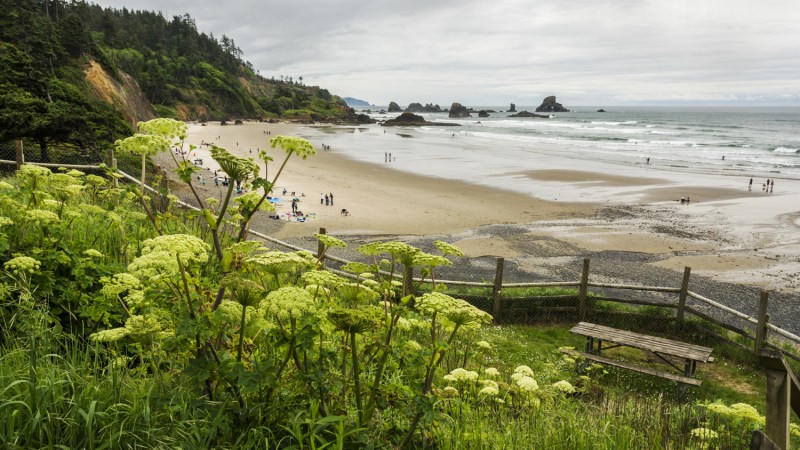 Cannon Beach is among Oregon's most popular, heavily-trafficked coastal getaways, especially in summer. Those in the know drive straight past, through Ecola State Park, and continue through a stunning forest of Sitka spruce trees. Just around the corner is Indian Beach, a quiet, crescent of sand where the crowds rarely venture and the Pacific Ocean quietly laps the shoreline. It's a relaxed spot for a sunset stroll, investigating the many tidal pools, and beachcombing for shells and driftwood.
Folly Beach
South Carolina
When it comes to coastal attractions, South Carolina has long sat in the shadow of North Carolina's iconic Outer Banks. However, the former boasts plenty of beautiful and underrated beaches. Just 10 miles from downtown Charleston, Folly Beach might feel a bit too touristy for some travelers, but it's not without its charms. It's a fantastic spot for all manner of watersports. Thanks to Hurricane Hugo, the area known simply as The Washout is ground zero for surfers and foolhardy swimmers. Visitors in search of more relaxed pursuits can people- and wildlife-watch from the beach's pier, while the town of Folly Beach is home to a string of excellent restaurants with ocean views and plenty of Lowcountry-inspired seafood fare.
St. Joseph Peninsula State Park
Florida Panhandle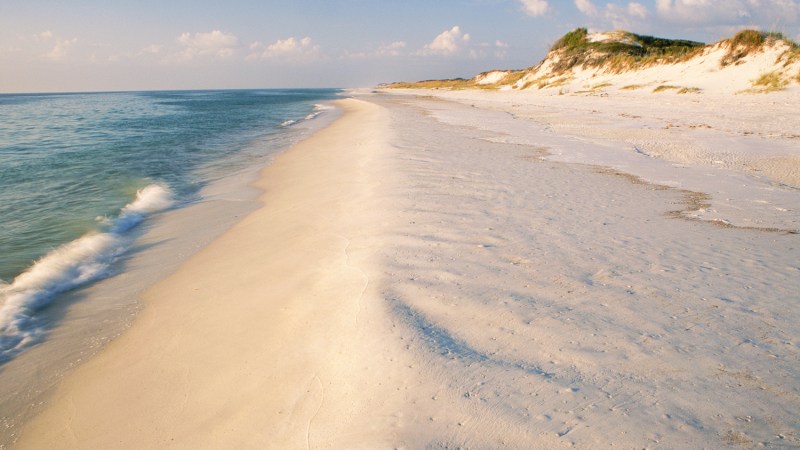 Among beach aficionados, South Florida's beaches get all the love. However, the state's panhandle offers beautiful and — most importantly — secluded beaches that rival any of its southern siblings. To dodge the booze-fueled, hard-partying atmosphere of nearby Destin and Panama City, head to lesser-known Port St. Joe situated on the Gulf of Mexico. An hour southeast of Panama City, St. Joseph Peninsula State Park boasts soft, sugar-white dunes that feel a thousand miles from anywhere. By day, there are plenty of hiking trails and the wildlife watching is spectacular. After dark, bed down in one of the rental cabins and listen to the waves lapping the shoreline just feet from your door.
Editors' Recommendations