Air travel can be a hassle. Flights get delayed, luggage gets lost, and some airports are better than others. However, in the grand scheme of things, most of those problems are merely inconveniences. Even if you fly all the time, there's that little voice in your head that hopes and prays that nothing goes wrong when you start to take off. And let's face it, certain airlines are known for being safer than others. Before you book your next vacation, double-check to see if the carrier you're traveling with is one of the safest airlines you could fly on.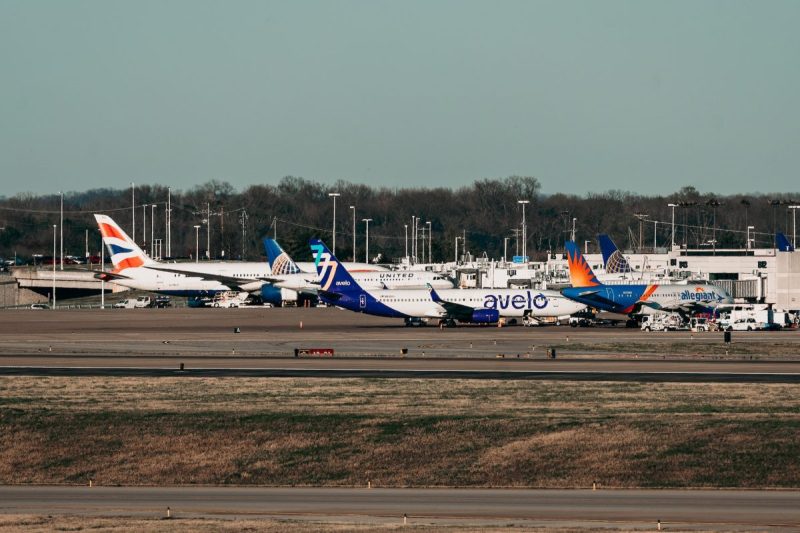 What it takes to be the safest
What matters when it comes to safety when you fly? We'd say getting to your destination is pretty important. AirlineRatings.com, an airline safety and product rating website, has an annual list of safest airlines, which it bases on that and a number of other factors. In total, the analysis includes 385 airlines.
Main reasons for top safety
Scores on audits done on the airline

Any serious happenings in the last two years

Any crashes in the last 5 years
They also looked at
The training for the pilots

COVID regulations and protocols

Age of the entire fleet
The top airlines to rest easy on
Qantas
Knocking out the previous year's top airline, Australian airline Qantas is consistently and constantly high up in the rankings when it comes to the safest airline. They won the coveted spot in 2014, 2015, 2016, 2017, 2019, 2020, and 2021. The airline has been around for over 100 years, so you might say they've had some time to perfect how to stay at the top.
Air New Zealand
Though they held the honor in 2022, Air New Zealand took second place this time around. But seeing how they only lost to a multi-year-winning airline, we'd still say they are a great bet to travel with.
Etihad Airways
Being the second-largest airline carrier in the UAE doesn't mean they skimp on safety. Etihad Airways will make sure you won't have any additional worries when you fly.
The American representation
Yes, quite a few American airlines made the cut. In the top 20, you'll see a few airlines you probably fly with regularly, so that should be comforting.
Alaska Airlines

Hawaiian Airlines

United Airlines

American Airlines

Delta Air Lines
The cheap seats
But what about our favorite low-cost airline? Those were ranked, as well. Just because you want to travel more affordably or don't care about the extras those other airlines provide doesn't mean you have to be in panic mode the whole flight, waiting for something to go wrong. Allegiant, Spirit, and Southwest take a lot of flak, but they are winning in ways that count to a lot of customers.
Budget-friendly pals
Allegiant

Frontier

JetBlue

Southwest

Spirit

Westjet
We know — airlines are still recovering from the devastation caused by COVID and pilot shortages across the board. There are times when delays, cancellations, and the occasional malfunction won't be avoided when flying. But the carriers that made the list of the safest airlines took the opportunity to put time and resources into training and raising standards, so the only thing you'll have to worry about is fitting your carry-on in the overhead compartment.
Editors' Recommendations