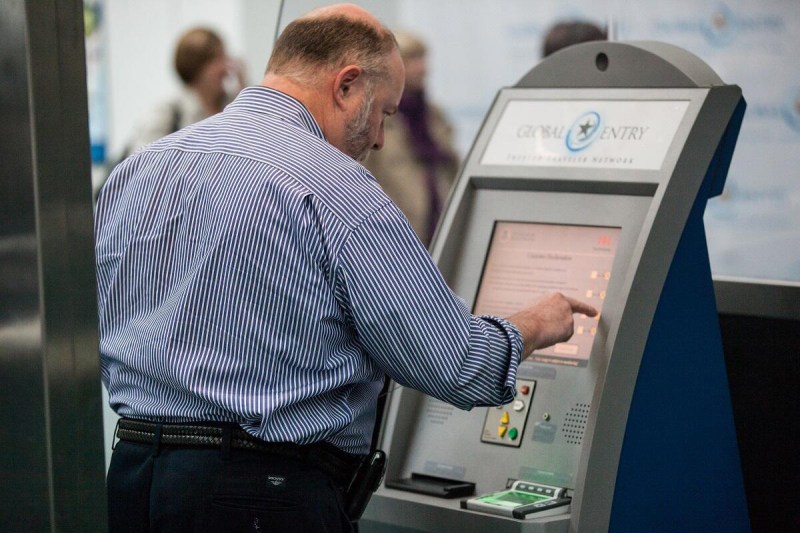 If you love to travel, and that travel includes trips in and out of the country, make room on your phone for one more app. The U.S. Customs and Border Patrol (CBP) launched a Global Entry app to help get you through security a heck of a lot faster. And when you've been flying all day and don't want to spend a minute more in line than you have to, this will be a lifesaver. Start the process to be a Trusted Traveler member if you aren't one already, and download the app that will take a little stress out of getting back into the U.S.
The Global Entry program you need to sign up for
The Trusted Traveler Program from Global Entry has been in place for some time, and if you are a frequent flyer who travels outside of the U.S., you should look into becoming a member. The membership gets you through U.S. Customs faster by land, sea, and air, but the addition of a mobile app will be a game changer for those flying through certain airports.
The program details
Use of the app requires you to be a member of the Global Entry Trusted Traveler Program.

You pay $100 for a five-year membership.

You pay the $100 regardless of if you get accepted or not, so be aware of that.

There is an application and interview process with a CBP agent for membership.

Membership also gets you TSA PreCheck status.
The cost breakdown is pretty decent if you travel often, especially knowing you get the perk of TSA PreCheck thrown in. The only real downside is having to pay the money upfront, and if you are rejected, you don't get it back.
Using the app
When you're ready to get through U.S. Customs, open the app and take a selfie. The app will match your face against its identity recognition and other biometrics, and once approved, you'll be sent a receipt.
Skip the kiosks and go right to a CBP officer in the designated area, show the receipt, and back to the U.S. you go. The only hard part might be trying to sort of look like yourself for the picture, which isn't always the first thing on your mind when doing multi-country travel.
The airports that let you skip ahead
Seattle-Tacoma International Airport

Los Angeles International Airport

Miami International Airport

Orlando International Airport

Washington Dulles International Airport

Pittsburgh International Airport

George Bush Intercontinental Airport
We know seven isn't a whole lot of airports, but it has captured some of the big ones and is working on adding more. The app launched on September 19, and CBP will continue to monitor how things go to determine which airports to add.
Global Entry has made returning to the U.S. easier and easier, but with the addition of the mobile app, getting through U.S. Customs is as simple as taking a selfie. If you love to travel abroad, you're going to love being a Trusted Traveler Program member and seeing how envious everyone is when you walk right by those Global Entry portals.
Editors' Recommendations