Wellness vacation retreats are all the rage lately. From traditional spiritual exploration like tai chi and hot yoga to unorthodox alternatives like rage yoga and Deepak Chopra-flavored, pyramid crystal energy chanting, there's a wellness niche for everyone. Next month, one Mexican resort is launching a one-of-a-kind yoga-centric getaway where cocktails are just as important as Sun Salutations.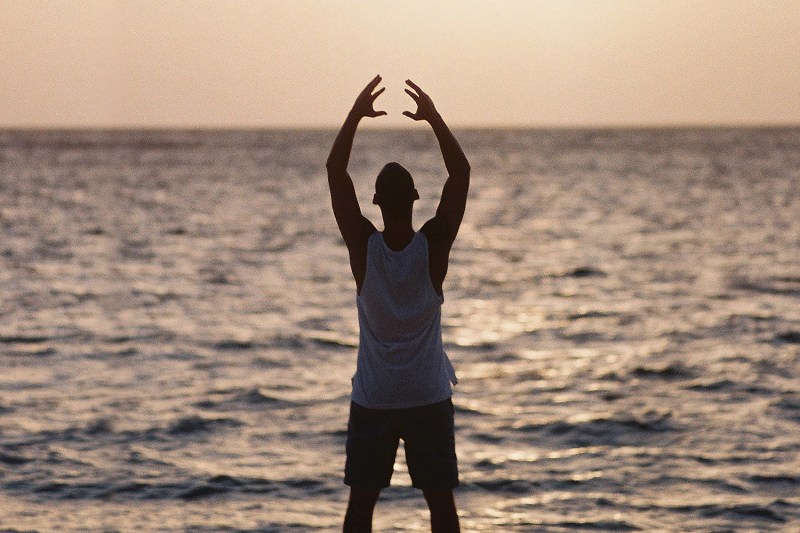 The New Year, Do You (get it?) Drunk Yoga getaway includes everything you might expect based on the name. Guests will spend two full days focused on self-care and spiritual well-being through multiple yoga sessions with a cocktail in hand, astrology readings on the beach, a personal character development workshop, and sober sunrise beach yoga to maintain the veneer of a legit "wellness" retreat.
According to USA Today, January 17 is the specific day when most New Year's resolutions are abandoned. A full 80% of all resolutions don't last into February. In collaboration with Haven Riviera Cancun Resort & Spa, CheapCaribbean.com planned the retreat for next month as a way to reboot health-minded resolution-makers to get back on the horse. That's the hope anyway.
Instructor Eli Walker founded Drunk Yoga in New York City as a way to introduce yoga to non-yogis. On the surface, it might seem like a pure gimmick. Indeed, Walker admits to receiving a fair amount of hate mail. But, she's up front that it's not about the booze. Because her sessions add an element of familiarity (happy hour boozing) to something many people find unfamiliar and intimidating (stretching in yoga pants with a bunch of strangers), it's a great introduction to yoga. She's quick to point out that she sees "a lot of people trying yoga for the first time, and yogis falling in love with the heart of the practice all over again. Not because of a few glasses of wine, but rather, a new perspective."
The New Year, Do You Retreat starts at $899 per person, including airfare, three nights all-inclusive resort accommodations, and, of course, boozy yoga and one-on-one birth chart reading sessions. The package is only available between February 20 and February 23, 2020, and must be booked through CheapCaribbean.com (with promo code DOYOU).
If Downward (Hair of the) Dog sounds too advanced for your liking, check out our guide to beginner yoga poses for men to get started.
Editors' Recommendations