Thanks to post-holiday wallet-tightening, kids heading back to school, and frigid weather in most parts of the United States, January is typically a quiet month for travel. However, it's a great time to get away thanks to thinner crowds, dirt-cheap airfares, beautiful weather, or all three in destinations around the world. With the holidays squarely in the rear-view, why not plan your first great getaway of the new year.
If you're looking to embrace the winter weather, there are plenty of snowy destinations perfect for skiing, snowboarding, cold-weather hiking, and more. If you'd rather escape the latest "bomb cyclone," there are plenty more destinations where it feels like summer year round. Whatever you're into, we've rounded up seven of the best places to travel in January 2023.
Quebec City, Quebec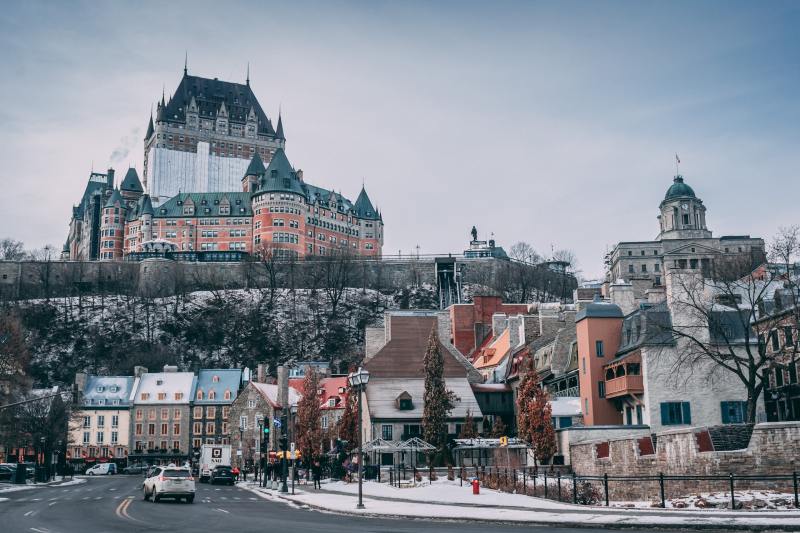 New York isn't the only "city so nice, they named it twice." Quebec (City), Quebec has more European charm, tons more snow (literally), and a language so beautiful, you won't even care that you can't understand anyone. By January, Hôtel de Glace, one of the world's only ice hotels, is fully open. Overnighting there while drinking ice-cold booze from "glasses" made of ice while surrounded by an entire bar made of ice should be on every traveler's bucket list. Plus, winter typically brings a pristine dusting of snow to Vieux-Quebec (the city's old quarter) — arguably the most European and beautiful historical city district in North America.
Don't miss: Au 1884 — a massive toboggan slide right in the center of town — is one of the city's oldest and most fun attractions. Fully-loaded with four adults, it's possible to reach speeds of over 40 miles per hour.
China
China might seem an odd choice for your next vacation right now. But hear us out. We're not going to lie: You won't head to China in January for the fantastic weather. It's bitterly cold. What you might want to head there for, however, are the dirt-cheap hotel prices and lack of crowds at bucket-list-worthy sights like the Great Wall of China and the Terracotta Warriors. The country's rural landscape is breathtaking and very photo-worthy, especially under a crisp, bright blanket of snow.
The big get in January is the Harbin Ice and Snow Sculpture Festival. This annual, record-breaking event summons tens of thousands of spectators each year. It's no surprise when you consider that some of the world's most recognizable landmarks including the Athens Acropolis, Beijing's Forbidden City, and St. Basil's Cathedral in Moscow are all recreated, life-size from carved ice. Be warned, however: After dark, temperatures in this northernmost Chinese province on the Siberian border can drop to -11 degrees Fahrenheit.
Don't miss: With stiff drinks, a legit shisha selection, wall décor that includes artsy nude photos taken by the rather strange owner, and a massive Alaskan dog wandering the bar aimlessly, Carl Damo Bar is well worth a diversion into the city.
Porto, Portugal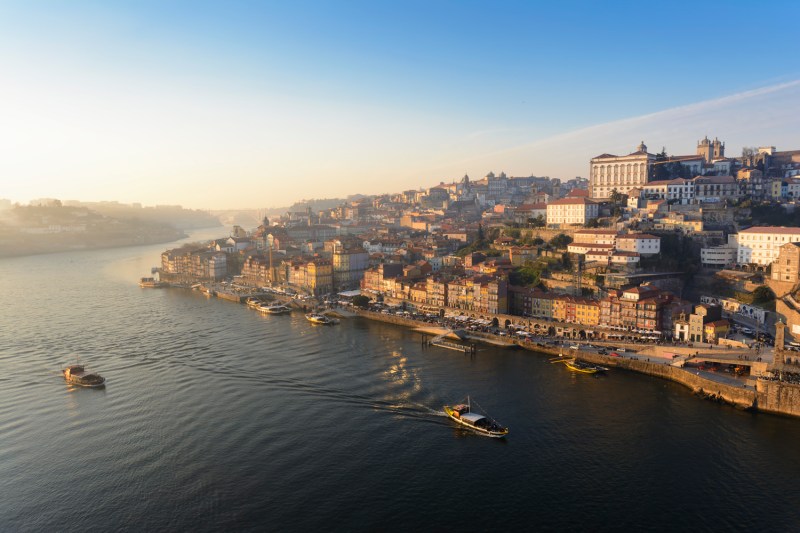 The rest of the world — the United States, in particular — has finally caught on to what Europeans have known for decades: Portugal is amazing. So it's no surprise the country routinely receives a tens of millions of visitors each year. Compared to the winter weather throughout most of the U.S., Portugal is mild. The country is still incredibly affordable, and it's only more so in the winter months when everything from hotel rates to airfare to tour prices drop considerably. While Lisbon is the country's de facto destination for most Statesiders, Porto is well worth a visit as the city is in the midst of a serious creative boom. Its fantastic cafes, designer Airbnbs, and a burgeoning arts scene are all solid reasons to visit.
Don't miss: The world-class vineyards of the Douro Valley are worth the short drive inland.
The Gold Coast of Australia
Last year, we recommended Adelaide, a smallish city a two-hour flight west of Sydney, as a great place to visit in January. It still is, especially if you're keen to dodge the crowds of the continent's more touristy cities. But January is also a prime month to visit Australia's Gold Coast. First off, it's warm, but not crazy hot. Start in Sydney on the first of the year when the capital city throws one of the world's most insane New Year's Day parties (man up: you'll have plenty of time to sleep off that NYE hangover when you're dead). From there, you can tackle a nice chunk of your bucket list along the Gold Coast: skydive the Great Barrier Reef, snorkel the Whitsunday Islands, and pet baby koalas and feed kangaroos at a wildlife sanctuary.
Don't miss: Byron Bay, a stunning beachside town that somehow manages to top many of Australia's countless other stunning beachside towns.
Belize
Like much of Central America, Belize experiences two main seasons: Hot and dry versus hot and wet. December to April is a great time to visit, and late January, in particular, is ideal. The heat subsides just enough to be comfortable, and the worst of the wet season has already passed. Occasional wind gusts from the north — aptly called "northers" — sweep the coast and the surrounding islands, bringing a bit of relief. The water, however, remains, clear, calm, and impossibly blue — all perfect conditions for snorkelers and divers. Plus, hotel rates don't peak for a few months, so prices are relatively modest.
Don't miss: Whatever you do, don't miss exploring the wonder that is the Great Blue Hole.
Nicaragua
With stunning beaches, verdant tropical rainforests, dramatic volcanoes, and beautiful eco-lodges cropping up throughout the country, Nicaragua has steadily been giving Costa Rica a run for its money. For many of the same reasons that Belize is so appealing in January, so too is it the ideal month to visit Nicaragua. Visitors will find the best weather of the year, including moderate temperatures and little rainfall.
Don't miss: The waves, particularly along the Pacific Coast, are calm throughout the month, so it's perfect for surfers.
Hokkaido, Japan
We've told you all about why Japan should be on your travel radar. If you're looking to embrace the winter season, January brings one more reason. With many resorts catching around 600 inches of snow per year, it's home to the best powder skiing in Asia. The northern island of Hokkaido, in particular, is the go-to spot for the white stuff. It may seem daunting to fly to the other side of the world to ski (particularly with Colorado and British Columbia in our backyards), but a dozen U.S. cities offer direct flights to Tokyo. With the yen near ten-year lows against the U.S. dollar, a "Japanuary" vacation is closer than you think.
Don't miss: A proper onsen hot spring bath after a long day on the slopes.
Editors' Recommendations