Not long ago, Denver felt like a business-centric city with little to offer out-of-towners beyond a few great breweries, mild-altitude sickness, and lovely Rocky Mountain views. Fast-forward a couple of decades, and the city has overtaken almost every other urban center in the U.S. as the epicenter of the American craft beer movement, all manner of outdoor adventure, and a thriving creative scene. Assuming you already have a trip planned to Colorado's capital city, the only question left is: where to stay? Here are three of of the best hotels in Denver.
Hotel Teatro (Central Business District)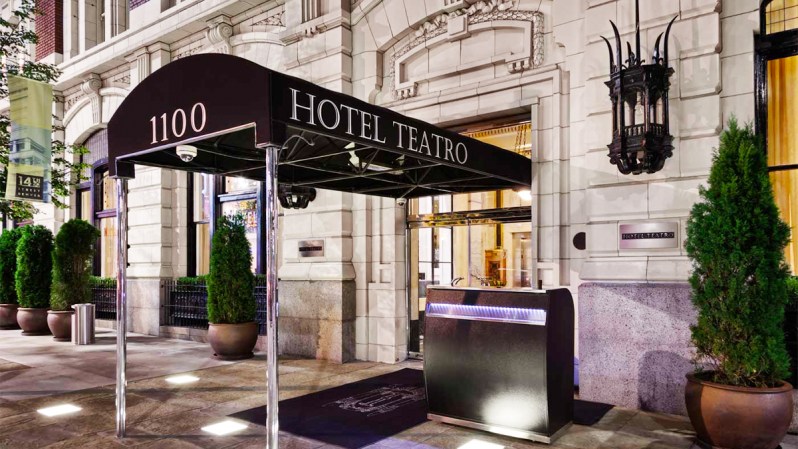 Arts and theater buffs needn't look further than Hotel Teatro, situated directly across from the Denver Center of the Performing Arts. Beyond its ideal location, the hotel takes its name and the surrounding creative district seriously. The sophisticated decor is inspired by all things theater and performing arts. It's not the biggest, flashiest, or most luxurious hotel, but the list of amenities feels just right. A lobby lounge dubbed The Study provides a chic, quiet space with a reading library, comfy leather chairs, and cathedral ceilings. The on-site restaurant, The Nickel, offers relaxed dining, legit farm-to-table dishes, and a cocktail bar with house barrel-aged liquors. Guests can freely use of hotel bikes to get around town, and — in true Mile High City fashion — pets stay free.
Halcyon Hotel (Cherry Creek)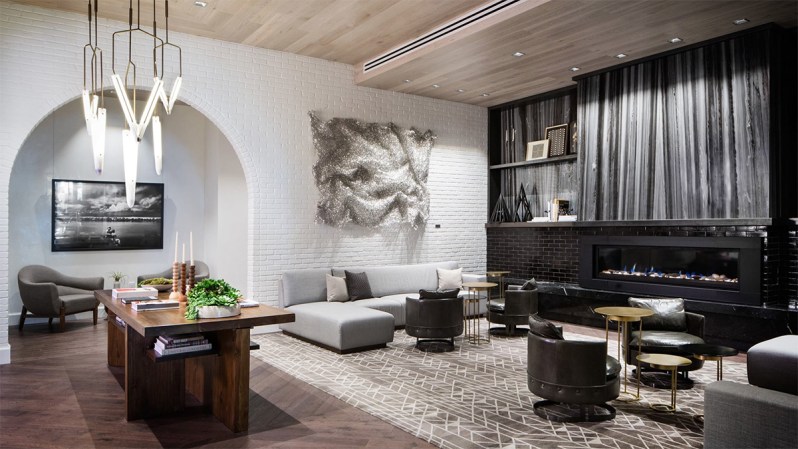 The city's newest hotel is also one of its best. Located in Denver's posh Cherry Creek neighborhood, Halcyon Hotel offers plenty of boutique luxury, plus a handful of unique amenities. At the heart of its bustling social scene is a panoramic rooftop deck that includes a pool with billowing cloth cabanas, a hot tub, and a swank tapas bar with fresh sushi, dim sum, and classic cocktails. But the real win for adventure lovers is the unique Gear Garage, which pays homage to Colorado's longstanding tradition as a hub of outdoor activity. The space boasts dozens of pieces of "gear," all complimentary for guest use. The inventory includes Vespa-style scooters, cruiser bikes, digitally connected e-bikes, hamboards (which the hotel describes as feeling "like surfing on wheels"), Leica cameras, and Adventure Kits (with everything required for a day hike: an Osprey backpack, a GoPro camera, binoculars, bottled water, and a Swiss Army knife).
Hotel Indigo Denver (LoDo)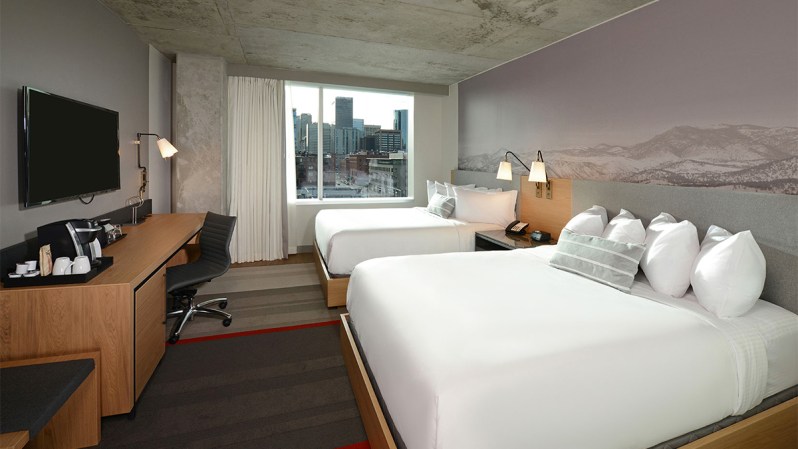 It's fitting that Hotel Indigo Denver is situated in one of the city's oldest — now hippest — settlements. The decor is equal parts boutique lodge and modern art gallery, with a distinct, pioneer-inspired edge. The exterior shell is all hard angles, clean lines, metal, and glass. Inside, it's a perfect mix of wood, glass, and metal — all punctuated with bold pops of crimson. The sole on-site restaurant, the aptly named Hearth & Dram, features hearty wood-fired sandwiches (think Cubanos and smoked brisket patty melts) and entrees, all backed with a 300-bottle-deep whiskey menu. In keeping with the city's love of dogs, the property is also pup-friendly, providing walking services and a canine cocktail hour.
Editors' Recommendations