You carved, you conquered, and now it's time to drink.
Sure, it's easy to stop by a liquor store or highway dive, but do your mind (and body) a favor and opt for one of these three apres ski cocktails, courtesy of Denver's Mile High best.
High-end cocktails are just what the doctor ordered after a day of freezing your beard off on the mountain (and possibly some wipeout bumps and bruises, but que sera!). Feel transported by the ethereal yet elegant swagger of The Cooper Lounge. Elevated on the second level of Union Station downtown, the gold and white chandeliers and upholstery put a mellow over your mind while Cooper's skilled bartenders mix up a Stress Relief (pictured above).
This après cocktail is made to go down with a bitter-sweet flavor, concocted with a brandy base, sweet vermouth, the Italian herbal liqueur Amaro, and Tawny Port (a blend of red wines exposed to a controlled amount of air while being aged in wood). You know that feeling when a first sip warms your stomach and instantly relaxes your traps? Yeah, it's that kind of bliss.
Pair It: Berkshire Port Terrine, made by Chef Lon Symensma
Touted as the Mile High city's first ever post-prohibition bar, opened in 1933 in the historic Oxford Hotel, The Cruise Room keeps it vintage. The bar itself is shaped like a bottle and designed after a martini lounge on the Queen Mary. Staying true to its historic charm, the haunt also doesn't subscribe to kitschy seasonal menus that rotate every few months. And for that, we tip our hats.
For the most part, its cocktails are tried and true, especially in the case of Bourbon Potation— an earthy blend of Colorado-made Breckenridge bourbon, Domaine de Canton ginger liqueur, apple butter, and fresh sage leaves. The first drink does an excellent job of both stimulating the senses and bringing you back to the nature of the mountains. And since the smaller environment ditches the flash of chic and bougie bars, you become blanketed with a wise, yet intimate feeling of yourself and those you chose to cheers with.
Pair It: Roasted Mushroom Flatbread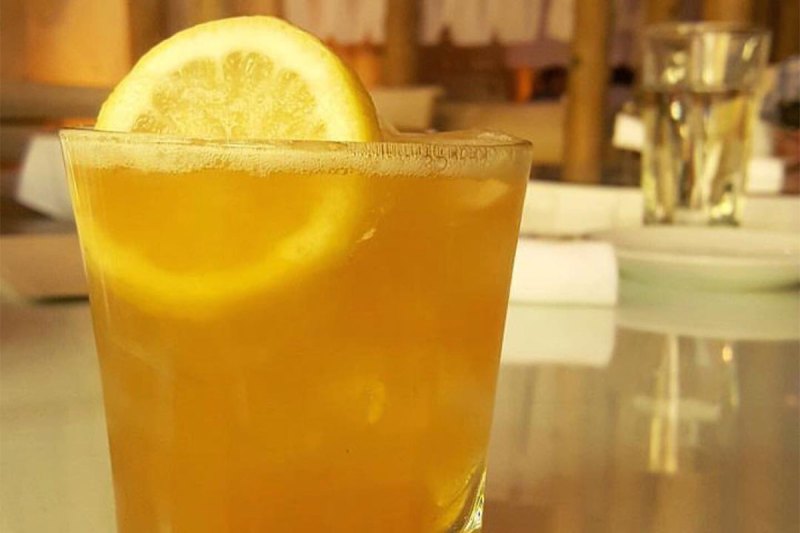 Sometimes the best remedy for a cold day on the mountain is lightening the air with a drink that reminds us of warmer days (especially if you're a multi-sport athlete who loves wakeboarding Horsetooth Reservoir as much as carving Copper). In this case, The Maximilian at Beatrice & Woodsley is a win.
The sweet elixir is made with El Ultimo Agave tequila, cinnamon syrup, and lime and orange juice, served on the rocks. It's a soothing bite that ends with a sugary note. So shed your technical outerwear and let your body breath, lounging in a cushioned booth divided by white linen drapes and cream-colored Aspen trees acting as pillars, while kerosene lanterns hang from the ceiling by the dozen.
Pair It: Crawfish Beignets
Editors' Recommendations