Castles are shaping up to be "the" style of accommodations for upscale travelers in 2019. According to HomeAway, demand is up 55 percent. It might sound like a mode of travel that's out of reach for most mortal men, but a night or two in a legit castle can be more affordable than you think. Whether you're looking for the perfect royal digs to live out your kingly fantasies for a weekend or an uber-romantic setting to pop the question to your significant other, these are some of the world's most luxurious castles you can spend the night in.
Cliveden House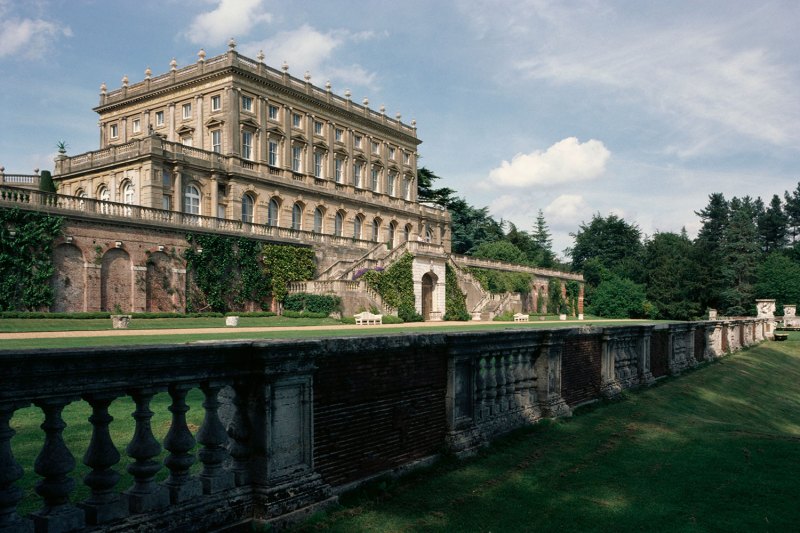 Berkshire, United Kingdom
Ahead of the royal wedding, Meghan Markle stayed the night at Cliveden House. It's hard to imagine a castle getting a better stamp of approval than from the British royal family. This Relais & Châteaux property is a stunning Italianate castle that sits on nearly 400 acres of impeccably manicured gardens along the banks of the River Thames. Guests are afforded access to a wealth of five-star amenities like luxury treatments at Cliveden Spa, Champagne teatime toasts, and private excursions down the river on a chartered vintage houseboat. It's all located just 30 miles from downtown London, so you can be close enough to the action while still enjoying privacy away from the commoners. Rates start at 445€ (approximately USD $500) per night.
Castle of Ristonchi
Tuscany, Italy
It's difficult to imagine a more picture-perfect landscape than rural Italy. Surrounded by lush forests and olive groves amid thousand-year-old country farmhouses, Tuscany's Castle of Ristonchi is a stunning example of historical fine Italian architecture. Initially commissioned in the 900s by the country's famed Medici family, the castle would spend more than a century as a military stronghold defending the Florentine territory. Fast-forward to present day where it's now one of the country's best-preserved castles-turned-Airbnbs. The "castle" is actually an entire village consisting of 30 apartments, a gourmet restaurant, a private chapel, and a royal banquet hall with symbols engraved by the original stonemasons who built it all. Rates start at just 60€ (approximately USD $70) per night.
The Kentucky Castle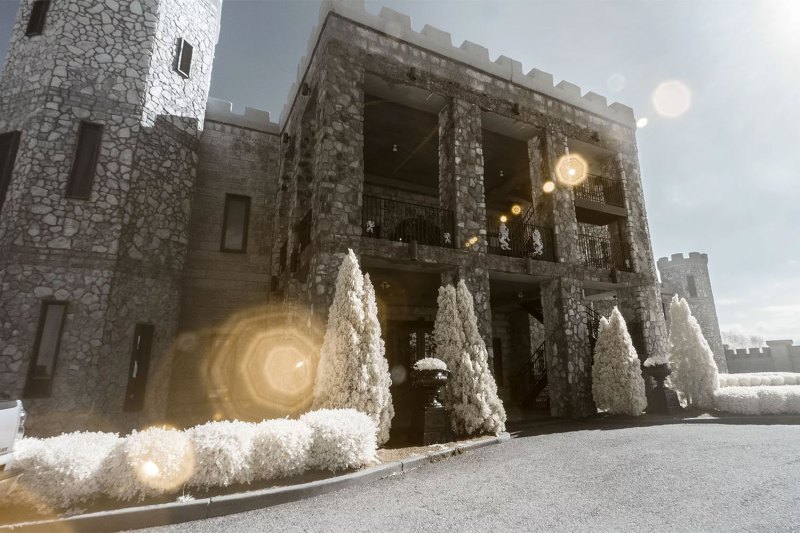 Versailles, Kentucky
It's not that Kentucky's aptly named The Kentucky Castle is especially authentic or historic as it was only built in 1969. What it does offer, however, is convenience (Americans needn't travel all the way to Europe for a proper castle experience) and an undeniable quirkiness (a medieval castle in the middle of bourbon country?!). The structure offers all the authentic details you'd expect of a castle from the Middle Ages including massive wooden doors and fortified turrets all surrounded by a stone wall (gator-filled moat not included). Inside, the purpose-built "hotel" features plenty of modern, first-world luxury amenities. Some of the 16 rooms and chalets boast generous soaking tubs, kitchenettes, and private terraces overlooking the 50-acre estate. There's also a regal game room, a ballroom, a beautiful library, and a fine dining restaurant. Rates start at just USD $195 per night.
Lisheen Castle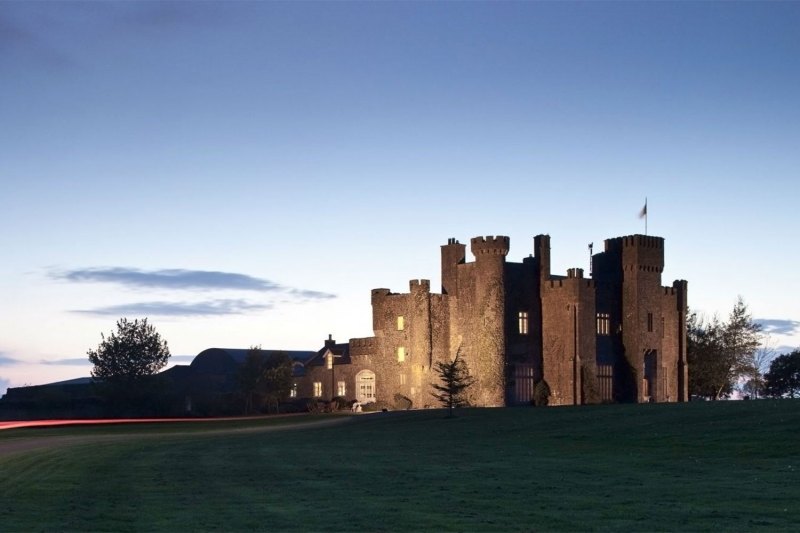 Tipperary, Ireland
If you're looking for something a bit more intimate, Ireland's Lisheen Castle is available for run-of-house rentals. That means guests and their companions have private access to the entire castle — all nine bedroom and nine bathrooms. At "only" 7,000 square feet, it might seem small for a castle. However, the high-end property boasts everything guests might need for a week-long stay in the Irish countryside. Inside, the architecture and design have been thoughtfully restored with period furnishings and artwork authentic to the early 19th century. The formal reception rooms, drawing rooms, and dining rooms all feature vaulted ceilings with hand-painted murals and antique chandeliers. Outside, the castle is surrounded by lush rolling pastures, and guests enjoy a location convenient to some of Ireland's most iconic attractions including the Cliffs of Moher, the historic town of Cobh, and Kilkenny Medieval City. Rates start at USD $1,282 per night for the entire castle (seven-night minimum).
Editors' Recommendations