Have you ever run a seven-minute mile? How about 100 of them? Zach Bitter did when he set the record for the fastest 100-mile race.
Today, the 32-year-old ultrarunner is planning his next long haul at Western States 100, which was the track for his first-ever 100-mile race back in 2012. Although the route is considered one of the most difficult ultras in the world, Bitter is gunning to drop his record time from 16 hours, 53 minutes to below 15 hours.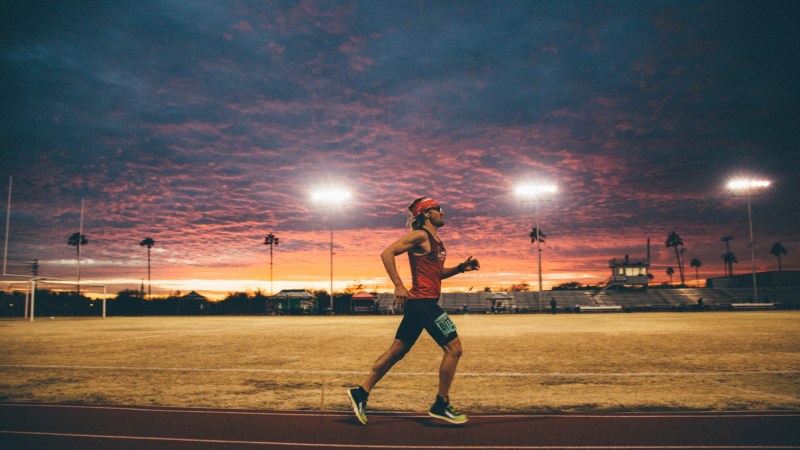 Bitter sat down with The Manual to share his epic training schedules and unique fuel plan — which includes almost no carbs.
Training
When Bitter plans his daily afternoon run in his home of Phoenix, Arizona, he says what no mere mortal would say: "I try to pick the hottest time of day." That means 30-60 minutes of mountain sprints in the blazing 99-degree Fahrenheit heat.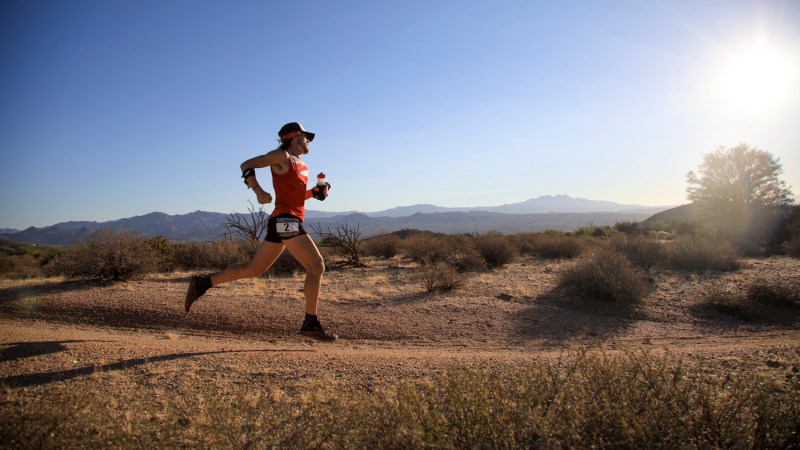 Bitter's sweltering afternoon run comes after a morning run session roughly two hours long, and is followed by evening strength training at the gym. "During this peak training I hit upwards of 20 hours of work a week," Bitter says, adding that his key to success without burnout is constant hydration before, during, and after workouts, and an Atkins low-carb lifestyle comprised of healthy fats, moderate-protein, high-fiber, and (of course) low-low-carbs.
Wait … so no carb-loading with pasta and pizza? I thought that was an integral part of being a long-distance runner!
Nutrition
"Whether or not I'm training, the piece that stays consistent in my diet is using fat as a primary micronutrient," Bitter says. Week-by-week, depending on the intensity of training, Bitter adds or subtracts low Glycemic Index (GI) carbs like sweet potatoes, melons, and berries. Developed by researchers at the University of Sydney, the GI ranks carbohydrate foods by how quickly they get converted into glucose in your body, with the goal being a slow, steady stream instead of a rush.
On other weeks, Bitter drops his carb intake to a ketgoneic — or keto — phase, relying on fats as the primary fuel. Most runners scream blasphemy at the idea of working out without carbohydrates, but Bitter has been doing it since 2011 after completing a full ultra marathon season of three 50-mile races in the span of nine weeks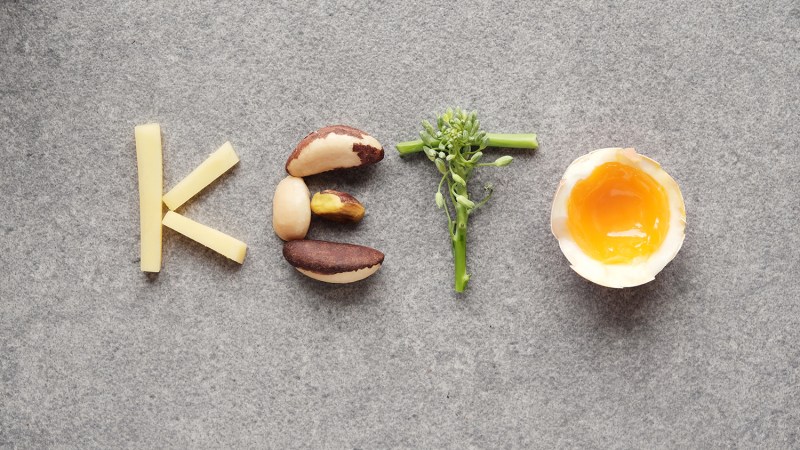 "I fell in love with the sport but started noticing it was getting harder to recover. Big energy swings left my energy crashing. Then I was introduced to Dr. Jeff Volek, who has been one of the forefronts experts in the low-carb movements. Volek was very influential in helping me lower carbs then tweak my diet to degrees of different phases for my training."
Hot to Go Keto or Low-Carb
"Take away any refined carbohydrates and sugar," Bitter says, who moved on to removing all grains and breads. "I can count the number of times in a year I've had bread or grains on my hands," he adds.
When starting a keto or low-carb meal plan, Bitter says you can expect a three- to four-week "induction phase" during which your body begins to relearn to use fat as a primary fuel source. During this time, he urges you to pay attention to keeping carb intake as low as possible so your metabolism can make the switch and get good at burning fat. After that, low GI carbs can be moved in and out in small proportions.
Zach's Grocery List
• Fatty cuts of meat
• Dark, leafy greens
• Spinach
• Broccoli
• Brussels sprouts
• Asparagus
• Carrots
• Sweet potatoes
• Berries
• Melons
• Clarified butter
• Coconut oil
• Cheese (raw)
• Nuts
Some runners and exercise scientists have condemned keto for long-distance runners (especially for women, whose reproductive system can react negatively against the elimination of carbs), but Bitter has seen tremendous success with a high-fat, low-carb diet.
"At my absolute leanest, around 4 to 5 percent body fat, I still have enough fat to get through a long event because it's a bottomless pit of fuel," Bitter says. "Glycogen stores can be eliminated quite quickly, and when you rely on these, you can bonk. However, if your body is used to readily accessing body fat, you can power through the long haul."
Bitter compares carbs and fat as two different fuel tanks. "Would I rather access a limitless source or one easily depleted?" And unless you've been living under a rock for the past 10 years, you should already know that the demonization of fat in the food industry has been pure marketing tact.
Bitter talks about his nutrition at length on his blog and social media, and is always responding to people who post questions or concerns. "I love getting into the weeds about how and why low-carb works," he admits.
Editors' Recommendations