My first thought on flipping through Chris Santella's book Fifty Places to Run Before You Die was something along the lines of: "I'm going to die before I run in these places." And in many cases, that's true. I'm relatively certain I'll never run a marathon on Antarctica, for example. I'll almost surely never log 26.2 running the Madagascar Marathon, either. And at first I wistfully shook my head at a picture of a runner with his arm's raised own triumph as Machu Picchu stretched out behind him. But then I started reading the Inca Trail chapter, which opens with the line: "Had you told Bill Hoffman a decade ago that he'd one day be running through the Andes to Machu Picchu, he likely would have laughed." But Bill ran the Inca Trail, dammit. So maybe I could too?
Before anyone gets ahead of themselves here and hops a plane to South America (or Antarctica), let's consider the variety of runs featured in Fifty Places to Run Before You Die as well as the people featured in the pages. Because what truly stands out about this book is that not every run Santella selected is some exotic overseas adventure. He covers popular American and international marathons, such as the Chicago Marathon, the London Marathon, and the Berlin Marathon, to name a few.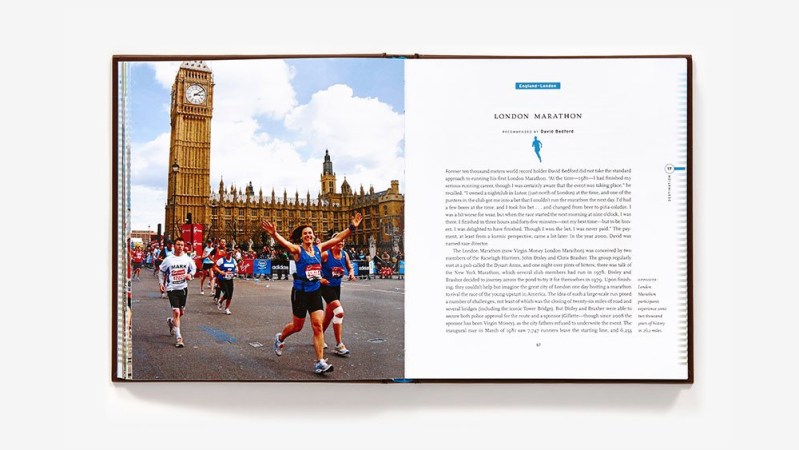 And he also features numerous runs that don't require participation in some massive event. Take the Seven Sisters Trail in Virgina, for example; sure, there's an annual 12-mile race that draws some of the world's best trail runners, but you or I or anyone else with a pair of good trail running shoes and a hydration belt could take a jog along this rugged, scenic swath of New England any time the motivation struck. And just because some people choose to run the Western States 100-Mile Endurance Run, those of us who aren't completely insane could just jog five or six miles of this Squaw Valley route.
In other words, you don't actually have to run in these 50 places before you die, and if you do run there, it doesn't have to be as a marathoner or century runner or as part of any competition at all. But seen through the eyes of the people so committed to running that they have given their all in these awesome locations, one just might find the motivation to make some progress on that runner's bucket list.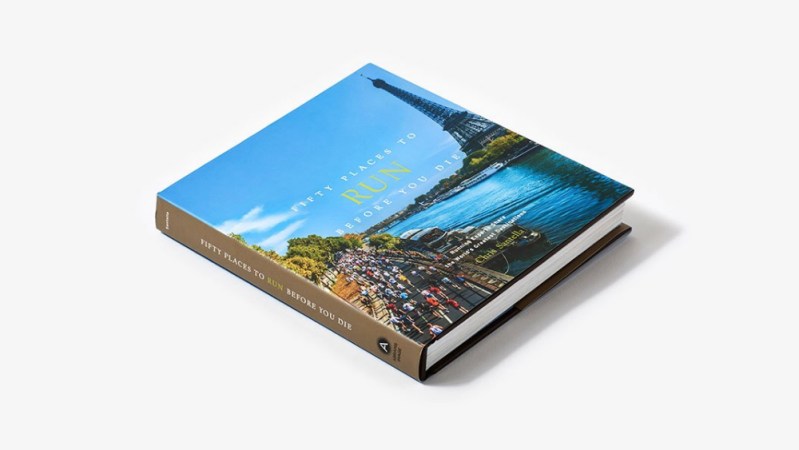 Beyond the range of places and varied types of runs covered in the book, Fifty Places to Run Before You Die also introduces us to a number of unique personalities. In these pages, you'll find interviews with and wisdom from NPR's own Peter Sagal, Olympian Magdalena Lewy, and World Beer Mile champion Corey Bellemare. From these and other runners profiled in the book, you will get tips on how to start your own progress toward distance running, amusing anecdotes about races run in the past, and of course tips on how to run your fastest mile with a belly full of beer.
In other words, even if you never run in a single location profiled in Fifty Places to Run Before You Die, you'll still be glad you read the book before death came knocking.
Editors' Recommendations