A new outdoor-lifestyle focused festival in the Columbia River Gorge shows promise.
"When I sat down and calculated the numbers, I figured out I've spent about 15% of my life living in other countries," said Nomadix co-Founder Zach Helminak.
If there was one reoccurring theme through last weekend's OUTFOUND Series Hood River, Oregon, it was revealing conversations like these from the small, but passionate crowd that made their way to the heart of the Columbia River Gorge. The upstart was an attempt at building a new, connective platform improving on the dated Outdoor Retailer trade show model.
Helminak, his girlfriend, Mia Richter and I chatted for the better part of an hour about the outdoors industry, the value of travel and both of their amazing backstories that have merged into a loving relationship and a towel company that now counts REI and Patagonia among its customers.
Throughout the weekend, I'd have similar conversations with enthusiasts and business leaders who were eager to participate in something new and take advantage of Hood River's world-class outdoor activities.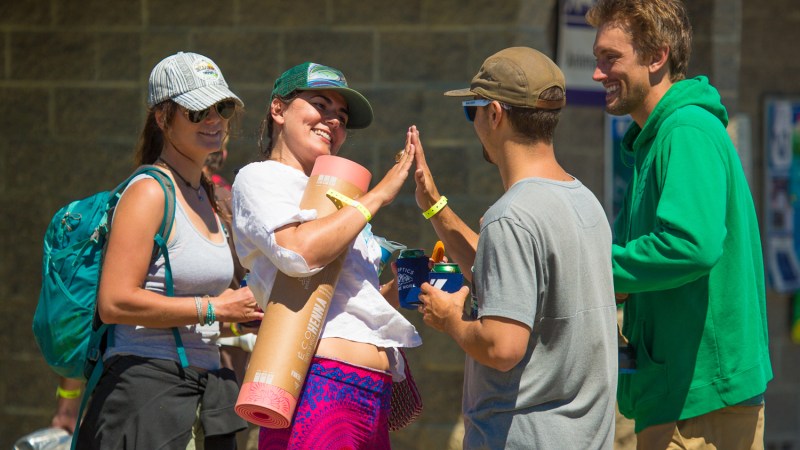 Friday's lineup started with a morning yoga workshop from the ladies of Portland's Flex and Flow (with more energy than anyone should reasonably have on a Friday morning). Not surprisingly given the active attendance, these classes were among the most well-attended events of the weekend.
This is where Helminak and I originally met as he was hawking Nomadix through a giveaway post-class. His company would also be a part of Saturday afternoon's startup competition (something I didn't stay for as a number of scheduling and technical issues meant things were running very late).
The rains held off just long enough for some successful stretching, then tapered out as OUTFOUND's speaker series began. Among the highlights were professional climber Cedar Wright, who detailed a number of his ridiculous journeys, including paragliding off Mexico's highest peak. A few other business leaders spoke about their personal journeys to success as an underlying theme throughout the afternoon.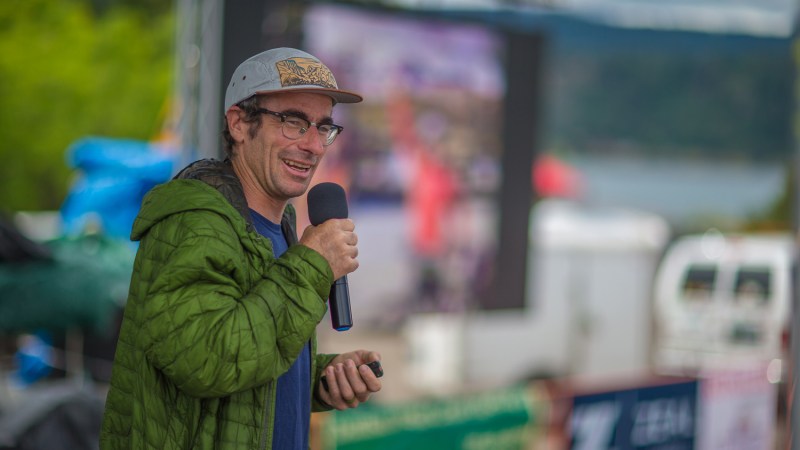 The film about that paragliding adventure, The Fledglings, was one of the more popular shorts shown during Friday night's mini-festival. Several different outdoor sports were represented over an hour of mostly enjoyable cinema.
Saturday started off with more yoga and a quick personal trip to the Hood River Farmer's Market with a special appearance from the best slice of marionberry pie this writer has ever had.
Wright was back for day two's speaker series, giving an interesting talk about his idea and valuation of risk. Nothing puts it more in perspective than a world-class mountain climber judging the danger of a climb that most of us would never do in a lifetime. For the audience, he urged us to take just a little more risk in daily life. Not paragliding-in-Mexico risk, but something just a little more than our normal day-to-day.
The festival also featured a small vendor expo with a selection of small companies tailored towards this overly active and mobile demographic. I spent some time chatting with a few of the companies and drank my fair share of Humm Kombucha throughout.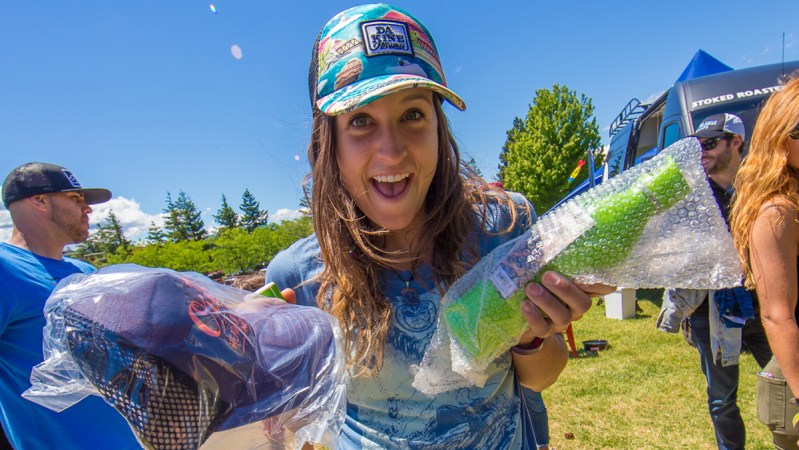 Although OUTFOUND Series suffered myriad technical and scheduling issues (and unpredictability from Mother Nature,) it did show some promise. The crowd was engaged throughout the two days I was there, something much larger events have a hard time doing. There were plenty of opportunities to chat with people living unbelievable adventures around the world in the most casual of settings.
As with any startup, its team will learn from its mistakes and hopefully come back for a second year with tighter programming and equally captivating content.
Photos provided by OUTFOUND Series/ECHOS