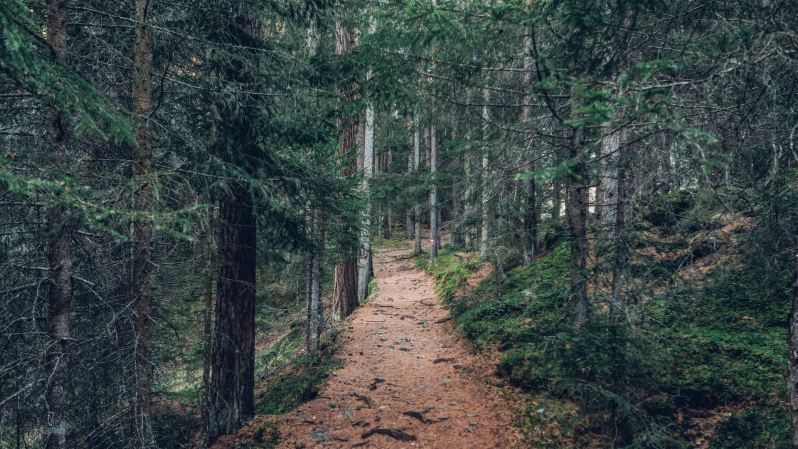 To celebrate Great Outdoors Month and National Trails Day (June 3), Secretary of the Interior Deb Haaland has designated nine new national recreation trails across the United States, adding 340 miles to the National Trails System. These hiking trails, located in Alabama, Arkansas, Georgia, Illinois, Wisconsin, Oregon, Tennessee, Texas, and Utah, offer diverse landscapes and recreational opportunities for outdoor enthusiasts.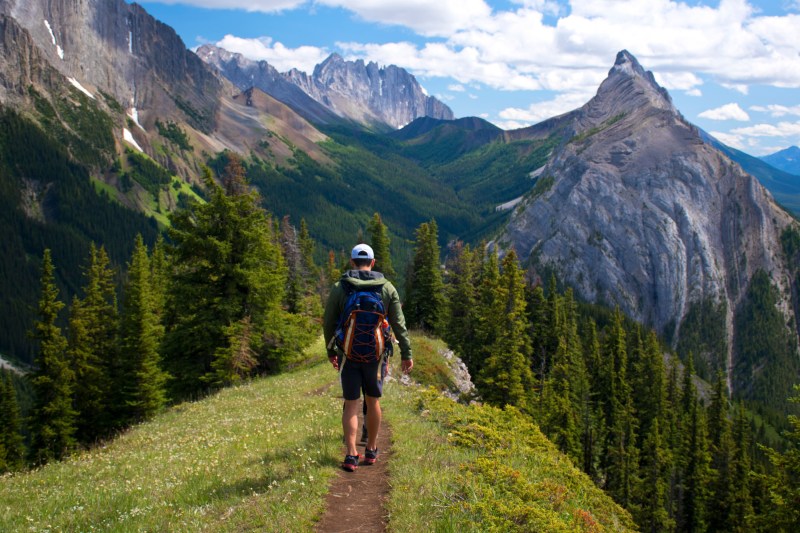 Here are the 9 newest trails to the National Trails System
If you already frequent one of these trails, you will likely see more trail markers, signs, and maintenance staff. Whether you're a hiker, biker, or runner, these newly added trails provide a gateway to explore the breathtaking beauty of the great outdoors. Check them out!
Vernon Bush Garden Trail in Alabama
Nestled in Jackson County, Alabama, the 1-mile Vernon Bush Garden Trail presents an opportunity for residents and visitors to reconnect with nature. With scenic lake views, picnic areas, and a rich variety of plant species, this trail offers a tranquil and ever-changing experience throughout the seasons. Whether you're seeking a refreshing walk or an immersive encounter with nature, the Vernon Bush Garden Trail is a must-visit destination.
Razorback Greenway in Arkansas
As the "Backbone of Northwest Arkansas," the Razorback Greenway stretches for 40 miles, connecting multiple communities. This shared-use trail offers access to local businesses, entertainment districts, world-class art museums, and the stunning beauty of the Ozark Mountains.
Harris Greenway Trail in Georgia
The Harris Greenway Trail, spanning over five miles, is a paved multi-use trail that connects Tribble Mill Park to Harbins Park in Gwinnett County, Georgia. Perfect for recreation and exploring local parks, neighborhoods, and other trail systems, this trail offers a scenic and convenient path for outdoor activities. No matter what recreation you enjoy, the Harris Greenway Trail is a fantastic addition to the National Trails System.
Fabulous Fox! Water Trail in Illinois & Wisconsin
Spanning 158 miles and crossing the borders of southeast Wisconsin and northeast Illinois, the Fabulous Fox! Water Trail is a paradise for paddlers. With over 70 access points, this water trail allows visitors to explore the Fox River. Whether you're a novice or an experienced paddler, the Fabulous Fox! Water Trail promises an unforgettable adventure.
Crown Zellerbach Trail in Oregon
The Crown Zellerbach Trail, spanning 22 miles between Scappoose and Vernonia, Oregon, meanders through the stunning landscapes of the Coastal Range. This mostly gravel trail caters to hikers, bikers, and nature enthusiasts, providing exceptional recreational opportunities to enjoy Oregon's scenic wonders.
Enterprise South Nature Park in Tennessee
Located near Chattanooga, Tennessee, the Enterprise South Nature Park encompasses 70 miles of walking and cycling paths that cater to all skill levels. With diverse terrains and lush woodlands, this park offers solitude and tranquility within close proximity to urban areas. Whether you're seeking a leisurely stroll or an intense mountain biking experience, the trails at Enterprise South Nature Park deliver unforgettable outdoor adventures.
Wilson Creek Trail in Texas
The Wilson Creek Trail in McKinney, TX, is a versatile trail system spanning nearly 10 miles. Along the trail, you'll discover amenities such as playgrounds, a disc golf course, an outdoor fitness court, and more. It's the perfect place to enjoy nature while staying active.
Iron Hills Trail System in Utah
Situated in the captivating landscape of southwest Utah, the Iron Hills Trail System spans an impressive 29 miles on Bureau of Land Management land. Renowned for its exceptional mountain biking opportunities, this trail system also caters to hikers, trail runners, equestrians, and wildlife enthusiasts.
Old Highway 131 Trail in Wisconsin
Nestled in the heart of the Kickapoo Valley Reserve, WI, the 4.5-mile Old Highway 131 Trail is a treasure trove of outdoor recreation opportunities. Whether you enjoy hiking, biking, snowshoeing, or cross-country skiing, this trail has it all. As you explore, you'll also encounter rich Indigenous culture and history.
The addition of these hiking trails to the National Trails System represents a significant milestone in promoting outdoor recreation, conservation, and the appreciation of nature's wonders. We're so excited to explore them!
Editors' Recommendations