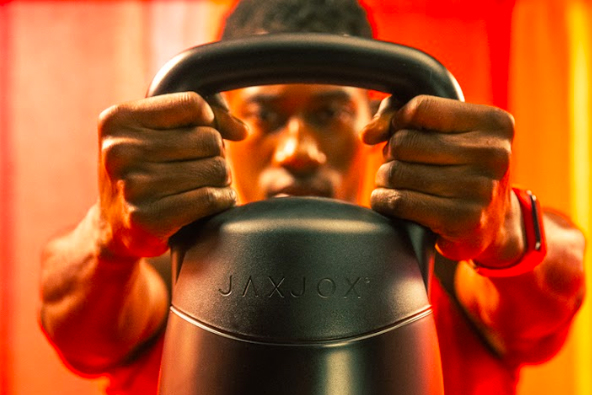 Putting together an at-home gym isn't particularly difficult or expensive. What is difficult and expensive is having a big enough space (or space at all) for all the gear it takes to create that home gym. Adjustable weight benches, bars and weights, dumbbells, a cable machine, medicine ball, exercise ball, maybe a pull-up bar or squat rack — you need an extra bedroom, half a basement, or a modular building solely dedicated to working out.
That might be a bit dramatic, but the thrust of the point is: wherever and whenever you get a chance to streamline and pare down your at-home gym equipment, you should take it. And we recently tried a piece of equipment that can help you do just that.
JaxJox KettlebelleConnect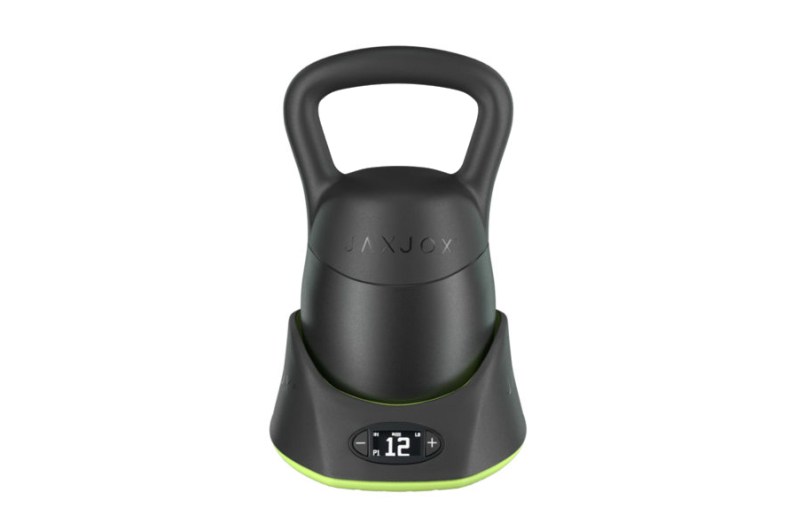 The smart kettlebell from JaxJox, aptly dubbed the JaxJox KettlebellConnect, is a smart kettlebell that takes the weight range of six different kettlebells and puts them in the power of one. Unlike interchangeable weight sets (like our highly recommended Bowflex SelectTech Adjustable Dumbbells), the KettlebellConnect doesn't require any manual maneuvering to change the weight. Instead, this smart kettlebell comes with a base station that features five separate, stackable weight plates that can attach to the handle of the kettlebell in accordance with your desired weight selection. On the smart base, there is a selector button and a small screen showing the current weight of the kettlebell. To increase or decrease the kettlebell's weight, simply press an arrow to the right for more or to the left for less. The weight ranges between 12 and 42 pounds.
And, because this is a smart kettlebell, the KettlebellConnect can, you guessed it, connect with your smartphone via Bluetooth so you can track your weights, reps, and exercises in Jakjox's app, which is perfect for Type-A exercisers, which, admit it, is you, since you're reading an article about how to minimize the space taken up by your at-home gym.
The only downside to the KettlebellConnect that we can see is, unfortunately, the fairly high price. This is where the product violates the "easy to pull together" part of the at-home gym. At $350, even using the installment plan this is a pretty pricey piece of at-home equipment. If JaxJox can bring the price into the $250 price zone, they'd have a piece of at-home gym equipment no dedicated fitness enthusiast could pass up.
To learn more about the KettlebellConnect and JaxJox's lineup of other smart fitness devices, head on over to their official website. And for more info on how to build your own at-home gym on the cheap, check out this guide.