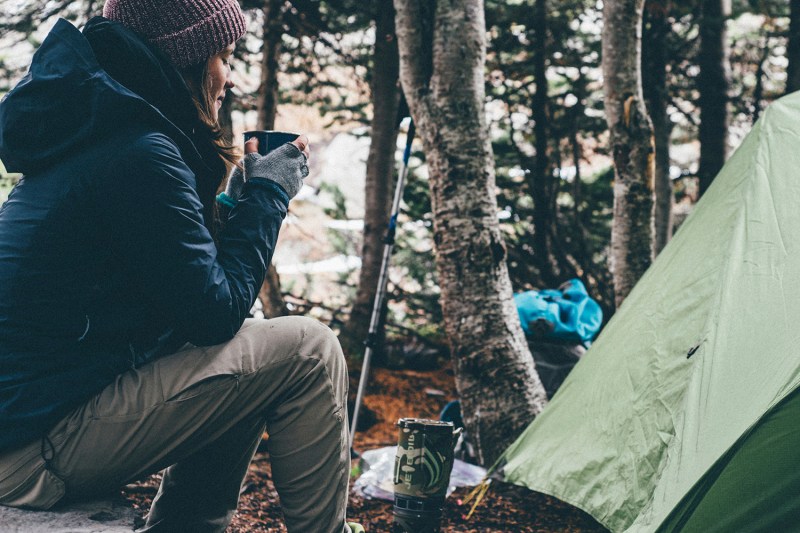 If you enjoy camping, you probably have at least one friend who shows up to a weekend in the woods with nothing but a flint, a sleeping bag, and an aluminum mug. You're probably also familiar with the guy who arrives with a SkyMall catalog's worth of clever outdoor gadgets and gear (and is still setting them all up when everybody else is finishing their s'mores). One is admirable for his hardihood, the other for his resourcefulness. But do you really want to be either of them?
The general rule of camping defines success by an inverse ratio of baggage brought to comfort enjoyed. Whatever you bring beyond the bare essentials needs to really prove its worth through versatility, clever design, and rugged performance.
But the rarest find of all is an essential item that goes beyond what you expect of it.
As it happens, some of our favorite outdoor gear brands have raised the bar on their camping basics. Whether it's an ingenious design tweak or a barely noticeable addition that takes the experience to a new level, these improved camping essentials are guaranteed to up the ante on your outdoor adventures.
Light: Uco Magnetic Lanterns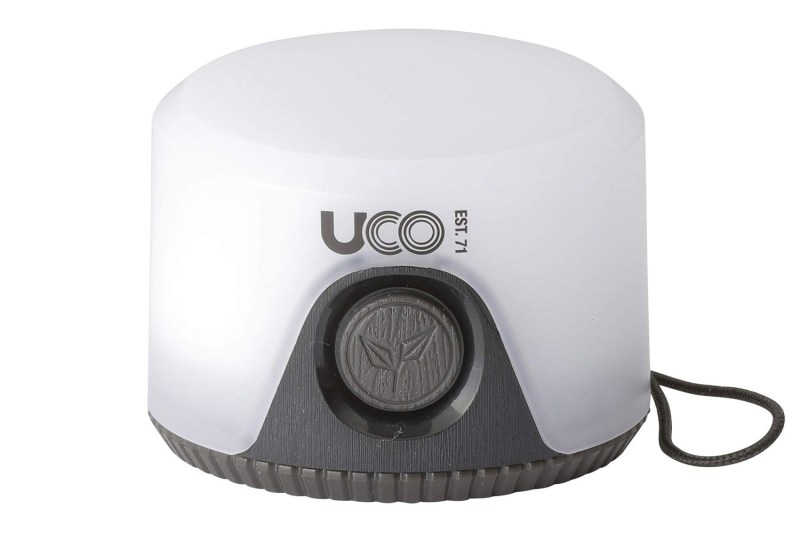 Uco Gear has made outdoor lighting more intuitive than ever with the Hang-Out lantern collection. The compact Rhody+ and tabletop Madrona+ feature magnetic lanyards that make them super easy to attach to tent poles, guy lines, tree branches, or any other surface. The lanterns feature "infinity dials" that let you fine-tune your lighting up to 130 lumens, along with a blue Moonlight mode. Just in case that's not enough for you, these little beauties feature rechargeable lithium-ion batteries, USB outputs, and wood-grain bases that help them blend in with the surroundings.
Sleep: Rumpl Stuffable Fleece Pillowcase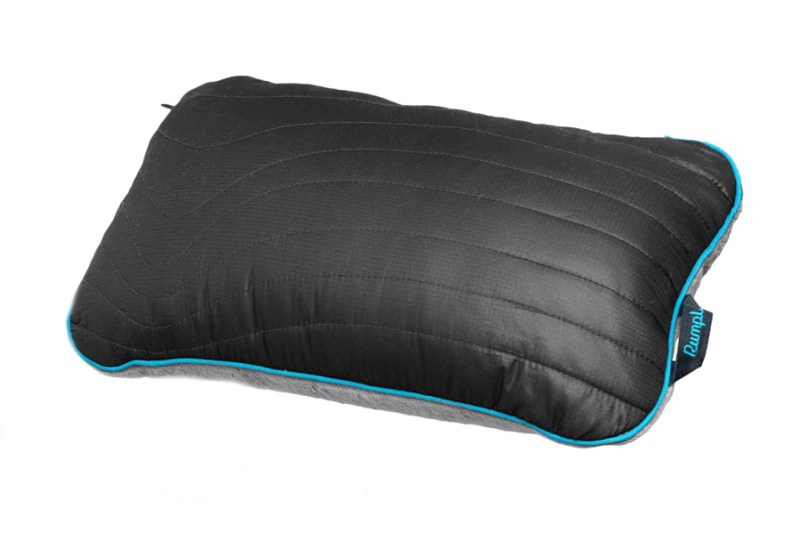 We've long been in love with the Rumpl puffy blanket, which provides the perfect lightweight warmth for outdoor nights. However, the new Rumpl Stuffable Fleece Pillowcase really caught us off-guard with its ingenious practicality. Built with tough ripstop nylon on one side and soft moleskin fleece on the other, plus insulation on both sides, all the case needs is a puffy jacket, a hoodie, or a few T-shirts to become the customized pillow of your dreams. Never again will you have to go backpacking without a place to lay your weary head.
Cooking Gear: Bison Rolling Grill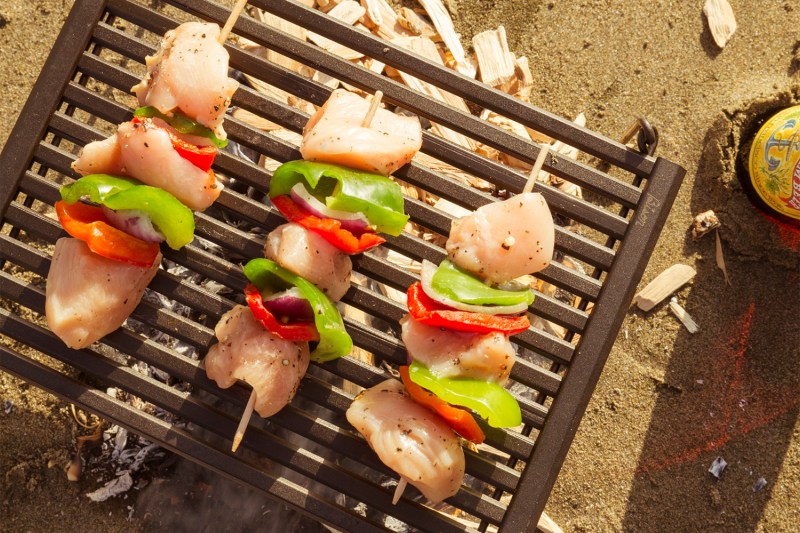 We've seen camping grills that were impressively lightweight and even packed down pretty small, but we've never seen anything like the Bison Rolling Grill . Built from a series of hollow Teflon-coated aluminum rods strung in a chain, you simply unroll the grill, attach the guards on either side, add the adjustable-height stake stands to prop it over the fire, and voila! Your kitchen is ready … and weighs barely over a pound.
Energy: Goal Zero Nomad 5 Solar Panel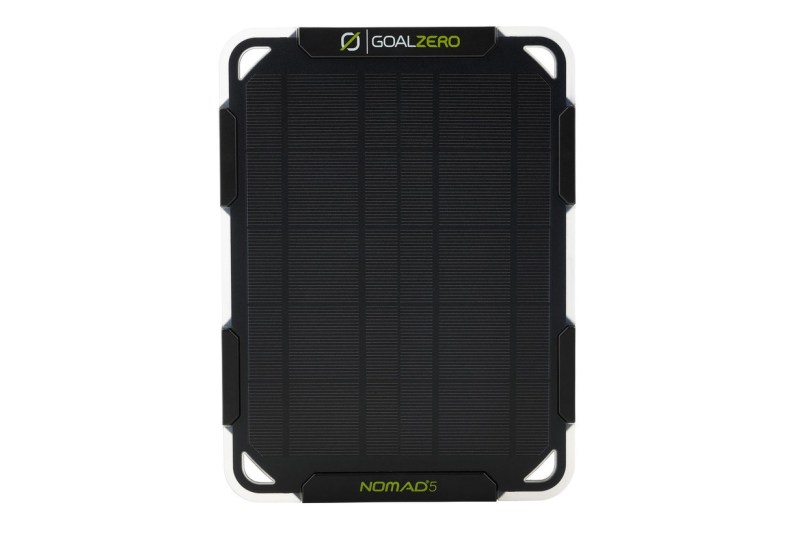 The only thing more obnoxious than being the guy who constantly checks his phone is the guy who brings a giant charging station for the purpose. The new Goal Zero Nomad 5 Solar Panel lets you charge your phone, headlamp, or outdoor speaker anywhere the sun shines. The 12.05-ounce, 5-watt panel clips onto your backpack or positions anywhere with the help of a built-in kickstand. You can even plug in a Goal Zero Flip 12 power bank to store up charge for later.
Tent: Qube Tent
This quirky British import stole our hearts as soon as we saw it on Kickstarter. Not only do these pole-less modular tents pop up (or pack down) in seconds, but they can also be connected through a series of zippered openings at their angles. Simply zip on the Qube's Tunnel connector and you've turned two separate tents into adjoining rooms of an outdoor party pad. The Qube Tent comes in two- and four-person sizes, all of which can be connected with the same size Tunnel, which means you can build a veritable Downtown Abbey of outdoor adventure. You can pre-order your tents now for August delivery.
Editors' Recommendations