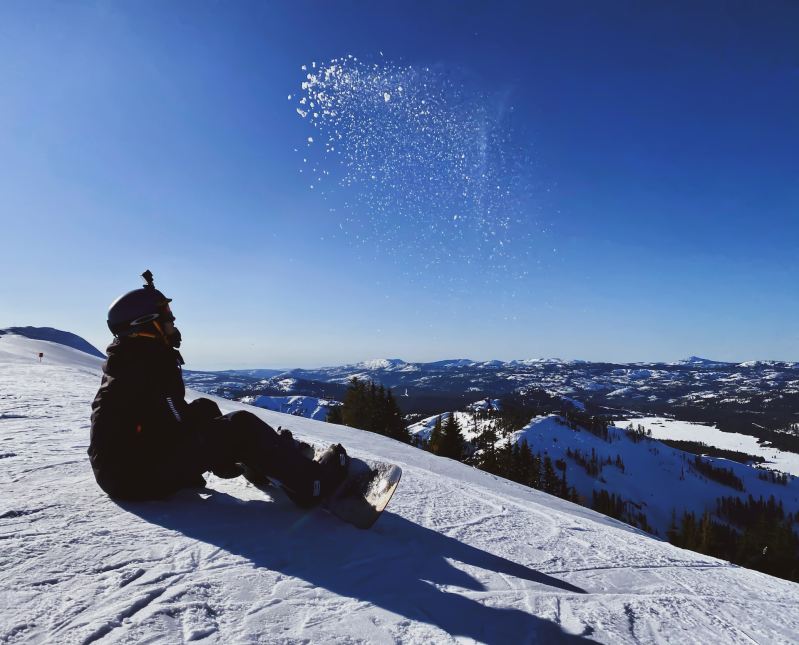 Did it happen if you didn't catch it on film? Nowadays, it feels as though snowboarding and action cameras go hand-in-hand. After all, when cameras can fit in the palm of your hand and editing software is just one of many apps that you have on your smartphone, there's no excuse for coming back from your holiday without some sick footage that just about misses all the tricks you lay down and gets some dodgy near-angles of you bailing hard.
But there had to be a first. There's always a first. And we think we might just have found it. Before you watch this film, I want you to imagine how bizarre this film might be. Got it? Right, multiply that thought by a hundred because this is weird, retro, and exactly what the first-ever snowboarding — or snurfing as it was back then — should have been.
There's a lot to unpack here, so we'll leave the truly bizarre for a moment and focus on what they're riding. These aren't your modern snowboards with high-tech step-on bindings, but the hop-on, hop-off system is even quicker. These early-day snurfers — snow surfers — look more like the mono-ski than a snowboard, with their huge rocker and a technical piece of rope at the nose to give you a little control and stop it diving under the snow.
These pioneers of snurfing and snowboarding were integral to the creation of our sport, but they were also viewed as renegades and turned away from their resorts. Instead of lifts, they would strap on their boots and hike up through deep snow before ripping it downhill. And it wasn't just a straight shred. These guys had control — look at those snake hips and how they weave their turns and even send small drops. Snurfing has experienced a resurgence in the past couple of years, but modern machines look refined and manufactured compared with these homemade snurfers. Technology may move forward, but technique is permanent.
Now that we've looked at that, let's address the weirdest part of this video: these boys are rocking some serious snowboarding gear. While the guy in red looks retro enough — bear in mind this was somewhere between 1968 and 1973, so retro is to be expected — the other snurfer looks like a Boy George tribute act. The checked shirt and windbreaker is a winning combination, but I would be surprised if the bowler hat — I'm not a hat expert; it might be a different style of hat — overtakes modern helmet design any time soon.
This video is weird, it's wild, and it's perfect. It's a display of what snurfing and snowboarding are all about: freedom. These guys were trailblazers of the sport, but boy, am I glad we've moved ahead with snowboarding gear.
Editors' Recommendations