The Ikon Pass is widely regarded as one of the most comprehensive ski passes worldwide, giving skiers and snowboarders access to more than fifty resorts and some of the best snow on the planet. With just a single ticket, you get unlimited access to the sixteen ikon pass resorts, including Palisades Tahoe, Steamboat, and Mammoth Mountain, as well as seven days each at some of the most iconic ski resorts in the US — Aspen Snowmass, Jackson Hole, Alta Ski Area, to name a few. You can also experience skiing in Canada, Japan, and Europe.
Although it pains us to admit it, there is more to a skiing or snowboarding holiday than just the snow. Before you open that email browser to tell us we're wrong, think about this: what would your ski holiday be without boasting about how you had the best line of the day over some après ski? And if you don't get proper rest, what will happen to your riding? We don't know about you, but we're not eighteen anymore and can't jump up after a night on our buddy's sofa, wade through empty cans, and hit the slopes. We need a proper hotel with proper facilities, and these are the five best hotels on offer at US Ikon Pass destinations.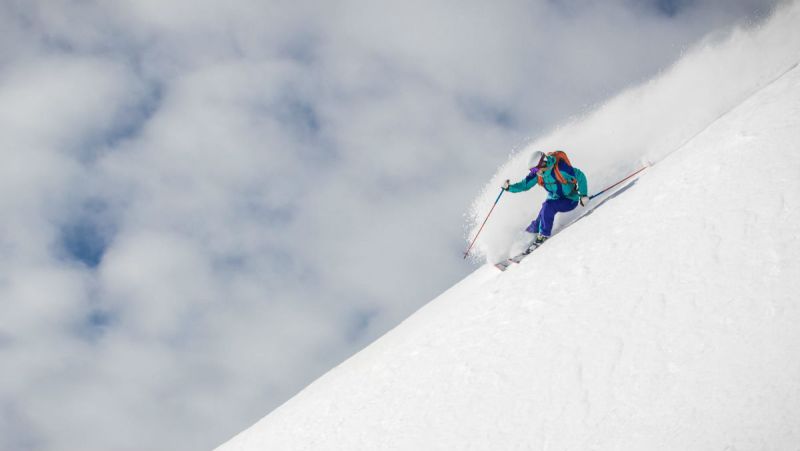 One of North America's most iconic ski lodges, The Cliff Lodge is positioned to give you unparalleled views of Snowbird's ski runs or down the majestic glacial valley carved into the landscape. This ski-in/ski-out accommodation is a short walk from Snowbird's pedestrian village, where you will find bars, restaurants, and ski stores. But perhaps the best part of The Cliff Lodge is The Cliff Spa, with a heated swimming pool, hot tubs, salon services, yoga studios, and a fitness center. In the west wing of The Cliff Lodge is The Cliff Club. These luxury condominiums step it up a notch and are available for groups ranging from two to ten people.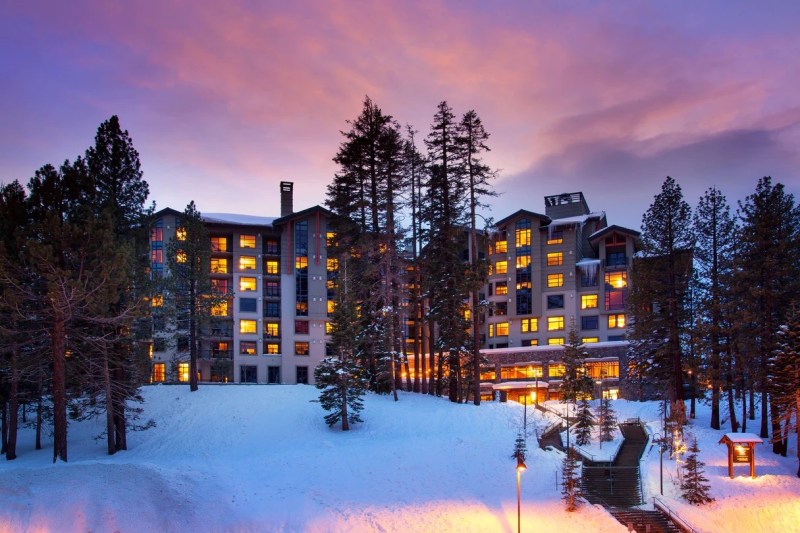 This rustic, elegant hotel is just five miles from the Mammoth Mountain ski area, close enough that the heated outdoor swimming pool overlooks the mountain. The stunning alpine views inside your room will have you planning your turns from the balcony or warming yourself by the fire. There's a fitness center for you to get your sweat on in the evenings or to stretch out aching muscles if you've been shredding hard, as well as an in-resort restaurant. Fancy dining in? Your suite has a fully fitted kitchen for post-ski fuelling.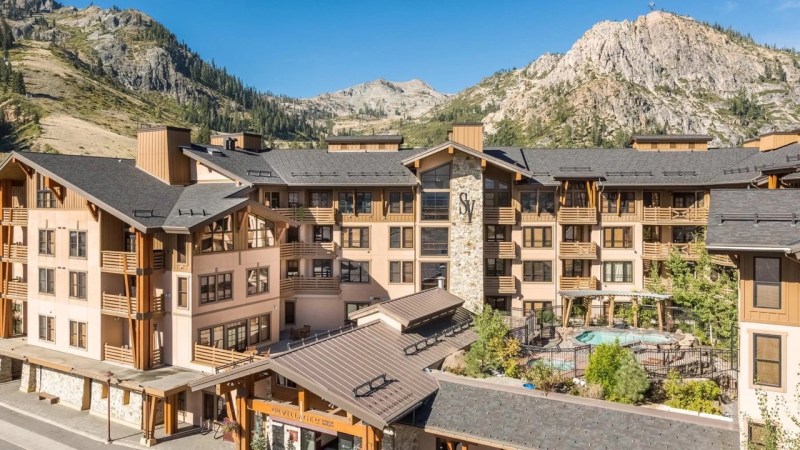 With a choice of standard or premium rooms, you can guarantee comfort and relaxation after skiing in The Village at Palisades Tahoe. Each unit is privately owned, giving them their own feel, decorations, and furnishings; it's a home-from-home. Most units are fitted with a gas fire and have private balconies, with the premium rooms furnished with fully equipped kitchens. In the evenings, you can choose one of eight outdoor hot tubs to relax in, along with a fitness suite and billiards lounge. The best part is that this is just moments from the ski lifts.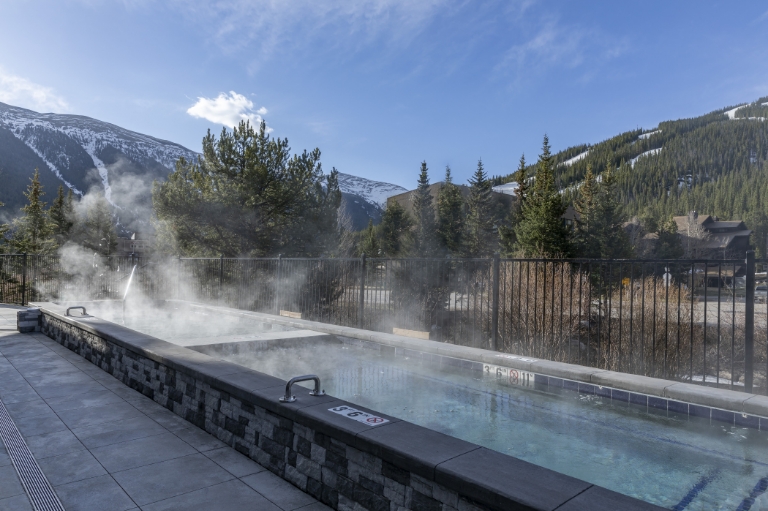 Just minutes from the ski lifts and the Center Village of Copper Mountain, this hotel is ideally located and set up as a base to rip one of the most popular mountains on the Ikon Pass. The rooms are furnished in a minimal and modern way, with class and comfort extending into the hotel's communal lounges. You can relax in one of Cambria Hotel's heated outdoor pools or around an outdoor fire pit while looking over your day's ski area in the evenings. Alternatively, get your sweat on in the hotel's fitness suite or have a drink at Element 29 — check out the periodic table if you're not sure why it's called this — bar and boutique.
Ski-in, ski-out luxury at one of the world's most renowned ski resorts, Viceroy Snowmass represents the height of comfort for a ski or snowboard holiday, surrounded by majestic alpine peaks. Whether you choose studio accommodations with bespoke fittings, a fully fitted residential suite, or a three-bedroom penthouse, you'll get a convenience kitchen, mountain views, and plenty of other high-level amenities to keep you comfortable and rested. The Viceroy Snowmass has on-site restaurants, including an al-fresco dining option so you can soak up more of the mountains. There's nightlife, a fitness suite and spa, and a pool with hot tubs. The only challenge about this hotel might be tearing yourself away to get some skiing done.
Bonus: Higashiyama – Niseko Village, Hokkaido
If you've never experienced Japow, make this the year you do. The Ikon Pass gives you seven days of riding at the Niseko United ski area, with over two thousand skiable acres and nearly twelve miles of backcountry skiing. The Higashiyama sits in the mountains, offering rooms and suites as elegant as the views around them. The focal point of the Higashiyama is the Onsen — a traditional Japanese hot spring bath renowned for its healing power and purity — which includes both indoor and outdoor baths overlooking the mountains. There is also a fitness suite, just in case a day of shredding neck-deep powder isn't enough exercise, and traditional Japanese food is on offer.
Editors' Recommendations