There was a time in the history of this great nation when a gentleman would sooner step outside without pants on his shanks than without a hat on his head.
Unfortunately, by the twilight years of the 20th Century, the hat faded from ubiquity to a status nearer to the anachronistic. It was a sad time for hat lovers and the not-so-hirsute-headed alike. But today we're seeing something of a renaissance when it comes to hat-wearing, though largely among specific subsets of society cough-cough-hipsters.
There has always been once place, however, where the hat transcends the dictates of style: the Great Outdoors. From the fisherman to the camper to the hiker, any dedicated outdoorsman will tell you his hat is one of the most important components of his gear.
Good hiking hats should be able to keep your face and neck protected from the sun, your head dry even during driving rains and should be able to help keep you warm or cool depending on the climate.
Perhaps no activity merits the use of a truly great hat like long-distance hiking: long hikes can take you through varied terrain and temperatures and can see the weather shift time and again. That means you need a hat that's ready to perform no matter what you encounter along your trek! And as you might have guessed… we're about to share a few of our favorite hiking hats with you.

As the name suggests, the Ultra-Adventure Hat from Sunday Afternoons is built for the ultimate outdoor escapade. With its UPF 50+ sun rating, six inch neck cape and crown ventilation, this accessory is guaranteed to keep you cool and protect you from the elements. Plus, it's completely water and stain resistant, which means it'll survive whatever nature throws at it.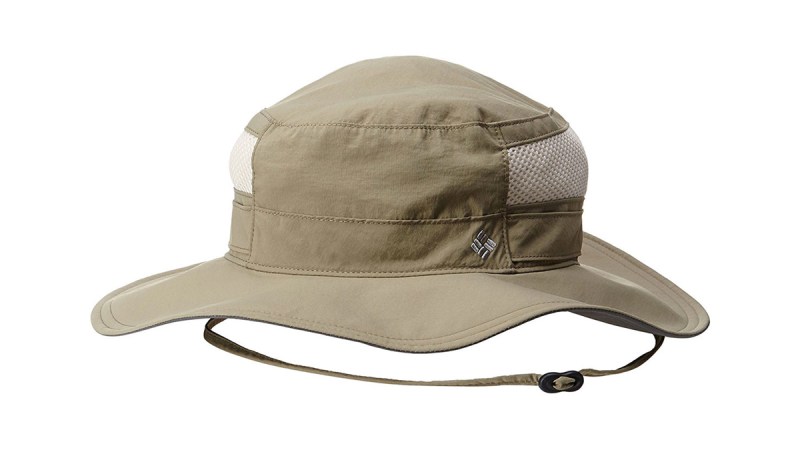 If you're looking for a basic, reliable hat that will keep the sun off your head and that lets a cool breeze blow across your scalp, this is a fine choice. It's the hat you picture when you think about hiking: no bells and whistles, but a decent price point and quality materials. We recommended it last year and it's still a solid choice. Take it on the trails, take it fishing, take it camping; the Bora Bora Booney II is a fine starter hat indeed.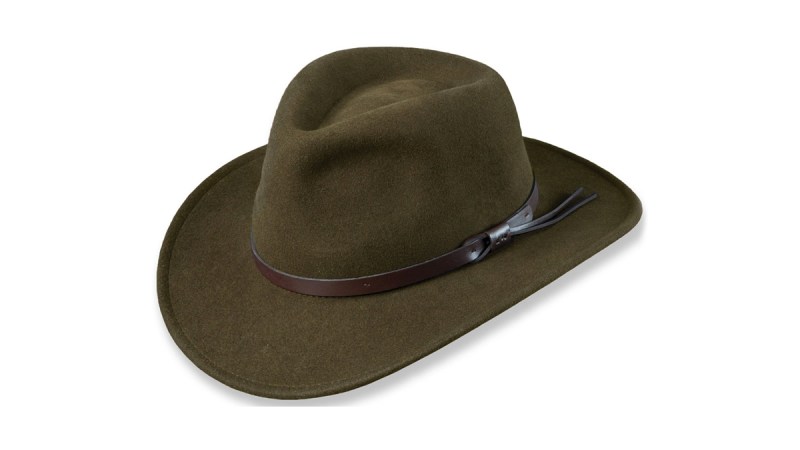 It's always a challenge to look good while keeping the sun out of your eyes on the trail. This cowboy-style hat is completely crushable (as the name suggests) to pack into luggage and is built with a twill interior headband for an itch-free experience. The brim extends out just under three inches to provide optimal coverage and protection – not too little, not too much. It's a looker and a relatively good deal as well.
The LTM6 Airflo Hat from Tilley is about as classic a hiking hat as you're likely to find. Not only does it effectively block out 98% of the sun's harmful rays, the hat's soft band wicks moisture while its stiff brim keeps rain off your face and neck. An added bonus? Tilley guarantees for life that their hats will not wear out, shrink or fall apart!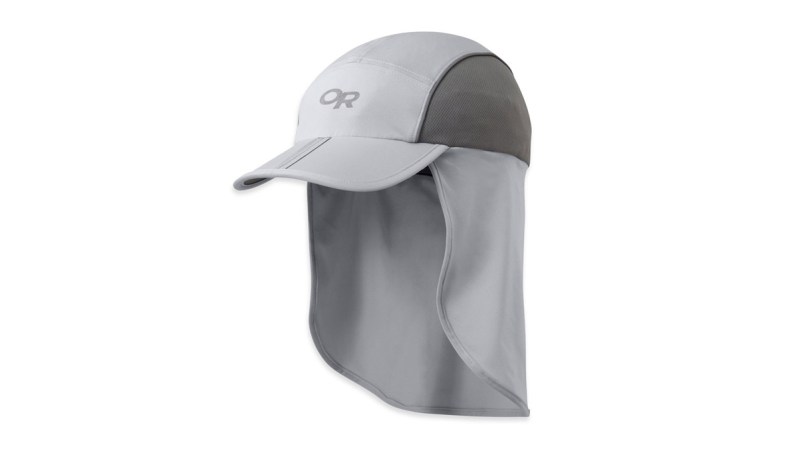 Back in the more traditional front-bill world, this hat is actually designed to wick away moisture. It's optimal in any environment – the desert, mountain, glacier, you name it. The back shield is built in and the whole thing is made of soft materials that can easily tuck away in any bag. It's not going to win any fashion awards, but it's completely functional and you'll be the one back at the trail head with cool and fresh skin.
Editors' Recommendations