A hard, reliable, compact blade is the cornerstone of any good EDC (everyday carry) setup. Whether it's for slicing open your daily Amazon delivery, cutting up a roast beef sandwich, or taking down ninjas on your morning commute, a pocket knife is a practical, versatile, and essential tool. Flipper knives, in particular, provide great all-around utility. They're lightweight and easily pocketable but deploy instantly with the flick of a finger. If you're looking to upgrade your EDC, here are our favorite flippers that any man would be proud to add to their everyday carry.
The James Brand — The Carter
With its catalog of beautiful, one-of-a-kind knives, Portland-based The James Brand is a perennial favorite here at The Manual. Every TJB knife balances simple, minimalist utility with a modern, rugged aesthetic. The Carter is a perfect addition to any EDC. The VG-10 stainless steel blade is corrosion-resistant and features a slide-lock mechanism to ensure it stays open when you need it. The design is also slim and lightweight, so it rides neatly in your pocket or on your hip. Plus, a thumb disc makes it fully ambidextrous, so it flips open lighting fast when needed.  
Benchmade Mini Barrage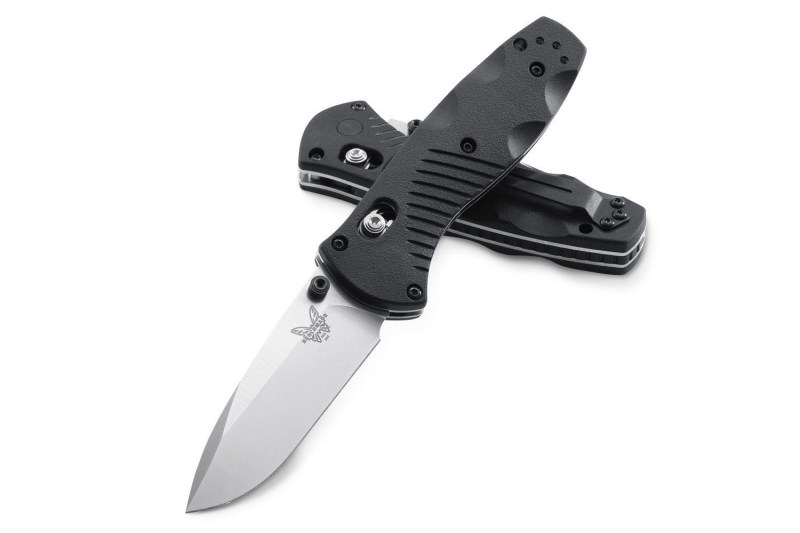 Few knife companies so deftly balance everyday use with military-inspired good looks like Benchmade. That's why the brand is a perennial favorite here at The Manual. We're hard-pressed to pick just one to carry, but the Mini Barrage makes a great addition to any EDC. The first of the company's knives to feature the Axis Assist mechanism, it deploys quickly and easily with just one hand. It weighs only 3.4 ounces and measures less than 7 inches long when open, so it's plenty compact to keep in your pocket or on your hip. It's also customizable with a plain drop-point or serrated drop-point blade — your call.
Gerber Fastball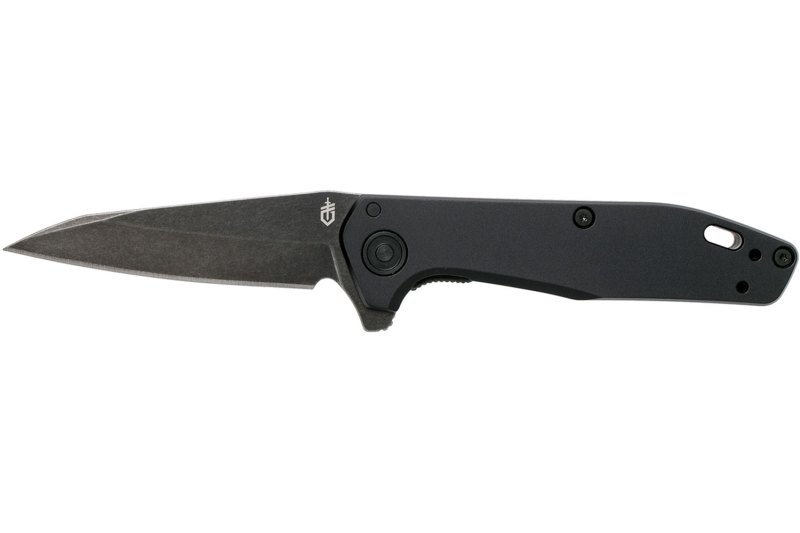 We've showered Gerber with plenty of love in the past — and with good reason. The company has a solid track record of producing affordable, durable, well-designed knives, and the Fastball is no exception. This American-born EDC flipper features a 3-inch S30V Wharncliffe blade with a handsome black oxide coating. Integrated B.O.S.S. (that would be "Balls of Stainless Steel") ball bearings guarantee smooth, consistent, one-handed deployment that's as easy as flicking a lightswitch. Plus, the removable, three-position pocket clip provides for ambidextrous carry.
Emerson Knives CQC-8 Flipper
Emerson Knives has a loyal following among hardcore survivalists, tactical blade enthusiasts, and even Britain's SAS Regiment. The brand's CQC-8 has long been regarded as the best folding knife Emerson has ever designed. As the name implies, the CQC-8 Flipper adds a flipper tab to the mix for rapid deployment via flip, wave, or thumb. The 3.9-inch up-swept-saber-style blade is ideal for camping, hunting, patrolling, or whatever you're into. To let the world know you mean business, customize it with a serrated blade and a black skull lanyard for around $20.
Spyderco Sliverax Carbon Fiber Flipper Knife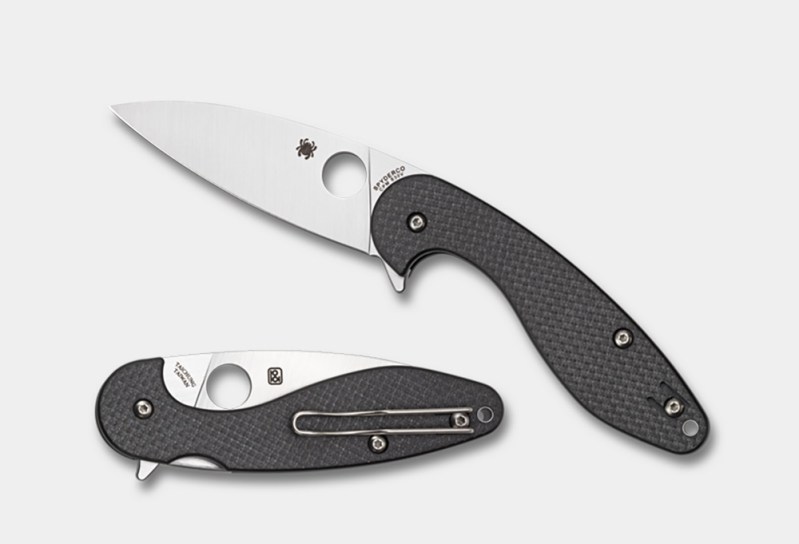 Spyderco is well-known as a maker of no-nonsense, tactical gear worthy of the U.S. military. The Sliverax elevates the company's standard EDC knives as the first to combine a compression lock mechanism with a flipper-style opener. With the company's trademark Round Hole and index finger flipper, the drop-point blade deploys swiftly with just one hand. The 3.48-inch blade boasts a full-flat grind for improved edge geometry, while a negative blade-to-handle arc provides for better leverage and swifter opening. The slim, advanced design offers structural rigidity and ensures the knife is pocket-friendly. A reversible deep-pocket wire clip allows the user to configure for tip-up carry in either a left or right pocket.
Zero Tolerance 0450CF Folding Knife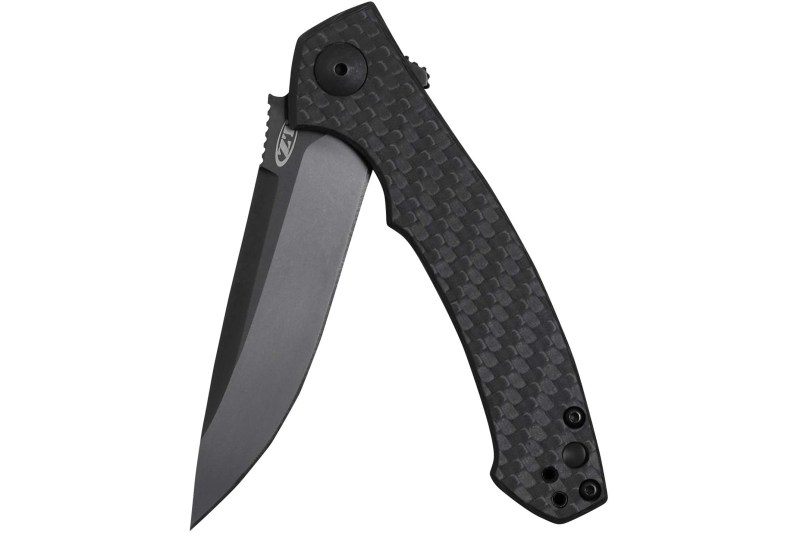 Another favorite among EDC aficionados, Zero Tolerance's entire line of knives is designed for hardcore use. The 0450CF is a compact, lightweight solution with a smooth KVT ball-bearing mechanism that opens almost instantly with the flick of a finger. The 3.25-inch S35VN stainless steel blade is ultra-hard and resilient with exceptional edge resistance, so it's ready for repeated use and abuse. The blacked-out design features a titanium and carbon fiber handle with scales and a DLC-coating for enhanced performance. It's handsome, tough, and versatile — an ideal gift for everyone from hunters and avid outdoorsmen to law enforcement and military personnel.
Don't forget to complete your EDC kit with some of the best new everyday essentials for men.
Editors' Recommendations