Let's say you've just bought your first house or townhome. You've been busy getting it set up the way you like it, even if it's meant just staying home for the time being. After you've outfitted your place with some of the best quality furniture brands and optimized your bedroom to create a sleep sanctuary, your house will start to become a nice place to be. Inevitably, though, you'll start to look outside to that barren wasteland of a backyard of yours. Perhaps a good first step would be to start from the ground up, literally, by learning how to grow a lawn and taking care of it with some of the best yard care products. Eventually, you'll want to outfit your yard with furniture and decorative pieces that help transform it into another living space. A place you'll want to stay in for long periods of time, basking in the sunlight. That's what we're here for. Read on for our favorite backyard gear.
Dine Al Fresco
Article Lagora Dining Set
Featuring a solid wood frame built from FSC-certified Eucalyptus, the Article Lagora dining set would be a handsome addition to your patio or porch. Over time, it will age naturally to soft gray color, adding a nice, homey, lived-in feel to your space. With six cushioned chairs, you can plan on having plenty of nice meals with your close friends.
Create an Instant Patio with Interlocking Deck Tiles
Bare Decor Solid Teak Wood Interlocking Flooring Tiles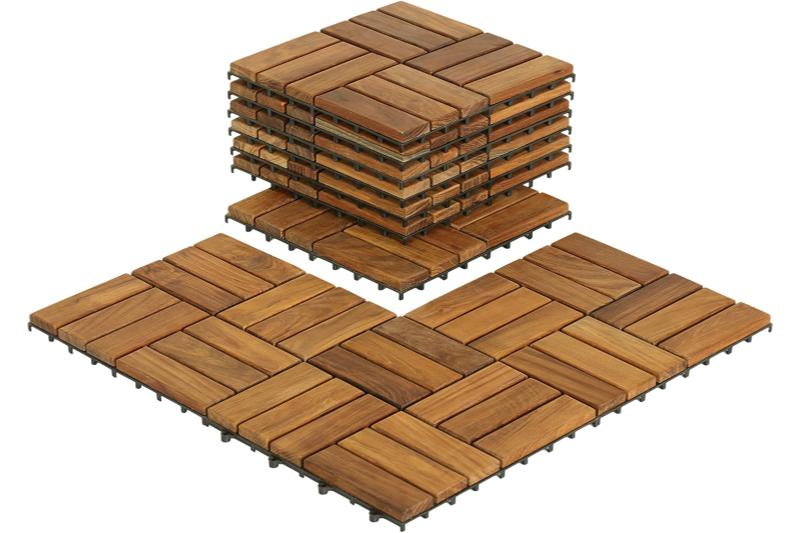 Pouring a brand new concrete slab or building a wooden or composite deck would be fantastic, but might be out of your price range for the time being. Get a similar effect by laying down some classy interlocking pavers like these Teak examples from Bare Decor. Included in the package are 10 12-inch by 12-inch tiles, and you could buy additional packages if you have more space to cover. You won't need tools to install these, and teak is naturally rot-resistant and long-lasting.
Gather Around Like You're in a Campsite With a Fire Pit
FlameGenie Wood Pellet Fire Pit Stainless Steel
Perfect for your makeshift campsite in the backyard, this easy-to-handle, clean-burning FlameGenie Wood Pellet Fire Pit Stainless Steel produces a larger flame, more heat, and longer burn times while making minimal ash and requiring less cleanup. This product guarantees maximum enjoyment as it utilizes a gravitational afterburner system that minimizes smoke or holes in fabrics from sparks.
Enjoy a More Private, Shaded Space with a Pergola
Sunjoy Soft Backyard Pergola
Pergolas are a nice addition to any backyard. They add shade in the summertime so you can use your backyard for more of the day. They give you a cozy little nook in which to set up a dining table and chairs. Additionally, they can serve as a trellis for plants to grow on, adding beauty to your backyard space. The Soft Backyard Pergola from Sunjoy is a steel-framed pergola with modern aesthetics. Easy to assemble and made from rust-resistant materials, it'll be a great addition to your yard.
Add Privacy and Wind Protection with an Awning
Sunseen Double Side Awning
There's a chance you might've bought your first place in a small, tight neighborhood with nosy neighbors. While you're waiting for your newly planted privacy hedges to grow in, you might want to consider a retractable awning to add some privacy to your patio space. The Sunseen Double-Sided Awning is composed of two roughly 9-foot by 5-foot retractable fabric panels and three support poles. It's easy to set up when you want to have a private dinner.
Center the Space with an Outdoor Rug
Rugshop Geometric Bohemian Indoor/Outdoor Area Rug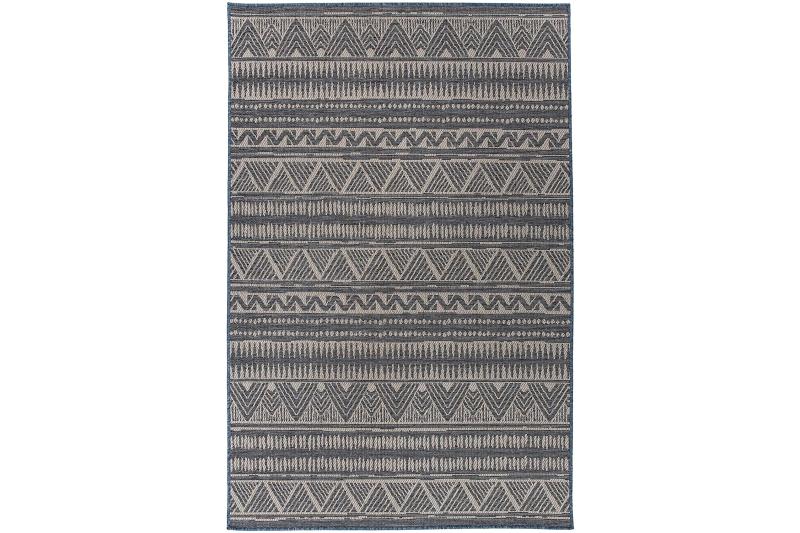 Do you remember what The Dude said about the rug in his home? Right, it tied the room together. While you may already have a sweet rug in your living room, it probably wouldn't last too long if you moved it to your patio. That's where a purpose-built indoor/outdoor rug like the Rugshop Geometric Bohemian Rug comes into play. Made of synthetic polypropylene, it won't decompose like a rug made from natural materials will. It'll really tie your yard together (just be careful of the nihilists).
Give Your Guests a Cool Place to Sit
ResinTEAK HDPE Modern Adirondack Chair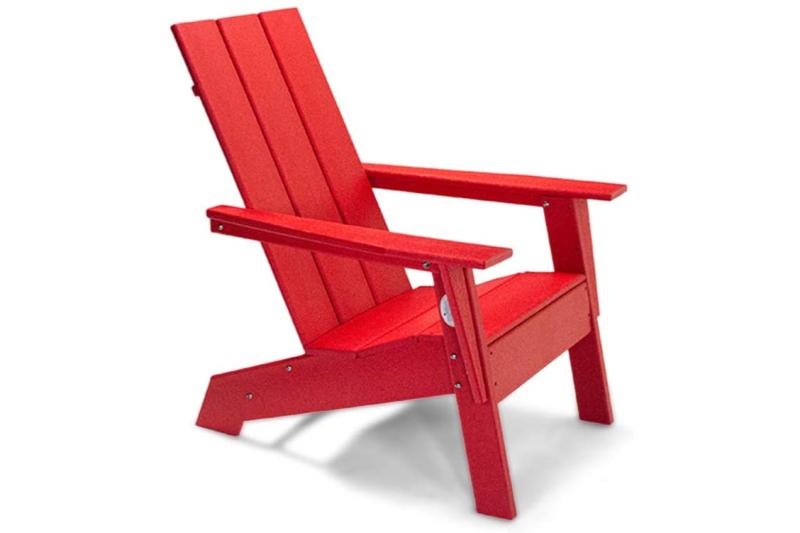 Classic Adirondack chairs are considered classics for a reason — they're supremely comfortable, sturdy, and handsome. Departing from the well-known silhouette, though, is this modernized version from ResinTEAK. Featuring contemporary lines and built from long-lasting HDPE polymer, it'll be a good-looking addition to your backyard for years to come.
Swing the Day Away with a Hammock
Mainstays Striped Hammock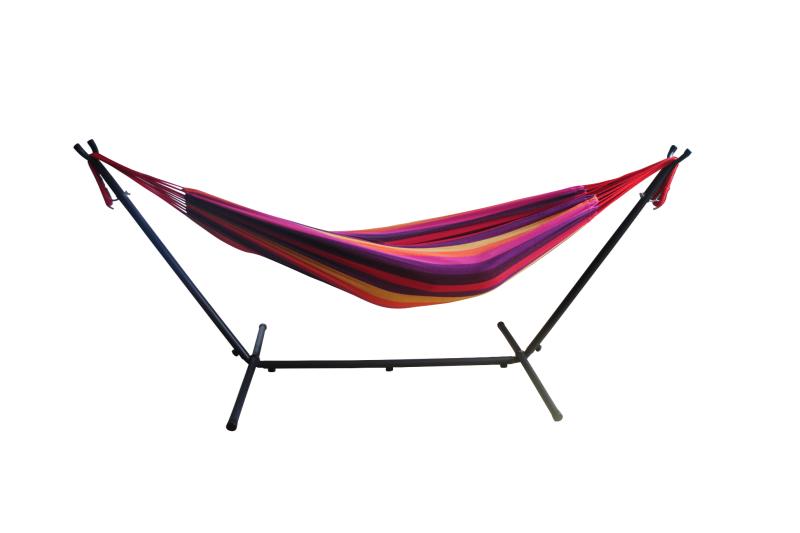 A hammock might just be the ultimate representation of what it means to relax in your backyard. With the Striped Hammock from Mainstays, you don't even need trees in your yard to attach it to. The included stand is plenty sturdy and will support anything up to the hammock's maximum weight of 450 pounds. It includes a carrying case, too, in case you ever felt the need to take your hammock to a local park. Imagine yourself lounging away a weekend afternoon in your very own hammock, the dappled sunshine illuminating the pages of the book you're reading. Sounds nice, right?
A Fire Pit That Won't Get You All Smoky
BioLite FirePit+ Outdoor Smokeless FirePit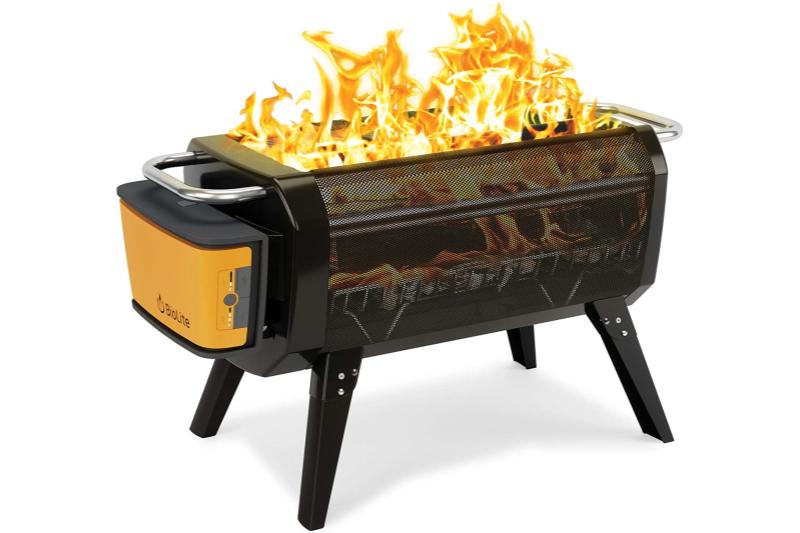 Biolite is a neat little company that we've had an eye on for a while. Their first product was a small wood-burning camp stove that could effectively charge small electronics as well. The Firepit+ is a scaled-up version of that. Patented airflow technology and mesh sides mean that the fuel combusts almost entirely, leading to low levels of smoke and ash. It can use multiple fuels as well, including wood and charcoal. The included 10,400mAh battery pack (used to power a small fan in the airflow system) can power your fire for up to 24 hours and is solar or USB rechargeable.
Add Some Mood Lighting
Addlon Outdoor Vintage String Patio Lights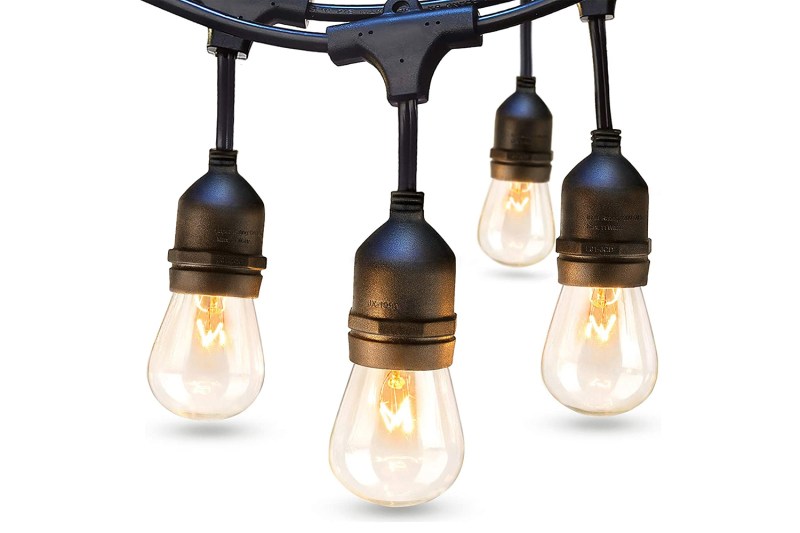 There is perhaps no greater way to add ambiance to your backyard than with decorative lighting of some type. Sure, you could hard-wire in lights throughout your yard, but why go through the effort right now? Decorative string lights like this set from Lights by Night are an easy way to add some sparkle. This set comes in a 48-foot length and can be linked with multiple other strings of up to five strands if you've got an absolutely gigantic backyard.
Editors' Recommendations