Although it can be highly competitive, for many, golf is supposed to be relaxing above all else. When you hit the links, the stress of work or family life can melt away, and you can focus on the simple goal of getting your ball into the hole. Unfortunately, that task can become a lot more difficult when you're lugging around more clubs than you actually need and sweating through your awesome new golf outfit in the process. We all know that different clubs are designed for different scenarios, and it makes sense to be prepared for basically anything when you start a game. If you're feeling like your golf bag has too many clubs in it, these are three we know you can ditch.
You don't really need the 3 wood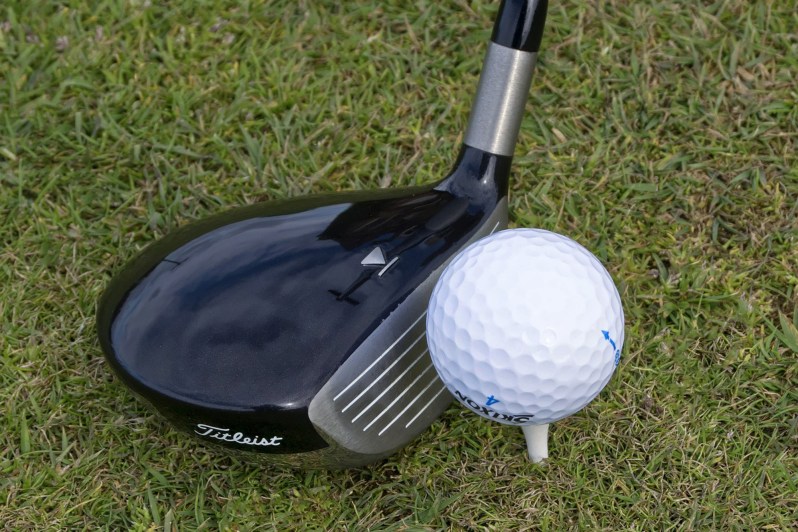 Unless you're one of the best golfers in the world, the 3 wood is almost never going to be your optimal choice. Instead, opt for a hybrid club that's designed to be the best of what both woods and irons have to offer. A hybrid is a much more forgiving club, and it can give the same distance as the 3 wood while being much easier to hit. If you don't already have a hybrid club, then you should get one, which really makes this more of a swap than a removal. The hybrid will work for other swings as well and will almost certainly reduce the number of clubs you need in the long run.
Ditch your high-loft wedges
High-loft wedges may seem like they come with an advantage, but they take a lot of skill to actually master. Most players only need a wedge that goes to about 57 or 58 degrees because above that, it becomes quite difficult to get the amount of distance you actually need out of the club. What's more, if you're someone who is skilled enough to use a high-loft wedge, you can likely make do with the lower-loft wedges just as well. In essence, high-loft wedges that are over about 60 degrees are a club that almost no one needs to substantially improve their game. If you're a typical casual golfer, you probably aren't good enough to use it, and if you're great, then you don't need it.
Long irons aren't worth the trouble
Another example of a club that's far more trouble than it's worth, a long iron that's anything over about a 4 simply isn't worth any reward you might think comes with it. Like the earlier clubs on this rundown, long irons are hard to hit, and a hybrid club will likely work just as well without being nearly as finicky. If you're the kind of person who carries around a number of irons over 4, this one tip will make your golf bag quite a bit lighter. You may balk at the idea of using a more modern invention like the hybrid club, but you'll be shocked by how much better it ultimately makes your game, even as it lightens your golf bag at the same time.
Editors' Recommendations