Climate Neutral certifies companies that have offset 100% of their carbon emissions. Founded in 2018 by Peak Design and BioLite, the organization now has over 90 brands measuring 2019 carbon emissions. Watch for tags and clothes and the Climate Neutral logo on websites in 2020.
But just buying carbon offsets to cover every single carbon emission in their supply chain isn't enough. The whole process starts with measuring the emissions that take place and committing to a plan to reduce that number.
By Earth Day on April 22 each year, every brand will have measured their carbon emissions, committed to a reduction plan, and purchased offsets that plant trees and fund sustainable energy projects.
These are 10 of our favorite brands you'll see proudly bearing the Climate Neutral certification for this year.
You can always check the Certified Brands page to see if your favorite brands are on there. And it's never a bad idea to write said brand and politely let them know you require them to certify in the near future.
Sunski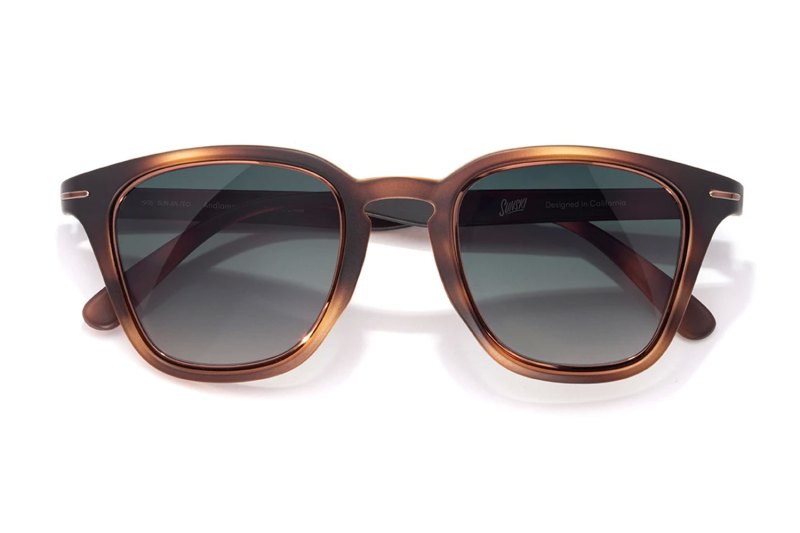 Cheap sunglasses are, well, cheap and expensive sunglasses cost way too much for what you are getting. The founders at Sunski started creating special bowls for chips and salsa but after realizing it would be hard to expand that business, sustainably re-creating rad Aussie sunglasses was next on their list.
Sunski sunglasses are stylish shades with replaceable polarized lenses. The packaging is completely recycled with no one-time-use plastic. The brand's SuperLight recycled resin frames are strong and light and made from plastic destined for a landfill in the U.S. They're members of 1% for the Planet and have donated over $150,000 so far.
Rumpl
After being stuck in the woods with a car that wouldn't start, the founders of Rumpl had nothing to do but talk about bedding. Inevitably the question of gear came up. We have high performance, lightweight blankets for camping but not for at home. So they made one.
Building on the success of the Original Rumpl blanket with synthetic fill, they've created the NanoLoft Puffy blanket, which mimics the loft of down. Tiny recycled synthetic clusters loft quickly, holding in the warm air. The DWR coating on the outside repels stains, spills, and odors. Perfect for around the campfire. Or the living room. Or the beach.
Miir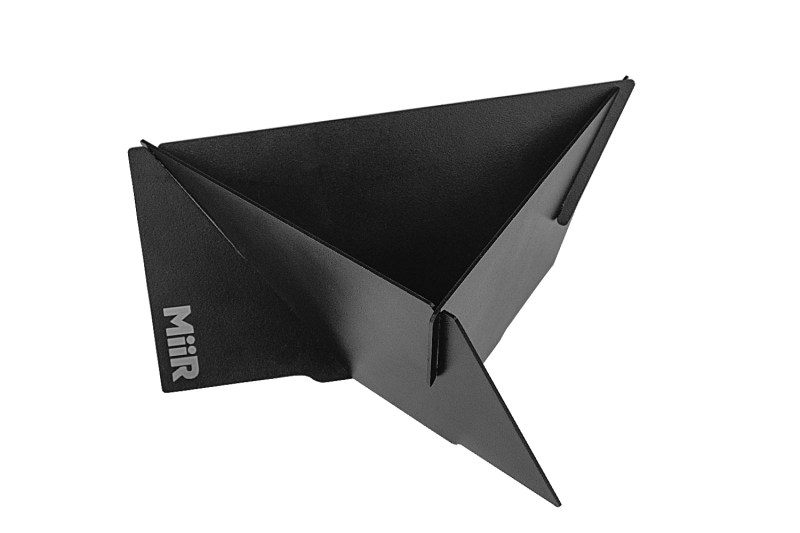 Miir started when founder Bryan Papé nearly died skiing. After contemplating what people would say at his funeral, he decided to build the rest of his life around transparent giving. As a skier, mountaineer, and passionate outdoorsman, building quality, sustainable outdoor gear only made sense. Bryan and Miir help to address the world's plastic epidemic with drinking bottles, tumblers, and growlers that last a lifetime. A Give Code comes with every purchase to track the nonprofit donation.
Their tumblers, travel mugs, and camp cups are made from 18/8 stainless steel that doesn't transfer flavor and doesn't give any metallic taste. BPA-free plastic press-fit lids keep everything in your cup. Thermo 3D vacuum insulation keeps everything hot or cold. Their new Pourigami coffee dropper is three 18/8 stainless steel panels that lock together with machined grooves, yet only weighs four ounces. Perfect for making a nice hot camp coffee.
Lifestraw
Lifestraw started with one product and a goal to make contaminated water safe to drink anywhere in the world. The company works with consumers, governments, and donors to create and deliver as many water filters as possible to developing countries and areas in need.
The Original Lifestraw is literally a straw with an impressive water filter inside. Drink from any lake, river or puddle and rest easy knowing Lifestraw is a world leader in water filtration. The filter has an unlimited shelf life, can filter 1,000 gallons of water and weighs just two ounces. It can be a lifesaver tucked in a backpack or the back of the car.
For every Lifestraw sold, a child in a developing country gets a year of safe water to drink.
Klean Kanteen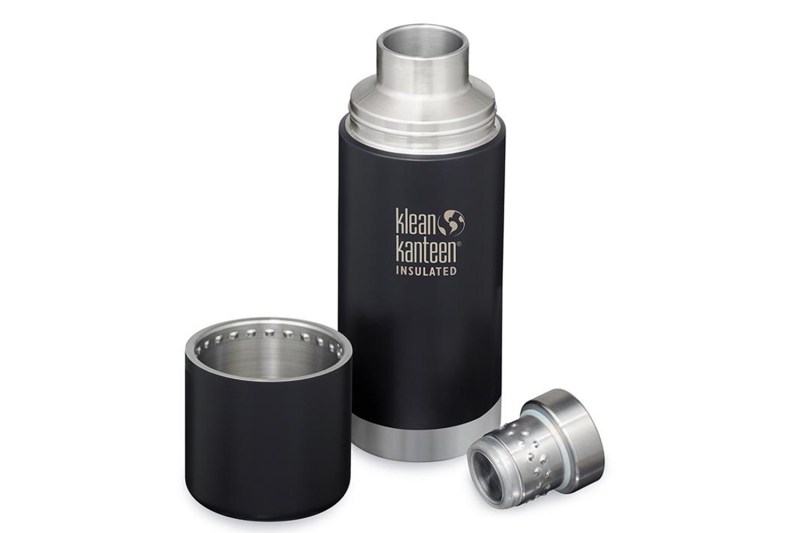 Klean Kanteen has been making reusable stainless steel drink bottles since 2004. Brother and sister founders Jeff Cresswell and Michelle Kalberer wanted a non-toxic solution to the single-use water bottle issue we've created for ourselves. They're a Certified B Corporation and members of 1% for the Planet. They regularly sponsor river, beach, and trail cleanups.
Their latest creation, the TKPro insulated bottle, keeps liquids hot for 28 hours or cold for 90 hours. It's perfect for a hot coffee on a cold ski day or a refreshing cocktail down at the beach. It's made from 100% 18/8 stainless steel with silicone seals. The Klean Coat finish is better for the environment and longer-lasting than other bottle coatings. The internal-thread, 360-degree pour-through cap never drips or leaks, saving more for you (and maybe your friends if they're lucky).
Allbirds
Allbirds makes extremely sustainable shoes. The brand also happens to make extremely comfortable shoes.
The uppers on the company's wool shoes are a proprietary knit from Eucalyptus tree and merino wool. Each lace is made from one recycled bottle. The packaging is 90% recycled cardboard. Even the SweetFoam sole is made from sugarcane from Brazil that relies on rainfall to grow, rather than irrigation. Even the TPU for the eyelets is a byproduct of micro-organisms consuming plant sugars.
The wool versions of the shoes are cozy for the winter but still light enough for the summer. The Eucalyptus versions are super-breathable options for the summer.
Tentsile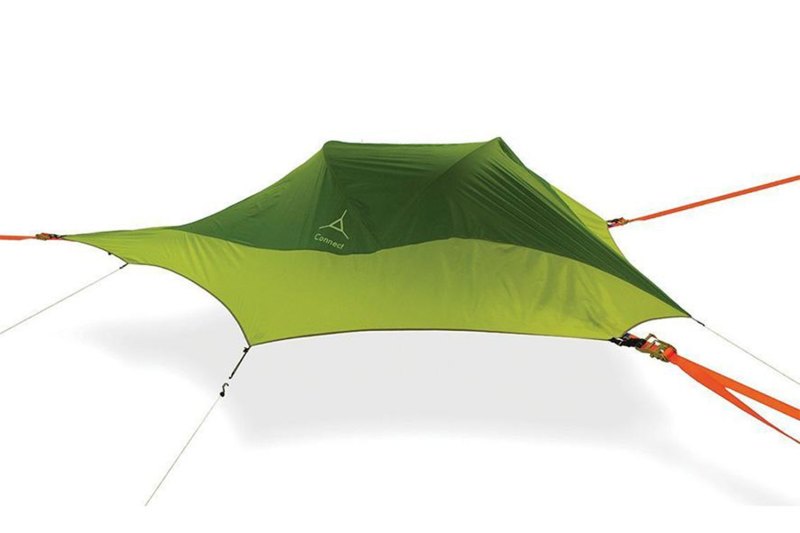 Who doesn't like a tree fort? Tentsile makes high-quality tree forts, I mean tents, that are actually safe to use, relatively lightweight, and super durable. The straps wrap around trees to suspend the tents in the air. Just like regular tents, no-see-um mesh keeps the bugs out and a waterproof rainfly keeps the water out.
Tentsile is already partnered with 1% for the Planet, Leave No Trace as well as Eden Project and WeForest to plant 20 trees for every tent sold.
The brand's Connect 2-person tent is an eight-foot bed up in the trees. Three straps wrap nearby trees and can hold over 800 pounds. An optional Trilogy rainfly covers three Connect tents turning your fort into a tree mansion. Hang a T-Mini double hammock under your connect for a two-story tree fort.
Kammok
After completely tearing through the hammock he was sleeping in, founder Greg McEvilly founded Kammok to make something that would actually last. Since 2010 Kammok has made hammocks, hammock tents, and blankets for enjoying the outdoors without having to worry about your gear. The company is a member of 1% for the Planet investing in outdoor mentorship for youth in the area.
Kammok's latest product, the Mantis UL, is a hammock tent that weighs less than 2 pounds on the trail and doesn't require any knots to setup. The Python Ultralight straps made with SpiraLine are 15 times stronger than steel and light enough to float on water. With an optional under-quilt the Mantis makes a great winter shelter, too.
Ombraz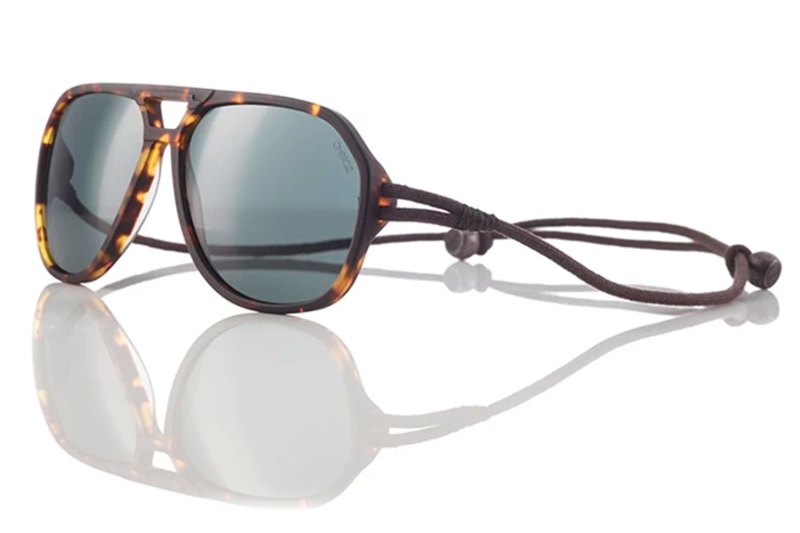 What's the one thing that always breaks on sunglasses? The arms. The hinges wear out or the arms snap when someone sits on them.
Ombraz co-founder Jenson Brehm was on a camel safari in 2012 when someone sat on his sunglasses and snapped the arms off. Drawing on his resourceful training, he tied a string strap on and continued on. After years of wearing them and receiving many compliments, he realized he was on to something. Ombraz was born.
Ombraz are high-quality sunglasses with polarized Zeiss lenses and no arms. The arms have been replaced by a lightweight recycled-poly cord with a quick adjustment. Put them on, pull the small cord and they'll never slip or fall off. Hang them around your neck or stuff them in your pocket to store.
Wanting to give back to the planet right from the start, Ombraz has always planted 20 trees for every pair sold. Each pair of sunglasses plants 20 mangrove trees through Eden Reforestation projects, sequestering 330 times more carbon from the atmosphere than it takes to make one pair.
Ministry of Supply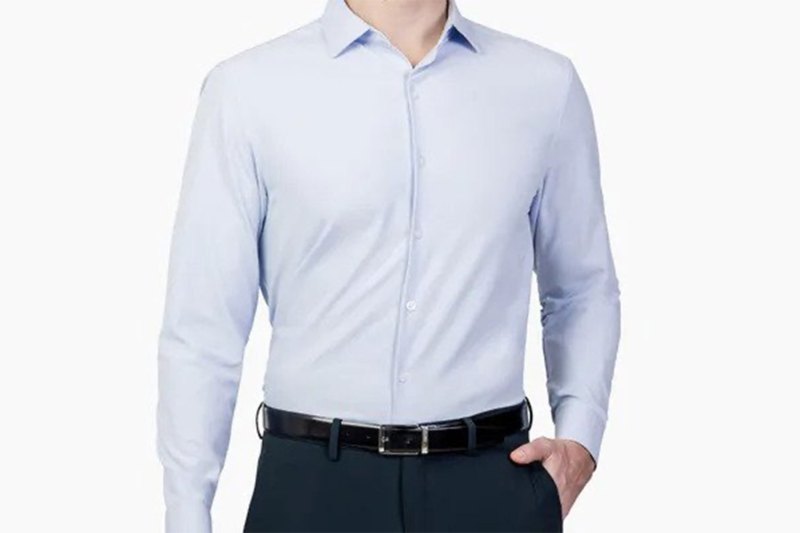 Clothes you wear skiing, climbing, and backpacking are packed with technology to keep you comfortable, but why can't the clothes you wear to work be, too?
Born in Cambridge and raised in the labs of MIT, Ministry of Supply create high performance, high technology dress clothes. The brand uses recycled and sustainable materials in its clothing and has offset the rest of its emissions since day one.
The Aero Zero shirts are made with a 100% recycled polyester to be far more breathable than cotton and completely carbon neutral. The two-way stretch fabric is wrinkle-free and machine washable.
Editors' Recommendations