While we may live in a beard-centric world these days, shaving is still very much a vital grooming step in the lives of many. For those who shave more than once a week, a shaving subscription erases the dreaded scenarios of what happens when your supplies are dwindling — for example, having to use dull blades and that last nickel-size drop of shaving cream on those conveniently placed days of importance. Painful.
Luckily, subscription boxes exist, and now is the perfect opportunity to get a shaving subscription. Aside from making it easier for you to obtain high-quality shaving products, the best shaving subscription boxes for men are designed to help you save money and effort on the front lines of facial hair defense. Instead of running to the grocery store to fill up on disposable blades and shaving creams, we recommend you join a shave club so you can start receiving premium grooming products in the comfort of your own home.
Best Value: Dollar Shave Club
When rounding up the best shaving subscriptions, you have to include the Dollar Shave Club, which helped pioneer the grooming subscription model in 2011. The California-based brand will ask you a few questions about your skin type and routine, and will then provide multiple blades and product options to cover all your bases. This box is great for the frequent shaver who wants to make sure they always have reliable blades at hand, at a price point that can't be beaten. After your first box, Dollar Shave Club lets you add and remove products at any time to make sure you always get what you need, and nothing more.
Cost: $5 starter trial kit — $40 for every restock box
Delivery: Two to four-month subscriptions available
Pros
Quality products
Personalized offerings
Affordable price
Cons
Some have complained about slow shipping
Best Overall: Harry's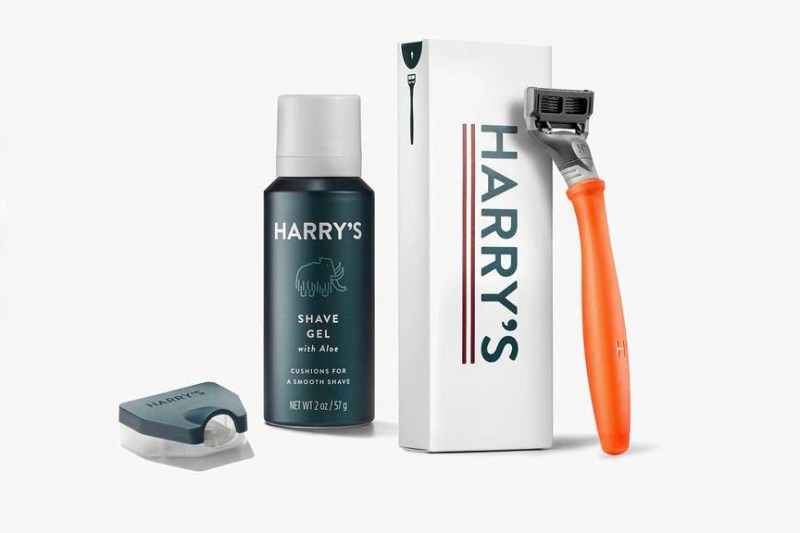 Harry's is like Dollar Shave Club but if the latter let its hair down and copped a new fit, yet still managed to keep things simple and refined. Harry's costs a little more to become a member, but with that comes a handsome, weighted, and rubberized handle that feels fantastic in the hand and will help the razor's sharp blades glide effortlessly across the skin without you having to apply much force. The starter kit is equipped with a five-blade razor cartridge, a foaming shave gel, and a travel blade cover.
Cost: $5 starter kit — $15 to $35 for ongoing refills depending on size
Delivery: Two, three, and five-month membership options
Pros
Close, comfortable shave
Quality products
Fast delivery
Cons
Not much savings vs. ordering on Amazon
Best Environmentally Friendly: Gillette Planet KIND
We love how companies are innovating in the ways they create more sustainable products. Gillette has created Planet Kind to offer an environmentally friendly shaving routine. They've teamed up with Plasticbank to make it so for every product purchased, users prevent 10 plastic bottles from entering the ocean. Razors are made with 60% recycled plastic, and their skincare products are void of parabens, SLS sulfates, and dyes. The Planet Kind Starter Kit comes with one razor handle and eight blade cartridges (five-blade designed). Skincare products from the line can also be placed on a refill schedule.
Cost: $20 starter kit — $20 for every refill.
Delivery: One, three, and six-month options.
Pros
Eco-friendly
More blade cartridges than the competition
Affordable
Cons
Best Safety Razor: Wet Shave Club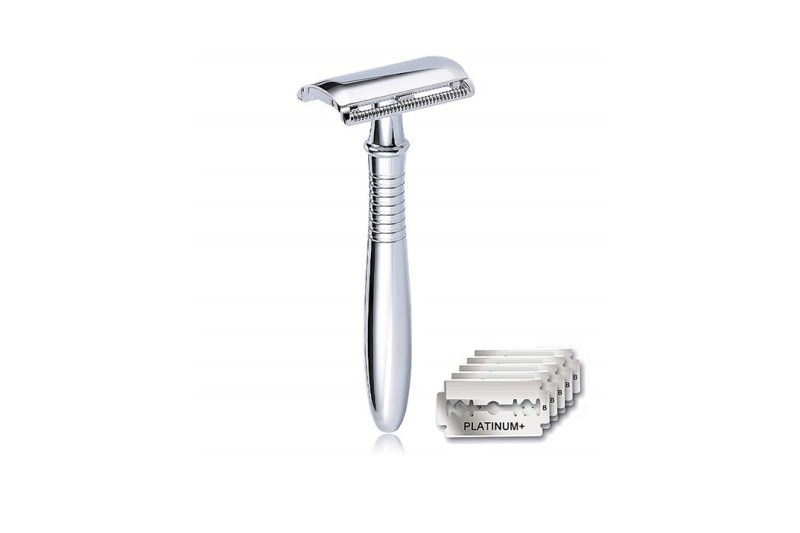 Wet Shave Club's Ditch The Monthly Shave Club encourages you to toss your monthly payment memberships and opt for its $35 kit packed with everything you need for a year's worth of shaving. Plus, it comes with a double-edged safety razor for shavers who like to keep their baby face front and center. The set also includes a year's worth of safety razor blades, shave soap, a shave brush, pre-shave oil, aftershave, and cologne wipes. So, it's not exactly a subscription, per se, but it's a great option for those with sensitive skin who desire the irritation-free shave offered by safety razors and are still looking to save money and effort when it comes to restocking their shaving goods.
Cost: $35
Delivery: One-time purchase (one-year supply)
Pros
Safety razor weight
Close, comfortable shave
Best cancellation and refund policies
Cons
Other Shave Clubs We Love
Art of Shaving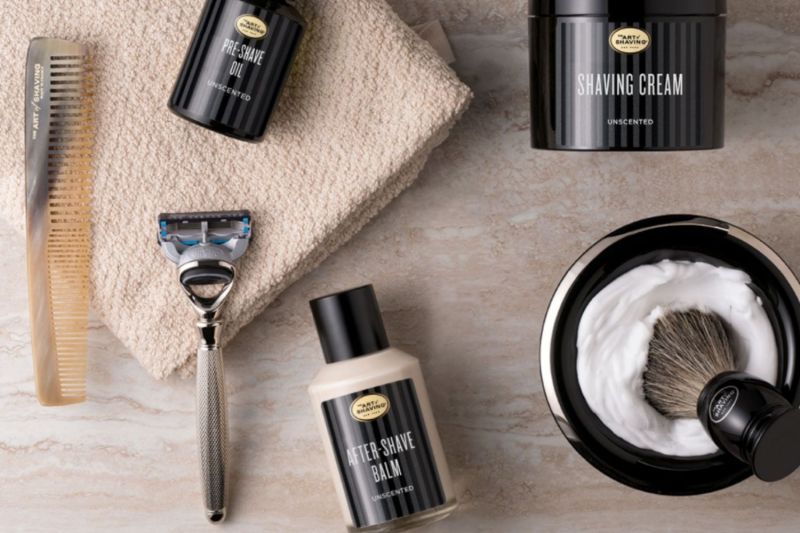 The high-end, one-stop shop for shaving offers a custom replenishment service that saves individuals up to 20% on each order. To set up a plan, users choose the frequency of their shaves, followed by a preferred aroma. Art of Shaving also has a partnership with Gillette — the blades in the replenishment service are Fusion ProShields. Subscriptions can be set up for beard care, skincare, and hair care as well.
Cost: $104 with the 20% off to start — $130 every replenishment after.
Delivery: One month increments up to every six months.
Pros
Cons
The Beard Club
The name says it all: It's for men with beards, and specifically those who don't plan on shaving them off anytime soon but also don't want their whiskers to get completely out of control. It's not exactly a membership, rather it's a program that has evolved from its monthly subscription options to a points-based rewards program that is streamlined with a ton of perks, including access to new grooming products, free gifts, and partnership deals. Simply choose your desired kit, add or remove any products, and it will be delivered to your doorstep every month. Its two most popular kits are great for those looking to maintain an already lavish, healthy beard, as well as those attempting to grow thicker, fuller facial hair.
Cost: Varies based on kit selection
Delivery: One-time purchase — monthly deliveries
Pros
Great personalization
Quality products
Cons
Reputation for order mixups
Bevel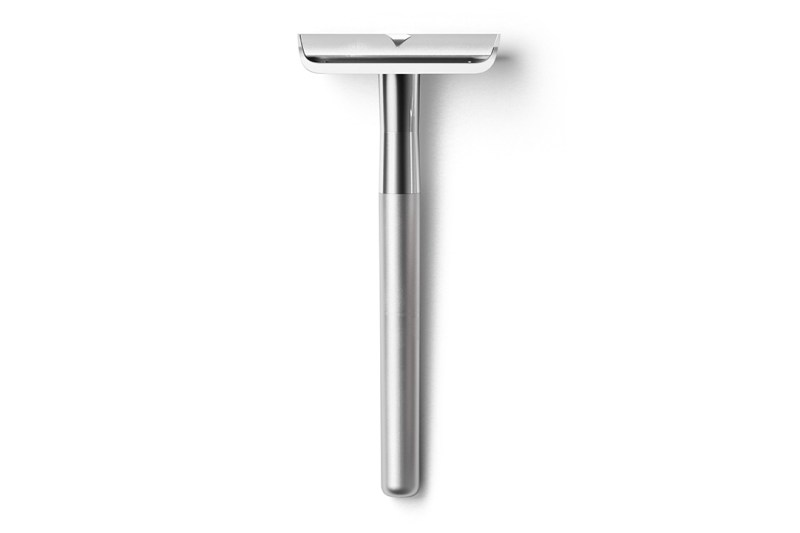 Bevel is another shave club that has moved toward a rewards program for discounts on future purchases, and it's still a serviceable program for those looking to save money on grooming products and obtain the hassle-free benefits of recurring deliveries. Its shave kit is packed with a sturdy safety razor, a pre-shave oil, a quality shave cream, and a restoring aftershave balm to help you in your shaving process from beginning to end. Then, once you start racking up reward points, you can use those for a discount on your next kit purchase or discounts on other shaving and grooming products.
Cost: $90 for starter kit minus future discounts from reward points
Delivery: One-time purchase
Pros
Cons
Expensive
Not a subscription
Editors' Recommendations