The harsh winter weather elements can do a number on your hair and skin. From frigid freezing temperatures to dry, humid-less moisture in the air, this combination can start to take its toll, especially on your beard. Let's take back control and get your beard in better condition. It's truly astonishing how much of a difference that the best beard products can make, especially when they're paired with the best beard brushes. When talking about the best beard conditioners, we're looking at two distinct subcategories: a leave-in beard conditioner that's typically made with finely crafted oils to massage into your beard, and a conditioning wash that acts as a hair conditioner for your beard instead of top of your head. Both will leave your skin and your beard luscious, fresh, and clean.
Regardless if you choose to utilize a conditioning wash, a nourishing oil, or a leave-in balm, we rounded up the best of the best when it comes to beard health. Check out this list of the best beard conditions in 2023.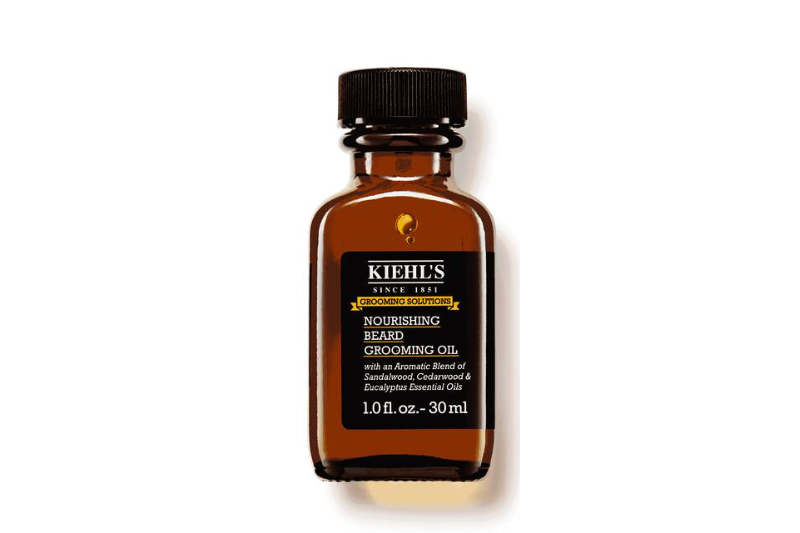 Kiehl's Nourishing Beard Grooming Oil
No one has been doing it longer than Kiel's, or better for that matter when it comes to men's grooming products. Their nourishing grooming oil is the perfect way to condition a beard after it has been cleansed. This lightweight option is packed full of vital essential oils, like Cedarwood, Sandalwood, and Eucalyptus, featuring Pracaxi Oil to help soothe and soften your beard.
Kiehl's Nourishing Beard Grooming Oil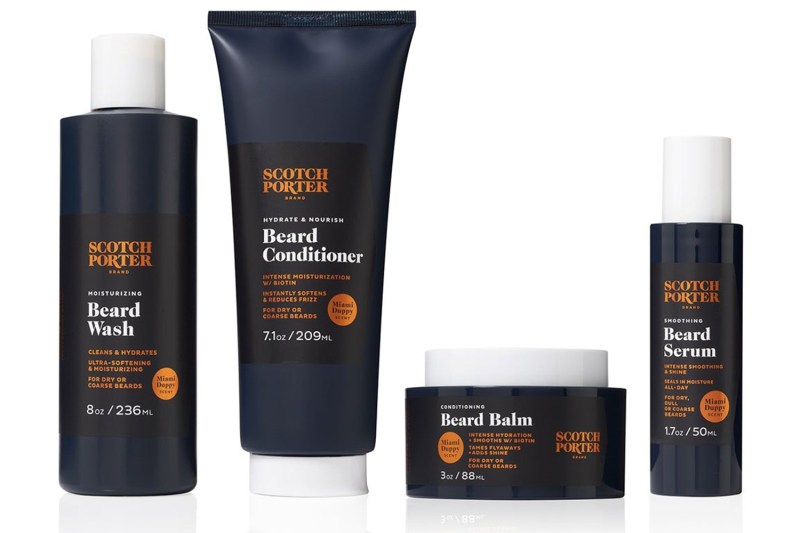 Scotch Porter Hydrate and Nourish Beard Conditioner 
Sandalwood and cinnamon set this refined beard conditioner apart from the rest. All you have to do is work some of this good stuff from Scotch Porter into your beard after washing, let it work its magic for up to five minutes as it hydrates your beard, then rinse it out. It's really that easy!
Scotch Porter Hydrate and Nourish Beard Conditioner 
King C. Gillette Beard and Face Wash
Named for the original founder of the famed Gillette brand, the specialty King C. Gillette line takes things a step further to craft a line of grooming products specifically for taking care of your facial hair. Case in point: This beard and face wash, which offers a rich lather and deep clean, plus a pleasing scent, to soften and nourish your beard.
King C. Gillette Beard and Face Wash
Suavecito Beard Conditioner
No matter how unruly your facial hair feels, Suavecito is here to help. Specially formulated with avocado oil, shea butter, and olive oil to gently soften and smooth your beard and facial skin, Suavecito's beard conditioner puts in that extra effort to prevent itching and flaking of your skin while it also ensures your beard looks and feels like a billion bucks.
Suavecito Beard Conditioner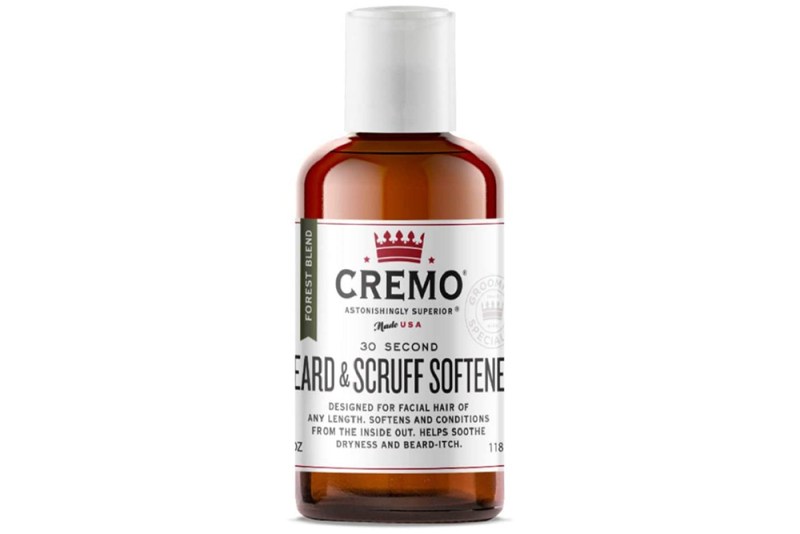 Cremo Beard and Scruff Softener
Cremo promises that your beard and scruff will be noticeably softer to the touch in just 30 seconds when using the brand's Beard and Scruff Softener, and we can attest that this stuff really works. Ingredients like coconut oil and tea tree oil work hard, yet this beard conditioner is surprisingly affordable.
Cremo Beard and Scruff Softener
Old Spice Leave-In Beard Conditioner
Old Spice may be a very historic brand, but they continue to turn out this beard conditioner that you can leave in or wash out. iIt's up to you how you want to use it, but we'd wager your beard's going to look great either way.
Old Spice Leave-In Beard Conditioner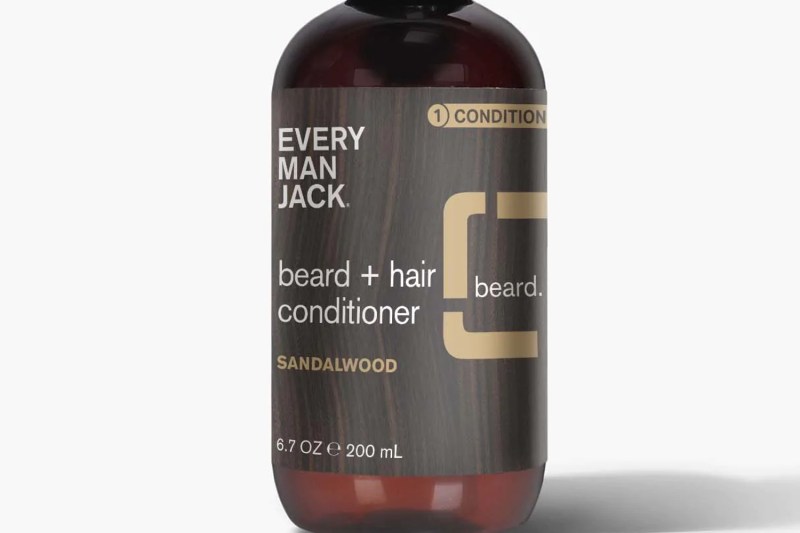 Every Man Jack Sandalwood Beard + Hair Conditioner
The benefits of using Every Man Jack's Beard and Hair Conditioner are simply never-ending, from the fact that this easy-to-use beard conditioner uses cocoa butter to soften your beard, right on through to its U.S.-made production. Pick some up as soon as you can, and your beard will thank you later.
Every Man Jack Sandalwood Beard + Hair Conditioner
Duke Cannon Best Damn Beard Wash
You can assuredly count on Duke Cannon to deliver the best beard conditioner imaginable. The Best Damn Beard Wash is every bit as good as advertised, made with hops extract to moisturize your skin, and features a pleasant citrus and hefeweizen scent. Barley and wheat proteins strengthen your beard, too. It's one of the best beard conditioners your money can buy!
Duke Cannon Best Damn Beard Wash
Honest Amish Leave-In Beard Conditioning Balm
This beard conditioner is hand-crafted with the finest organic ingredients the crew at Honest Amish have on hand. Their proprietary blend of hair strengthening botanicals really goes the extra mile to make your beard feel and smell honestly fresh and fantastic!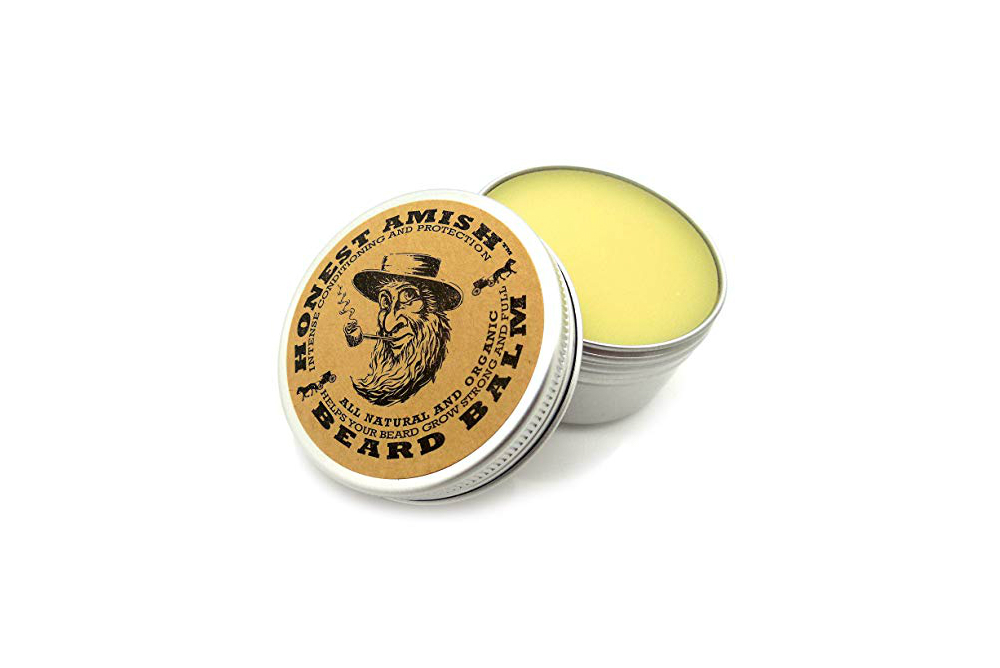 Honest Amish Leave-In Beard Conditioning Balm
Mr. Blackman's Beard and Aftershave Balm
With an all-star lineup of coconut oil, avocado oil, unrefined shea butter, and aloe vera extract, this leave-in beard conditioner is sure to leave your beard feeling like a rock star. With is top-notch formula and its wonderful scent, we'd say Mr. Blackman's beard conditioner one of the most essential beard conditioners you can add to your grooming routine.
Mr. Blackman's Beard and Aftershave Balm
Viking Revolution Beard Conditioner
Here's a nice two-for-one special: This beard conditioner also functions as a shampoo to clean, soften, and hydrate your beard. Even better, it leaves behind traces of beard oil to keep working after you've washed it out.
Viking Revolution Beard Conditioner
Frequently Asked Questions
Can I use hair conditioner on my beard?
The best beard styles for men and the most expertly executed beards on the planet are nothing without the proper grooming kits. That's where the best conditioner for beards comes into play. While using a hair conditioner on your beard might seem like an appropriate thing to do, we think you should use a targeted, specially formulated beard conditioner for your facial hair.
Hair conditioner is made with different properties and ingredients to target a different type of hair rather than shorter, more coarse facial hair. Beard conditioner is formulated to soften and soothe facial hair and the skin on your face, so it's crucial that you find the right beard conditioner.
How do I soften my beard?
Among critical grooming questions like how to shape a beard is the age-old question, "How do I get my beard soft?" This one rings truer as we move through the harsh climate of winter into spring and summer (and beyond). The right beard care routine should absolutely involve the best conditioner for beards, but that's just one step. A beard conditioner that you wash out — or, conversely, a leave-in beard conditioner — are just two ways to start your journey toward a perfectly soft, well-groomed beard.
You can also get your beard soft through beard oil (designed to be left in as it works its way through your beard hair and the skin on your face), but a beard conditioner is a terrific first step. Your beard can be made soft, nourished, and moisturized with a beard softener that targets all your problem areas at once, from dry skin to coarse hair.
If you want to know how to tame your mane and straighten a beard, consider it a new grooming essential as you start your facial hair upgrades.
Do I really need beard conditioner?
Long story short, we think that if you have a beard of any length (even if it's mostly and merely noticeable stubble), you definitely need the best beard conditioner to keep your beard and your skin fresh, hydrated, clean, and nourished. The best conditioner for beards can work wonders, even if you think your beard is as soft as can be (we can nearly guarantee it could be softer or more well-cared-for).
The best conditioner for beards digs deep, removing dead skin, adding moisture, and softening your hair follicles. If that sounds like something you need in your life and in your grooming routine, go right ahead and add a crucial beard softener to your shopping list. Better yet, click on one of our picks above for the best conditioners for beards.
Whether you sport a slightly overgrown five o'clock shadow, or a mangy lumberjack beard of two years growth, these best beard conditioners can help any type or beard style. For more great grooming tips, take a look at this guide on what to expect when you're expecting your first facial, the nine best mustache waxes for better facial hair, the seven best beard trimmers to keep your facial hair neat and tidy, and this expert-informed guide to developing a better skincare regimen. It's never a bad time to up your grooming game and your beard will definitely thank you.
Editors' Recommendations