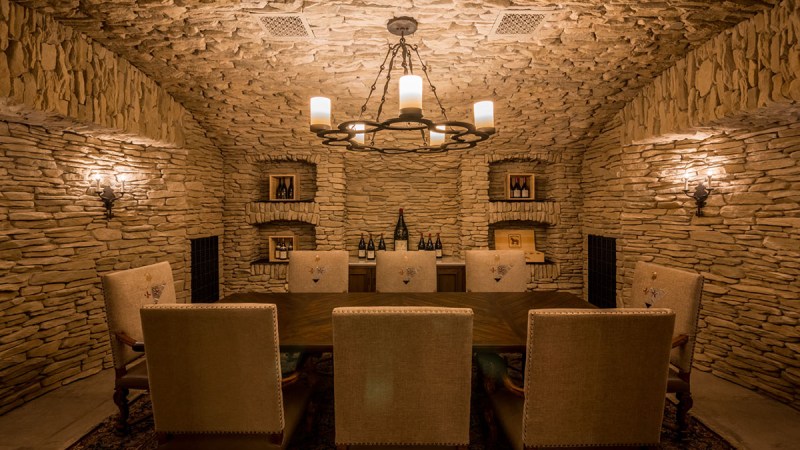 If there were still any shroud to it, the secret's out: Oregon's Willamette Valley is one of the world's premier wine destinations.
Although relatively new in the wine world, the growers and producers stretching just south of Portland are redefining the industry's accessibility to the average, novice drinker. There's much more to the region than pinot noir (although there's plenty of that to go around).
Take Brooks Wines, for example. An unsuspecting hillside in Amity opens up to sweeping views of the Willamette Valley (so named for the river that runs through it) with a portfolio of exceptional rieslings and other white blends crafted by Jimi Brooks, who wanted to bring back a slice of Beaujolais wine tradition to Oregon. After Jimi's tragic death, his son, Pascal, just eight years old at the time, inherited the winery.
Along with a small staff, Pascal continues a tradition of using biodynamics and other natural processes to farm some of the most forward-thinking wines in the area. Brooks' 2015 Riesling really takes on the essence of local fruits while being balanced enough to drink all afternoon.
The 20-plus-acre grounds in the Eola Hills feel like a communal family farm with games and plenty of seating across a sprawling patio. The team has built a nice slate of programming, including Pizza Fridays (courtesy of a large pizza oven), yoga, and wine bingo, at which our host noted, "There's not an empty seat in the house."
To continue that forward-thinking trend, head north on the maze of rural Oregon highways to Day Camp in Dundee.
Winemaker Brianne Day opened the modern tasting room and production facility earlier this year as an effort to open the sometimes heavy doors of winemaking to smaller producers. While she creates her own range, the "Camp" is home to 10 other producers slowly plying their trade with small allocations.
One mustn't leave Day Wines without trying Day's spectacular Mamacita, her take on a French pétillant naturel with luscious effervescence and rolling floral notes giving way to stone fruit on the finish. The juice was bottled towards the end of 2016, so we could only imagine it maturing and getting better with another year in the bottle.
As much as the Willamette Valley is bit of an "everyman's" wine region, the luxury it has it does very well. That's no more apparent than at Domaine Serene's stunning new Clubhouse in Dayton, just a quick drive from Dundee.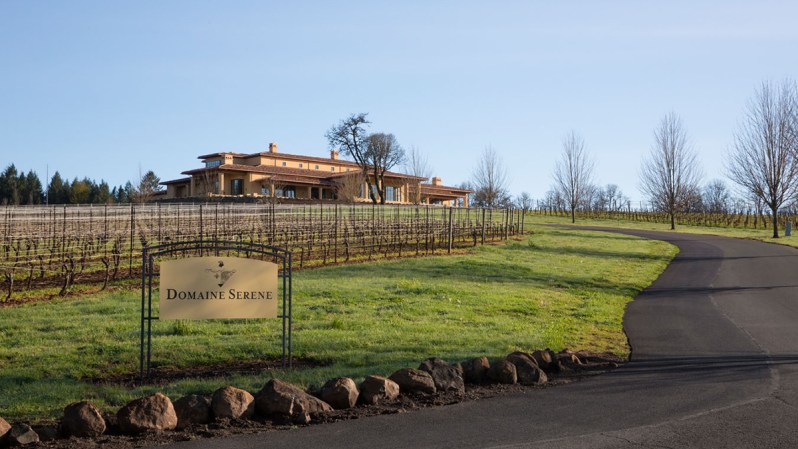 Founders Grace and Ken Evenstad built the 34,000-square-foot house as a tribute to time they spent in Burgundy, France. They're widely considered one of the founding families of Oregon's luxury wine scene.
The drive there feels like an escape into the French countryside. The entrance couldn't be any more dramatic, with a single-lane driveway wandering through rows of grapes and a villa in the distance that slowly arrives on the horizon. The transition is instant; after getting out of your car, this no longer feels like an unusually smoky Oregon summer. It feels like a sultry Tuscan afternoon.
While Domaine Serene has an extensive Member's Club program with superior benefits and the opportunity to stay overnight in on-site accommodations, the grandiose main tasting room and patio are just as fulfilling. Large tables are placed sparingly along the stone floor with great care taken to build in space for the medley of current offerings and vintages you'll taste. (Trust us, it's easy to turn this into a multi-course tasting in a hurry).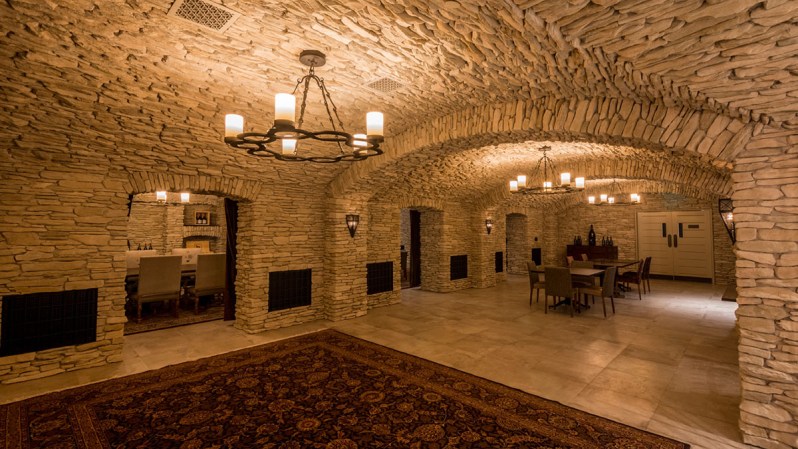 This is vinocultural therapy at its finest. There's no rush to splash through the wine. Visitors are encouraged to graze on local cheese and charcuterie while taking in sweeping views of the valley and coastlines. Even as haze engulfed the valley, the experience was still very easy on the eyes. If you're lucky, you can meander downstairs to the limestone-filled basement tasting and event rooms that took over a year to build. The natural insulation packs in the cool air – and time.
"It's easy to lose a few hours in here," our host said. The 20 minutes we spent perusing seemed to speed by in a flash.
That's the one thing to note about wine tasting in the Willamette Valley: It's not to be rushed. Whether you visit the three we did, or design your own itinerary, each producer is proud of the literal fruits of their labor and will be happy to talk about the process as much as you're willing to listen.
So as you plan your next trip to Portland, take a look at the grapevines to the south. You might be pleasantly surprised by what you'll discover.
Editors' Recommendations