Wine Country is a tourist hotspot in the dog days of summer. But off season is a great time to visit these regions. Winemakers and tasting staff will give you their undivided attention and you won't be jostling for space in tasting rooms. For a great winter escape that won't set you back too much, head to Oregon's Willamette Valley. It's what Napa and Sonoma were like 20 years ago.
Play
This is wine country and you've come to indulge in some of the best pinot noir and pinot gris in the world.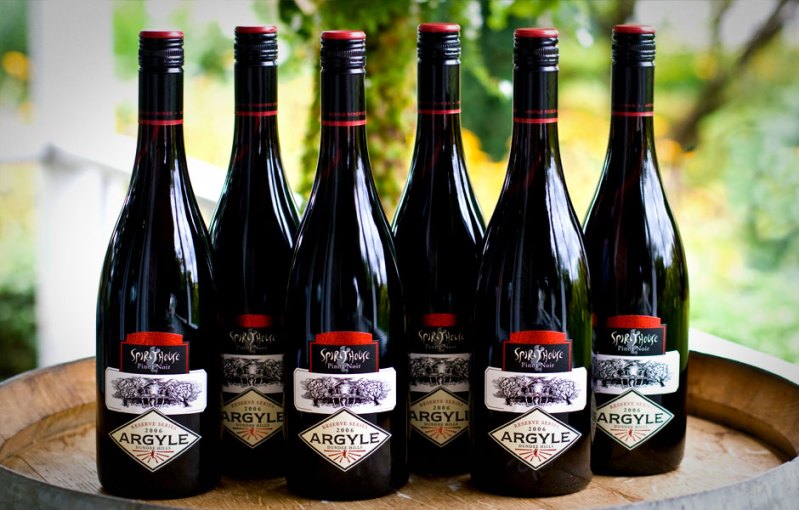 Start your tour at Argyle, a super friendly winery in Newberg that boasts some stellar wine, including an award-winning sparkler that will impress any friend this New Year's Eve. Head to Thistle in Dundee. It's one of the prettiest wineries in the entire region and its pinot noir is fresh and fruit forward.
End your wine tour at Antica Terra. Winemaker Maggie Harrison makes a cult-favorite pinot noir and rosé that would make producers in France green with envy. Call ahead and Harrison or someone from her staff will host a private tasting on the vineyard's rustic picnic table.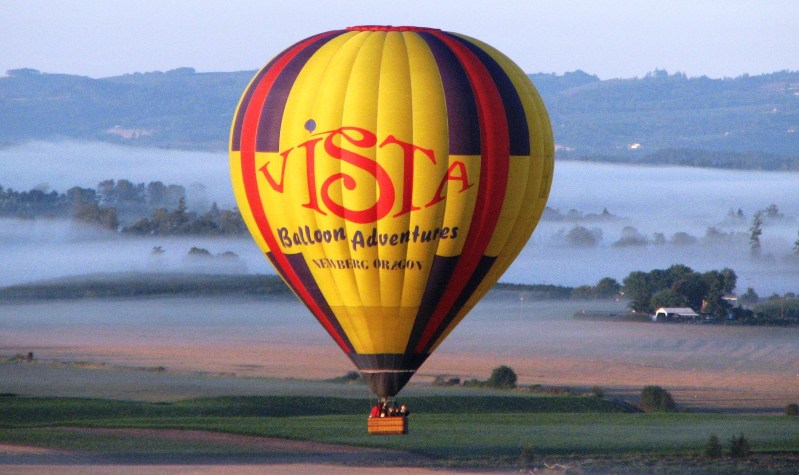 End your whirlwind tour with a trip through the clouds via Vista Balloon Adventures. The 25-year-old company will take you on a one-hour flight through the Willamette Valley in one of their six hot-air balloons. It's a spectacular way to see a spectacular destination.
Eat & drink
Nearby Portland gets all the food accolades but the Willamette has some of the best restaurants in Oregon. Local winemakers and chefs head to Red Hills Market in Dundee for the best charcuterie and homemade sandwiches in town.
For a hearty meal in a restored Victorian, head to Recipe in downtown Newberg. It's BYOB so grab a bottle of local wine and savor your Skuna Bay salmon. For a perfect date, Cuvée in historic Carlton is the place to be. French country meets Oregon bounty. Start with the escargots and finish with the coquilles St. Jacques.
Stay
After a long day of imbibing, it's time for some shut eye. The Willamette is known for its myriad bed and breakfasts. The best of the bunch is Wine Country Farm. Situated in the lovely Dundee Hills, this beautiful estate boasts three suites and six rooms in the main house as well as a separate beach house. Each space is carefully appointed by owner Sherri Harkness and crew and Harkness ensures that your stay is memorable, from accommodating your food allergies at breakfast to handing you free tasting coupons to local wineries. The estate also offers massages as well as wine tours via horseback.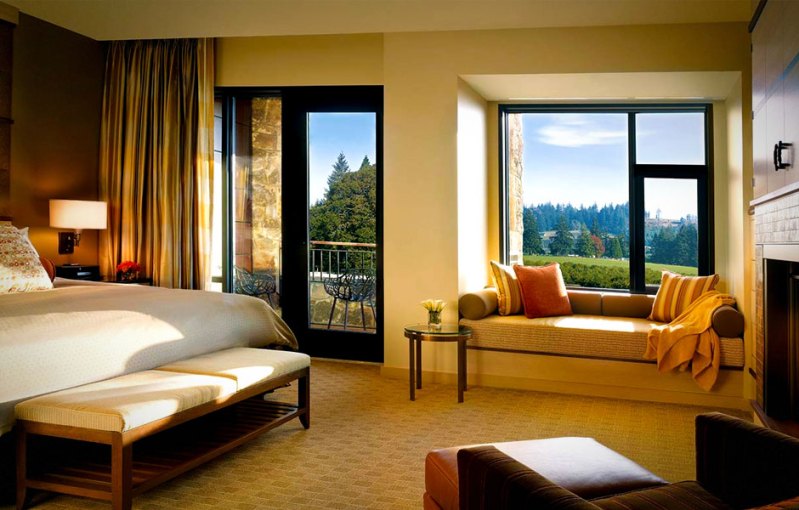 For a bit more luxury, head to The Allison Inn & Spa in Newberg. The Allison boasts amazing views, spacious rooms and suites, art and sculpture gardens and an award-winning spa, one of the best in the country. You can start your day with yoga in the gardens or have a nosh at the Jory Restaurant & Bar.
Editors' Recommendations