Despite its distinctive base flavor of juniper berries, gin is a fairly versatile spirit with many different iterations, including the traditional fall sloe gin.
While it may not be all that popular in the United States these days, sloe gin is a traditional flavored spirit that dates back to the 17th century in England. Sloe gin gets its name from the purple sloe berries it is made with.
Grown on hedgerows, sloe berries offer an autumnal predicament as they're available, but they're also a bitter, unpalatable berry. While sloe berries aren't recommended for solo consumption, the geniuses of the 17th century realized that you could add the berries and sugar to gin and create a spirit with wonderfully sweet, yet tart, nuttiness following a lengthy steep.
Early sloe gin was looked fairly down upon and considered a lower-class drink, but by the 19th century, established gin distilleries were releasing their own packaged sloe gins and the beverage became an accepted holiday tradition. Sloe gin was again big during the cocktail age of the early 20th century, but was nearly forgotten through the middle of the century. Essentially a liqueur, sloe gin is now catching back on with cocktail lovers across the globe.
It has been a traditional Christmas drink for generations in the U.K. and it's worth having around throughout the holiday season.
Sloe Gins to Try Today
There are dozens of sloe gin producers in the U.K., but few make their way to the US. Some US distilleries are making their own version of sloe gin, including California's Spirit Works, while others are choosing to experiment with other fruits. Meanwhile, two major English gin producers make a packaged sloe gin worth grabbing this year:
Plymouth Gin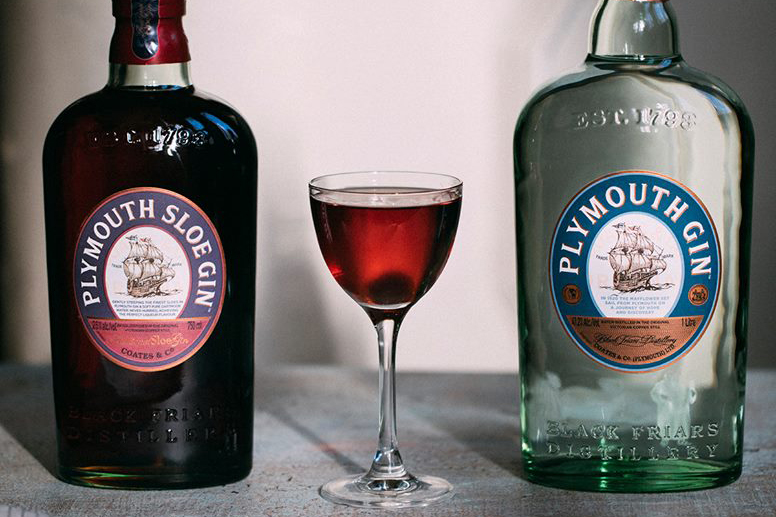 Plymouth Gin has made sloe gin since 1883 and still uses the original recipe. It has cherry and almond on the nose and a balanced and dry fruitiness on the tongue. It finishes with a great fruity freshness.
Sipsmith Gin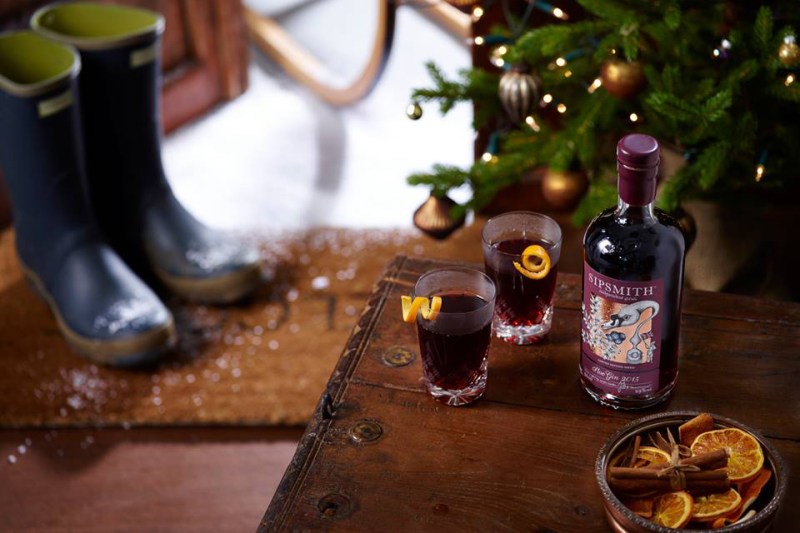 Sipsmith Gin harvests its sloe berries every fall and lets the traditional Sipsmith London Dry Gin rest on the berries for up to four months. The distillery touts the berries' annual changes in flavor creating a unique product each year. The general flavor is jammy and loaded with marzipan notes.
Sloe Gin Fizz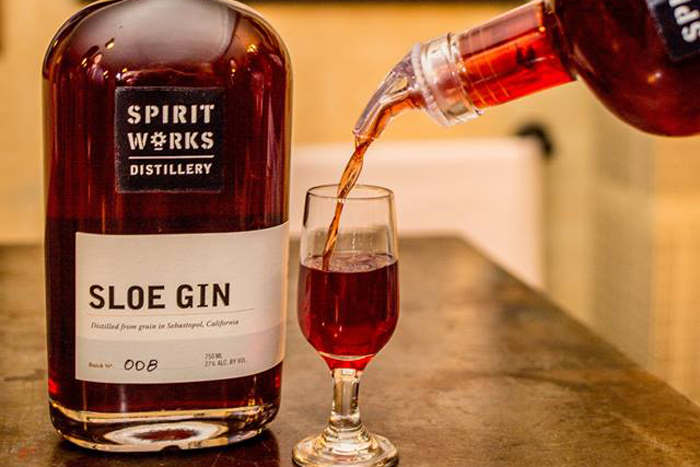 Sloe gin is perhaps best known in America in the well-known Sloe Gin Fizz cocktail, but the enhanced spirit is tasty on its own or with a bit of ice and soda water or tonic water. To make a Sloe Gin Fizz, it's pretty simple.
Ingredients:
1.5 oz sloe gin
.5 oz lemon juice
1 tbsp simple syrup
1 egg white
Club soda/champagne
Method: Combine sloe gin, lemon juice, egg white, and simple syrup in a shaker. Shake well, add ice and shake again. Strain into glass and top with champagne or soda.
Editors' Recommendations