Warming weather invites light, breezy beer styles to fill your glasses. Left behind are winter's boozier beers with toasted dark malts and more robust flavor combinations. Instead, let bright pilsners, citrus-spiked wheat beers, and Mexican lagers bring refreshment to the fore.
One beer style that's often overlooked on the backyard barbecue circuit is the classic cream ale. Made popular by brands like Genesee and Little Kings in the pre-craft brewing era, Cream Ales are known for being easy to drink and, of course, thirst-quenching. Designed as an American take on lighter German lager styles, the original cream ale brewers thinned out the beer with adjuncts such as corn and rice to give the drink less heft. They also used traditional ale yeasts fermented at cooler temperatures in an attempt to mimic the crispness of lagers. Lactose-intolerant drinkers can rest easy as there is no actual dairy in a cream ale. It's most likely a reference to the anticipated mouthfeel, which is silky and smooth.
Modern breweries have introduced current trends and taste profiles into the cream ale traditions. Here are some of our recommendations.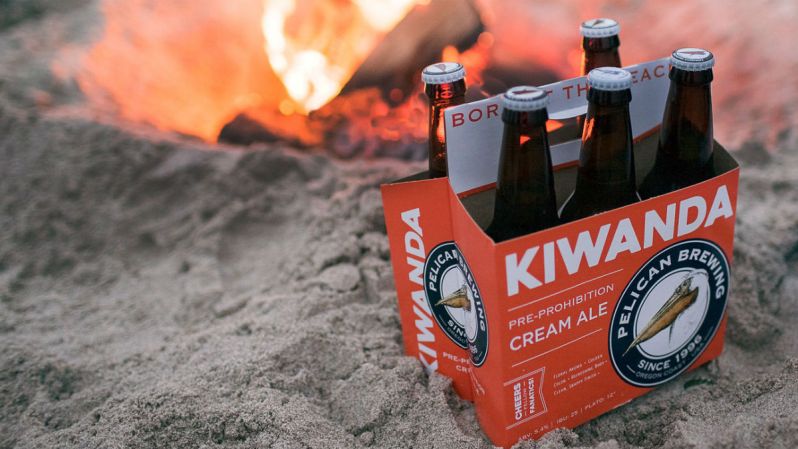 Kiwanda Cream Ale has won dozens of awards, including accolades at the prestigious World Beer Cup and Great American Beer Festival. As the awards indicate, this may be the quintessential cream ale. It pours a light golden color with a moderate amount of carbonation. The flavor is clean and refreshing with mild floral and bread notes.
Another mostly traditional take on the cream ale style, Buffalo Bill's concoction sees the orange additions coming through as the primary flavor, with dry biscuit-like malt and a fresh herbal aroma.
Okay, an Imperial Coffee Cream Ale isn't exactly adhering to the designated style guidelines, but it's absolutely delicious. At 12 percent ABV, this sugary coffee-infused beer is a big brew and has several variants, including St Kitts Coffee which is aged in Brinley Shipwreck rum barrels with coconut and Caffé Corretto which is finished with fennel, licorice, and anise.
Remember, you can always brew your own if there isn't a large selection of cream ales on local store shelves. Cream ales follow fairly simple recipes and may be a great jumping off point for new home brewers. This cream ale recipe, which features Cluster and Willamette Hops with a dash of bitter orange peel, is a personal favorite.
Editors' Recommendations